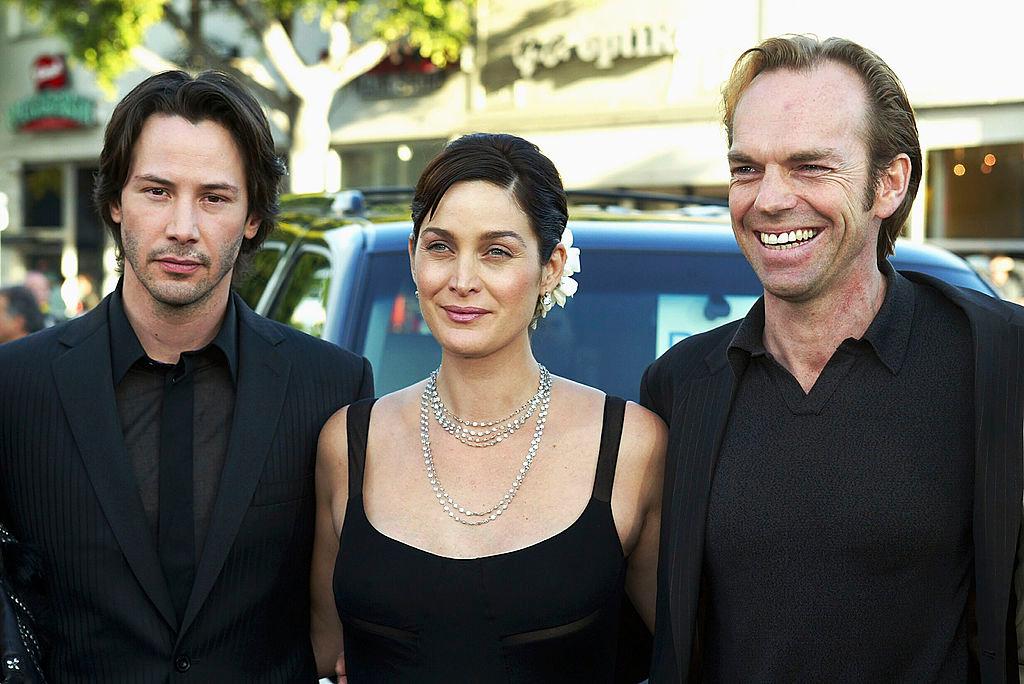 PSA: 'Matrix 4' Is Officially Happening
It was announced today that a 'Matrix 4' is happening. Keanu Reeves is back and Lana Wachowski will be directing. But what about Carrie-Anne Moss? What as the actor been up to recently?
It's officially official: Matrix 4 is a go, and Keanu Reeves (who plays Neo) and Carrie-Anne Moss (Trinity) are coming back. Lana Wachowski is also returning as director. "We could not be more excited to be re-entering 'The Matrix' with Lana. Lana is a true visionary — a singular and original creative filmmaker — and we are thrilled that she is writing, directing and producing this new chapter in 'The Matrix' universe," says Warner Bros. Picture Group chairman Toby Emmerich.
Article continues below advertisement
Keanu Reeves and Carrie-Anne Moss: What happened to Neo and Trinity in the last Matrix?
At the end of The Matrix Revolutions, it's sort of up to the audience to guess whether Neo and Trinity are alive or not (Neo more so than Trinity — Trinity seemed dead-dead). In the movie, Neo and Trinity went to the Machine City in order to get the robots to stop their plan of attack on Zion. We see Trinity get killed as she crash-lands and is impaled by rebar. Neo, on the other hand, is last seen being carried off by the machines — and many thought he was a goner. Neo and Trinity are clearly back for the new Matrix movie, but it's unclear how they survived The Matrix Revolutions. Perhaps Matrix 4 will introduce a new iteration of Neo, and maybe Trinity actually survived the crash.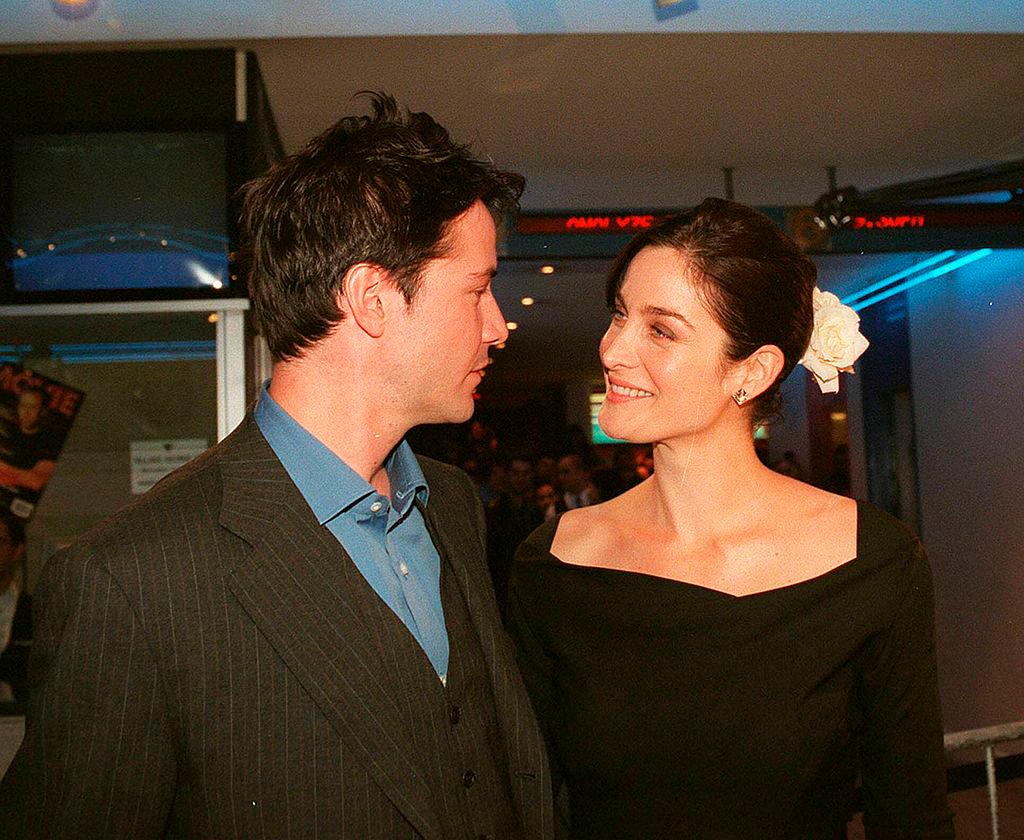 Article continues below advertisement
While we don't have any news about the plot, Lana did say, "Many of the ideas Lilly and I explored 20 years ago about our reality are even more relevant now. I'm very happy to have these characters back in my life and grateful for another chance to work with my brilliant friends."
Will Morpheus (aka Laurence Fishburne) be back? 
Morpheus, played by Laurence Fishburne, is still alive at the end of The Matrix Revolutions, and Morpheus will be back...but he may not be played by Laurence. According to Variety, some sources are reporting that someone younger might be recast at Morpheus.
Article continues below advertisement
While we know what Keanu has been up to lately, what has Carrie-Anne Moss been doing?
After starring in The Matrix Revolutions in 2003, Carrie-Anne has actually been in a lot of movies and TV shows including, most recently, Jessica Jones. She portrayed character Jeri Hogarth. The actress also appeared in Chuck's fifth season, playing a former KGB operative. Other ventures besides acting includes launching her own lifestyle brand called Annapurna Living, which provides users tools and workshops that help navigate life with "grit and grace." Carrie-Anne is married to actor Steven Roy, and they have three kids together.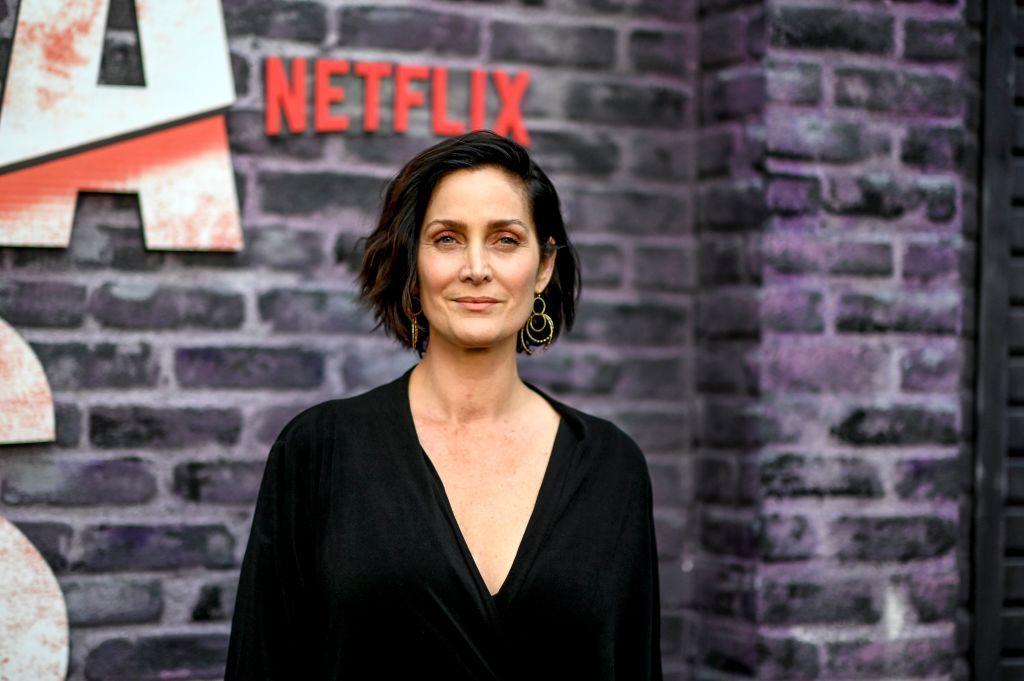 Article continues below advertisement
Carrie-Anne has an Instagram with 127k followers. On it, she posts photos of yummy food, throwbacks to when she was pregnant, and behind-the-scene moments on the Jessica Jones set. The actor is pretty prolific on Instagram, even though she leads a fairly private life. Will we see BTS pics from the Matrix 4 set? We can only hope so.
When does Matrix 4 come out?