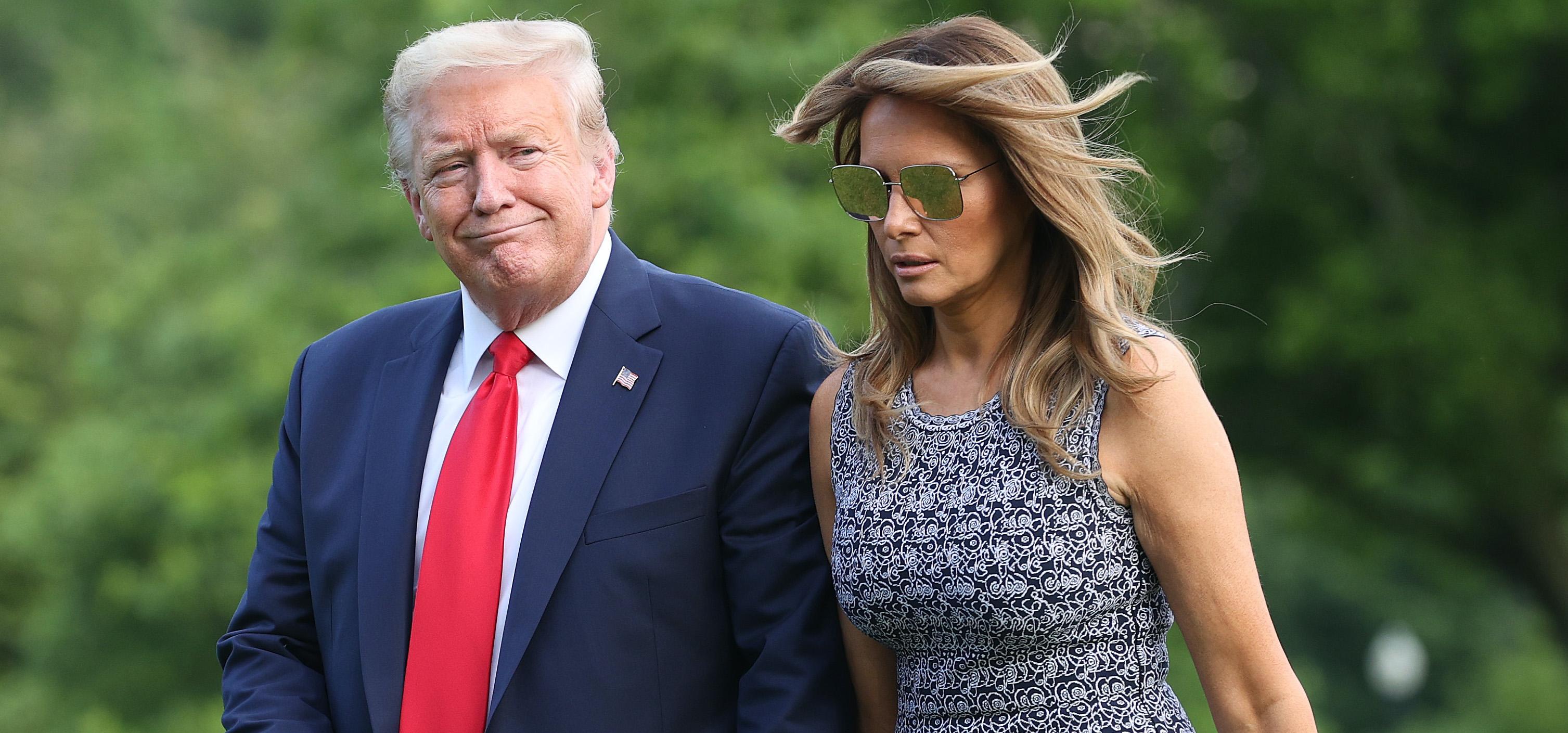 New Book Claims Melania Trump Renegotiated Her Prenup Before White House Move
By Katie Garrity

Jun. 12 2020, Published 1:12 p.m. ET
It's no question that there has been some speculation about Melania Trump and President Donald Trump's marriage. Many believe that the couple isn't exactly living in wedded bliss, and what adds to that questioning is their prenuptial agreement.
Article continues below advertisement
In a new book called The Art of Her Deal by Mary Jordan, allegedly three different sources say that Melania renegotiated her prenuptial agreement with President Donald Trump. So, what exactly were the terms of their first prenup, and what has changed? We have the details!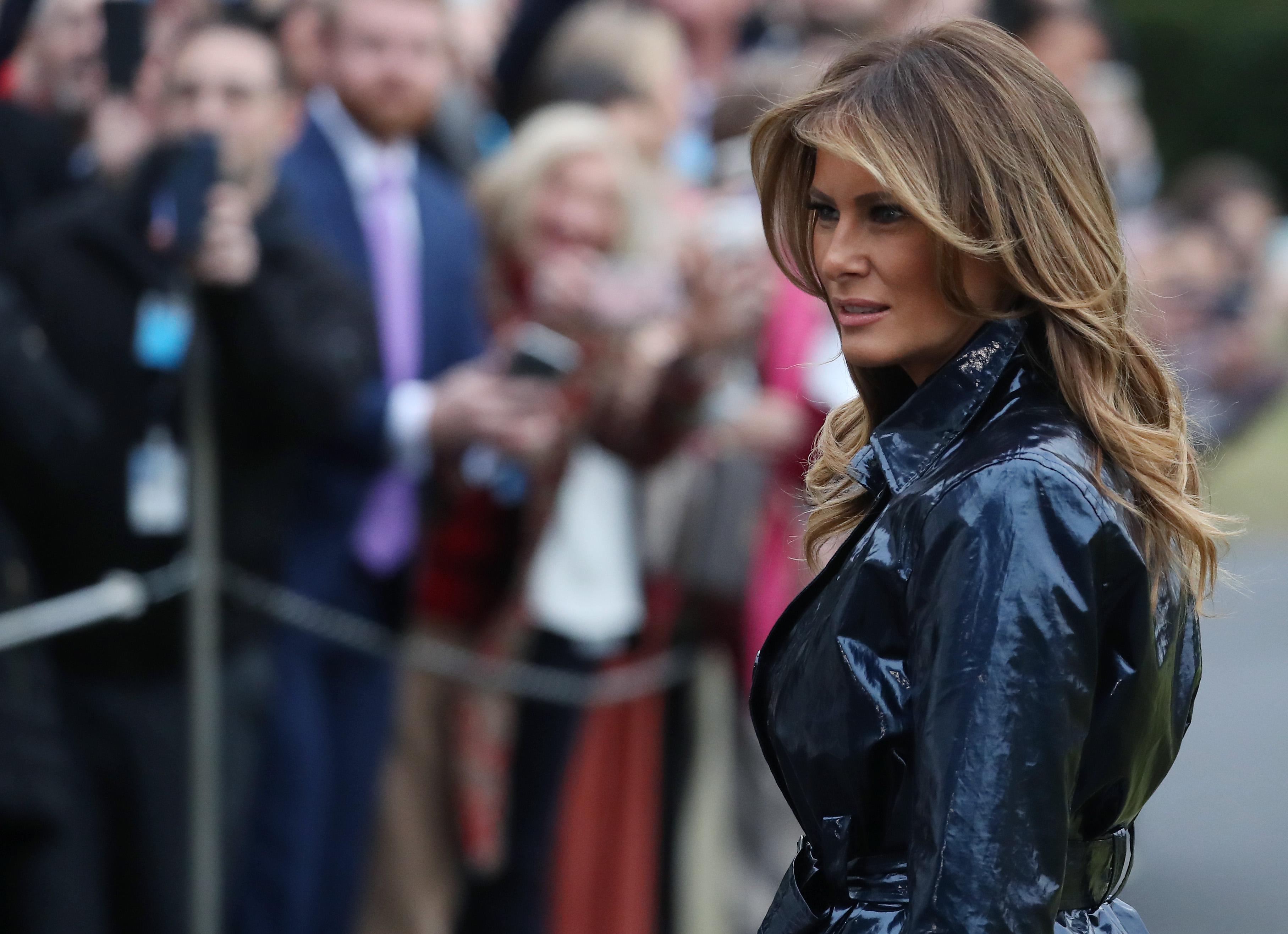 Article continues below advertisement
'The Art of Her Deal' is an unauthorized biography of Melania Trump.
The Art of Her Deal by Mary Jordan, a Pulitzer Prize-winning Washington Post reporter, delves into the life of Melania Trump.
According to Amazon, "Based on interviews with more than one hundred people in five countries, The Art of Her Deal: The Untold Story of Melania Trump draws an unprecedented portrait of the first lady. While her public image is of an aloof woman floating above the political gamesmanship of Washington, behind the scenes Melania Trump is not only part of President Trump's inner circle, but for some key decisions she has been his single most influential adviser."
Article continues below advertisement
Despite interviewing over 100 people, the first lady does not confirm any of the opinions or stories written in the book. "Yet another book about Mrs. Trump with false information and sources," a spokeswoman for the first lady tells PEOPLE, "This book belongs in the fiction genre."
Donald Trump said nobody could negotiate a better deal than he could. Then along came Melania. She used her leverage to get a more generous deal than her prenup. From my new book, "The Art of Her Deal." https://t.co/YWEz94ia9P @jadabird

— Mary Jordan (@marycjordan) June 12, 2020
Article continues below advertisement
The book claims Melania delayed her move into the White House and renegotiated her prenup.
According to Mary Jordan's book, Mrs. Trump, irritated and upset by controversial headlines in the months leading up to her husband's inauguration, she resisted the move to Washington, D.C. She claimed that the delay was due to her son, Barron, and his schooling in New York City, but now there is speculation that there was something else going on.
According to The Washington Post, "Jordan reveals in a new book that the first lady was also using her delayed arrival to the White House as leverage for renegotiating her prenuptial agreement with President Trump."
Article continues below advertisement
The book alleges that Melania's mood improved once the new prenup was finalized.
According to the book, which The Washington Post teased, that following the tarnishing negativity of her husband's campaign, including the infamous leaked Access Hollywood tape and multiple affair allegations, she needed a break from the spotlight and time "to amend her financial arrangement with Trump — what Melania referred to as 'taking care of Barron.'"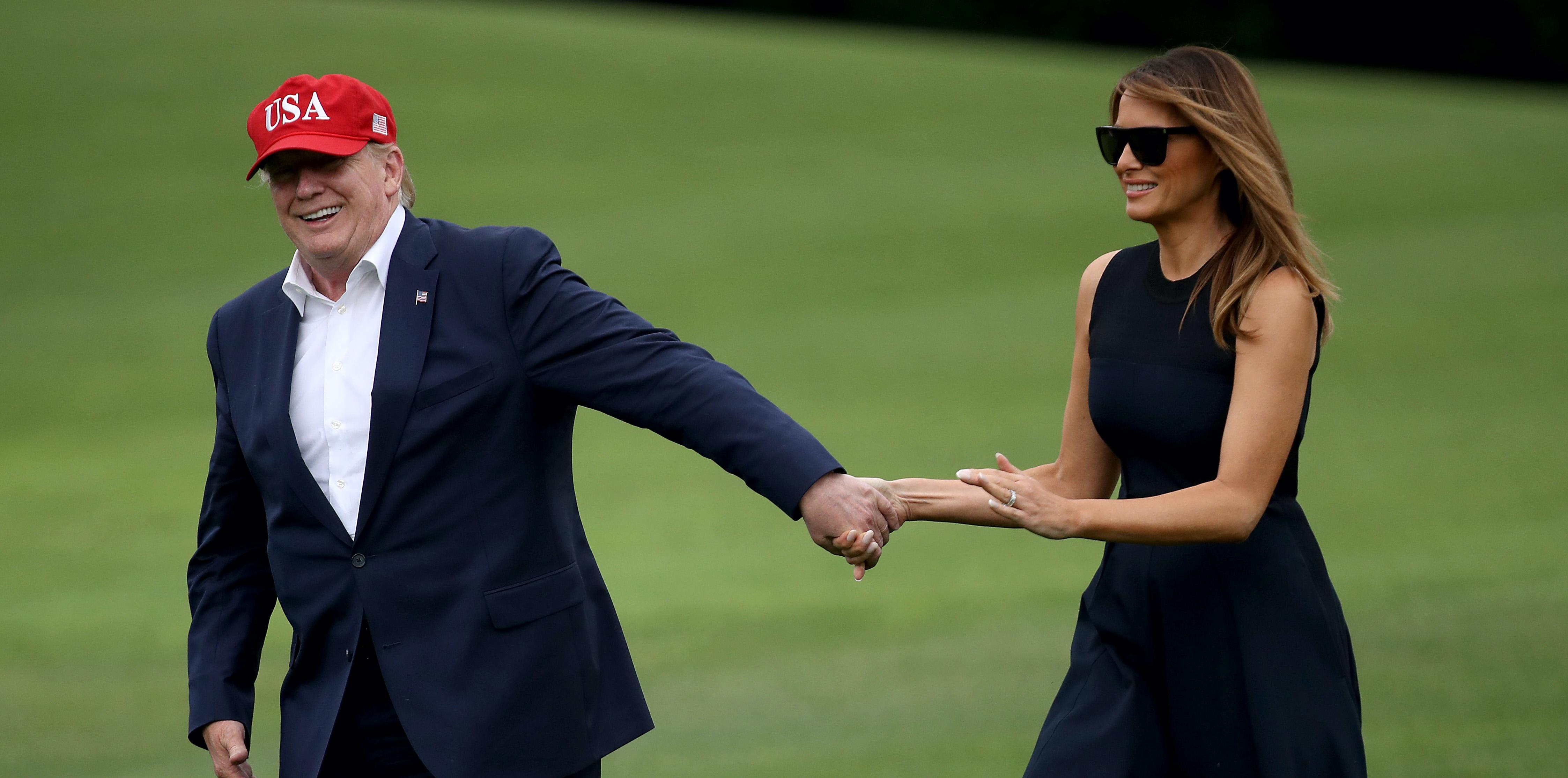 Article continues below advertisement
Melania and her son moved to the White House in June 2017 — an entire five months after Donald Trump moved in, and the following year, many noticed her mood had improved. According to three sources, it was because "Melania had finally renegotiated the prenup to her liking," according to Jordan's book as described by The Washington Post.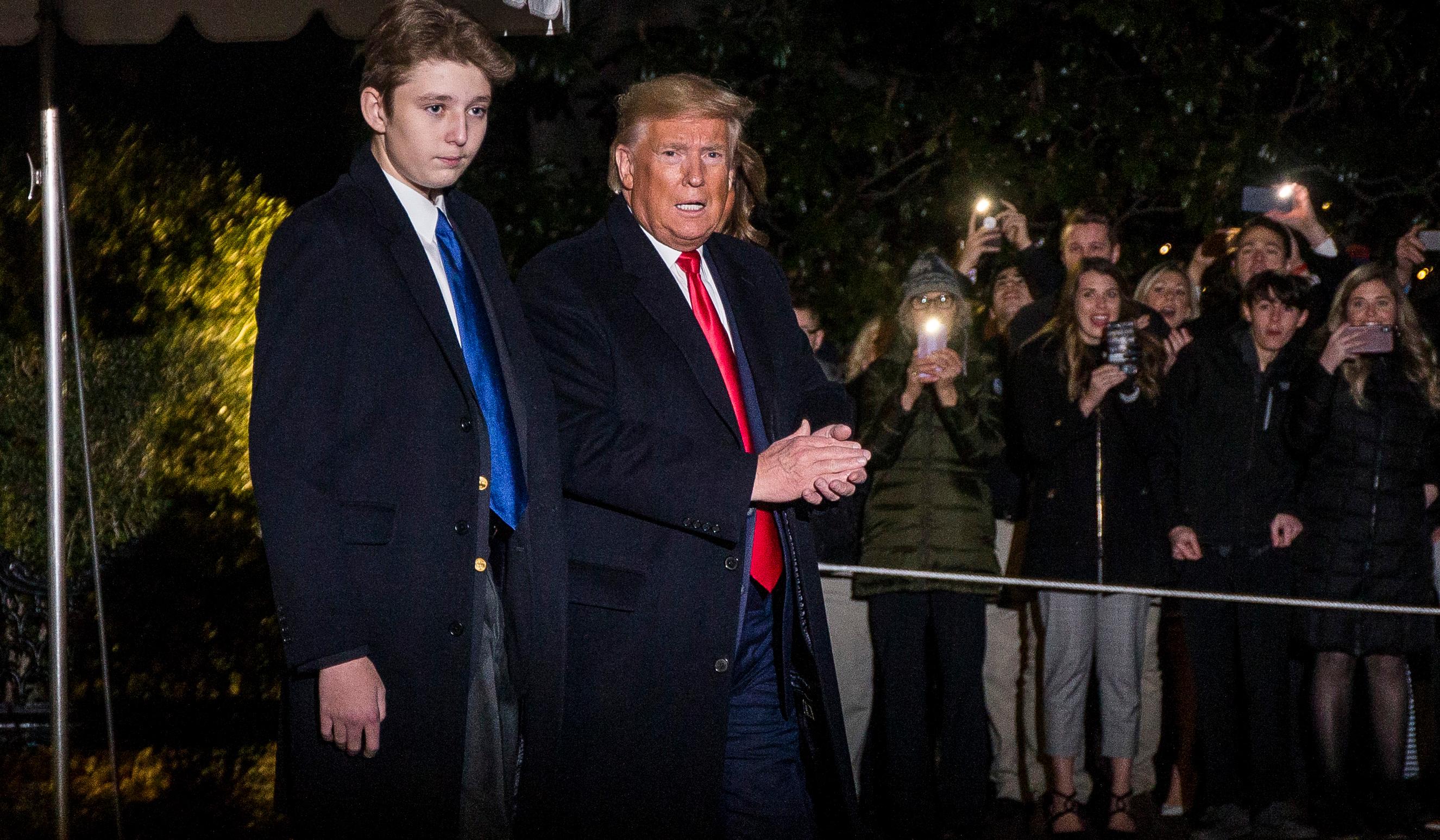 At the end of the day, it looks like most of the prenup had to do with protecting her son with Donald, Barron. Jordan wrote, "She wanted proof in writing that when it came to financial opportunities and inheritance, Barron would be treated as more of an equal to Trump's oldest three children."