Woman Kicks Mother-in-Law out After She Purposely Left Her Mom out of Childbirth Experience
A woman told her mother-in-law she was "dead to me" after she showed up in the delivery room without said woman's mom. Read on for more details.
Many women think they have the worst mother-in-law, but some horror stories make their so-called "monster-in-law" look like a saint. Take it from this woman in the "Am I the A------" (AITAH) subreddit, whose MIL purposely left the OP's kids, mom, and grandmother out of her third childbirth experience.
Article continues below advertisement
The original poster, who goes by the handle u/Background_Box463, boldly told her mother-in-law she was "dead to me" after she showed up in labor and the delivery room without the OP's mom, kids, and grandmother.
Read on for more details. Plus, stick around to hear what the internet has to say.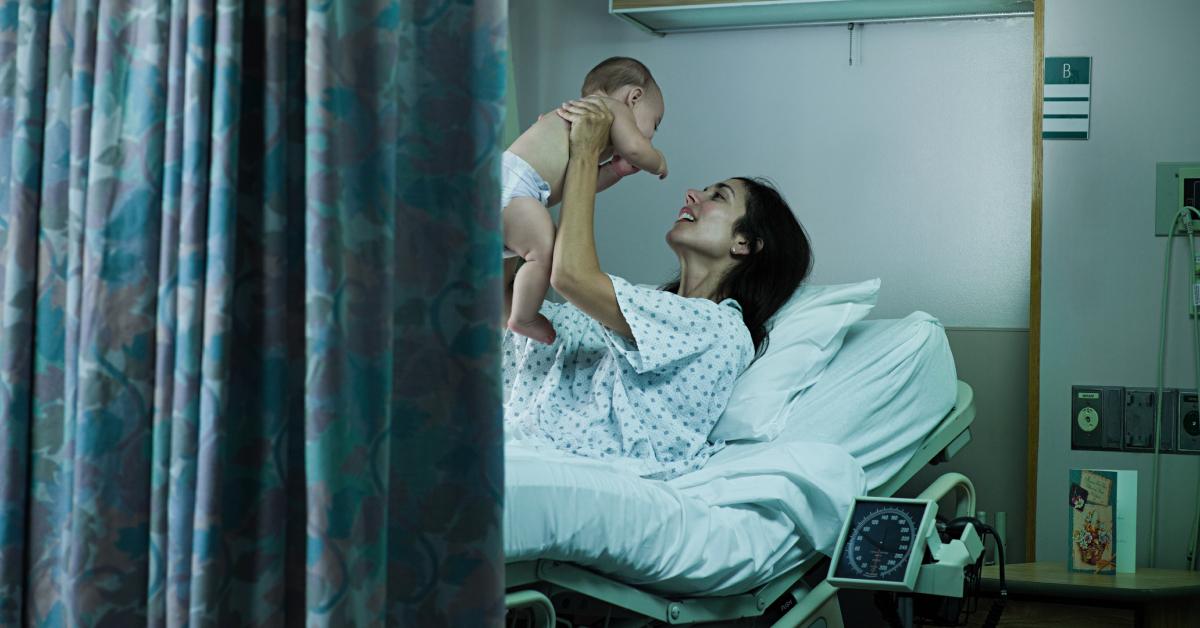 Article continues below advertisement
This woman tried to sabotage her daughter-in-law's childbirth experience.
At first, the OP explained the plan for when she went into labor: Her husband would drive her to the hospital, while her MIL would pick up the OP's kids, mother, and grandmother. The OP's mom and MIL would then join the couple in the delivery room, while the grandmother would stay and watch the kids in the waiting room.
The OP noted that her mom was present for her two previous childbirth experiences; she helped her "through so much of the mental anguish and panic," and she needed her to be with her for the birth of her third child — but she wasn't.
Article continues below advertisement
When the OP's MIL showed up at the hospital, she was alone and gave a pathetic excuse as to why she didn't pick up the OP's family: "Well, it's late, so we need to just let everyone sleep," she told the OP, who then revealed it was only 9:30 p.m. when she arrived in the delivery room.
Article continues below advertisement
MIL didn't seem to care, immediately plopping down in a chair and playing on her phone. The OP asked her to go pick up her mom, as it was part of the plan, but she said she "didn't feel up to driving." Eventually, the OP got so fed up and angrily told her MIL to "get the f--- out of the room" and that she was "dead to me."
As expected, the OP's MIL was furious: "She was p-----, saying that my mom got to experience two births already," the OP wrote. She added that when her MIL refused to leave, security came and escorted her out of the room.
Article continues below advertisement
Thankfully, the OP's mom made it to the hospital just as the OP was giving birth — but her two kids and grandmother didn't make it. This really bothered her because she and her husband promised their kids that "they would be the first to meet their sister, outside of us and grammie."
"I cannot forgive my MIL for this at all. I honestly feel like I hate her with every fiber of my being," the OP said. "But I'm being told I'm taking this too far and that it wasn't that big of a deal."
Article continues below advertisement
Reddit agreed that the OP's MIL is the AH in this situation.
Unsurprisingly, many Redditors took the OP's side and agreed that her MIL was the villain in this story.
"NTA, and stick with your instincts," one person wrote in the comment section. "She should've felt so privileged to be included this time rather than being hurtful and excluding your mother."
A second user said, "She was there to see the baby and have the grandbaby all to herself. She didn't give a c--- about you." Unfortunately, we have to agree — she seems really selfish (and jealous).
Article continues below advertisement
"I would add as a factor the fact she walked in, sat down, and pulled out her phone," another Redditor added. "Seems she wasn't even invested in the birth, she only cared about existing in the room at the time it happened. Whereas OP's mother was meant to be there for support."
A fourth Redditor agreed, stating, "She didn't care about the labor, ya know... the part where the person in labor needs the people in the room to support them."
Article continues below advertisement
"She is a disgusting person through and through," someone else commented. "She took advantage of you being in an emergency medical situation to change and manipulate plans for her own self-absorbed reasons — to keep a mother away from her daughter who needed her."
This user pointed out, "To deny the person actually doing the laboring the comfort and support of their mommy when she is needed most makes the MIL a super-mega AH."
What do you think? Is the OP "taking this too far"? Let us know!