Husband Tells Wife to Hide Menstrual Pads Because It Makes His Friends "Uncomfortable"
While on vacation, a man had the audacity to tell his wife to hide her menstrual pads because they could make his friend uncomfortable.
There's so much shame and stigma around menstruation, a regular and natural process. According to research by The New York Post, 58 percent of women across the country have experienced period shaming — and sadly, that includes this one woman in the popular "Am I the A------" (AITA) subreddit
Article continues below advertisement
The original poster, who goes by the handle u/Superb_Tension6793, said her husband told her to hide her menstrual pads because it's "inappropriate" and could make his friends "uncomfortable." OK, loser!
Read on for more details. Plus, stick around to hear what the internet has to say.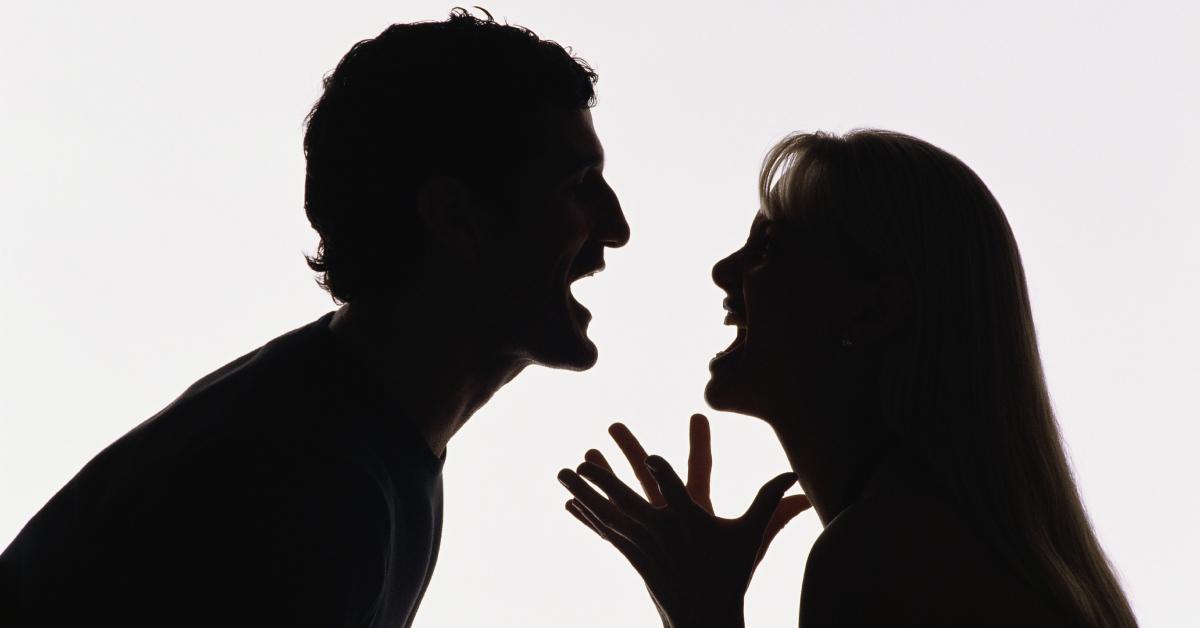 Article continues below advertisement
This husband told his wife it was "inappropriate" for her to leave menstrual pads in a visible place.
At the time of her post, the OP revealed she was on vacation with her husband and his friend. They were all sharing a rented apartment with just one bathroom, and eventually, the OP got her period. She bought some pads and left them on the bathroom counter in a "semi-sheer bag."
The OP said the pads weren't visible, but her husband thought otherwise. He told her it was totally "inappropriate," adding that his friend could be "uncomfortable" knowing that someone in the apartment was bleeding. OK, how is this not a joke?! Seriously, grow up — menstruation is normal!
Article continues below advertisement
Thankfully, the OP put up a fight. She argued that menstruation is a "natural process" and shouldn't be deemed "gross or dirty." Preach it, girl! Please say it much louder for the people in the back!
Article continues below advertisement
"Women shouldn't be shamed or stigmatized because of it, as this has historically caused women to suffer," she wrote, noting that her husband didn't have anything else to say after she clapped back.
But she wondered: "Am I the A------?" Keep scrolling to find out what Reddit has to say about the situation.
Reddit agreed that the OP's husband is incredibly immature.
Unsurprisingly, many Redditors stood by the OP's side and agreed that her husband was the wrongdoer.
One user said, "Anyone living with a menstruating woman should accept the fact that, yes, in fact, sometimes you will be on your period and have menstrual products within reach."
Article continues below advertisement
"For real. NTA. A 30-year-old man should be able to see feminine products without batting an eye," a second Redditor agreed. "Nearly every guy grew up with a mom. She bled. That's life. I have a 13-year-old son and couldn't imagine him freaking out over seeing my wife's or his sister's pads/tampons."

Article continues below advertisement
Another person wrote, "Do we care if there are men out there who are made uncomfortable by menstrual products? No, we do not. Do we care if men are made uncomfortable by the sight of women breastfeeding their babies? No, we do not. Do we care if misogynists are creeped out by normal female activities? No, we do not."
"NTA — You're not smacking a used pad across his friend's forehead," a fourth Redditor commented. "Menstruation is normal. Freaking out over sealed unused pads on a bathroom counter is not normal."
Article continues below advertisement
At some point, the OP edited her post and asked men to weigh in on the situation because her misogynistic husband wasn't happy. He even told her that all the comments were from women, which is why she was voted NTA.
One person took to the comment section to share their dad's perfect response: "If the man can't handle seeing a pad or tampon then he should remain celibate until he grows the f--- up."
Article continues below advertisement
"Your hubby needs to grow the f--- up," another man penned. "Menstruation is normal, natural, and we work hard to make sure our daughter understands that. No one needs your hubby's overwrought and outdated attitude."
A third guy addressed the OP's husband, stating, "If you're that, I don't even know the word. Sensitive? Pathetic?... that you can't handle seeing a normal sanitary product, you're really not ready to be in a normal human relationship."
And there you have it! The OP's husband has some serious growing up to do.