"I Never Asked for Extra Kids" — Man Refuses to Help His Wife With Their Toddler Twins
In a now-viral post, a man revealed that he refuses to help his wife with their toddler twins because he didn't want to have them in the first place.
All couples argue over their family size, but there are ways to resolve disputes over how many kids to bring into the world. However, this man in the popular "Am I the A------" (AITA) subreddit ignored every single tip and neglected his kids as a way to punish his wife.
Article continues below advertisement
The original poster, who goes by the handle u/opaquesilence, said he refuses to help his wife with their toddler twins because he didn't ask for "extra kids." OK, this better be a joke!
Read on for more details. Plus, stick around to hear what the internet has to say.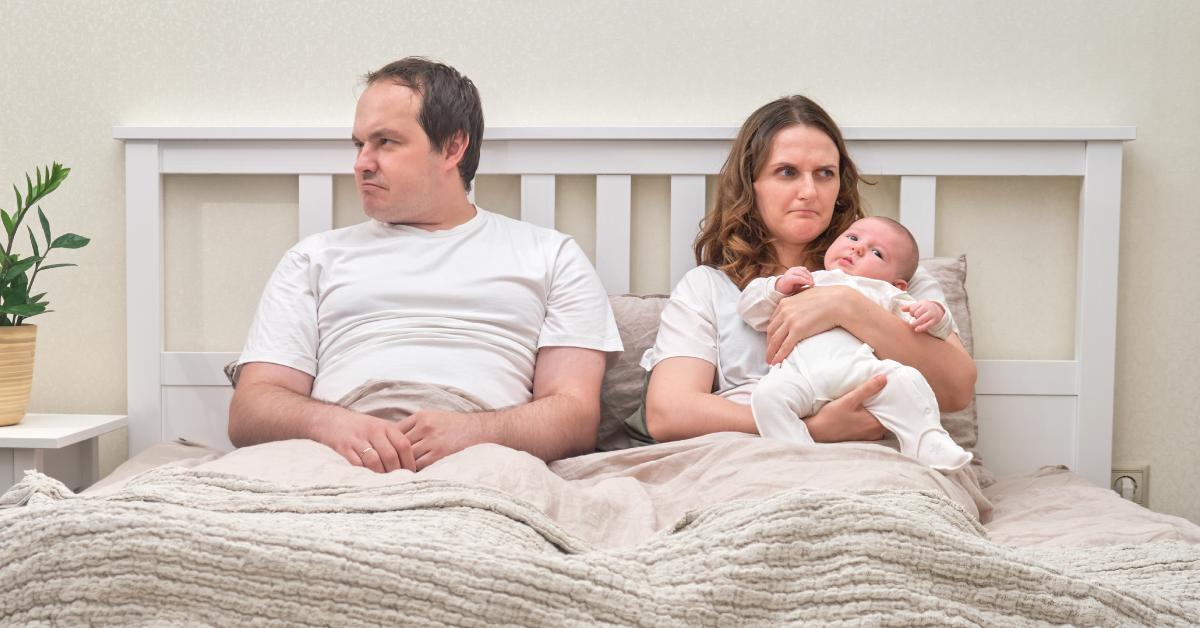 Article continues below advertisement
This man can't bring himself to help his wife with their toddler twins.
The OP revealed that he's always been vocal about wanting no more than two kids, but he and his wife have four little ones. After they had their second child, the OP told his wife he was "done" and wanted to have a vasectomy — but she was against it and wanted another baby.
Like any couple, they argued about it for months. The OP's wife always wanted a bigger family, but he told her to think it through because she struggled to keep up with daily tasks with just two kids. He also told her that having a third kid would be "financially unsustainable" because he already worked two jobs and barely made ends meet.
Article continues below advertisement
Before they could figure out what to do, the OP's wife became pregnant — "She was on the pill and, according to her, barely ever missed a day," said the OP, who seemingly didn't realize the pill isn't 100 percent effective at preventing pregnancy. Now they have four kids, and the OP "can not bring myself to give her the extra help for the twins."
Article continues below advertisement
Because of this, the OP and his wife fight all the time: "I sometimes want to help her with the twins but it gets me so discouraged to see everything I warned her against come to pass," he wrote.
"I know they are my children too, but it is not fair to get yourself in a situation when everyone is advising you against it, then ask for help when the s--- hits the fan," the OP added. "Now, when I come home from work, I help just as much as I used to with our first two children, nothing more, nothing less." Wow, what a great dad (NOT!)
Article continues below advertisement
Reddit unanimously agreed that the OP is the AH in this situation.
The now-viral post, which was shared on Sept. 1, 2023, received over 2,600 comments from Redditors ripping the OP to shreds (and rightfully so) for refusing to take care of his own children.
"It doesn't sound like you were coerced into having more kids. These children are yours and your responsibility now," one person said. "I hope he doesn't continue that when they are old enough to understand favorites."
Article continues below advertisement
A second user agreed, writing, "He is openly admitting to neglecting his children. He 'helps with' the older two and not the younger two. [He's] treating these kids like they're inanimate responsibilities and not sentient people. These poor twins are going to grow up wondering, 'Why does daddy play with our brother and sister but not us?'"
"He is as much responsible as she is, regardless of the situation of her birth control," a third Redditor added. "If OP didn't want more kids and they were not on the same page, then he can choose not to have sex."
Another person shared, "Childcare is not a woman's responsibility by default that a man can just 'help' with when he feels like it. Those are your twins too."
Article continues below advertisement
On the other hand, some users believed the OP and his wife were both AH's.
"She should not have tried to pressure you into having another kid if you didn't want one," a Reddit user commented, adding, "But you did have one (two), and now it absolutely is your responsibility to help take care of them. ... Also it's your body. You don't need her permission to get a vasectomy."
Article continues below advertisement
Someone else penned, "I sympathize with the fact that you are exhausted and didn't want to have a third (and bonus fourth) child, but you didn't do enough to prevent them from happening (with the strategies others have pointed out), and now they are here. ... You and your wife really need to have a few conversations about this situation. Good luck."
In the end, the OP edited his post and acknowledged his wrongdoings — but what do you think? Let us know!