This Woman Refuses to Date Short Men Who Lie About Their Height — Is She Wrong for This?
In a viral post, a woman revealed that while she has no problem dating a man shorter than her, she won't date a short man that lies about his height.
When it comes to dating apps, people — especially men — think they can get away with deceiving others about their height. However, if he plans on meeting up with one of his matches, it likely won't end well because he already lied right off the bat. That's a major red flag for many, including this woman in the "Two Hot Takes" subreddit.
Article continues below advertisement
The original poster, who goes by the handle u/lyingnotheight, said she would happily date a man who's shorter than her — but she draws the line at short men who have the audacity to lie about their height.
Read on for more details. Plus, stick around to hear what the internet has to say.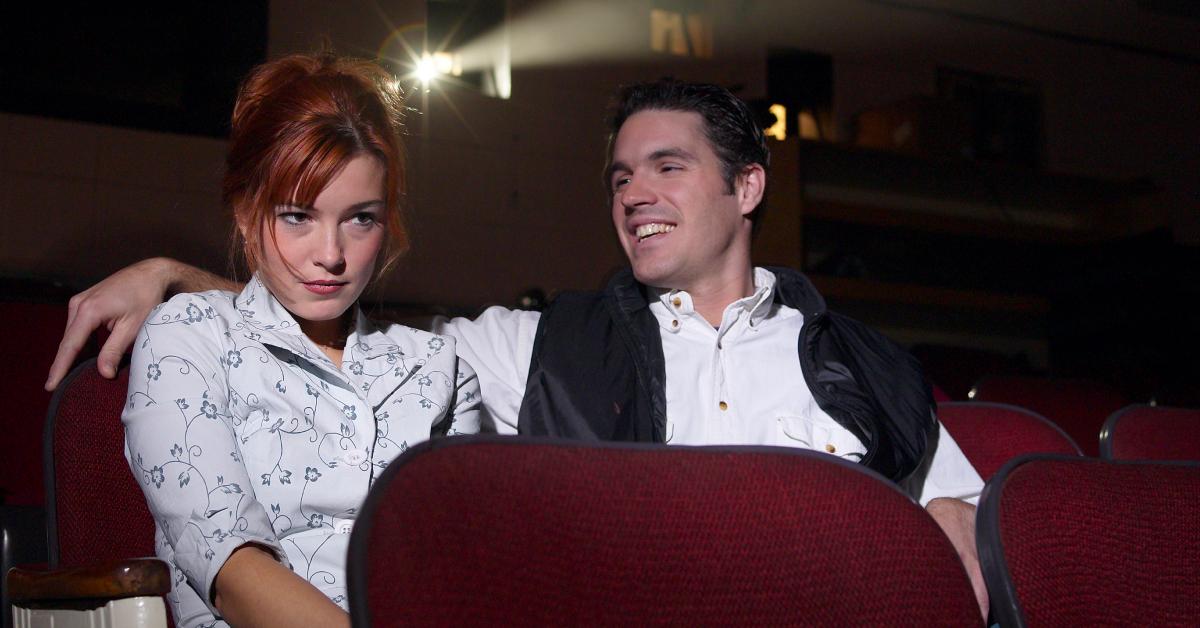 Article continues below advertisement
This woman refuses to date men who lie about their height.
The OP revealed that she's tall for a woman, standing at 5 feet 8 inches tall. She noted that she doesn't lie about her height; in fact, she has it front and center on her dating profile. Yes, we love that for her!
Although she frequently matches with men "close to her height or taller" than her, the OP claimed she's willing to date someone shorter than her. She said there aren't many of them on the apps — or so she thought. As it turns out, nearly 80 percent of the men she matches with lie about their height.
Article continues below advertisement
"So no, height is not my dealbreaker. Lying is," the OP penned. "If you lie to me about something I can easily disprove, like your height, I will think you are lying about other things, and I will have a poor foundation of trust. Then, I will be uninterested in pursuing things further."
Article continues below advertisement
She explained further, stating that she'll happily go a date with a man who's 5'6" and actually says he's 5 feet 6 inches tall. However, if a man lies to her and says he's 5'10", only to show up being 5'6", the OP has "zero interest" because he lied to her. Good for her, because this actually sounds reasonable!
"I will similarly kick a guy to the curb if he says he is 6'2" and is actually 5'10"," the OP wrote. "It's not the height, it's the lying. One guy even tried to tell me that 5'7" was the same thing as 6'2" 'in his country.'" OK, that's really funny.
Article continues below advertisement
The OP added that "short kings then lose their s---" and call her "elitist" for not wanting to go out with them again. She always explains to them that it's not because of their height — but they never believe her. In the end, she clarified that she doesn't "only" pursue tall guys, revealing that her previous partners have been 5'2", 5'7", 5'7" and 5'10".
Article continues below advertisement
Redditors agreed that the OP was right for being upfront about her desires.
The now-viral post, which was shared on Sept. 7, 2023, received over 3,400 comments from Redditors who supported the OP and her honesty. She doesn't care about height; she just doesn't like when people lie!
"They are mad that you have the nerve to call them out on their lie," one person wrote. "Girl, you are wining by walking away from these losers after their FIRST lie!"
Article continues below advertisement
A second user said, "You can terminate a date for obvious misrepresentation on a dating app. It's not like all the 'short kings' would be totally fine if their date showed up heavier than in your pictures."
"You made it clear. The height is not an issue. Lying is," another person commented. "I myself am tall for a woman. I"m 5'10, and I know women taller than me exist. I don't date liars, cheaters, etc."
Article continues below advertisement
A fourth Reddit user added, "I date short men. I'd never date one who was so insecure about his height he would lie to me about it. That alone says so much about their character and general sense of self."
What do you think? Would you date someone who lied about their height? Let us know!