Mom Stops Shaving Beard After 30 Years, Documents Growth Journey on TikTok to Raise Awareness of Rare Condition
A mom with a hormonal disorder that causes her to grow hair on her face explains her decision to stop shaving her face on TikTok.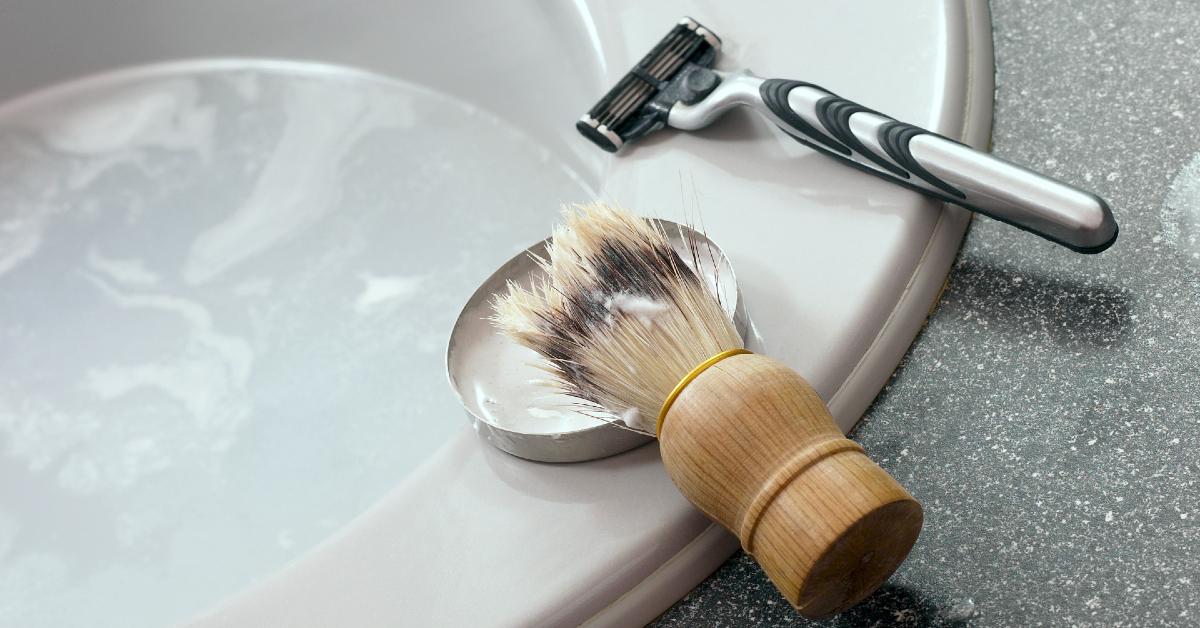 A mom who was diagnosed with polycystic ovary syndrome has been shaving her face for nearly 30 years, but has now decided to grow her beard and documented her decision to do so in a series of now viral TikToks.
According to the PCOS Awareness Association, the hormonal disorder often contributes to "unwanted facial hair" in those affected by the condition.
Article continues below advertisement
This is called hirsutism, which is defined as: "the excessive growth of facial or body hair on women. Hirsutism and unwanted PCOS facial hair are very common with polycystic ovary syndrome. Hirsutism can be seen as coarse, dark hair that may appear on the face, chest, abdomen, back, upper arms, or upper legs. Hirsutism is a symptom of medical disorders associated with the hormones called androgens."
The association went on to classify the areas of the body that are the most affected by hirsutism, which includes the inner thighs, lower back, lower abdomen, upper lip, breasts, and beard area.
The Mom and TikToker, Anissa Bennett, who posts under the handle @bearded.newfie.peach has published a series of videos of her beard growing out, like this one that's received over 20k views.
Article continues below advertisement
In many of Anissa's videos, she adds the #PCOS hashtag as a means of spreading awareness to the syndrome. She was diagnosed with PCOS when she was 12 years old and was experiencing irregular meunstral cycles.
Article continues below advertisement
Anissa says that she was relentlessly bullied while in school as a result of sporting facial hair and a mustache that she said was thicker than her father's at the time. Other children would call her monkey and an ape, and for years she said that she opted to bleach her mustache.
Article continues below advertisement
However, when she began working full-time at 22-years-old, Anissa said that she opted instead to shave it off because she thought it was more socially acceptable to do so.
Article continues below advertisement
What ultimately helped her to change her mind was seeing other women online rocking their beards. In her first video she uploaded to her TikTok account documenting her beard growth she said, "Good morning I wanted to introduce myself I'm a 51-year-old cisgender female...I have polycystic ovarian syndrome and I'm on a journey to let my beard grow."
Article continues below advertisement
In "Day 21" video she uploaded documenting her beard growth, Anissa stated that her original intention was to grow her beard out until the end of September, but that she would "possibly be keeping it after" as well.
Article continues below advertisement
In all of her clips, she shows several angles of her beard online to other viewers, showing the sides and neck area of her face. Several TikTok users who saw Anissa's clips applauded her for highlighting her condition online.
Article continues below advertisement
"Good for you, social stigma is powerful but you got more power than that baby. Your perfect just as you are."
Others expressed their shock that she was 51 years old.
"Wow Hun, I never would have guessed 51! Maybe 30's!!"
"I never would have guessed that you're 51."
Article continues below advertisement
And there were other women who expressed that her clips helped them consider whether or not they have PCOS: "(1/2) You are awesome...Its great that you are trying to teach others about pcos. I use to get 2-3 hairs on my chin, but now I get maybe 20 or more...Should I possibly speak to my Dr about this? Would it possibly be a result of developing pcos? or could it be from something else? I have to read up.
Article continues below advertisement