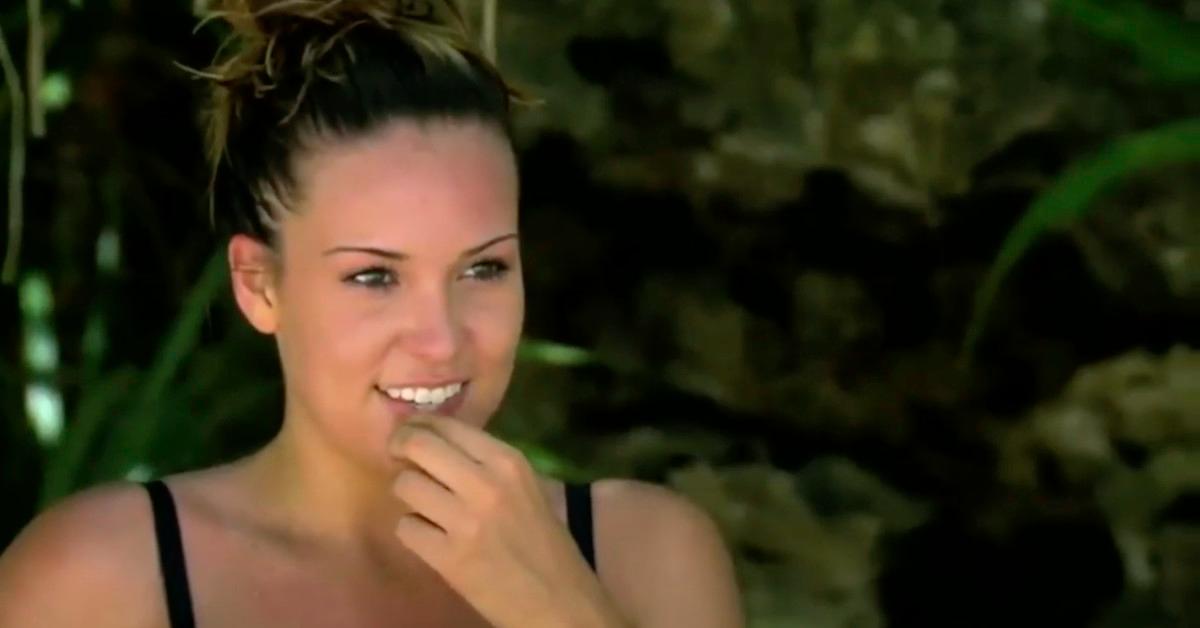 Morgan Brown Had to Go on the Defensive After Her Time on 'Survivor'
Now several years removed from her time on Survivor, Morgan Brown (known during her tenure in Season 28 as Morgan McLeod) was a proud member of the "Beauty" tribe in Cagayan. Fans need only read her CBS bio to realize that looks were very, very important to the former NFL cheerleader.
Article continues below advertisement
"Just because I have huge boobs and a pretty face does not mean I am dumb, it just means I look better when I am winning," she said. "Who wouldn't want to be beautiful? When you are beautiful, you get what you want, and I like getting what I want."
Morgan had to defend herself after 'Survivor.'
Morgan didn't make the best impression on Survivor: Cagayan, saying things like, "I am used to things being easier for me and not having to work that hard to get things," and, "She is a bitter, ugly, old lady. And I think she hates me because I'm cuter than her and have always been cuter than her."
Article continues below advertisement
In post-Survivor interviews, Morgan defended her personality, telling Entertainment Weekly that she really is "not that horrible a person."
And in a chat with People, the California native said she is "not a mean girl" and owned up to her harsh comment about fellow Survivor Kass McQuillen. (After getting voted off, Morgan told viewers, "Kass is a child and if she was upset with me — whatever. Grow up. You're 40. Get over it.")
Article continues below advertisement
"I said it in the heat of the moment," Morgan explained to the magazine. "I was upset. I shouldn't have been so harsh and I shouldn't have said it to all of America. It's amazing what you say when you are hungry and tired! I was mad. Before she flipped, we were cool. She told a bunch of crazy stories that I thought were hilarious. When she turned on us, I said some things I really shouldn't have. I don't think I'm better than everyone else. That's not who I am."
Article continues below advertisement
Morgan didn't apologize for everything, though. "I don't regret saying that people would choose to be cute. I believe that's true, that people would [laughs]. But I could have phrased it better."
Morgan is a wife and "dog mom" now.
On her Twitter account, Morgan describes herself as a "wife" and "dog mom," and many of her infrequent Instagram posts are devoted to her husband, wine and spirits distributor Kevin Brown, whom she met shortly before starring on Survivor.
Article continues below advertisement
"Kevin and I had only been dating for a few months when I left for Survivor," she told People in July 2016, the month after their wedding. "We both realized how special we were to one another while I was in the Philippines filming. We had no contact for two months which was absolute torture! Distance really does make the heart grow fonder."
The couple tied the knot at Paris' Chapelle expiatoire, an 1815 chapel dedicated to Louis XVI and Marie Antoinette. "We finally decided on a very small but extravagant destination wedding in Paris," Morgan told the magazine. "We had only 12 guests that consisted of our closest friends and family. … We are so excited to be Mr. and Mrs. Brown. Our wedding was the perfect start to our life together."