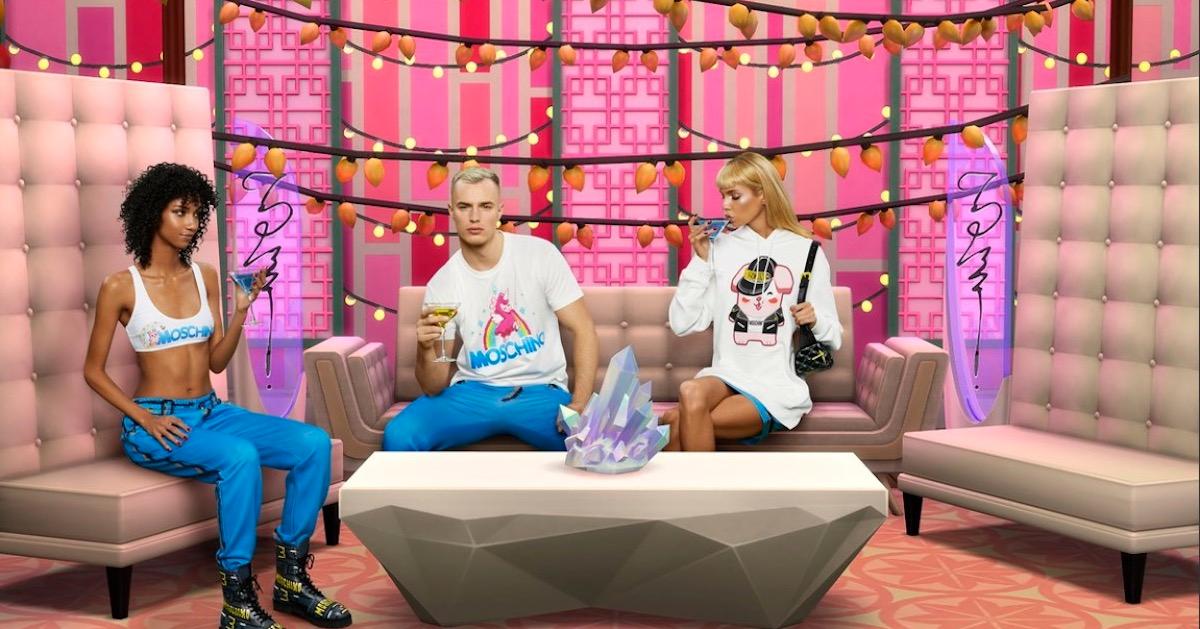 Moschino's New Sims-Inspired Line Is the Ultimate Aspiration for Fans of the Game
Chances are if you came of age in the early 2000s, you dedicated a few hundred hours or so to playing The Sims. I have one friend in particular who used to recreate our entire friend group in painstaking detail and then update us regularly on our relationship statuses in the game. I definitely had a couple ghost babies with my then-boyfriend — so sad.
Well, if you're nostalgic for the Electronic Arts "virtual dollhouse" game, now it's getting new life through fashion.
Article continues below advertisement
1.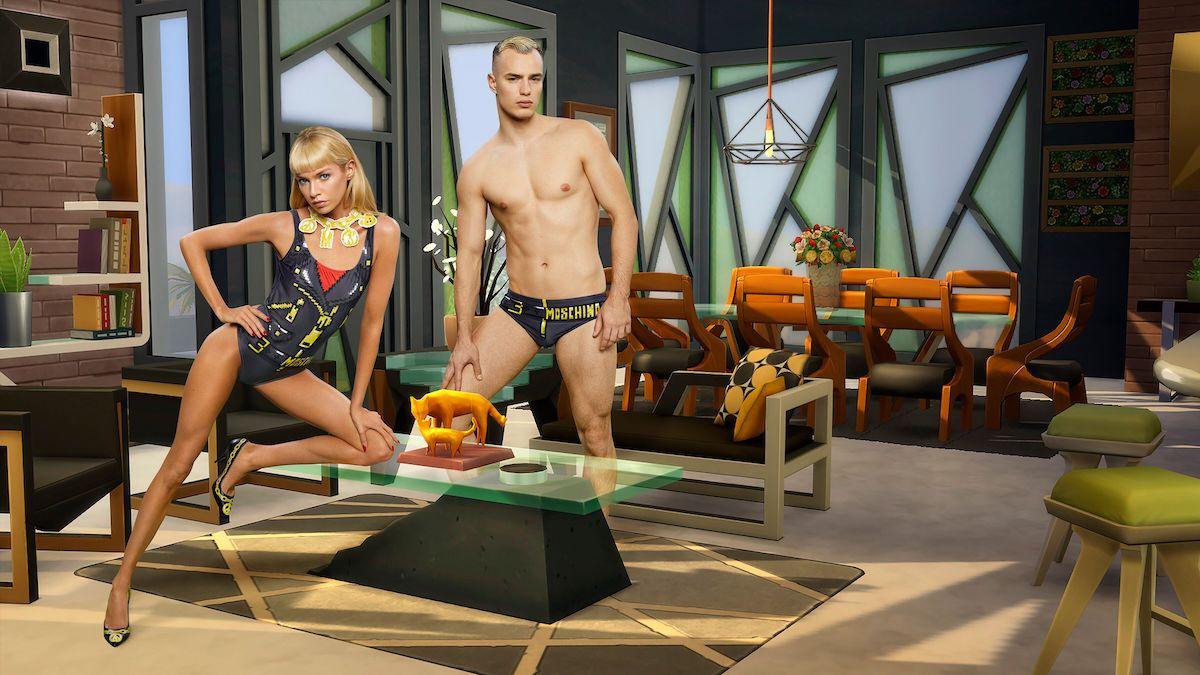 Italian designer Moschino partnered with The Sims for this latest collection, and TBH it's a total match made in heaven. Moschino's quirky pop-culture obsessed brand is absolutely perfect for bringing this early-aughts obsession to life on the catwalk.
2.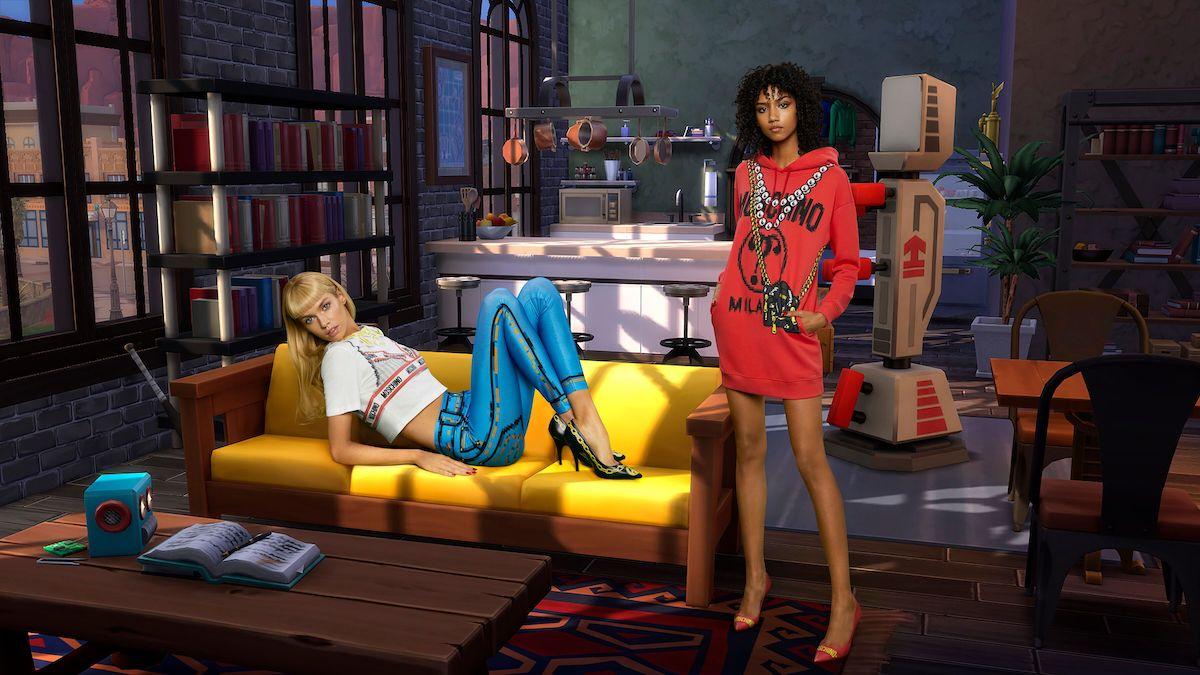 We love the way they've made these three-dimensional designs look flat and pixelated, with big, bright primary colors. But if you want this look for yourself, be prepared to spend a lot of simoleons. Like most Moschino collections, these duds do not come cheaply.
Article continues below advertisement
3.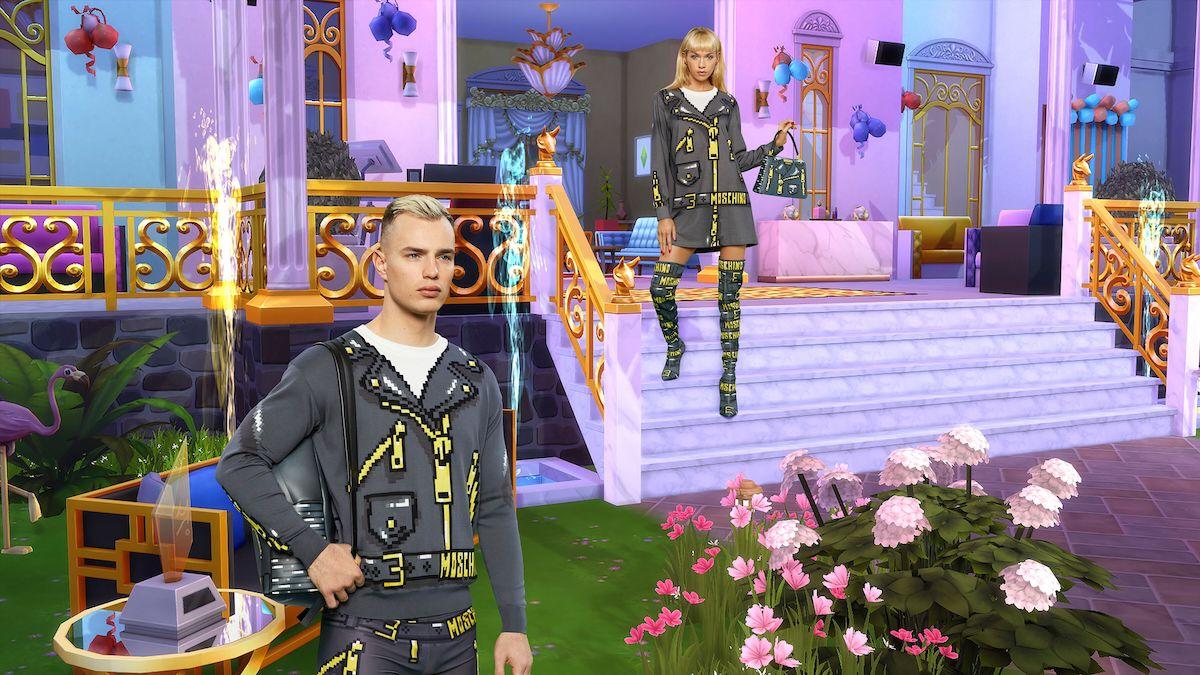 The capsule collection, which will be available online and in select boutiques on April 13, will likely be fairly pricey. The current boutique collection available online has prices ranging from $400 to $1,200.
The clothes will make their debut at a Coachella launch party, because DUH.
Article continues below advertisement
4.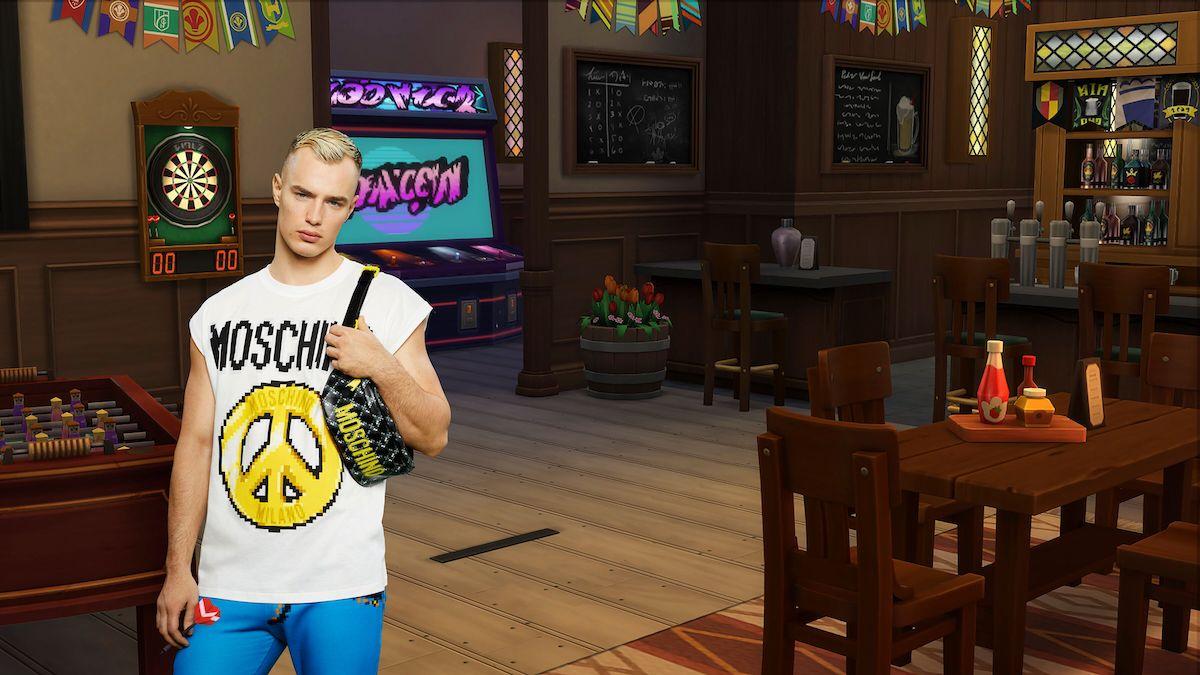 The campaign featured models Stella Maxwell, Aiden, and Denek K, who model the collection with appropriately stiff posture and expressions. I can already see this collection launching a "Sims challenge" on the 'Gram, sort of like the Mannequin Challenge of 2016.
Article continues below advertisement
5.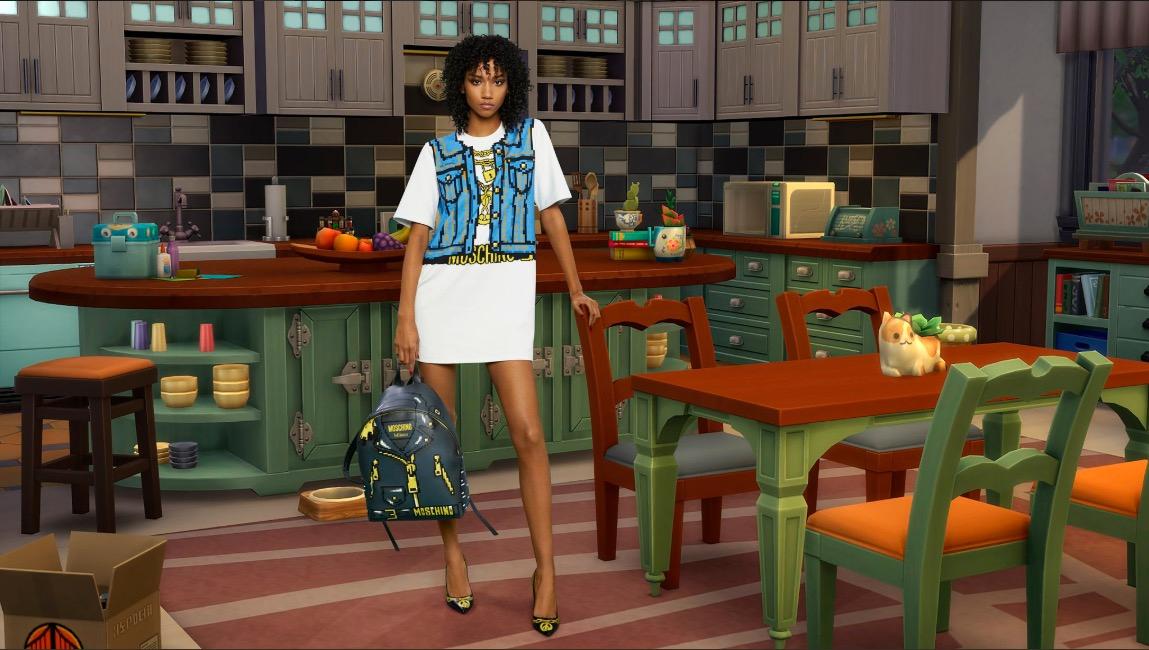 That's pretty in keeping with Moschino's vibe for the past few years under the creative direction of Jeremy Scott. The "People's Designer" is a favorite among celebs and influencers because it's so bold, playful, and irreverent.
Article continues below advertisement
6.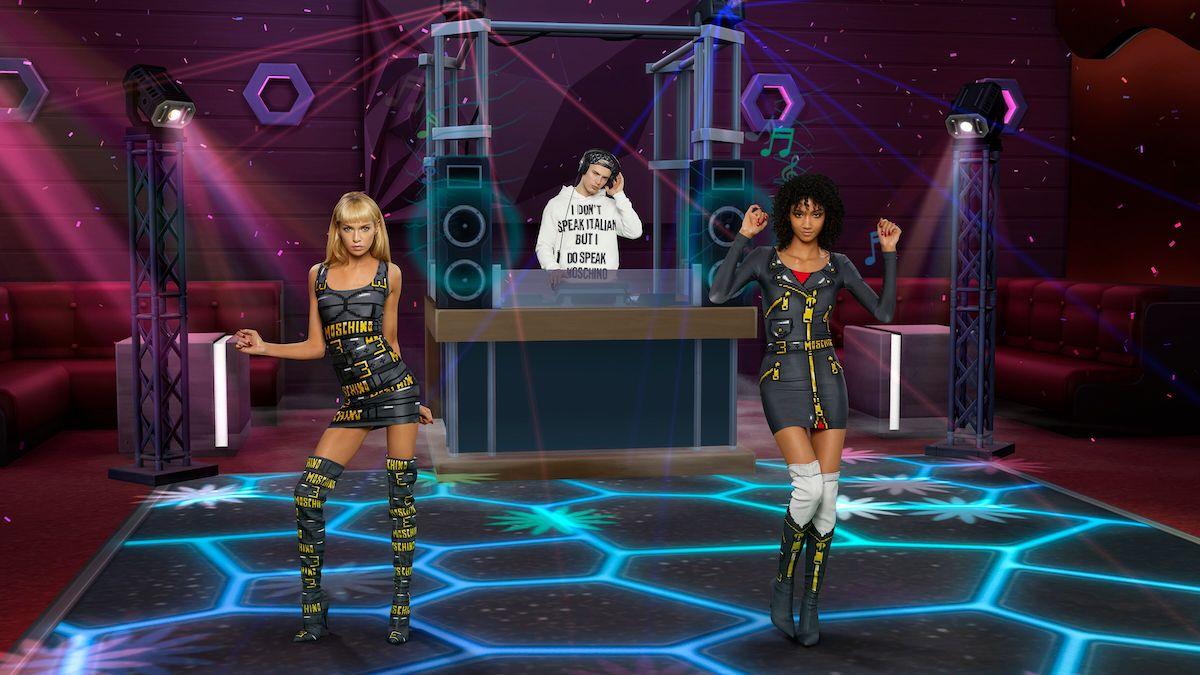 Clearly Jeremy took the challenge of a Sims-themed collection on with gusto. "I love the idea of being able to imagine, design and bring to life a world of individual personas with The Sims universe," he said in a press release. "That concept emulates what I get to do for each collection at Moschino as I create a fantasy universe of spectacular storylines and characters."
Article continues below advertisement
7.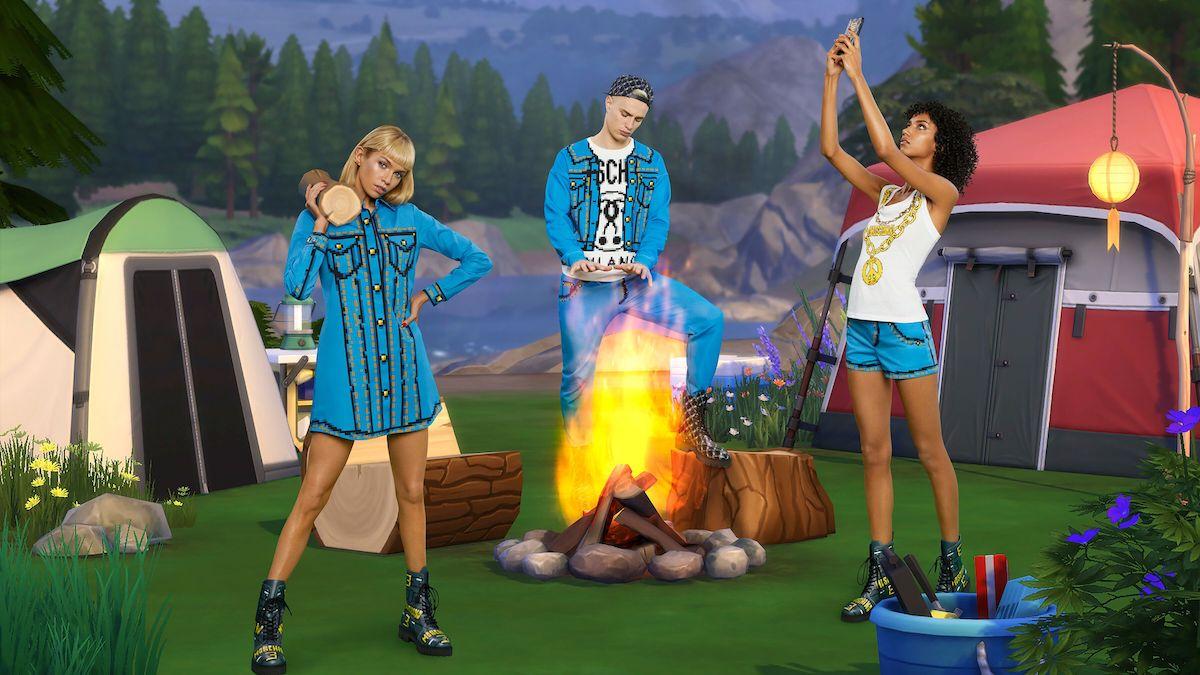 Seriously, I might be into camping if it were like this and I got to wear that shirtdress on the left. Here it is up close:
Article continues below advertisement
8.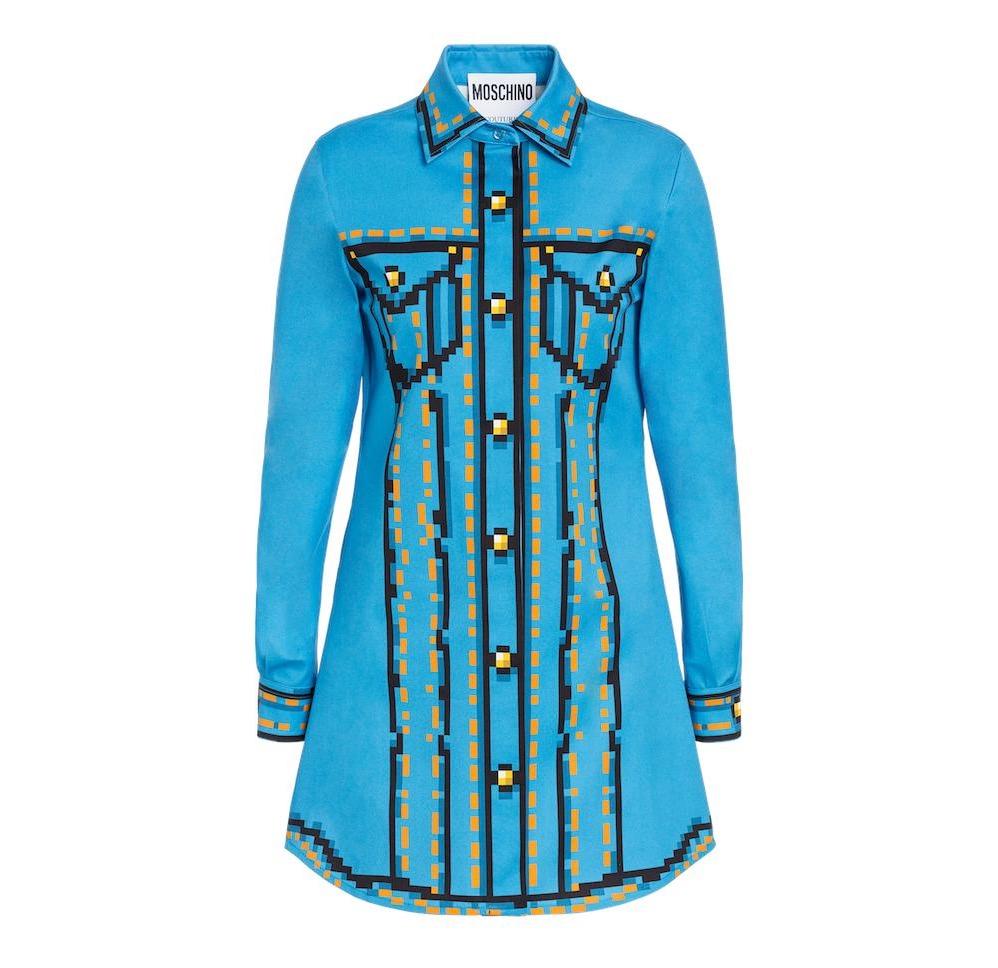 This is definitely the most wearable item in the collection, but I expect it's out of my price range. Hey, maybe I can afford this umbrella, featuring the iconic jewel above a Sim's head (called a plumbob)?
Article continues below advertisement
9.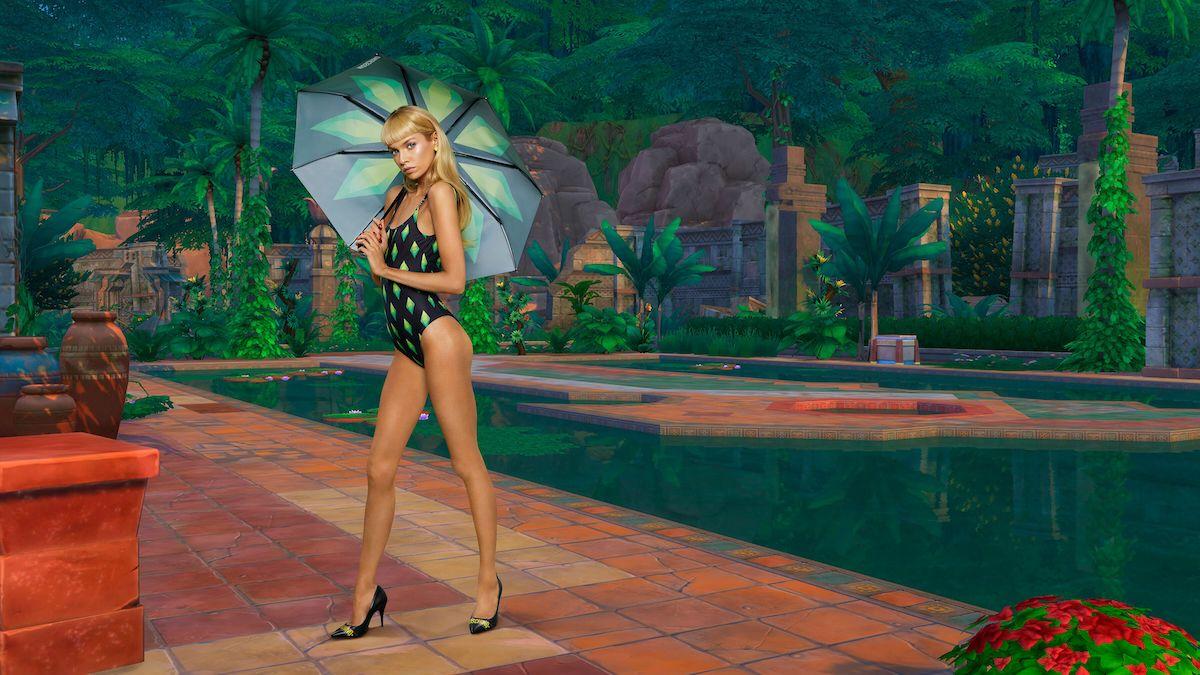 With a green plumbob symbolizing a good mood, I have to admit I'd even be happy during a rainstorm if I had this umbrella. Or these awesome plumbob earrings:
Article continues below advertisement
10.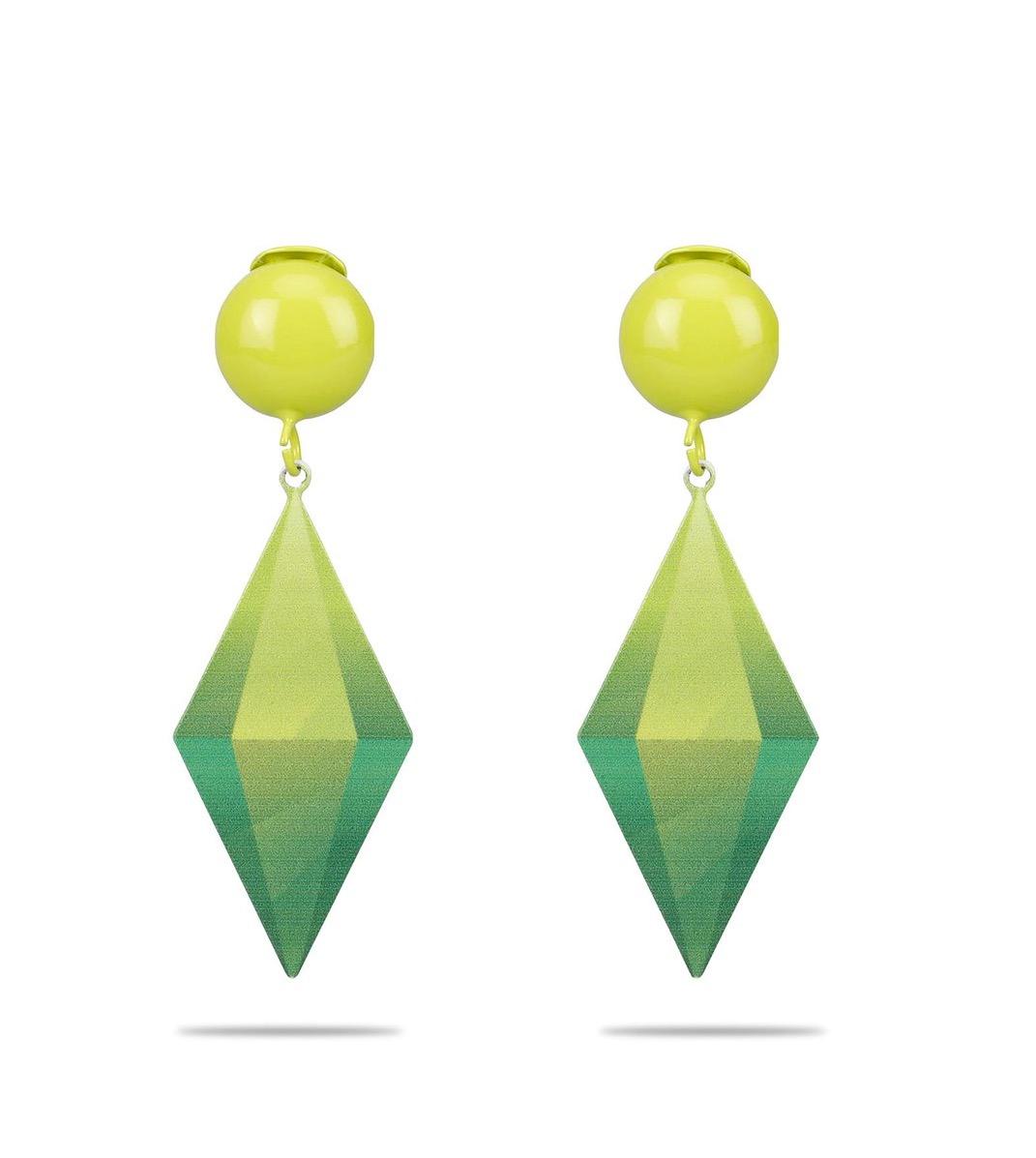 Quick, somebody tell me the money cheat for 50,000 simoleons so I can get these!