'Moving Out 2' Improves Upon Its Delicate Co-Op Formula — Here Are Our First Impressions
'Moving Out 2' is the sequel to the chaotic co-op game, and in Distractify's first impressions, we talk about how the new game is better than the first.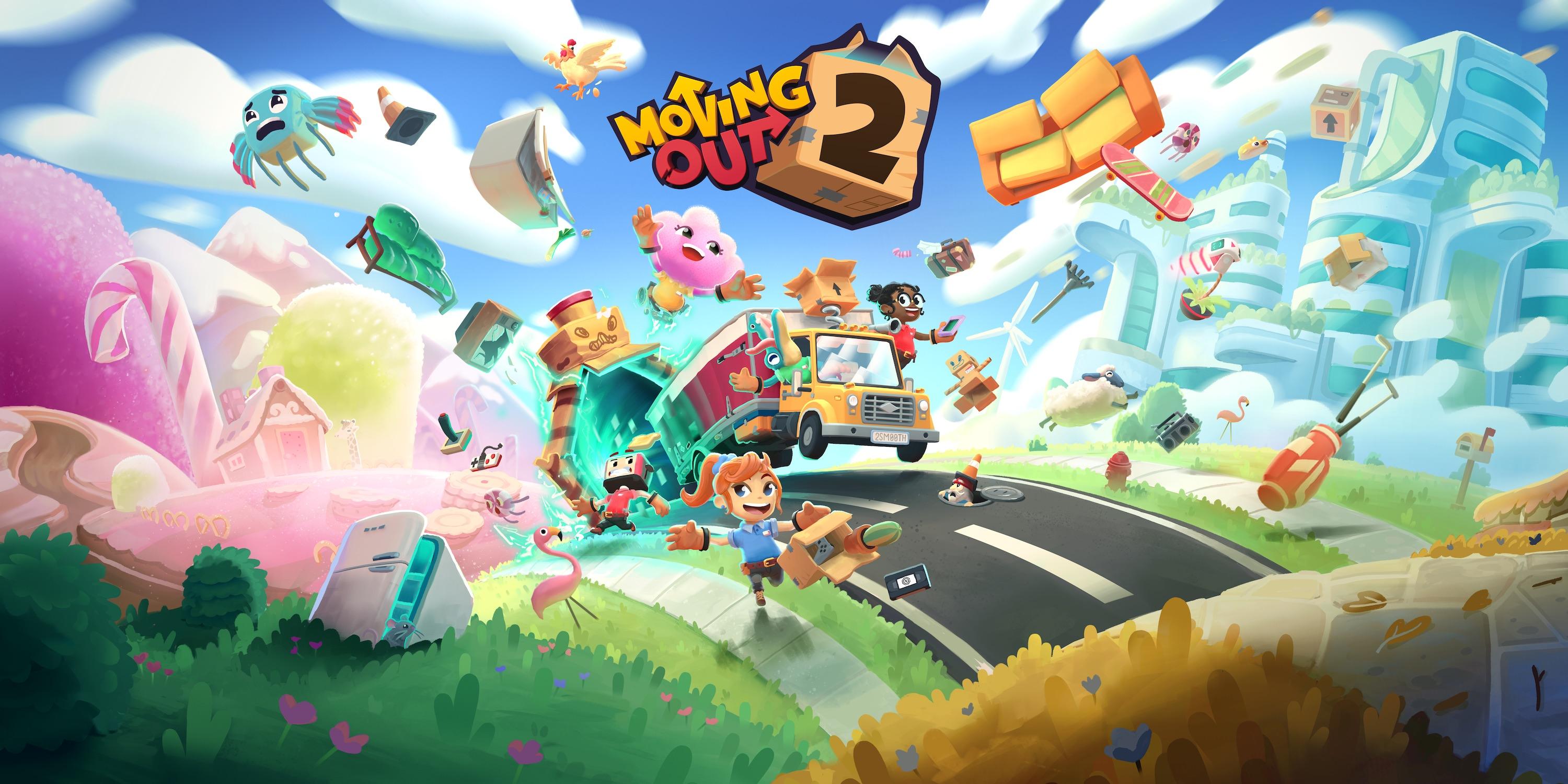 Moving is easily one of the most frustrating and annoying parts of being an adult. Between packing all of your belongings and trying to transport them to a new place safely, it's one of the more stressful experiences — even if you do hire movers. But while moving in real life isn't fun, playing a mover in a video game is much more preferable.
Article continues below advertisement
In Moving Out 2, you rejoin the Smooth Moves moving company as a F.A.R.T. (Furniture Arrangement and Relocation Technician), helping the citizens of Packmore relocate all of their belongings. And Team17 invited Distractify to play Moving Out 2 ahead of its launch.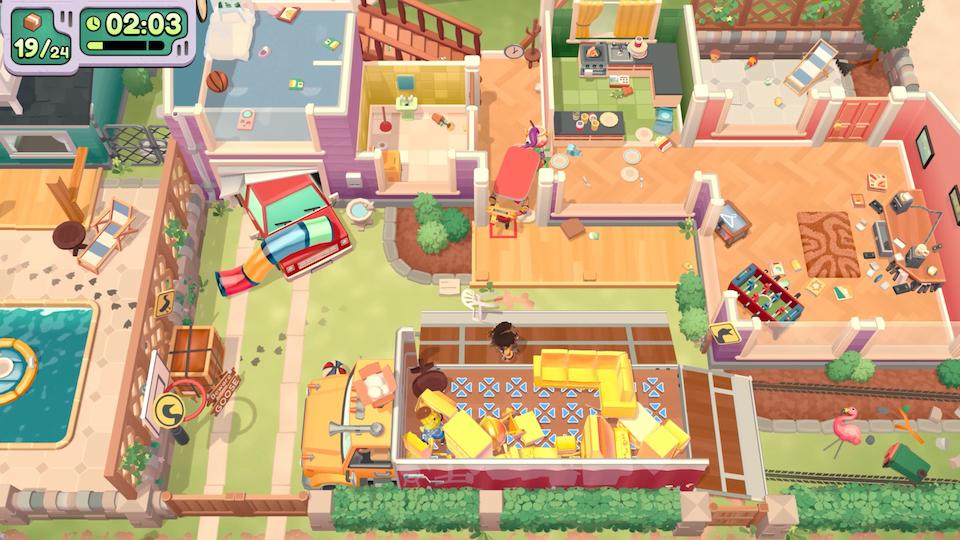 Article continues below advertisement
Having played the first game many hours with an old roommate, I can personally confirm that Moving Out 2 takes the formula of its predecessor and improves upon it greatly, adding plenty of new content and remixes to the already hilariously stressful co-op game. Though you will likely not make any friends while playing the sequel, you're bound to make plenty of enemies along the way — and let's be honest, that's the real sign of a good co-op game. Here are our first impressions.
'Moving Out 2' perfectly toes the line between frustrating and exhilarating.
Anyone who has played Overcooked knows that not all co-op games are meant to strengthen friendships. Some of the best multiplayer titles will put even the most solid of relationships through the wringer, forcing you to test your communication and ability to work together in the wackiest of situations.
Moving Out 2 manages to strike that balance between making the players want to rip their hair out and celebrating every well-earned win.
Article continues below advertisement
Moving Out 2 is yet another infuriatingly hilarious and complex co-op game, compounding on the original idea with even more outlandish settings and situations to find yourself in. The portals in the fantasy realm will teleport you without warning if you accidentally bump into them. Some homes have one-way doors that force you to plan your route carefully with your player two. Even the "stress-free" sorting levels are still as chaotic as the rest.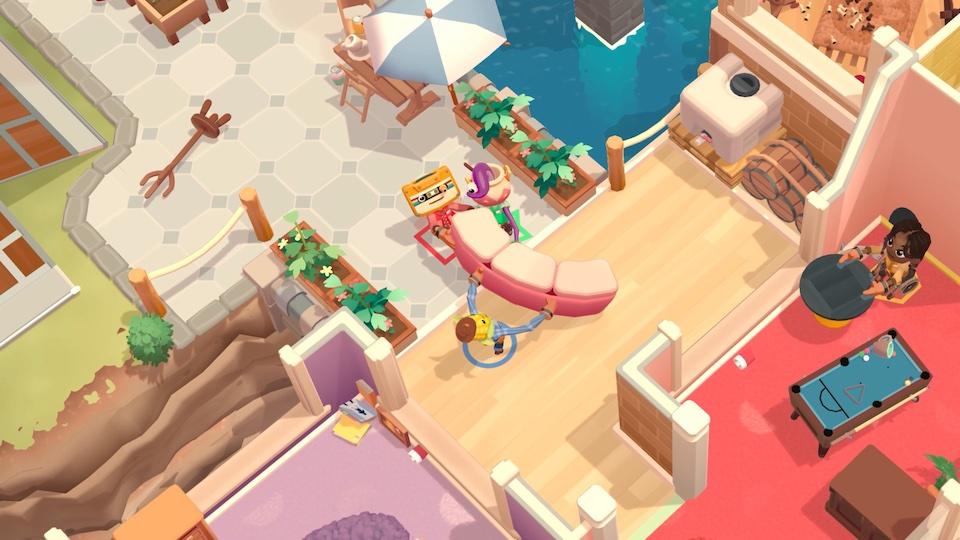 Article continues below advertisement
There are still plenty of challenges in each level, pushing you to complete it faster, more efficiently, with the right tools or under the right circumstances. But where Moving Out 2 improves upon its formula is in the balance of its wins.
Each level has a carefully curated selection of rewards you can earn, though only two of the five possible stars are related to how fast you finish a level. Of course, taking your time as you complete the moving process will result in less stress between you and your partner, but racing to complete the game quickly will still reward you with plenty of laughs — and maybe an additional star or two for breaking all of the windows or utilizing the environment to your advantage.
Article continues below advertisement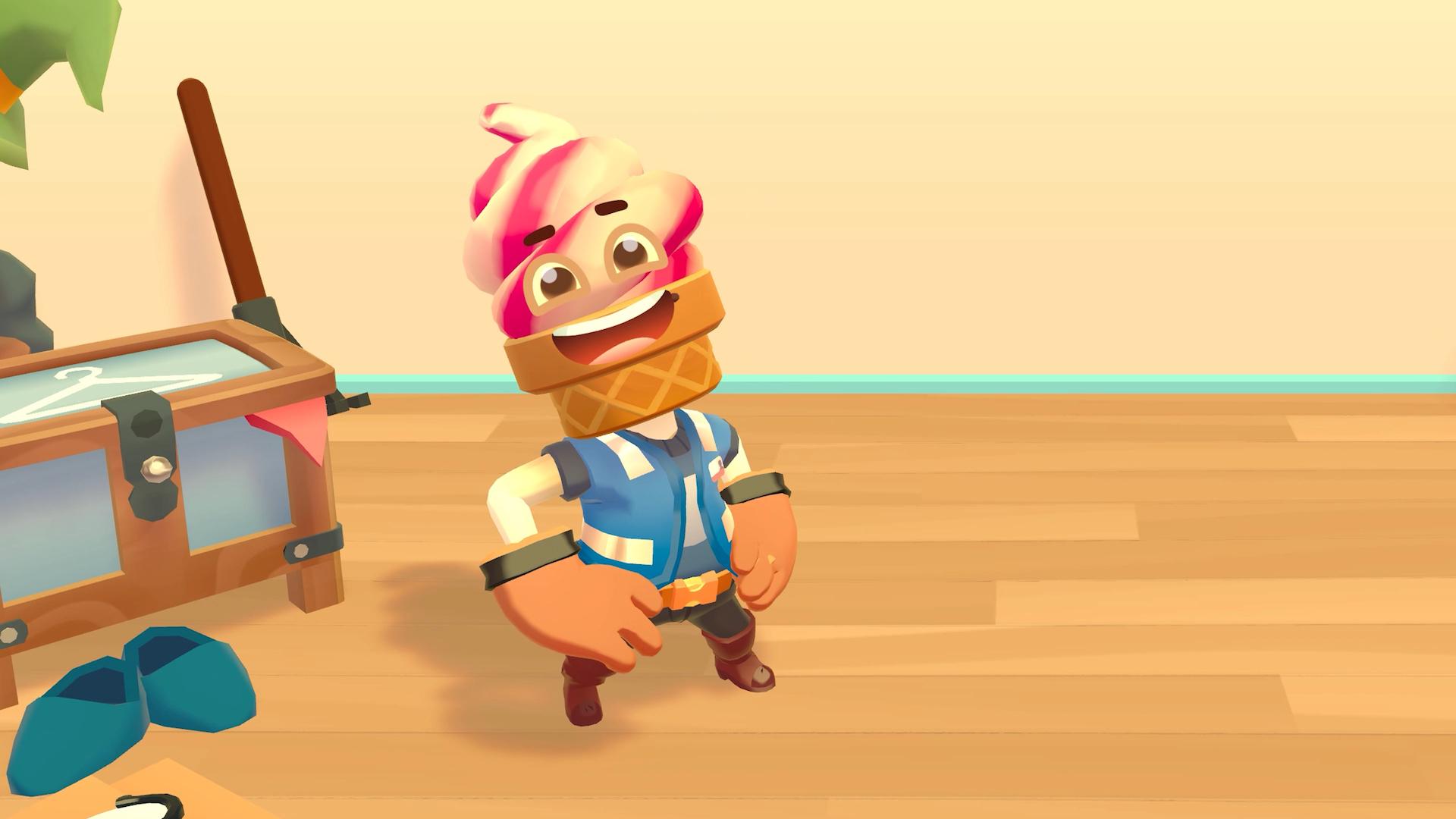 'Moving Out 2' adds plenty of new characters and levels to work through.
Of course, Moving Out 2 brings an entirely original selection of levels to work your way through, really improving the creativity already exhibited in the first game. But in addition to these new levels, the developers have also vastly increased the customization options for players, giving you even more wacky characters to take on as you work your way through the different levels.
Though games like Moving Out 2 may not be for those with short-tempers or secret resentments against friends, the upcoming title flawlessly builds on the original chaos while giving you enough praise along the way to make even the most disastrous move feel rewarding. It is better than its predecessor and a title you should consider for your next not-so-friendly game night.
Moving Out 2 will be available for PC, Switch, PlayStation, and Xbox on Aug. 15.