'Shadow Gambit: The Cursed Crew' Takes Stealth Strategy to a New Level — First Impressions
We played a sizeable chunk of 'Shadow Gambit: The Cursed Crew,' a stealth strategy game with a colorful accursed pirate crew. Here are our first impressions.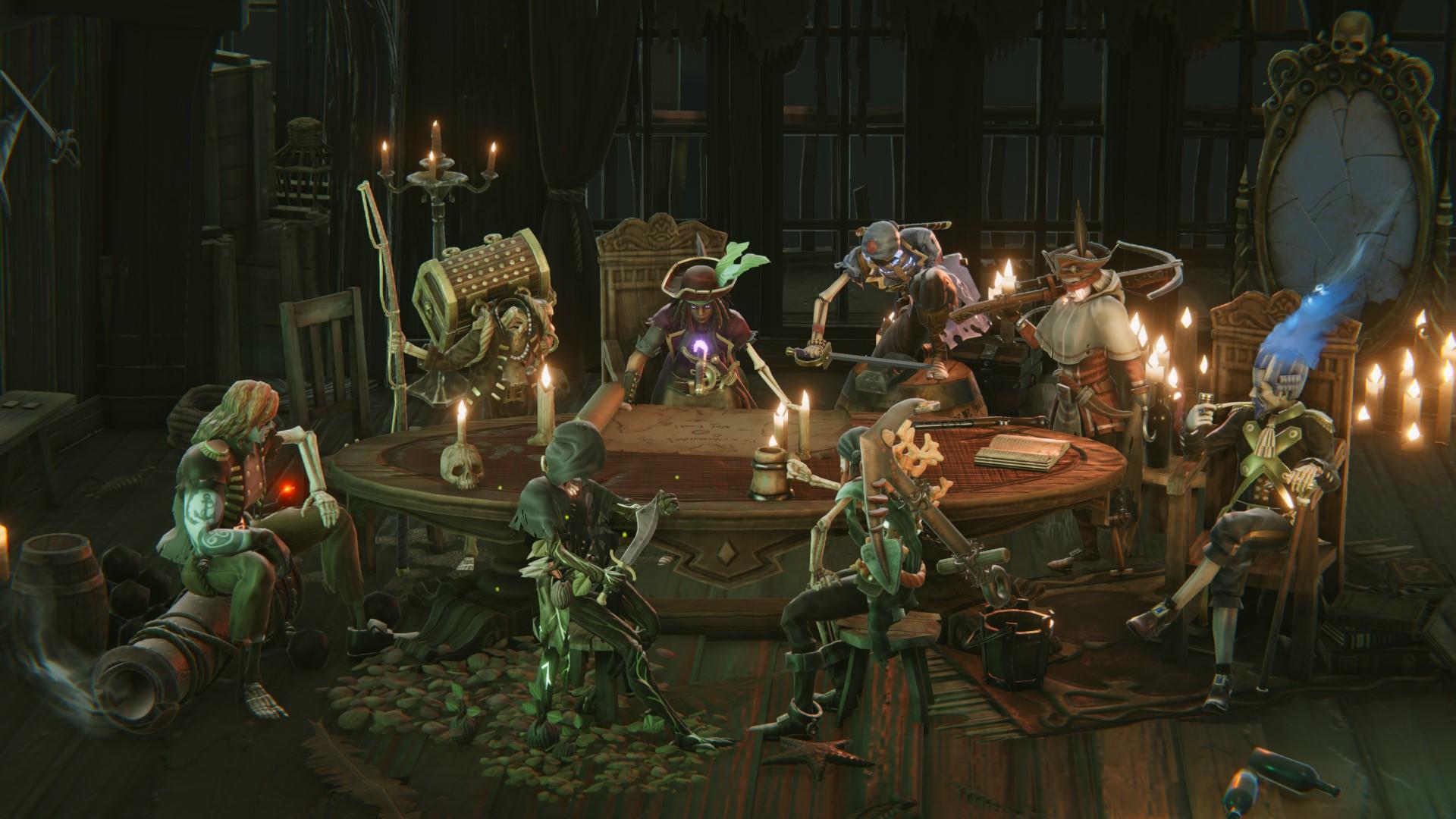 Masked in darkness, my crew stalked at the fingertips of The Iron Bay. Workers tolled away with pickaxes off its shoreline and within the sleepy fortress — the Inquisition's army patrolling with lamps down paths leading inside.
Our goal was simple: Sneak in, grab a mystical Black Pearl, and return to The Red Marley. Easier said than done.
Article continues below advertisement
Getting behind enemy lines required shrewd uses of my crew's accursed magical talents, dashing across spacetime to stab unsuspecting opponents and growing floral bushes out of nothing to hide. At times, combing their abilities demanded perfect calculation and time-rewinding finesse, putting me within reach of my goal to swipe the bounty.
Shadow Gambit: The Cursed Crew dazzles as a brilliant stealth strategy game tailored to players craving playgrounds for experimenting and concocting cheeky plans to beat the odds.
Article continues below advertisement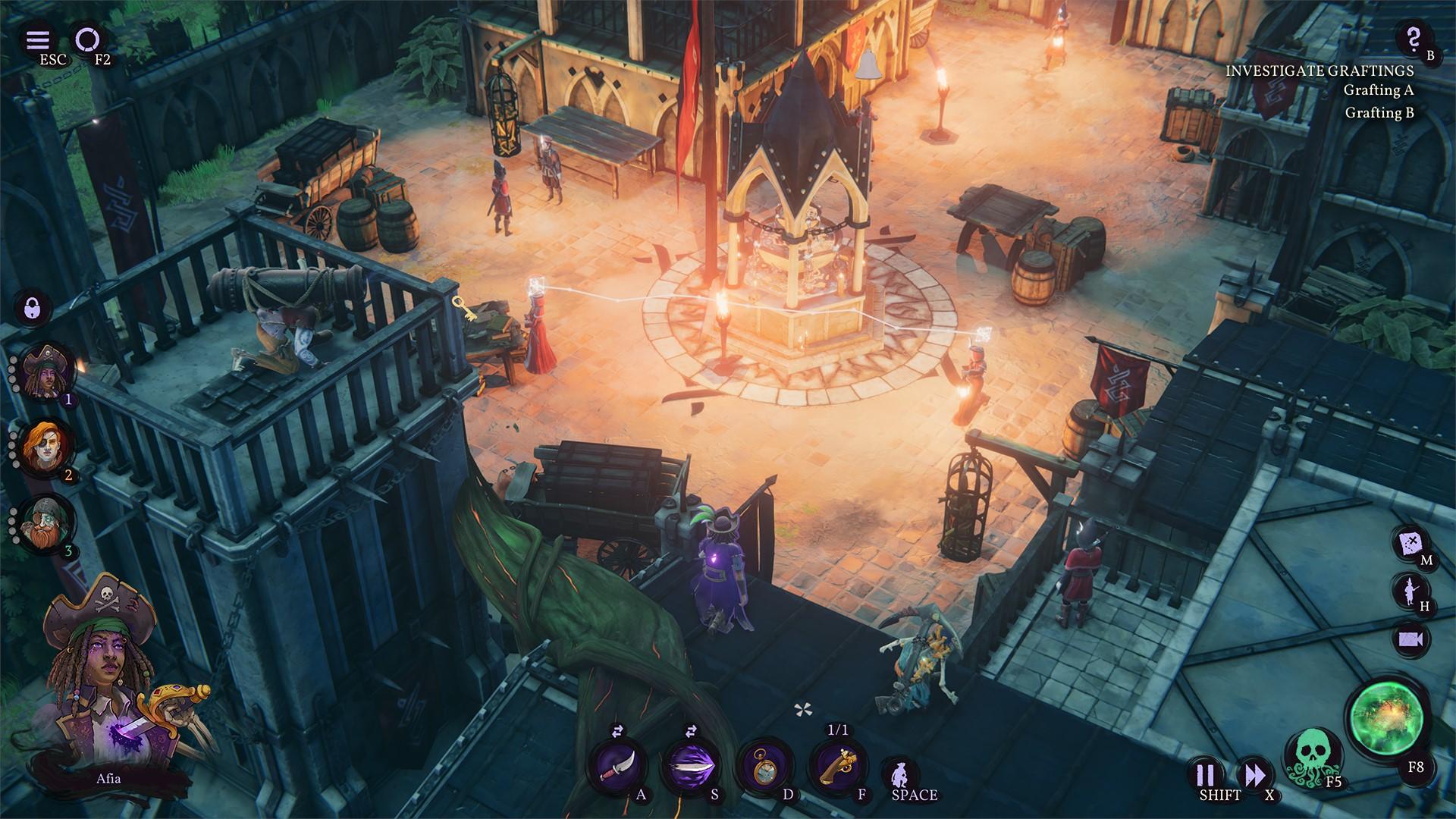 Harkening to the defining gameplay mechanics of the developer's past projects, Desperados III and Shadow Tactics: Blades of the Shogun, there's a visible step up in Shadow Gambit. There are more charming characters, supernatural magic intertwined with how enemy encounters play out, and more player freedom to rip through sprawling maps from head to toe.
Article continues below advertisement
Mimimi Games provided Distractify with a preview build with the whole first act of the game and five of the eight cursed crew members to play with through its first two islands and several missions. Here are our first impressions.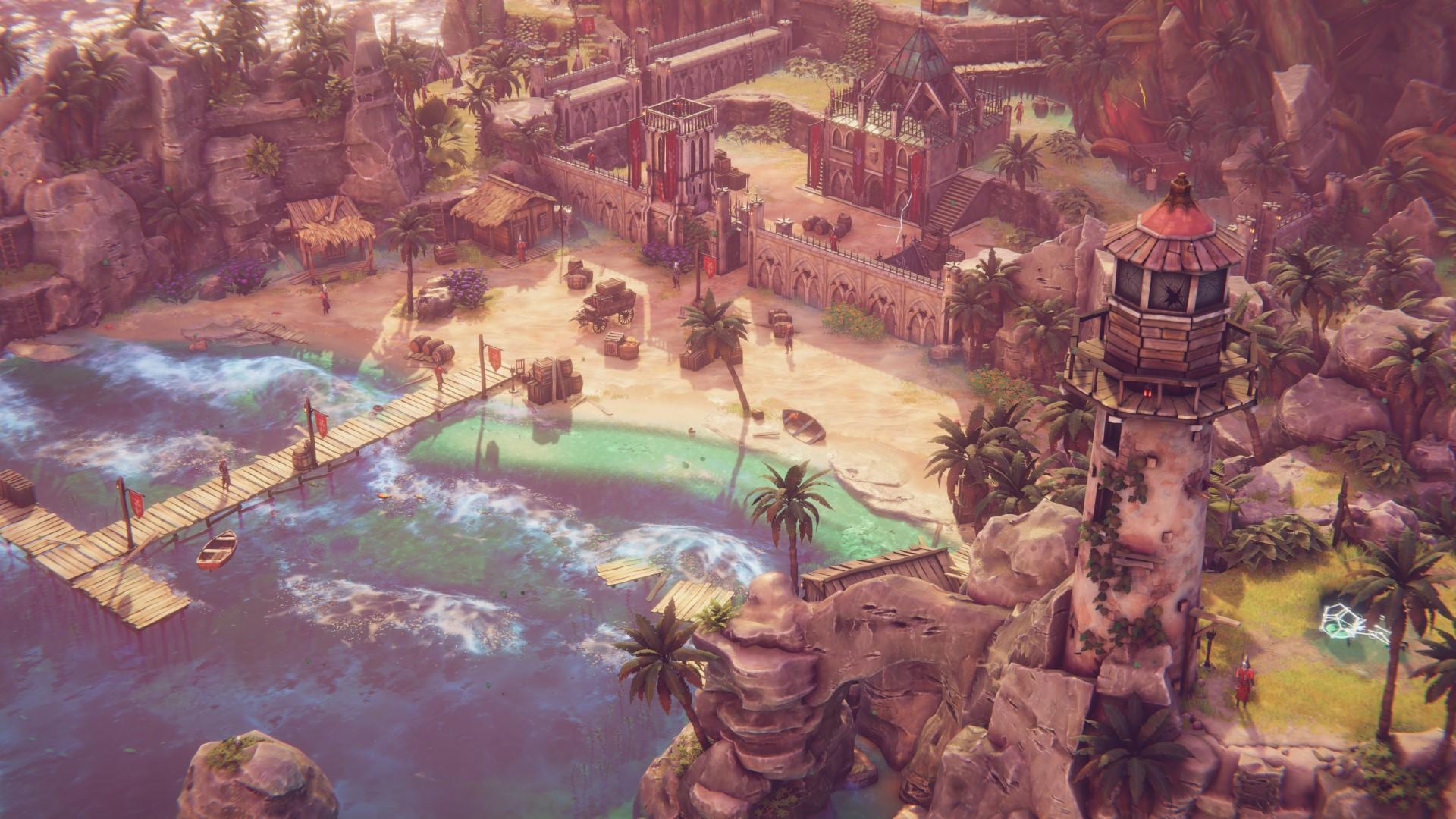 Article continues below advertisement
'Shadow Gambit' is a stealth strategy game featuring a cursed pirate crew hunting for the legendary Captain Mordechai's treasure.
Set during an alternate timeline of the Golden Age of Piracy, players will explore the Lost Caribbean in search of Captain Mordechai's coveted treasure. As Afia, a cursed Jamaican pirate with a sword in her chest, you will embark on this journey alongside a ghost ship called The Red Marley and seven of her accursed crewmates with strange powers.
At their heels is the Inquisition of the Burning Maiden army, who also hunt for Mordechai's treasure and have dealt a grievous blow to the crew when Afia turns up in the preview.
In an early mission, I controlled Afia's spacetime abilities to freeze an enemy and warp toward his buddy nearby to take him out, dragging the body into bushes before the other guard unfroze.
Article continues below advertisement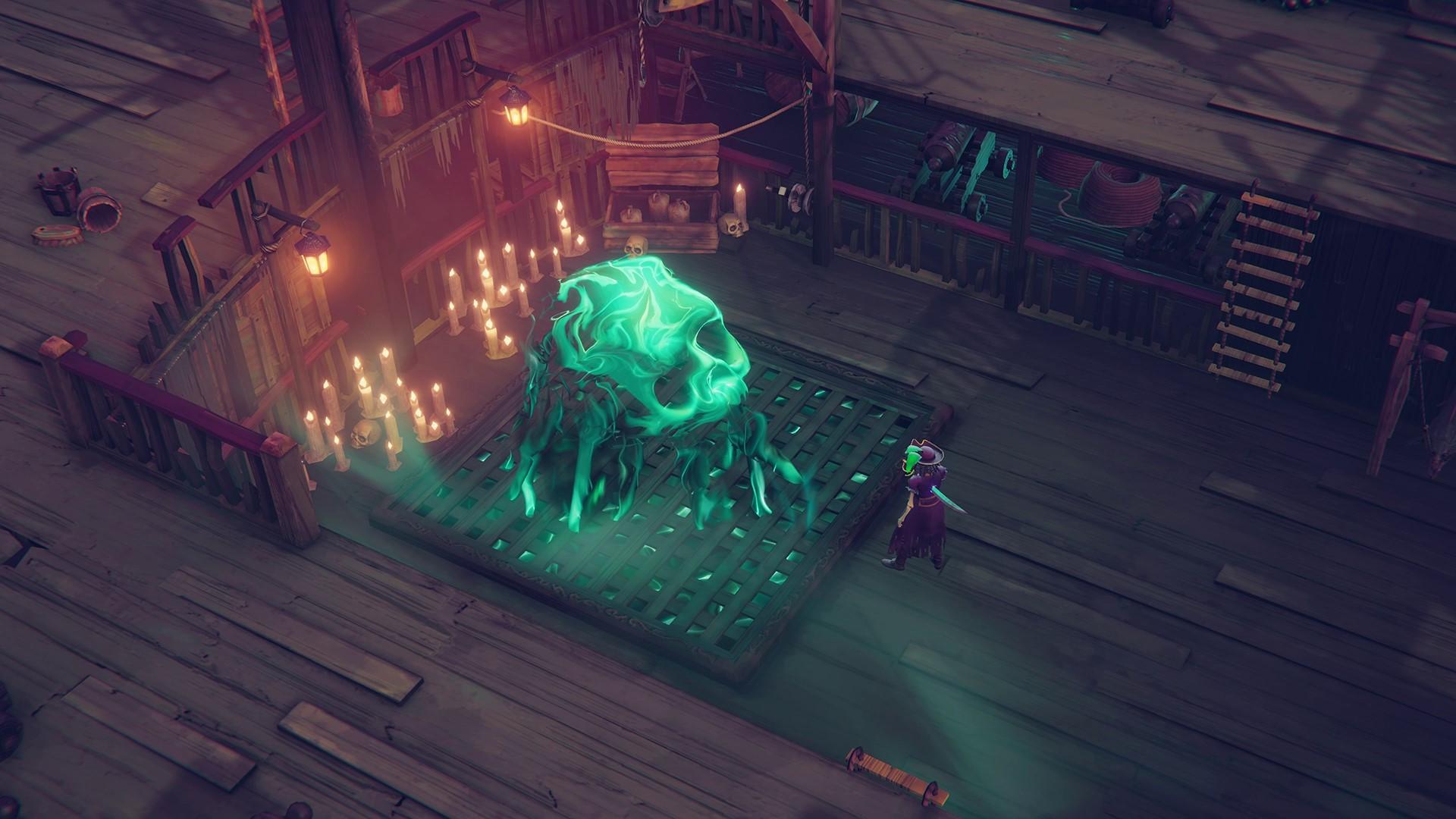 If I ever messed up, The Red Marley's time-bending powers were a crutch to rewind to a past quicksave and readjust my plan forward in a crowd of night-patrolling enemies.
That mission ends with Afia freeing The Red Marley from the Inquisition's control and reviving a crewmate onboard later with a Black Pearl. As a reward in main and side missions, these items are necessary to bring the rest of your crew to life after being defeated by the Inquisition.
Article continues below advertisement
Mimimi Games supplied us with enough Black Pearls to revive and mess around with four other crewmates, but the final game aims to pace when you get them so you can familiarize yourself with who you have first. And as you get more maties, the ceiling for tackling island heists expands.
Article continues below advertisement
Chart your path through maps and outfox enemies with supernatural powers.
The playable characters available in the preview were Afia, Suleidy, Toya, Pinkus, and Teresa. Each crewmate represented a specific archetype that allowed them to swim or climb ivy walls and offered a range of powers for maneuvering maps or debilitating foes.
For instance, Suleidy could spread magical dust to make enemies walk in the opposite direction, or you may use Toya to attract susceptible opponents with a wooden flute to his location and plant a katashiro to kill anyone who enters its reach. As easy as these abilities sound on paper, pulling them off without alerting guards is challenging.
Article continues below advertisement
By pressing Shadow Mode, a feature that stops time and lets you assign actions to each character, you can string combos that deal with packed-together mobs or coordinate how all characters move at once. This mechanic appeared in previous Mimimi titles and feels more vital than ever when formulating your next step.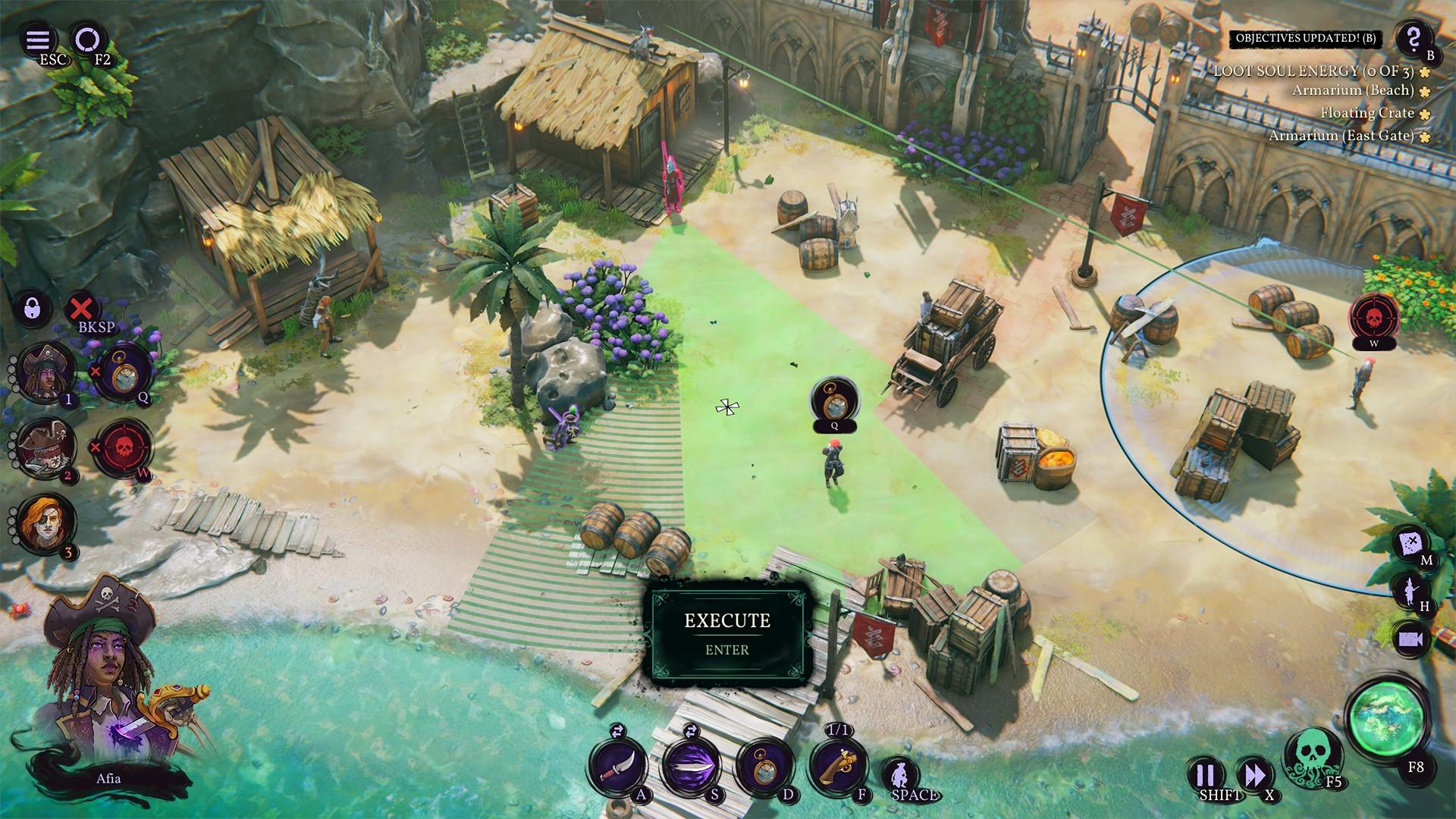 Article continues below advertisement
Players can only use three characters on the field, unlike five in past games, meaning there's less room for slip-ups, and coordination is critical. Plotting a way toward your objective starts with deciding how to scale a building or distract an enemy, and the characters individually deliver enough difference in how those ideas get realized.
Teresa can sharpshoot a guy atop a tower, clearing the way below for Pinkus to possess a guard and push deeper behind the army — Afia close by to zip in and kill. Trial and error is part of the gameplay's hook, yet it becomes an immensely satisfying loop when one of your plans goes as anticipated.
This sizeable chunk I played of Shadow Gambit was masterfully crafted, from intricate environmental details to its mindfulness about player creativity. The stealth strategy genre is one Mimimi Games is paving the way for, and I'd argue Shadow Gambit might be its best yet.
Shadow Gambit: The Cursed Crew will debut a demo from June 19 to 26 for Steam Next Fest.