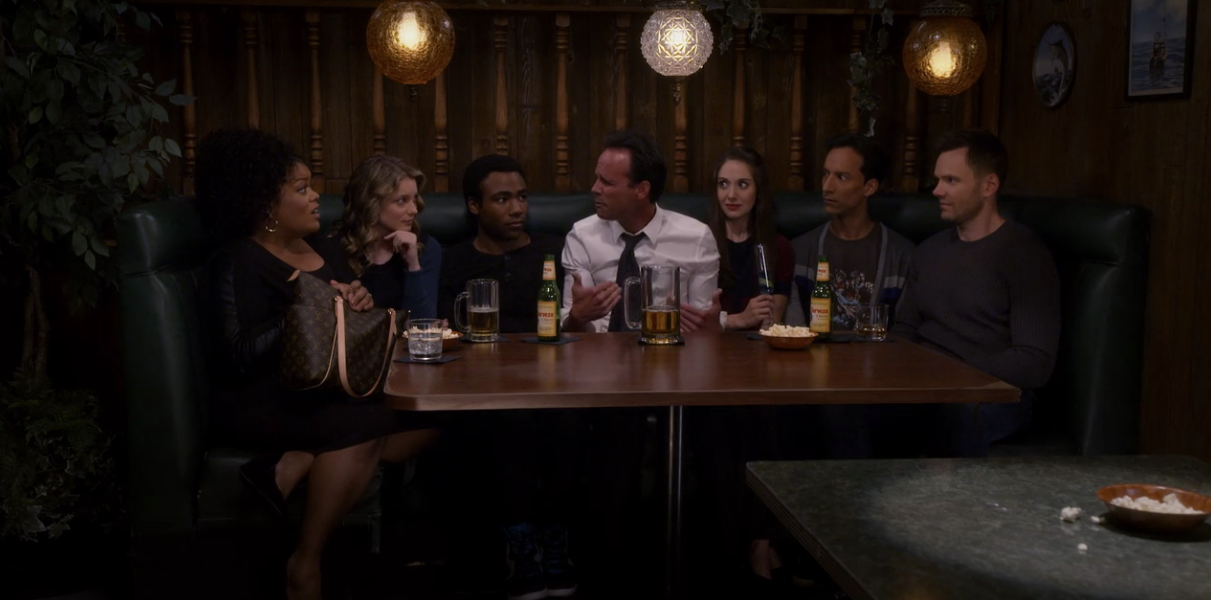 Was Pedro Pascal in 'Community'? Why Mr. Stone Missed the Table Read
If you caught the Community table read of the Season 5 episode "Cooperative Polygraphy", you might have a very important question in your mind: Was Pedro Pascal in Community? If you're a longtime fan of Community and The Mandalorian, you might be kicking yourself right now. How did you miss that he played Mr. Stone?!
Well, there's an easy answer to that. You didn't and he didn't!
Article continues below advertisement
Mr. Stone was originally played by Walton Goggins on 'Community'.
For the record, Pedro Pascal never appeared on Community. But Walton Goggins did. In the episode, which was a bottle episode of Mr. Stone reading Pierce Hawthorne's (Chevy Chase) will and having the study group go through a polygraph test to prove they didn't kill him, Walton plays the man helping them get to their deepest, darkest secrets.
Article continues below advertisement
Before Community, Walton was already a pretty well-known actor. He'd been on shows like Justified, Sons of Anarchy, and The Shield, as well as in movies including Lincoln, Django Unchained, and Straw Dogs. He already had quite a few fans who were eager to see his guest star role on Community.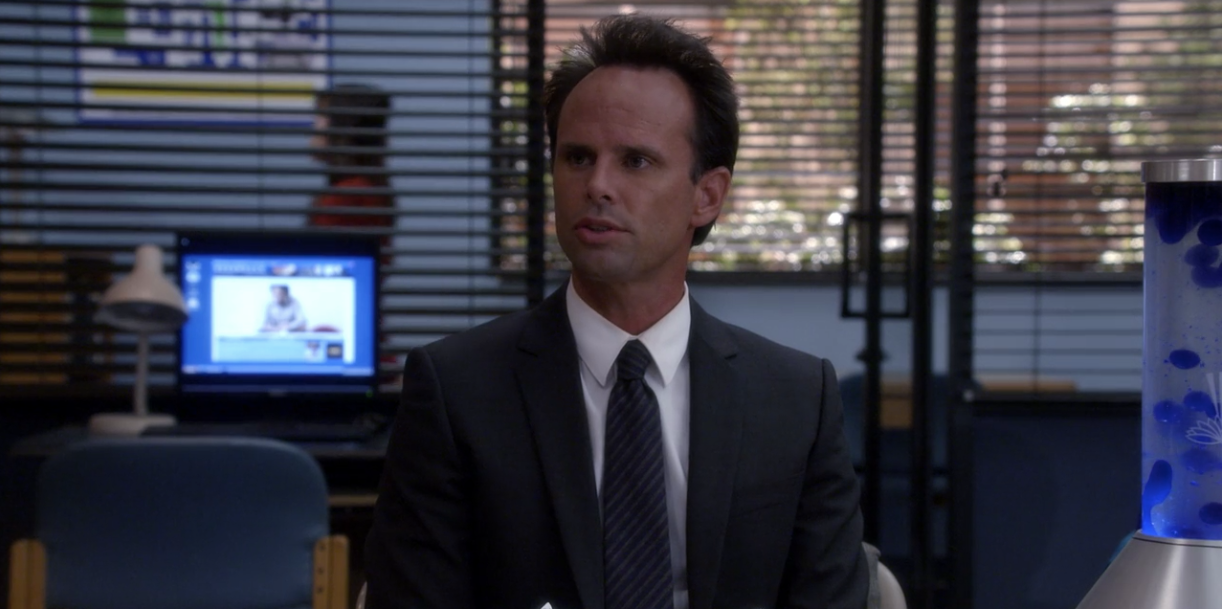 Article continues below advertisement
So, why did Pedro take over as Mr. Stone for the table read?
At the start of the table read, creator Dan Harmon introduces everyone who will be joining the read. When he gets to Pedro, he explains, "Because Walton Goggins regrettably could not be here, we have at least one of the Mandalorians here himself, Mr. Pedro Pascal." Following that though, there's no explanation why Walton was missing. So, what gives?
It's a little unnerving when celebrities disappear during this strange time of the current coronavirus pandemic because it's hard to not suddenly think, "Are they okay?"
Article continues below advertisement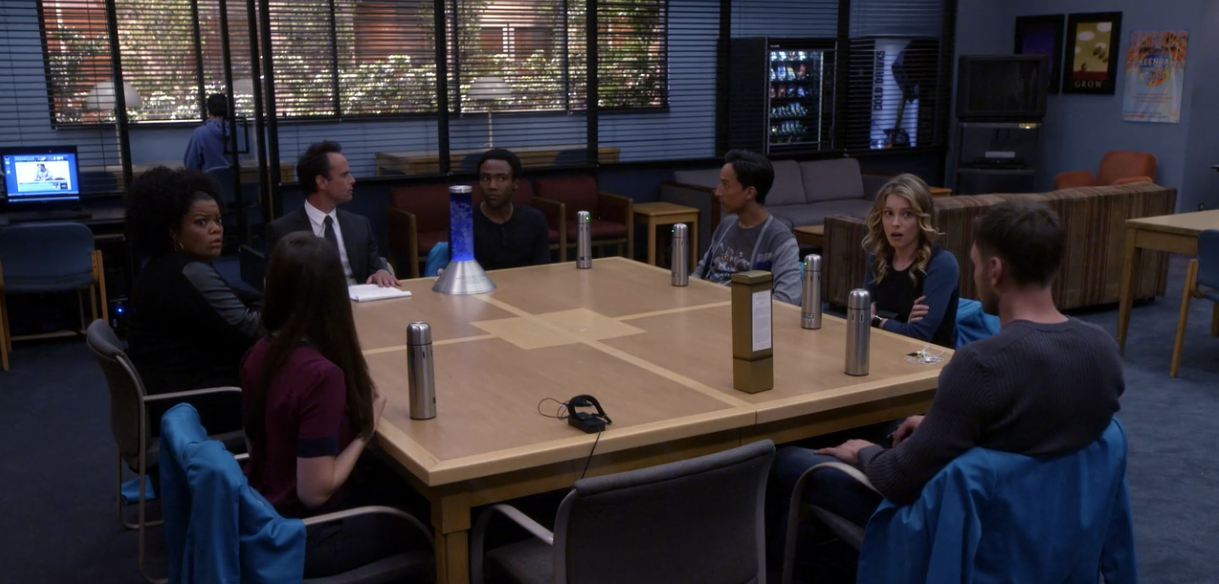 It seems that Walton is doing quite well and has been updating his fans on Instagram pretty regularly. As far as any drama with the Community team and creator, it doesn't seem like there's any that has ever been spoken about that could have led him to skip the event. As much as the Community crew joked about Donald Glover being too busy for the table read, it's possible that it was Walton who was the busiest and his work is kept him away.
Article continues below advertisement
Although shows cannot be in production right now, that doesn't mean that there isn't a lot of other work around shows that can (and currently have to) be done remotely. And Walton is definitely a busy and in-demand man right now.
Article continues below advertisement
His CBS show The Unicorn was just picked up for a second season. Walton stars as Wade, a widower who is struggling to raise his daughter alone while also navigating the dating world, where he suddenly realizes he's a hot commodity.
But The Unicorn isn't his only show being given Season 2. He also starred as Baby Billy Freeman in the John Goodman-led HBO hit, The Righteous Gemstones.
Article continues below advertisement
And that's not all. He's also currently working on the highly anticipated upcoming animated series, Invincible, based on the comic of the same name. If you want an idea of how big this title is, here's a few of the leads: Mark Hamill, Sandra Oh, Steven Yeun, Seth Rogen, and J.K. Simmons. And, seriously, these are just a few of the big names attached.
While we were sad not to see Walton reprise his Community role, we think he would have appreciated Pedro's performance, particularly his ability to talk about Pierce Hawthorne's sperm with class.