Alison Brie Hinted at a 'Community' Movie Years After Season 6 Ended
'Community' ended in 2015 after six seasons, and according to Alison Brie, there may be a 'Community' movie in the works. Details inside.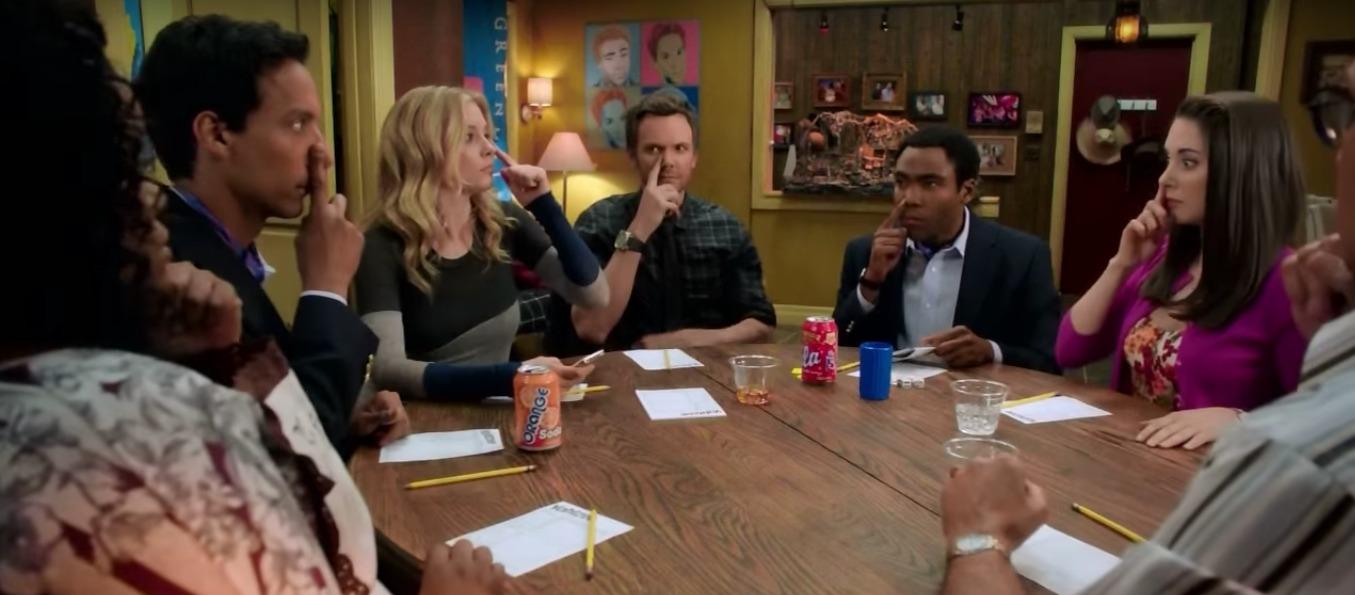 When Community ended in 2015, longtime fans mourned the loss of a handful of beloved characters and the journey they had gone on with them over the years. What lay ahead was a highly successful career for most of the core cast members and the chance to see them in other roles beyond the comedy. But it was still a rough time for fans who had so hoped that the "six seasons and a movie" mantra that had been marketed by the series would come to fruition.
Article continues below advertisement
Now, Alison Brie, who played Annie on Community, might have hinted at just that in a reddit AMA session when a fan asked if there is a movie on the horizon. Naturally, Community fans everywhere are wringing their hands to figure out just what she meant, because if a Community movie is coming, it would mean a seriously long-anticipated show reunion.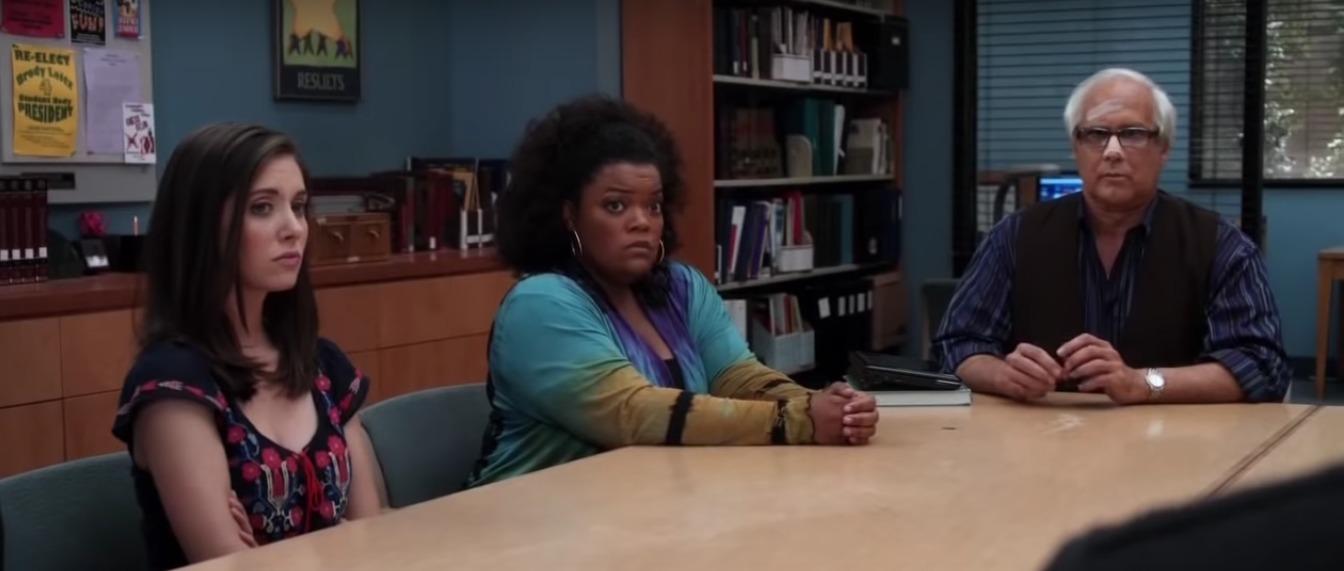 Article continues below advertisement
How did 'Community' end?
For most of its life on TV, Community was in danger of cancellation. So much so that fans weren't even certain there would be a Season 6 until Yahoo! Screen resurrected the series after it was canceled by NBC. So when the Season 6 finale aired, it was meant to feel like the end, even if the show's creators still didn't know at the time that Yahoo! Screen wouldn't be picking it up for a seventh season.
Community ended with the study group finally leaving Greendale after spending six years in community college, because apparently that's a thing. At least on TV it is and there wouldn't have been that many seasons had it not, so they get a pass. The series closed with the group speculating what a seventh year (and a seventh season, in a very meta way) would be like. They each share their visions, should they continue on with each other, and in the end, they essentially go their separate ways.
Article continues below advertisement
Will there be a 'Community' movie?
Before Season 6 even premiered, there was a mantra among fans that "six seasons and a movie" would totally happen for their beloved off-the-wall comedy. When Community didn't return after Season 6, however, and any plans for a TV movie fell flat, the hope slowly died until most fans realized that all they had left was the option to re-watch the series from the start in occasional marathons.
Article continues below advertisement
Alison Brie changed all that, however, when a fan asked about a Community movie in her reddit AMA session. She responded, "actually got an interesting call about it this week...stay tuned..." It re-lit the fire of hope for so many Community fans. In 2015, Alison told TVLine that she was "more hopeful about a movie than a seventh season." Since there wasn't a Season 7, a Community movie seems more likely.
Article continues below advertisement
Some of the stars might not be available to reprise their roles.
By the time Community ended in 2015, some of the core study group characters had left. Donald Glover, who played Troy, left part of the way through Season 5. And Yvette Nicole Brown, who played Shirley, also left. Chevy Chase's Pierce also left Greendale long before the series' end. While the show went on without them, fans may hope to see them all return, should there be a Community movie.
But with Donald's music career and hit show Atlanta on FX, that doesn't seem very likely. Chevy is also plenty busy with a few upcoming projects that might require his full attention. Yvette may be down to reprise her role, but it's still unclear if they could get all of the originals to come back, if only for cameos. The important thing, however, is that the Community movie is looking more possible than ever.