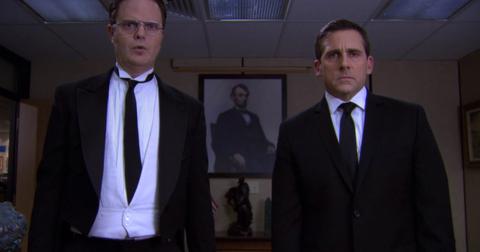 'The Office's 'Threat Level Midnight' Lets You Live Vicariously Through Michael Scarn
By Chrissy Bobic

Dec. 18 2019, Published 11:53 a.m. ET
There are some things that are just synonymous with The Office, like Scott's Tots, Schrute Farms, and Threat Level Midnight. The short film Michael put together with his co-workers was 10 years in the making within the universe of the show and now, The Office's Threat Level Midnight is now available to watch online.
Article continues below advertisement
You can watch the film in pieces during a Season 7 episode, but nothing beats being able to watch it all at once with no interruptions to revel in the glory that is Michael Scarn. Luckily, as you mourn the imminent loss of The Office on Netflix, you can still watch Threat Level Midnight to your heart's content.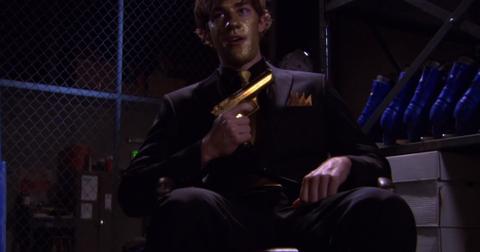 Article continues below advertisement