'The Office's 'Threat Level Midnight' Lets You Live Vicariously Through Michael Scarn
'The Office' just released 'Threat Level Midnight' as a standalone movie. Here's how to watch Michael Scarn and Goldenface right now.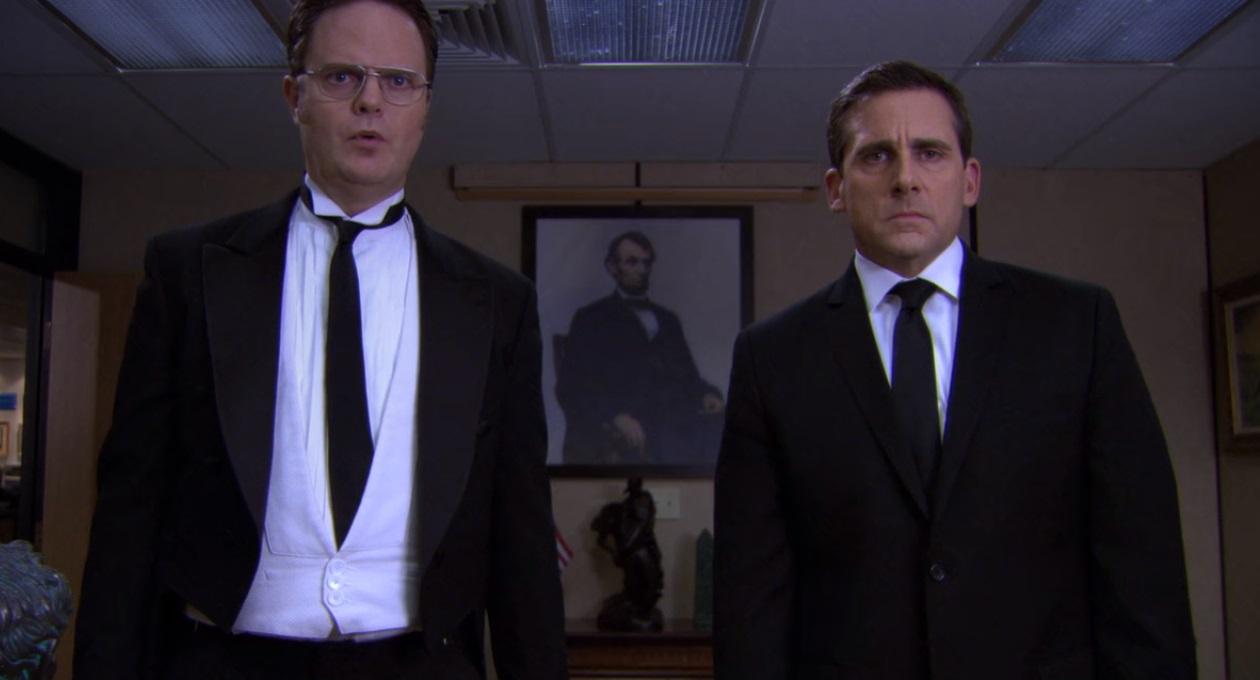 There are some things that are just synonymous with The Office, like Scott's Tots, Schrute Farms, and Threat Level Midnight. The short film Michael put together with his co-workers was 10 years in the making within the universe of the show and now, The Office's Threat Level Midnight is now available to watch online.
Article continues below advertisement
You can watch the film in pieces during a Season 7 episode, but nothing beats being able to watch it all at once with no interruptions to revel in the glory that is Michael Scarn. Luckily, as you mourn the imminent loss of The Office on Netflix, you can still watch Threat Level Midnight to your heart's content.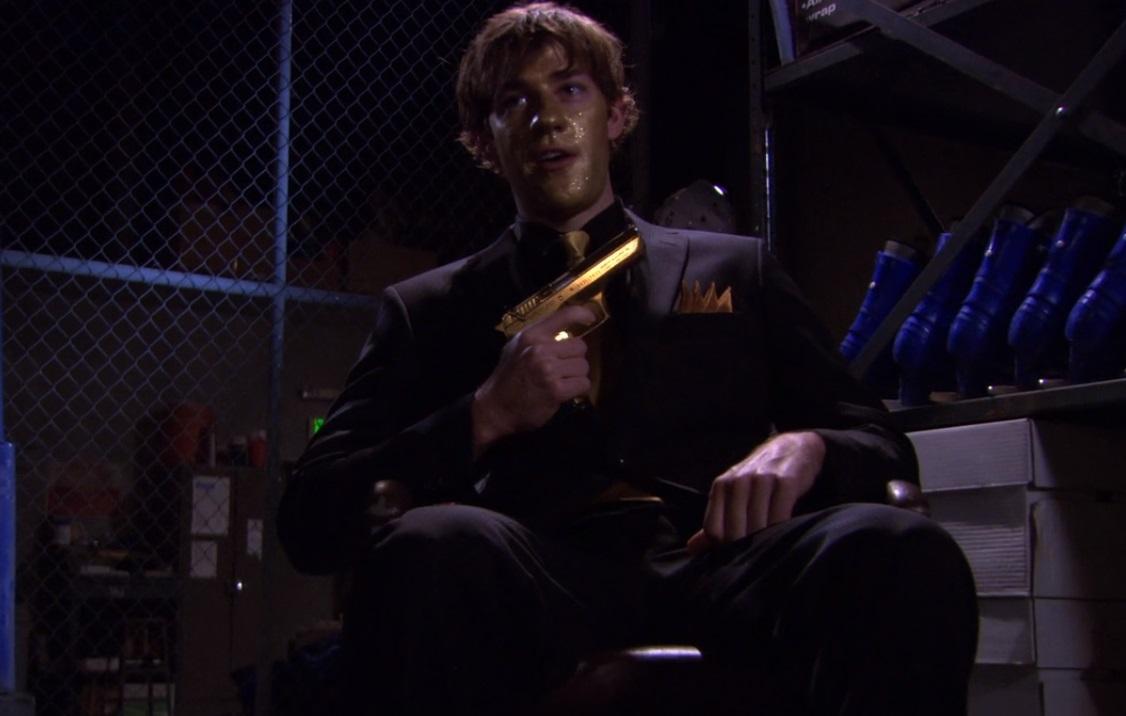 Article continues below advertisement
How to watch The Office's Threat Level Midnight:
If you don't want to watch the entire episode which features most, but not all, of the scenes in Threat Level Midnight, you can now watch it on YouTube. The official YouTube account for The Office recently posted the almost 25 minute short film as a standalone movie rather than a handful of scattered scenes which you will find on the show. There are also additional scenes which were added to fluff out the sometimes ridiculous crime drama.
What episode is Threat Level Midnight in?
If you ever watched Threat Level Midnight on The Office, then you probably know it's from Season 7 Episode 17, which was also one of Steve Carell's final episodes of the series overall. Michael and the rest of the office employees watch the final edited edition of the movie they had spent 10 years working on together and it is a testament to Michael's movie-making aspirations.
Article continues below advertisement
Michael wants to show off his creation to Holly, who is basically his soulmate. And although she doesn't really take it seriously, in the end, Michael and Holly get a little closer because of Threat Level Midnight. The movie follows Michael Scarn, a once retired detective who also lost his wife and must now save a group of ice arena employees from his nemesis, Goldenface. Holly definitely wasn't wrong in seeing the movie for what it is.
Article continues below advertisement
Billie Eilish's Threat Level Midnight tribute might have had a part in the release.
Regardless of whether or not you take Threat Level Midnight seriously, it is essentially a spy movie that is remembered fondly by the most loyal Office fans. Even Billie Eilish is a fan, and so dedicated that she sampled part of the original music from the short film in her song, "My Strange Addiction."
In the in-show movie, Scarn teaches a group of people how to do The Scarn, his own personal dance routine. Billie's song uses part of the dialogue related to the dance scene and it might have helped contribute to fans' need for the ability to watch Threat Level Midnight on its own outside of The Office.
Article continues below advertisement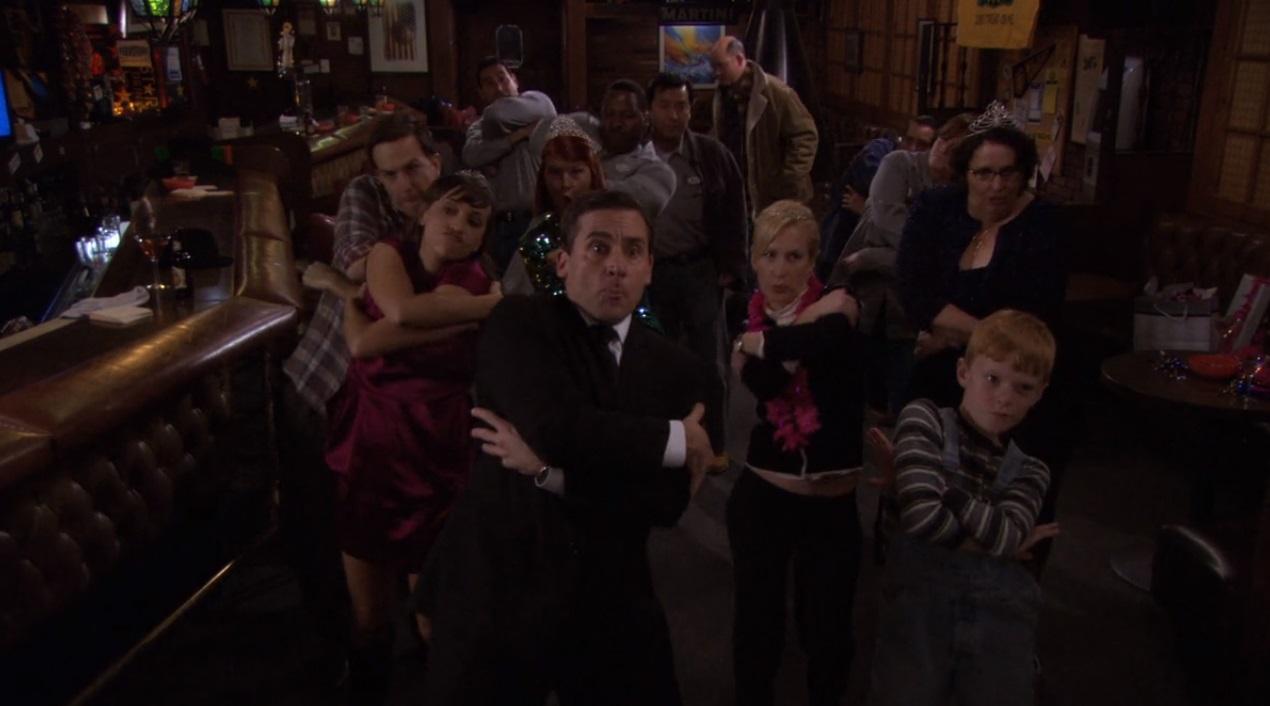 The Office will be leaving Netflix soon.
Another reason why Threat Level Midnight became available for streaming on its own could be because The Office is leaving Netflix. While it might be the go-to TV show for Netflix subscribers everywhere, The Office will officially be off the streaming platform in 2021. Until that happens, fans can continue binging the show ad nauseam, and now they can also watch Threat Level Midnight enough times to learn The Scarn themselves.