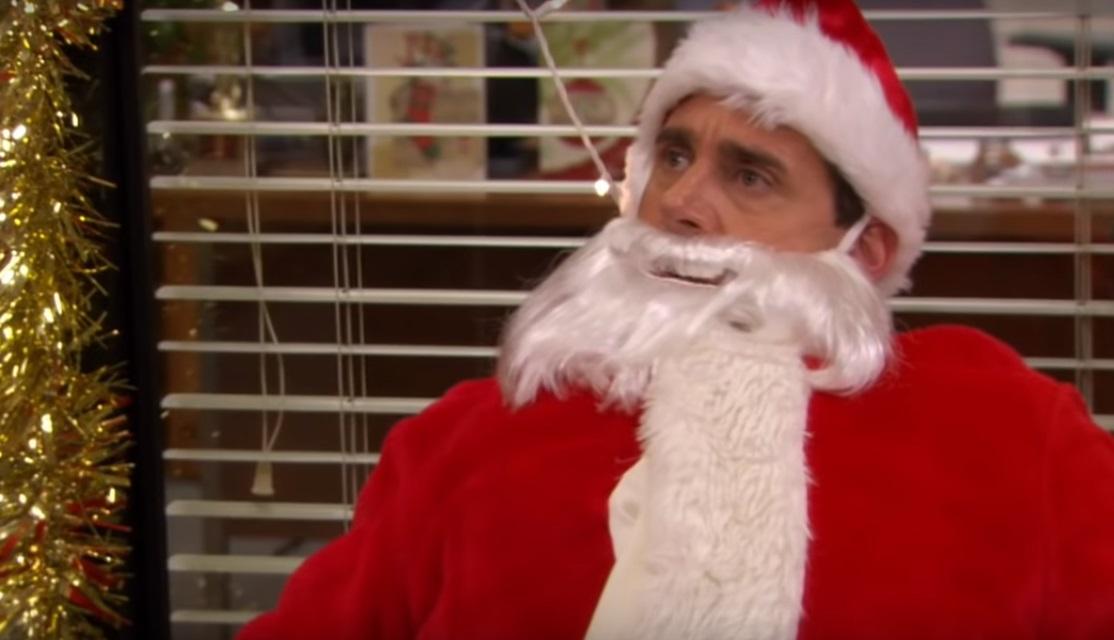 'The Office' Christmas Episodes Are Your Answer to the Perfect Holiday Marathon
Are you even a fan of The Office if you have never fired up Netflix and scanned the titles for 15 minutes, only to settle on yet another random Office episode? Probably not. Luckily, your favorite workplace comedy also has enough Christmas episodes to give you a reason to re-watch something from almost every season before Christmas is even here.
Article continues below advertisement
Ready to binge The Office Christmas episodes?
All of The Office Christmas episodes will totally have you longing for Dwight's weird family traditions or your own secret Santa gift exchange gone wrong. Even if you have already seen every episode a dozen times (which you probably have), 'tis the season to give in to your Office obsession in the spirit of the holiday.
These are all of The Office Christmas episodes you should probably stream right now.
Season 2 — "Christmas Party"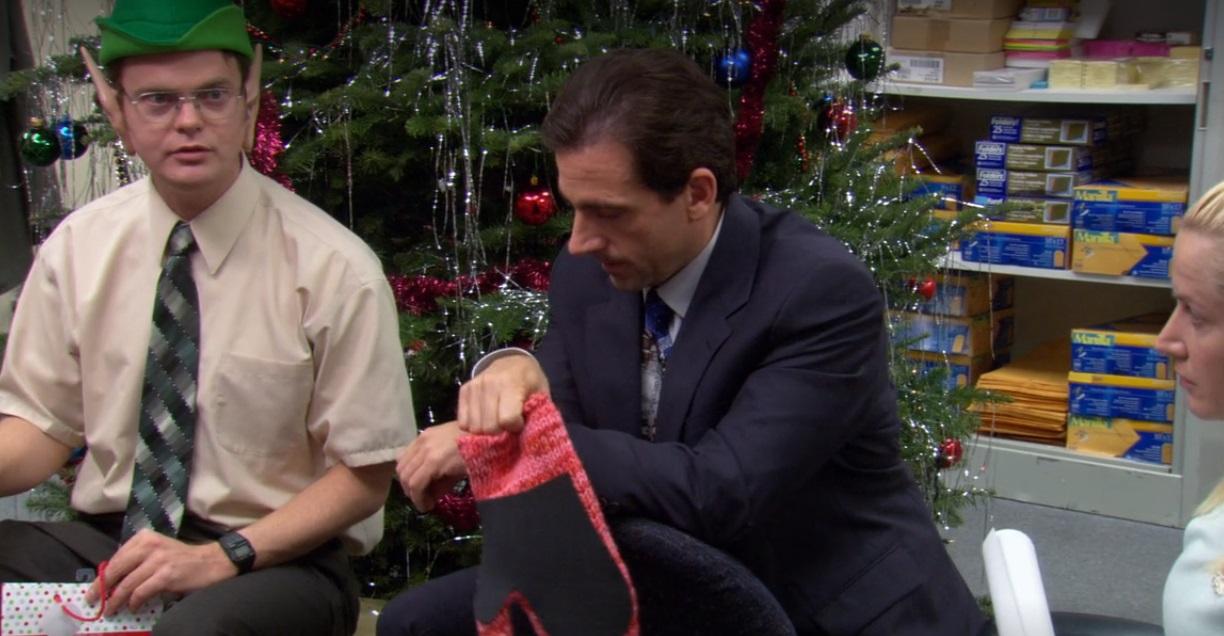 Even though the "Christmas Party" episode took place in Season 2, it was the first Christmas episode of The Office ever. It makes sense, though, since the first season was short and more of a mid-season replacement that the cast wasn't even sure would take off. In "Christmas Party," Michael's admiration of Ryan really shows when he buys him a $400 iPod that is totally bulky and dated now but, at the time, was a seriously over the top gift.
Instead of allowing the secret Santa part of the party to play out, however, Michael turns it into a gift swap, giving him all the attention he craves and almost making Pam miss out on the teapot of treasures Jim had originally gifted her with. It gives Jim and Pam fans one of those special moments you look forward to through each and every re-watch and really brings out everyone's best and worst character traits.
Article continues below advertisement
Season 3 — "Benihana Christmas"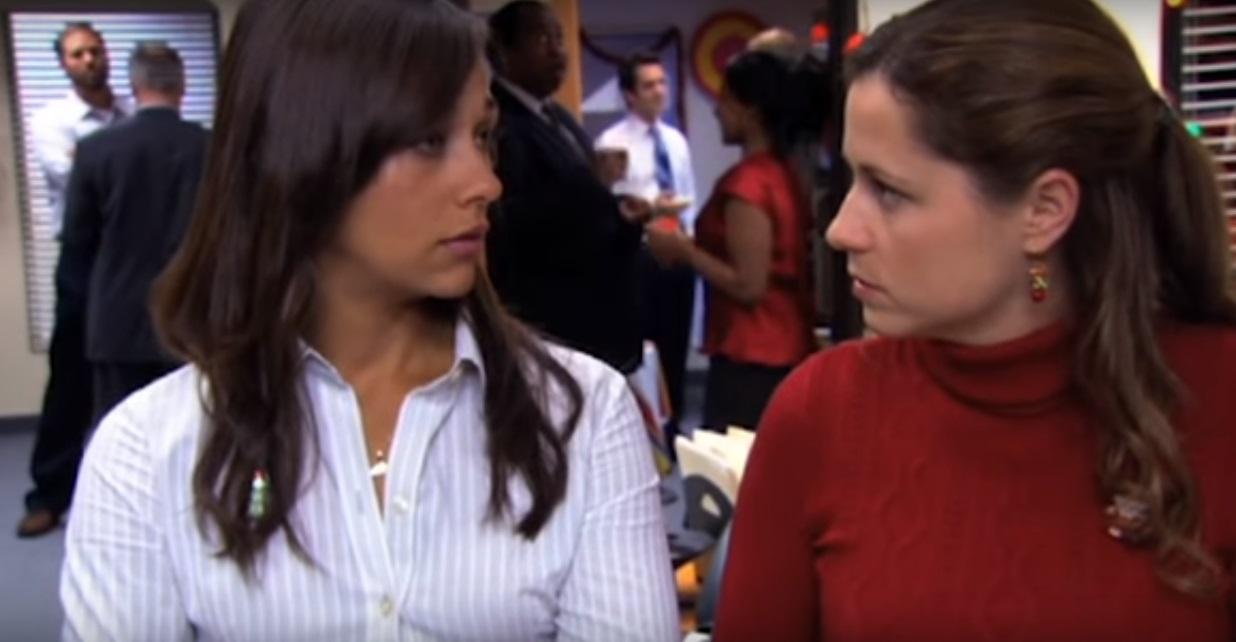 Pam takes it upon herself to be more welcoming to Karen, despite Karen dating her obvious soulmate, Jim. Together, they plan a party to rival Angela's and while Michael, Jim, Andy, and Dwight are out to lunch, they execute both competing parties. When Michael gets back to the office, he has a new temporary girlfriend in the form of a waitress from Benihana.
Article continues below advertisement
Because Michael is fresh off his breakup with Carol, he is extra sullen and attention seeking and while his new waitress girlfriend doesn't take him up on his offer to go to Sandals Jamaica for the week, Jan does. And this begins the Michael and Jan romantic saga.
Article continues below advertisement
Season 5 — "Moroccan Christmas"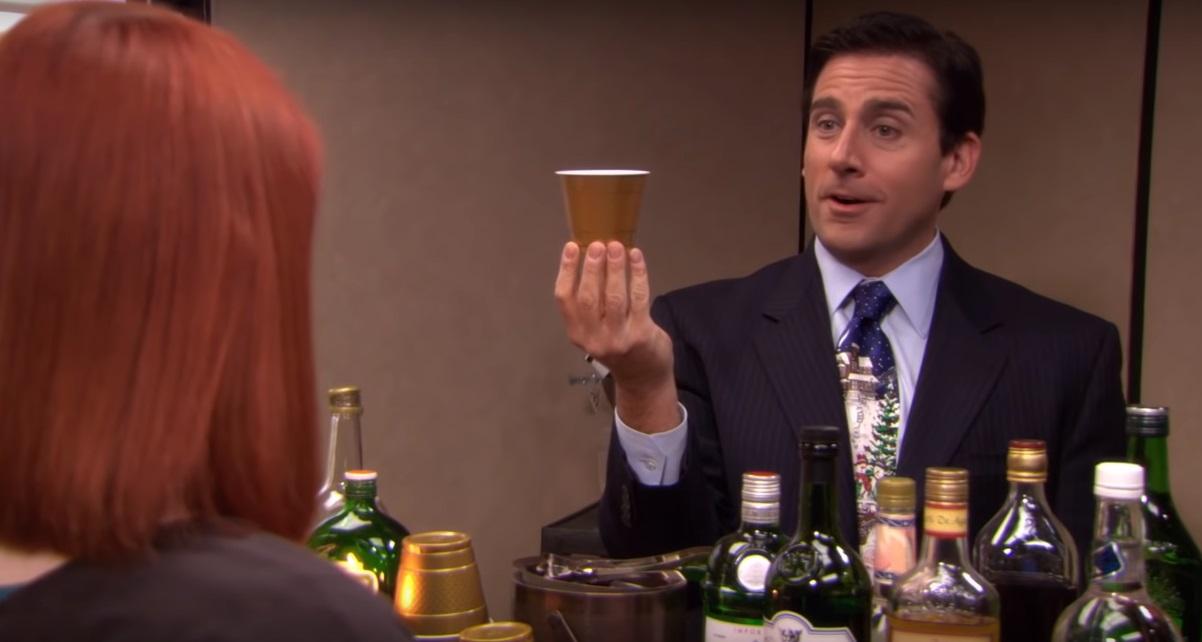 By Season 5, Jim and Pam are finally together and the excruciating chase is over. But thanks to literally all of the other characters on The Office, the Season 5 Christmas episode is still just as juicy. Phyllis is given the chance to finally throw her own version of the perfect office Christmas party now that she is holding Angela's affair with Dwight over her head.
Article continues below advertisement
Things take a dive, however, when Meredith accidentally lights her hair on fire after having one too many drinks and Michael holds a totally inappropriate intervention. At the end of the episode, Angela and Dwight's affair is still out in the open, which eventually leads to Dwight and Andy's epic duel over Angela.
Article continues below advertisement
Season 6 — "Secret Santa"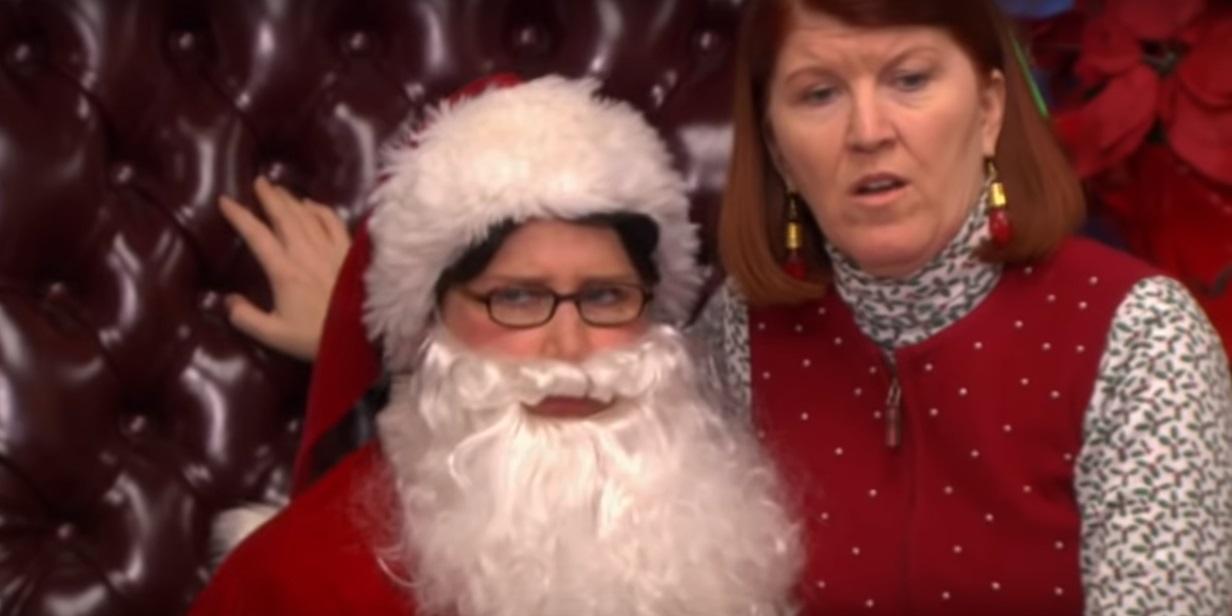 Apparently, no one in their office realized that secret Santa just doesn't work with this particular group of people. And when Michael reveals who Erin's secret Santa was while throwing one of his tantrums, the cat is out of the bag about how strongly Andy feels for her. In a way, it still works out for them.
Article continues below advertisement
Elsewhere in the episode, Michael finally gives up his interpretation of Santa and then Jesus (which, by the way, is so bad it's hilarious and vice versa somehow), and allows Phyllis to have at it as Santa herself. And it is revealed that Michael was Dwight's secret Santa and had actually gifted him with a totally Dwight appropriate gift, despite Michael being who he is.
Article continues below advertisement
Season 7 — "Classy Christmas"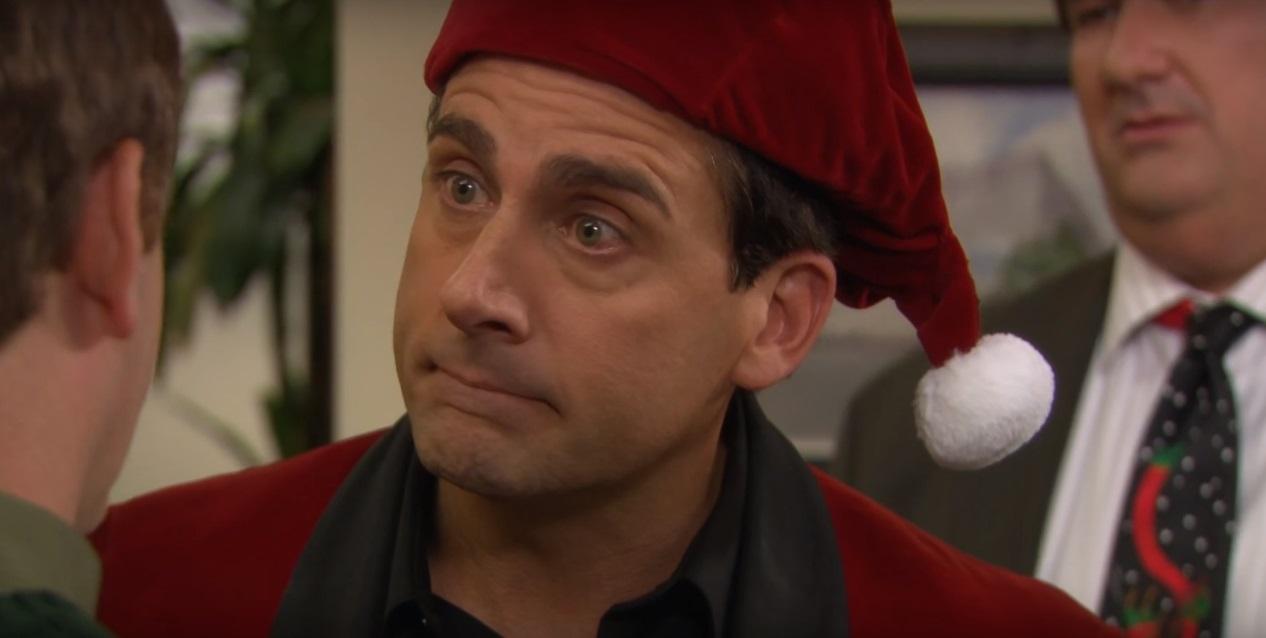 This extended Office Christmas episode was also Steve Carell's last Christmas episode of the series overall. When Michael gets word that Holly is returning to the office to replace Toby while he is away on jury duty, he makes it his mission to throw the classiest party his co-workers have ever seen. This is complete with hiring a "classy" but affordable cello player, as opposed to any other instrument that would have sounded great on its own.
Article continues below advertisement
Michael's expectations aren't met when Holly's boyfriend makes an appearance, but by the end of the episode, it's clear that she still has feelings for Michael too. And from here, it's only a matter of time before Michael and Holly are finally back together.
Article continues below advertisement
Season 8 — "Christmas Wishes"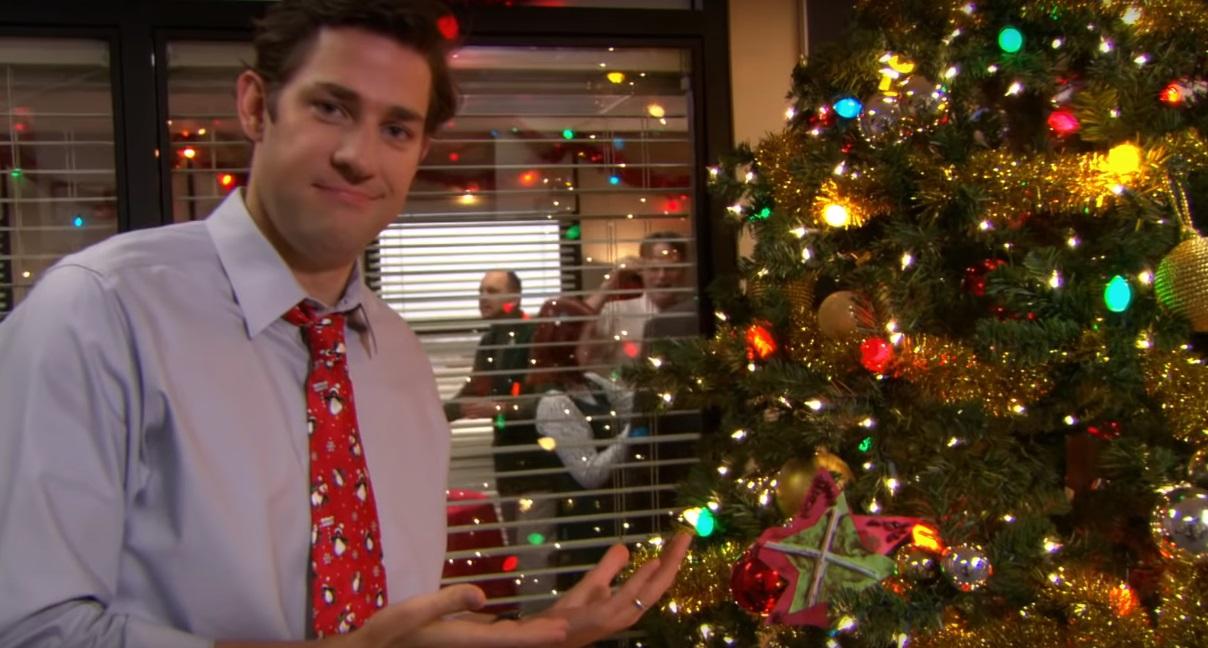 As the new manager, Andy plays Santa at the Season 8 Christmas party and tries to grant each of his employees one Christmas wish. And although Erin's drunken wish is for Andy's girlfriend to be dead, Andy still seems interested in Erin at the end of the episode when Robert California almost hooks up with her.
Article continues below advertisement
The highlight of the episode, however, is Jim and Dwight's pranking, which reaches new heights. Things get more intense than ever and they have a prank war of sorts after Andy says that whoever isn't on their best behavior and is caught pulling a prank will have to give their Christmas bonus to the other.
Article continues below advertisement
Season 9 — "Dwight Christmas"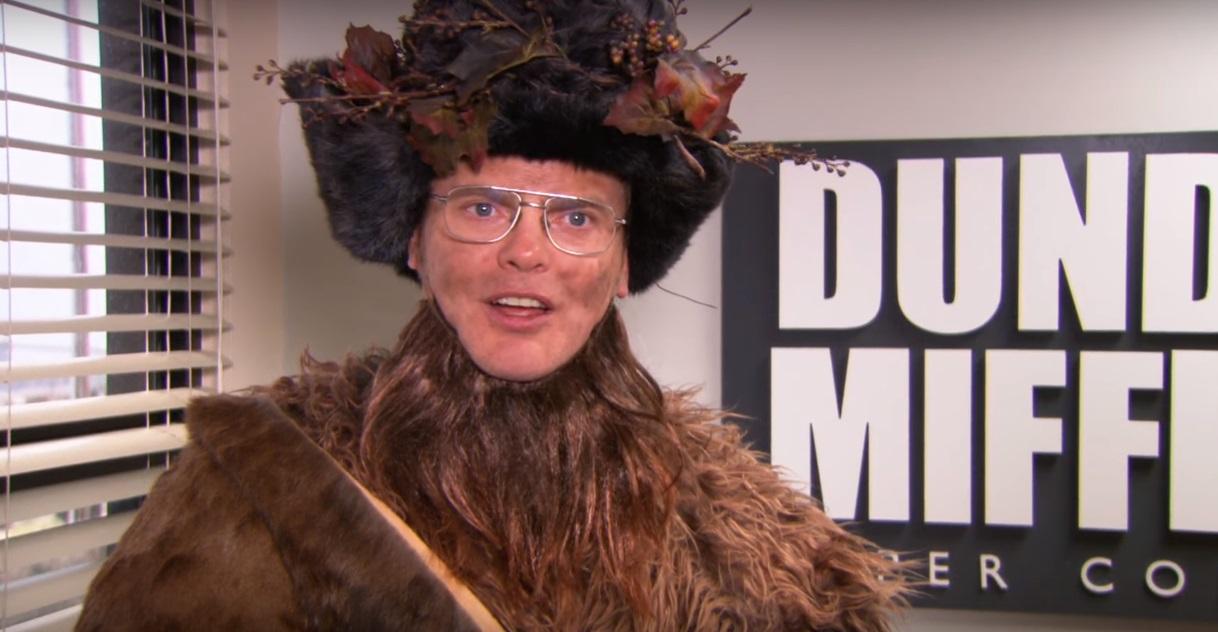 The final Christmas episode of The Office is one of the best. Dwight is given full control over how they celebrate and he introduces a handful of off the wall Schrute family traditions. When Jim has to leave early to start his new job in Philadelphia, though, both Dwight and Pam are openly disappointed and the party essentially ends. When Jim pops back in, the party is back on and there is an adorable moment between Dwight and Jim that shows how close they really are, despite years of pranking.
Article continues below advertisement
The great thing about The Office is that it doesn't even have to be the holiday season to watch all of The Office Christmas episodes. But when you're tired of your third round of wholesome holiday movies, it doesn't hurt to watch one or all of these.