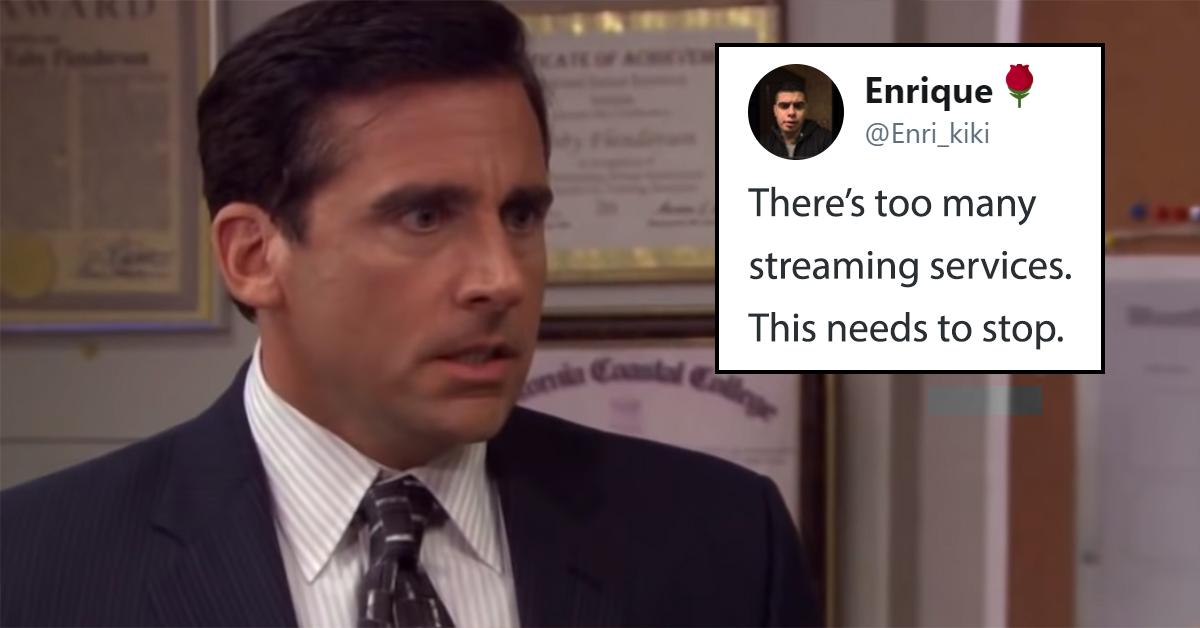 'The Office' Is Being Pulled From Netflix and Fans Aren't Happy
All good things must come to an end, and that includes Dunder Mifflin and associates. Netflix announced on Tuesday that NBC had outbid them for streaming rights to The Office so that NBC can put the show on their ad-supported streaming service which will be released in 2020.
Article continues below advertisement
"We're sad that NBC has decided to take The Office back for its own streaming platform," NBC wrote on Twitter. There was some good news, however, with Netflix writing that "members can binge watch the show to their hearts' content ad-free on Netflix until January 2021."
NBC's streaming service will be free for traditional pay-TV subscribers and about $10 per month for cord cutters, but the platform will also have ads.
Unsurprisingly, The Office fans aren't exactly happy. The hit comedy was the most-watched Netflix show in 2018, according to data analytics firm Jumpshot. According to CNBC the deal will be exclusive for five years and cost NBC $100 million a year, so the show probably won't make a return to Netflix any time soon. The Office was produced by Universal Television, a different division of NBCUniversal.
Article continues below advertisement
And obviously the best way that fans of The Office had to air their grievances was through GIFs from The Office.
Article continues below advertisement
Fans were clearly upset by the decision, though NBC was clearly happy with their win.
"'The Office' has become a staple of pop-culture and is a rare gem whose relevance continues to grow at a time when fans have more entertainment choices than ever before," said Bonnie Hammer, Chairman of NBCUniversal Direct-to-Consumer and Digital Enterprises in a release. "We can't wait to welcome the gang from Dunder Mifflin to NBCUniversal's new streaming service."
Article continues below advertisement
But that statement didn't do much to help fans, who are bound to binge the series one last time while they have the chance.
Article continues below advertisement
NBC and other media companies, including WarnerMedia and Disney, have all announced their own streaming services to compete with the likes of Amazon and Netflix. Unfortunately for consumers, that could mean that shows and movies are increasingly limited to their parent company's streaming service. WarnerMedia is already planning on adding Friends to their service, which is currently on Netflix.
One Twitter user suggested that the move could eventually encourage more users to turn to content piracy.
Article continues below advertisement
Whether or not that ends up being the case, it doesn't seem to be helping fans of The Office get through this painful moment in their lives.
Article continues below advertisement
Article continues below advertisement
While The Office is leaving Netflix in January 2021, fans can still binge watch the series until December 2020. So make sure to stock up on snacks.