Popeyes Employee Ms. Cynthia Doesn't Just Take Customers' Orders — She Sings for Them
Cynthia Carter, who works at Popeyes in Kenner, Louisiana, has gone viral for her sweet and harmony-filled interactions with customers.
Think of all the times you've ordered fast food from the drive-thru in your life. Although you may have received quality customer service and your food sans mishaps, most visits probably didn't stick in your mind for too long.
That's only because you've never encountered Popeyes employee Cynthia Carter, who doesn't just want to get your order correct and delivered to you in record timing, but she also wants you to leave with a big smile on your face.
Article continues below advertisement
Ms. Cynthia, as she goes by, has been putting a smile on customers' faces for over three decades. She's been featured on The Meredith Vieira Show for her unbridled charisma and dedication to delivering each and every customer a unique and welcoming ordering experience.
So, what makes Ms. Cynthia stand out amongst most food service employees? Keep scrolling to see.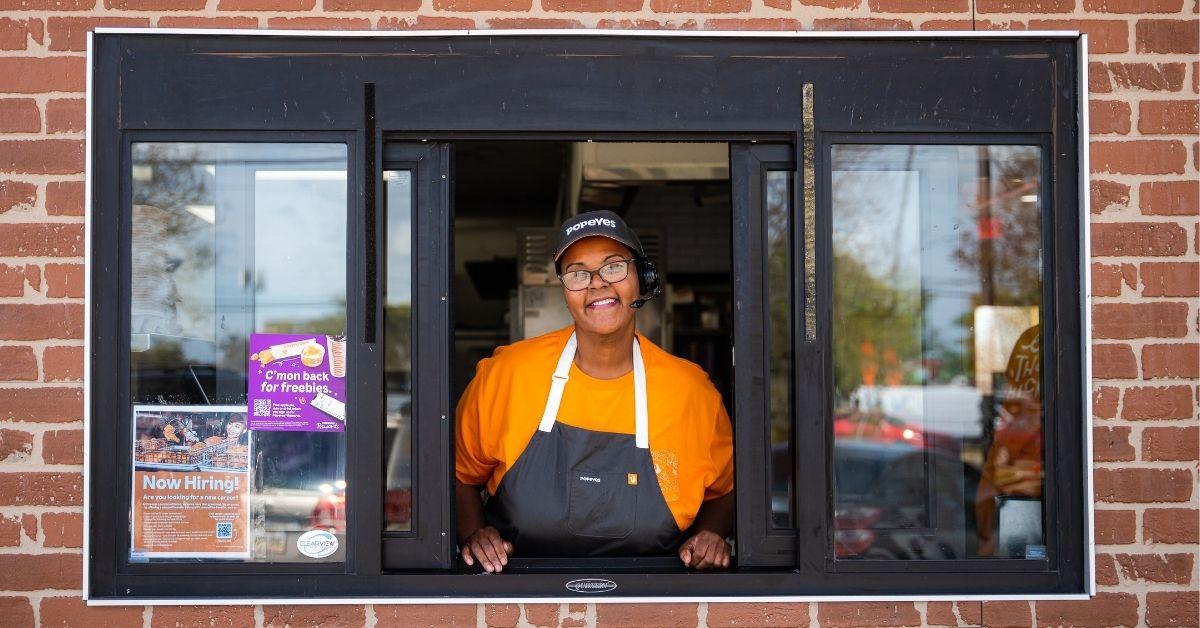 Article continues below advertisement
Who is Cynthia Carter?
Cynthia Carter is an employee at a Popeyes drive-thru in Kenner, La. She has worked at the establishment for over 34 years, according to a video provided to Distractify via Popeyes (see below). She has become a hit amongst customers for her exceptional one-of-a-kind customer service.
Order some fried chicken and biscuits while Ms. Cynthia is clocked in, and be prepared to feel taken care of. As customers order, she greets them with catchy tunes, phrases, and questions in song form. Think: Getting asked "spicy or miiiiild" in a high-pitched melody, or being told to "come on 'round, honey dumplin'" when your food is ready.
If you're lucky, she might just sing the entire Popeyes menu to you.
Article continues below advertisement
Ms. Cynthia goes above and beyond at work because she wants to instill southern roots and hospitality into literally every customer interaction. "Somebody's gotta make somebody smile every day! That's my motto," she said in the video above.
Article continues below advertisement
Most recently, a customer named Aundra Woodfin shared a now-viral video to Facebook that shows her ordering food at Popeyes while Ms. Cynthia was working. "Whomever this lady is at this Popeyes on Loyola (in Kenner) ... Thank you!" the caption read.
Article continues below advertisement
And by no means is this just an act Ms. Cynthia entertains every once in a while. This is genuinely who she is: a hardworking woman who leads with kindness and has a great sense of humor.
Her unique form of service has been previously documented all across the Internet, including TikTok videos and YouTube videos dating back to as early as 2008.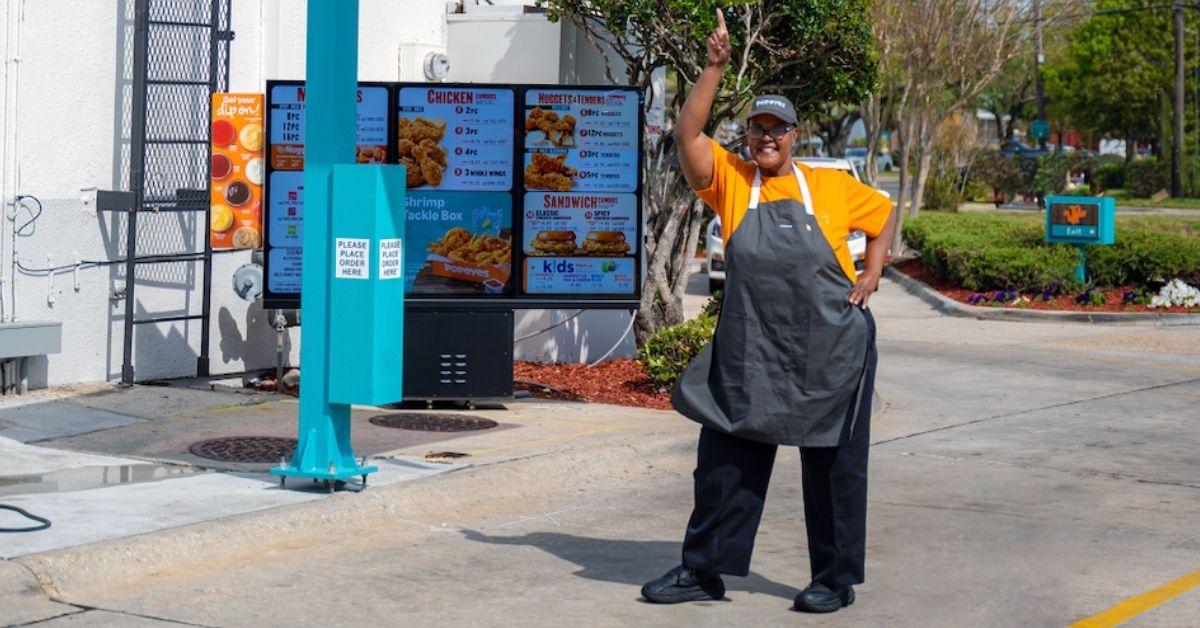 Article continues below advertisement
Bottom line: Whether visiting her in person or watching her online, Ms. Cynthia strives to spread joy to everyone she encounters. She infuses joy, song, love, and positivity with every order and for every customer. And while so many employees are fixating on the negative parts of their job (re: the Great Resignation), Ms. Cynthia only looks for the positive. "Take pride in what you do," she said when asked what advice she would give the younger generation.
Ms. Cynthia works at the Popeyes located at 3016 Loyola Dr. in Kenner, La.