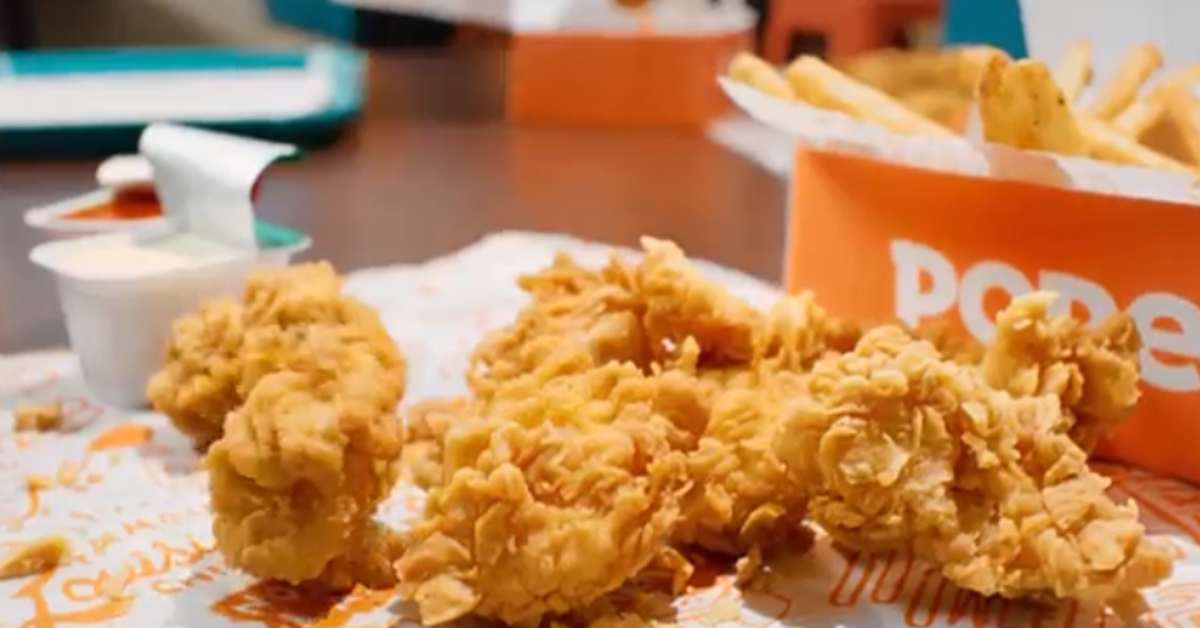 Will Popeyes' Chicken Nuggets Recapture the Insanity Behind Its Sandwich?
Everyone has their fast-food go-to items that they rely on for something delicious to eat while they're on the go. In recent years, however, it seems like every single eating establishment has pushed its "new and improved" chicken sandwich. And while you can get a pretty darn good one at a ton of popular fast-food spots, not many were obsessed over as much as Popeyes'. And it looks like the chicken chain is piggybacking off of that success with its new line of chicken nuggets. But how do you get them?
Article continues below advertisement
How to get Popeyes chicken nuggets.
The official release date of the nugs is July 27, 20201 (at all Popeyes locations), but there are a few test markets right now that have featured the new menu item. Well, they're technically not "new new" — the restaurant first debuted the nuggets in 2012, but it appears that the "reboot" of Popeyes' nuggets are prepared differently.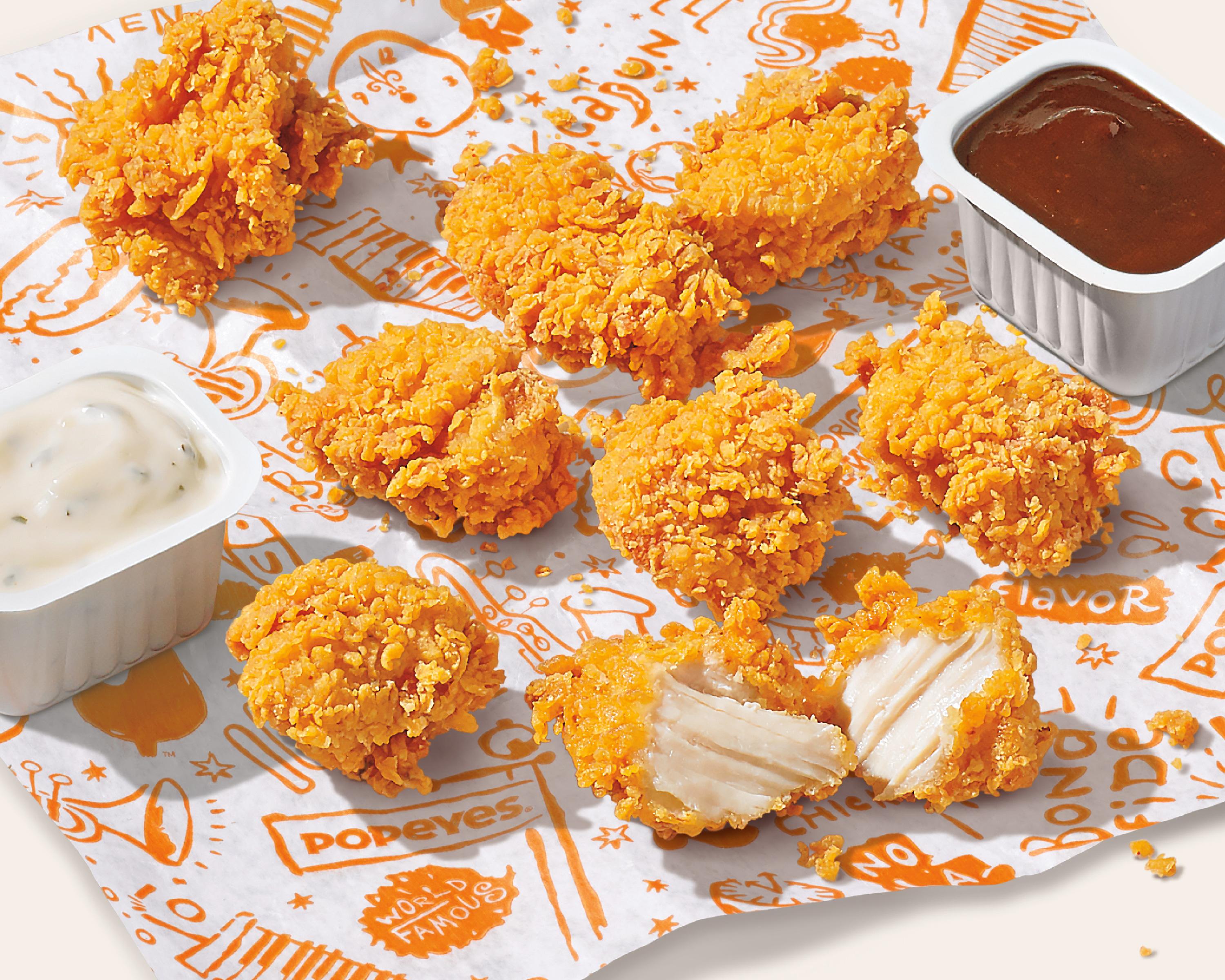 Article continues below advertisement
They basically look like shrunken-down versions of the chicken sandwich. The retailer says that the "nuggets took the quality and flavors of our famous Chicken Sandwich and made it into mouth-poppable pieces. Popeyes looks to reset guests' standards with these Chicken Nuggets, as they are freshly prepared beginning to end in restaurant every day — seasoned to perfection, hand-battered and breaded in buttermilk, and fried up to deliver a classically flavorful crispy and juicy bite with every piece."
Article continues below advertisement
The nuggets are being offered in 8-, 12-, 24-, 36-, or 48-piece packs and cost anywhere from $3.69 to $19.99. Popeyes also still offers its "popcorn chicken" menu option, but now the fast-food chicken chain is offering a similar menu experience to Chick-fil-A. A press release also mentioned that the nuggets would be paired with classic Popeyes sauces: Buttermilk Ranch, Mardi Gras Mustard, Blackened Ranch, Bayou Buffalo, BoldBQ, and Sweet Heat.
Popeyes has also been debuting new store designs.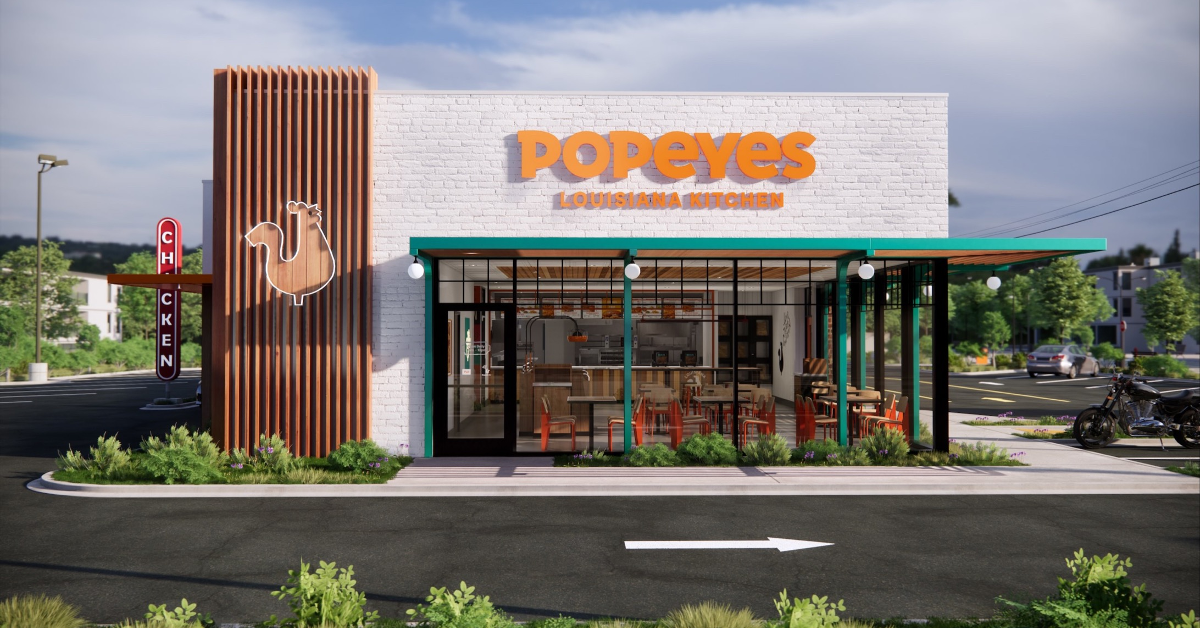 Article continues below advertisement
Insider already reported last year that Popeyes introduced a revamped logo along with entirely new restaurant designs. Assets from the fast-food chain have revealed some other designs with a more "open" concept that leans into Instagram-trendy-local-spot territory, so expect new locations to be sporting the updated aesthetic along with some well-frequented spots in key markets.
Article continues below advertisement
There are some select markets over the United States that have Popeyes nuggets. If your Popeyes of choice isn't carrying them, then you're going to have to either wait until July 27, 2021, to try them out or you'll have to do some legwork and find spots that are selling them before that date.
Article continues below advertisement
Delish reports that folks have been able to find Popeyes nuggets at locations in Ohio, Arkansas, Connecticut, and Texas, but there are probably many others that decided to start selling them early.
Regardless of whether or not you can eat them now, Popeyes is planning the wide-scale nuggets rollout on July 27, 2021. Are you excited to try them out? Or are you more of a Jollibee chicken sandwich ride-or-die?