Popeyes' Beignets Are on the Menu for a Short Time, So Get Them While They're Hot
Popeyes is rolling out beignets for a limited time and since they won't be here for long, people will need to know how to get them ASAP.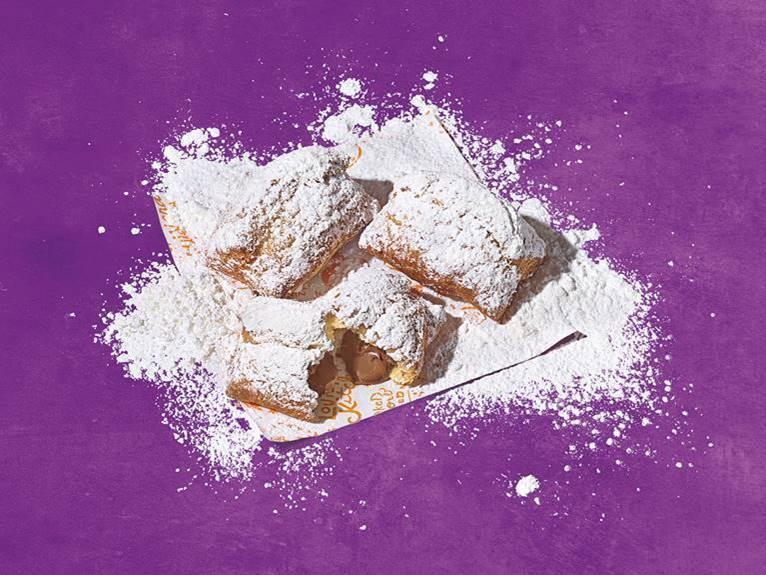 The only thing better than ordering dinner in is also ordering dessert in. And if you already love Popeyes, then you'll probably want to add Popeyes' beignets to your next takeout order. That's right — for a limited time only, Popeyes is adding chocolate beignets to its menu and if you're lucky enough to have a Popeyes within a reasonable distance from your house, you can order them along with your chicken sandwich and Cajun fries.
Article continues below advertisement
Beignets in general are deep-fried pieces of dough sprinkled generously with powdered sugar. And, spoiler alert, you won't be able to eat just one. It's honestly a wonder why it took Popeyes so long to add the traditional New Orleans dessert to its menu, but be warned that it's a limited menu item, so get them while they're hot — literally.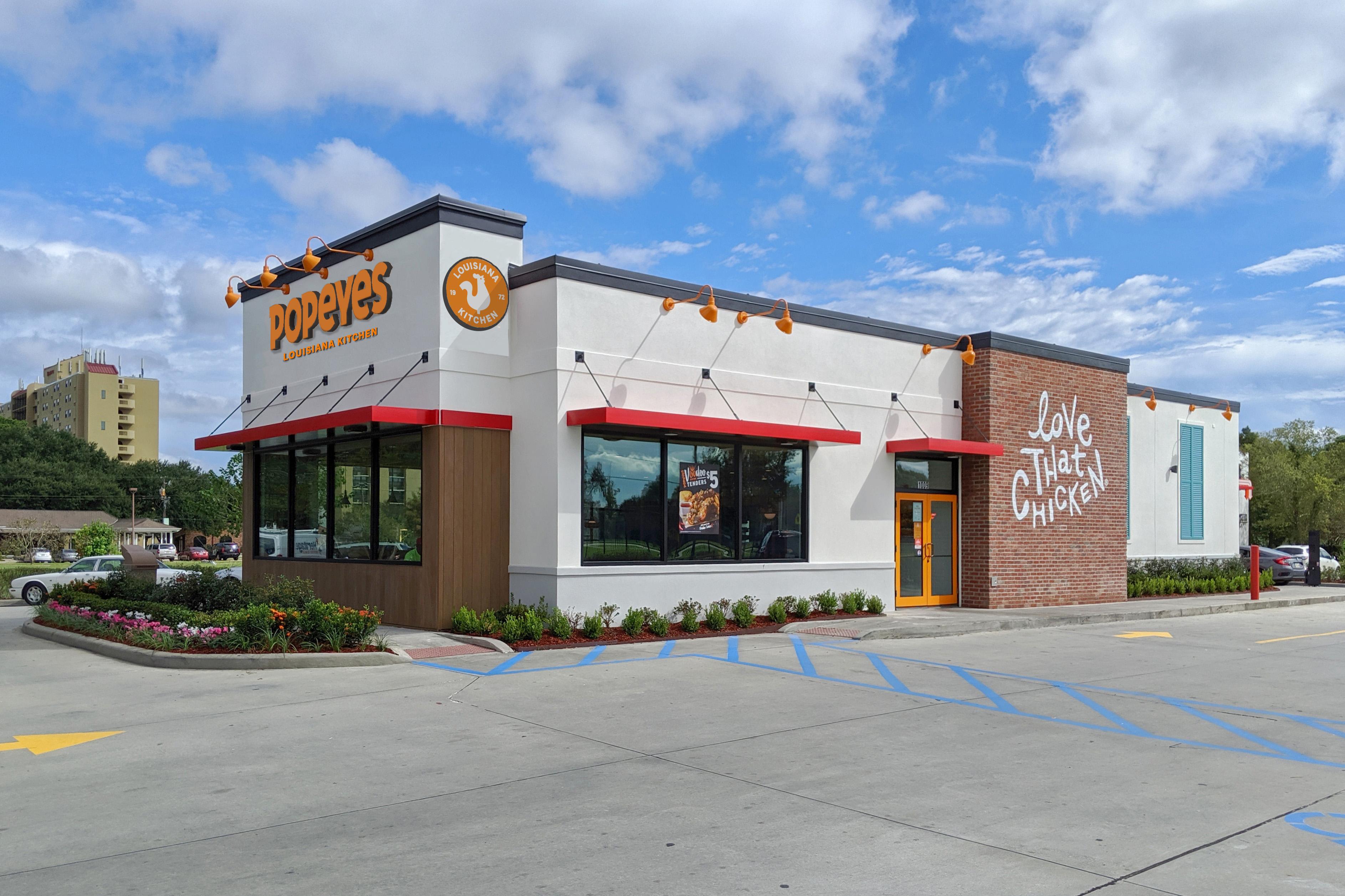 Article continues below advertisement
How do you get Popeyes' beignets?
Popeyes' beignets aren't on some secret menu, so all you have to do is order them from your local Popeyes starting on Dec. 14, 2020. Most locations should offer the beignets, and they will be available to order in three sizes. A three-piece order is $1.99, while a six-piece is $3.99 and a 12-piece is $7.49. Prices can vary depending on the location, though in most cases, those are the costs and increments you can expect.
The beignets offered at Popeyes are like the traditional New Orleans dessert, but they are also stuffed with Hershey's milk chocolate before being doused in powdered sugar. If you've never had them before, beignets are similar to funnel cakes, but just a touch more airy and you might feel a little fancier eating them rather than a carnival funnel cake.
Article continues below advertisement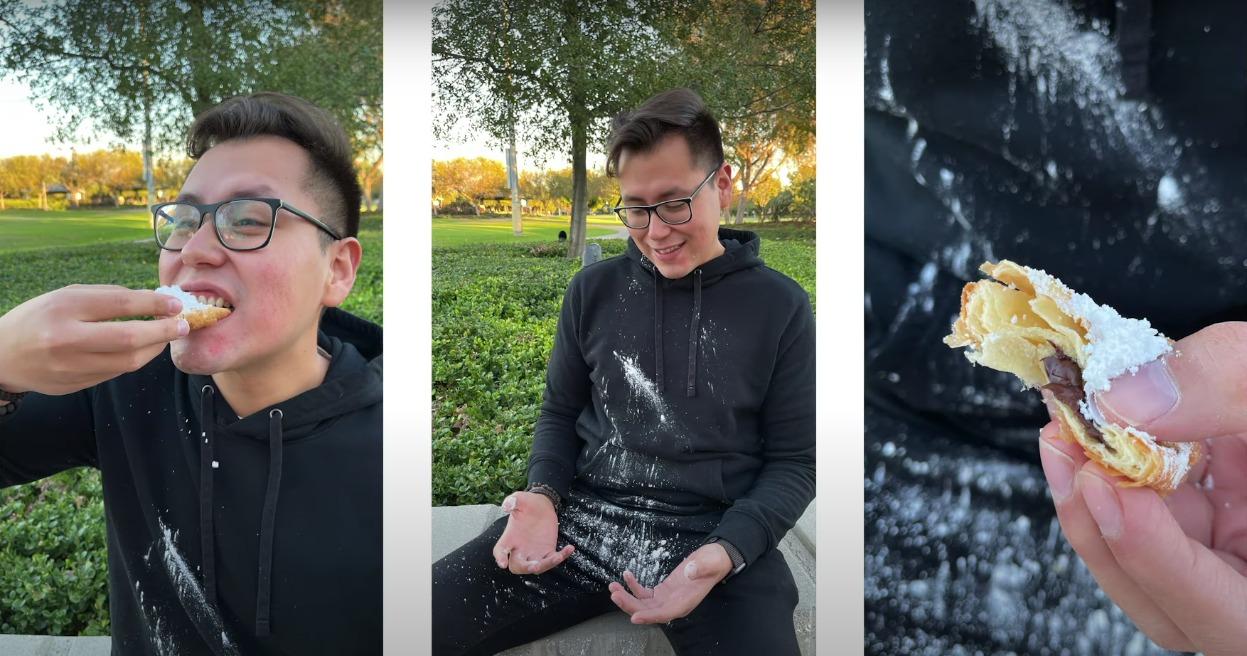 Popeyes is also offering limited-edition beignet hoodies.
It's no secret that beignets and powdered sugar in general are messy. So in order to combat this and prompt customers to seek out the limited beignets, Popeyes is also rolling out "Beignet Camo" hoodies for a limited time. The hoodies are black with splatters of white coloring to make it appear as if powdered sugar was already spilled on them.
Article continues below advertisement
That way, when you eat your beignets, no one will be the wiser. At this time, you'll only be able to purchase the hoodies for a limited time, so you'll also need to jump on those. But if you plan to make the most of Popeyes' beignet addition to the menu, you might want to invest in the hoodie too.
Will beignets be a part of Popeyes' permanent menu?
For now, the beignets are temporary. They are a featured limited-edition item to the menu at most locations beginning on Dec. 14, 2020. But with cinnamon apple pie being the only official dessert on Popeyes' menu, maybe the fast food chain will decide to keep beignets around for the sake of another dessert option. But just in case that doesn't happen, you'll want to hop on the beignet train before it leaves the station.