Popeyes' Elusive Chicken Sandwich Is Finally Making a Comeback (UPDATE)
When will Popeyes' chicken sandwich come back? The popular sammie was nixed from Popeyes' menus in August 2019, but it's finally coming back.
Carnivores and sandwich fanatics alike simply cannot forget the very first time they sunk their teeth into the critically acclaimed Popeye's chicken sandwich. Although the viral menu item was only around for a few weeks, its unexpected departure left fans craving more.
Article continues below advertisement
The Popeyes Chicken Sandwich was a truly historical creation.
First off, if you didn't get the opportunity to try Popeyes' popular sandwich, you dodged a bullet from experiencing true heartbreak. But regardless, let me fill you in on what you've been missing out on.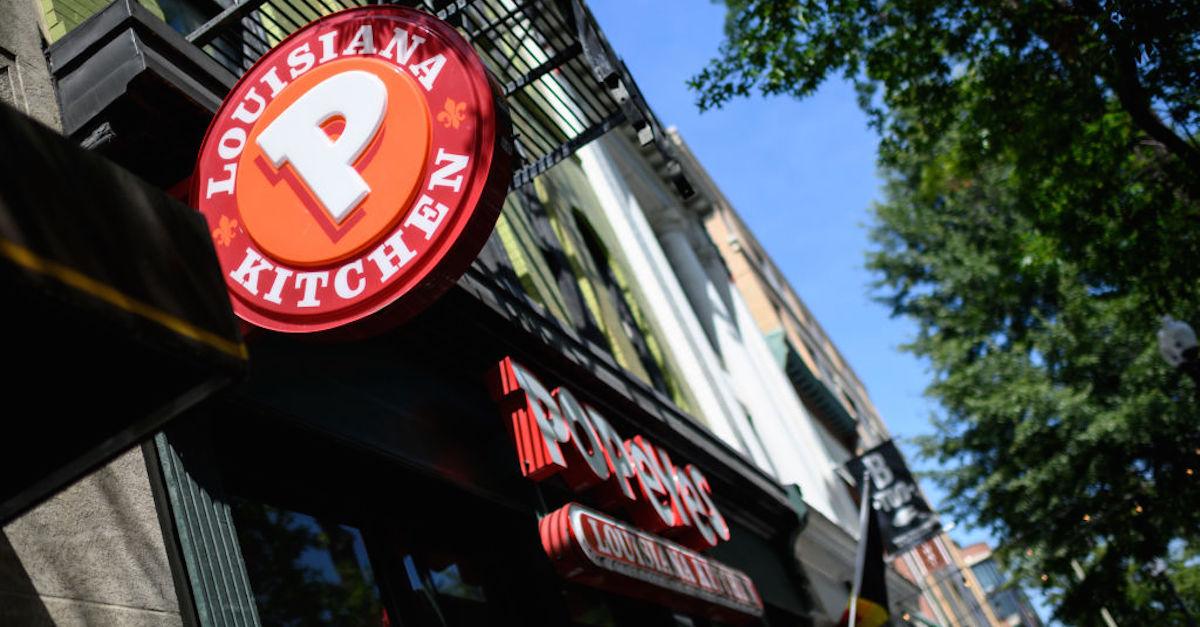 Article continues below advertisement
After sinking your teeth into Popeyes' irresistible creation, your tastebuds experience a warm greeting from fresh crunchy pickles, as well as your choice of mayo or spicy Cajun spread... it's entirely up to you.
Bottom line: it's simple yet delectable, with a fresh, home-cooked quality. Do I seem obsessed? I totally am.
When Popeyes' sandwich disappeared, fans were devastated... so, its comeback is eagerly anticipated.
And luckily for the sammie's disciples, it seems like its return could be quite soon. Although the exact date of its return is not yet confirmed, Thrillist did a little sleuthing to find out when fans could anticipate its return.
UPDATE: On Oct. 28 Popeyes announced the sandwich will return on Nov. 3, so get excited and prepare to eat your heart out.
Article continues below advertisement
Although Popeye's corporate line was a tough egg to crack, according to Thrillist, employees from local Popeyes restaurants claimed that the elusive chicken sandwich could return to some locations as early Wednesday Oct. 30... or at least sometime before the end of the month.
Bloomberg also reported that 150 franchised locations would sell the item by early November... exciting!
Article continues below advertisement
So bottom line: definitely build up your appetite, prepare those taste buds, and — most importantly — set aside an ample amount of chicken sandwich cash.
If I were you, I would order a surplus of these babies... it hasn't been confirmed how long they will be around, and I'm definitely not waiting another three months to get my sammie fix.
If you don't recall how big of a deal the sandwich was, let's not forget it waged a chicken sandwich war.
I know, it's pretty hard to believe, but the popularity of Popeyes' summer 2019 staple caused so much controversy, it actually waged a chicken sandwich war between Popeyes, Chick-Fil-A, and Wendy's.
And the chicken sandwich war supposedly didn't have a definitive winner, but I think we all know who really won. Let's not kid ourselves.
First, I'd like to thank Popeyes for bringing the beautiful chicken sandwich back into existence. Although the wait has been long and hard, it seems as though we'll have these back in our lives super soon.
Next, I'm going to give myself a pat on the back... overall, I've kept my cool, despite the fact Popeyes' crispy creation hasn't been in my life lately. And honestly, I don't know how I've lived without it.