Some Claim Popeyes' Ghost Pepper Wings Aren't as Spicy as Advertised
How spicy are Popeyes' Ghost Pepper Wings? The popular fast food chain recently released a spicy new item that will allegedly set your mouth on fire.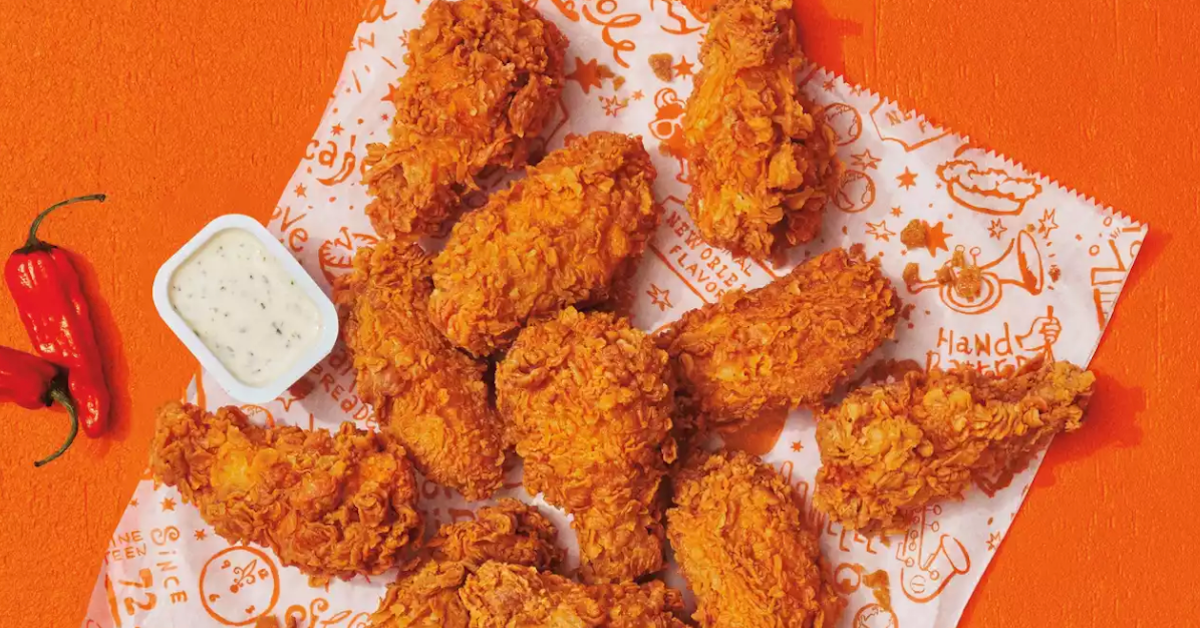 Most of us consider the infamous ghost pepper to be one of the hottest ones out there, but is it really as hot as we think it is? Popular Louisiana-based fast food chicken chain Popeyes recently released a brand-new menu item called Ghost Pepper Hot Wings, and although it sounds undeniably intimidating (and seriously tasty!), many seem to be shockingly underwhelmed by the Ghost Pepper Wing's level of hotness.
Article continues below advertisement
For a rundown on just how spicy Popeyes' Ghost Pepper Wings are, we've done a little market research. Stay tuned for everything we know regarding the restaurant's latest and greatest chicken wing offering.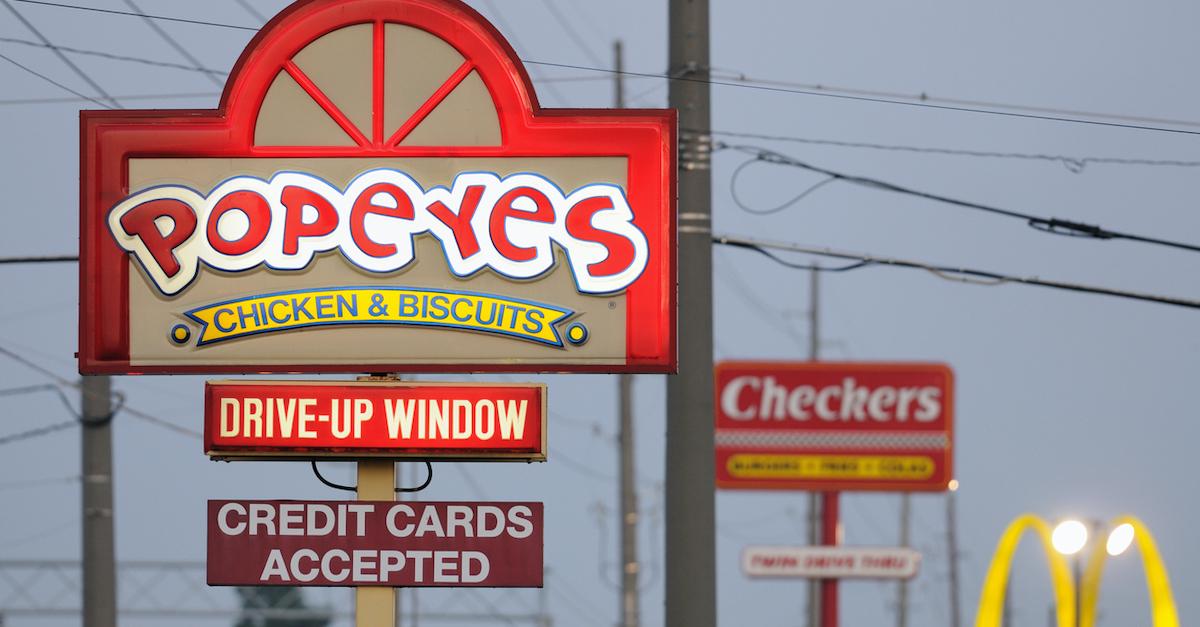 Article continues below advertisement
Here's the rundown on the highly intimidating ghost pepper:
The ghost pepper, or the Bhut Jolokia, is regarded as a super-fiery pepper that boasts between 855,000 and 1,041,427 Scoville Units (which — if you're a Hot Ones fan — you know is very spicy!). According to Pepper Scale, it's apparently regarded as one of the hottest peppers in the world, and although it isn't quite as hot as the Carolina Reaper, it's apparently up to 417 times as hot as the jalapeño, for a reference point.
With that in mind, spice enthusiasts and fried chicken fans across the globe had expected Popeyes' Ghost Pepper wings to be fiery, to quite literally exude smoke, and to set our mouths aflame, however, it seems as though that hasn't exactly been the case. Those who have tried the intimidating new menu item have complained that it simply isn't hot enough, and that Popeyes needs to stop catering to its wimpy, spice-sensitive customers. Check out what fans have been saying about it below.
Article continues below advertisement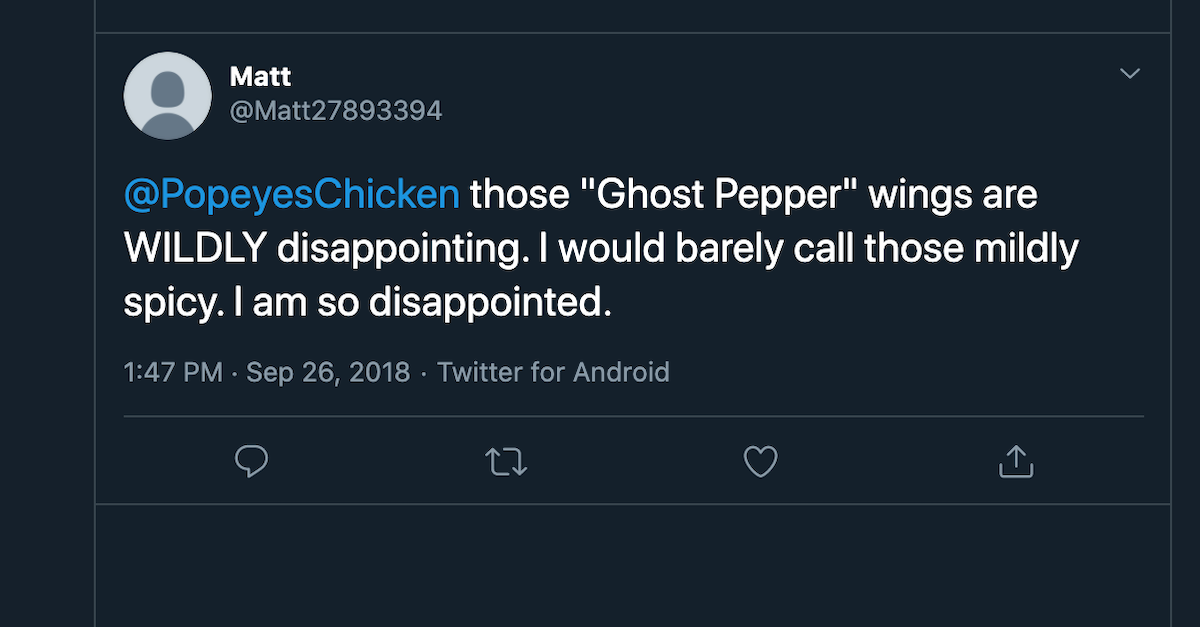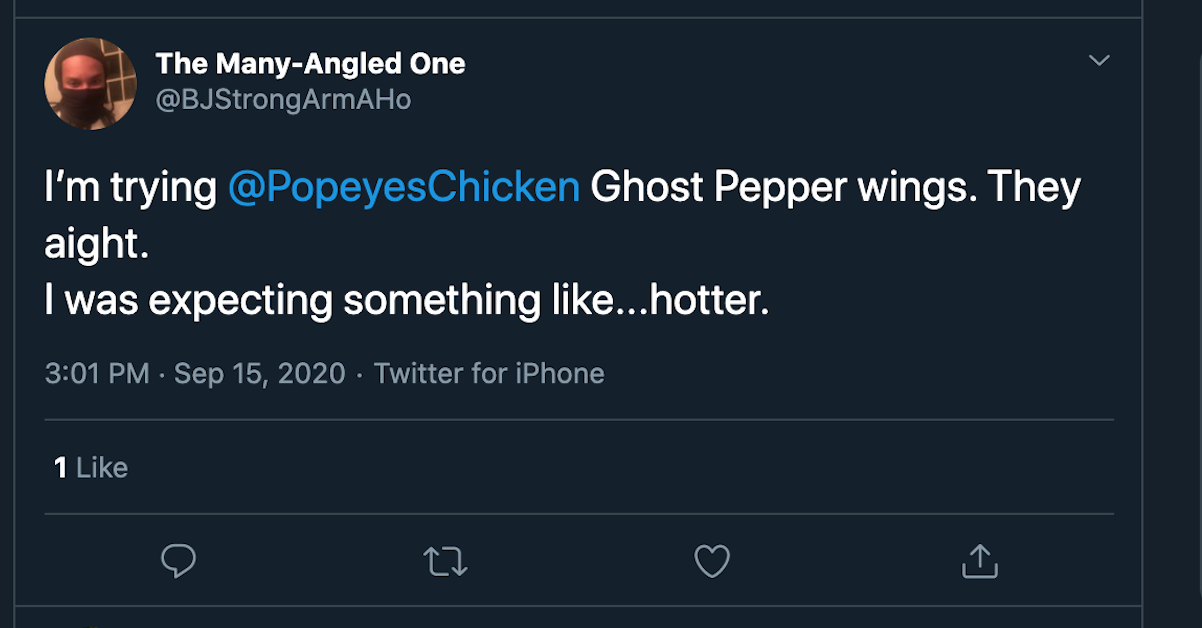 Article continues below advertisement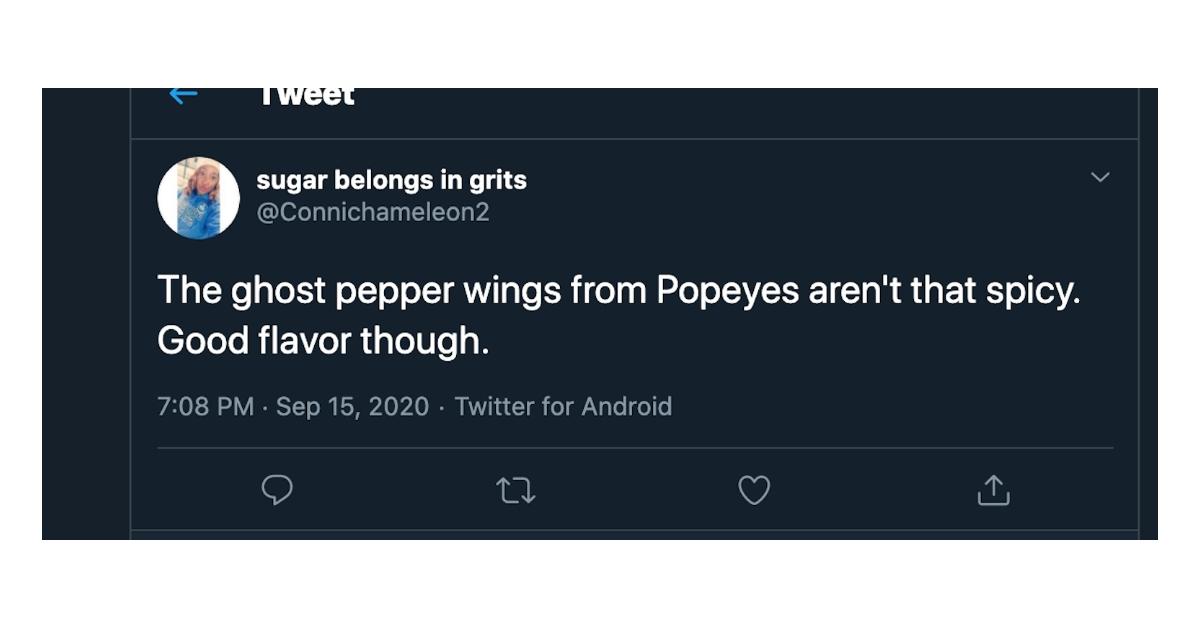 But if you want to try Popeyes' Ghost Pepper Wings, you'll have to act fast.
Apparently, this isn't the first time Popeyes has offered Ghost Pepper Wings. According to Delish, they first appeared on Popeyes' menus in 2014, but were only around for a limited time. And although their return was warmly welcomed by fans nationwide, they're only back for a limited time, with no specific end date in sight... aka, you'll want to order some and prove your spice-eating abilities before they leave menus unexpectedly.
Article continues below advertisement
The chain's Ghost Pepper Wings are marinated for up to 12 hours in a "blend of peppers" — which apparently includes the ghost pepper — before getting battered, breaded, and fried. You can snag a six-count box, a 12-count box, or an "Ultimate Bundle," and each comes with buttermilk ranch on the side and a biscuit (because really, we wouldn't have it any other way). You can probably ask for extra spicy if you're feeling zealous, but you may just be handed an extra packet of hot sauce.
Although Popeyes' Ghost Pepper Wings may not be quite as hot as advertised, we're guessing they're tasty nonetheless. Seriously, if they're anything like the chain's fried chicken sandwiches, we already know they're going to be delicious, and either way, we're ready for that highly anticipated crunch.