Here's Who to Call for Your National Cheese Pizza Day Celebration
If you're a fan of a plain pie, mark your calendar for Sept. 5 and get ready to celebrate National Cheese Pizza Day with deals from your fave chains.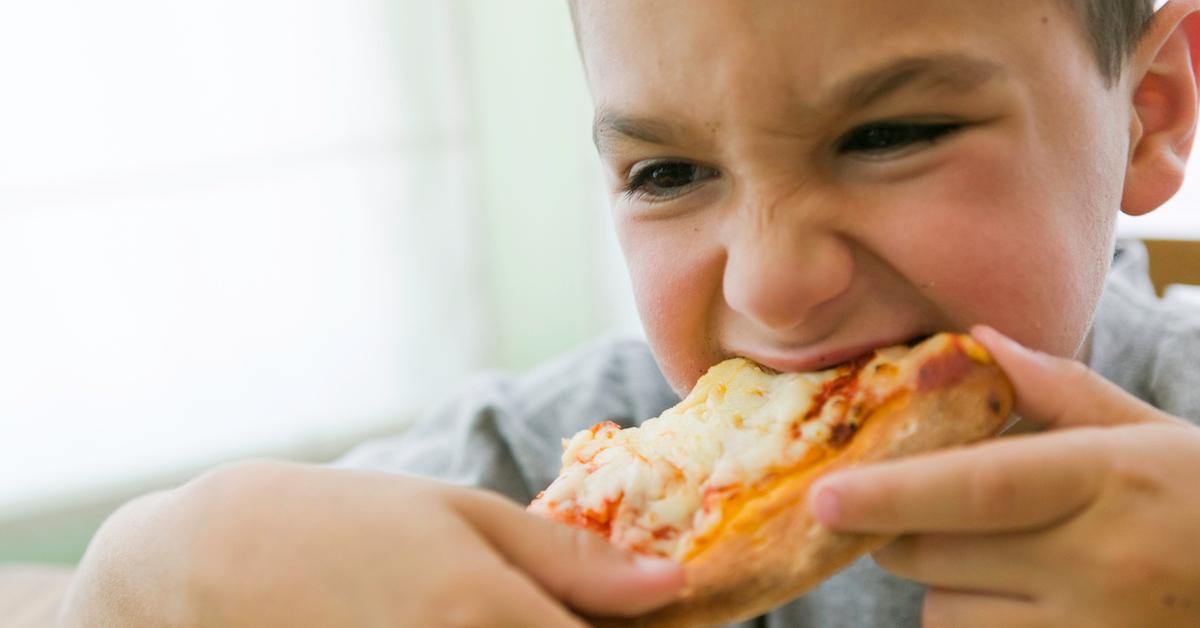 Cancel whatever dinner plans you had for Thursday, Sept. 5. Although National Pizza Day falls in February, people who appreciate the simplicity of a plain pie are in luck this week when the cheese pizza gets its very own day of celebration. And lots of chains around the country will be honoring National Cheese Pizza Day by offering incredible deals in honor of one of life's simple joys.
Article continues below advertisement
So hold the toppings and get ready to dial your favorite pizzeria. Here are the best deals national chains are running in honor of this cheesy "holiday."
These are the best National Cheese Pizza Day deals from national chains:
Article continues below advertisement
Domino's
In addition to deals that may be specific to your local store, Domino's has a couple of ongoing promotions that can help you celebrate the majesty of the cheese pizza on the cheap. The best is probably the Mix & Match Deal, which allows you to choose two or more items from the menu for $5.99 apiece, meaning you can get two delicious cheese pizzas for under $20 with tax and tip. (Or feel free to swap out that second pie for some wings or cheesy bread instead).
Pizza Hut
The No. 1 pizza chain in America is currently running a $7.99 carryout deal for a three-topping pizza. Major cheese lovers could just ask for extra cheese three times, right?
Article continues below advertisement
Papa Murphy's
If you don't mind baking the pizza yourself, last year Papa Murphy's ran an online special on National Cheese Pizza Day entitling customers to a free cheese pizza with any order of a regular price pizza (Promo code CHEESY). Here's hoping they bring it back!
Article continues below advertisement
Little Caesars
Little Caesars is pretty much always a great value, but whether you plan to celebrate the plain pie or load up the toppings, the best ongoing national deal is the Quattro. You can get a Hot-N-Ready pie divided up into four different topping options between the hours of 4 p.m. and 8 p.m. for just $7.
Article continues below advertisement
Paragon Theaters
Make it dinner and a movie at all Paragon Theaters locations! They're running a one-day buy one get one special on Sept. 5 in honor of National Cheese Pizza Day. And it's not restricted to plain pies, so pepperoni lovers need not abstain to participate.
Tips for cheese pizza fans who want a deal on a local fave:
If your favorite 'za comes from a smaller chain or a local pizzeria, there are some ways to enjoy a deal on your order this Sept. 5. One strategy is to follow your favorite parlor on social media and keep an eye out for posts on Instagram, Twitter, or Facebook on Thursday.
Also, if your favorite spot has an online app, you may find a special one-day promo code to take advantage of there. Or kick it old school and call them to ask if they're running any promos for National Cheese Pizza Day. It never hurts to ask.