Take Advantage of These Mouth-Watering National Hamburger Day Deals on May 28
National Hamburger Day is coming up on May 28, so make sure to save your appetite for these seriously mouthwatering deals on the beloved sandwich.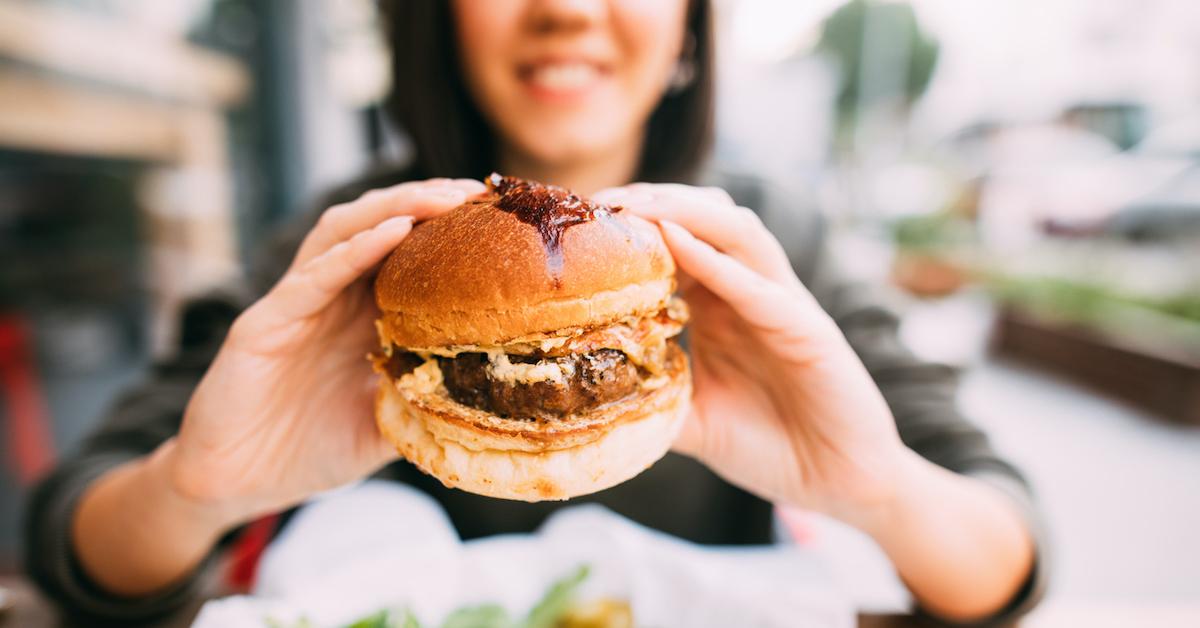 Carnivores and sandwich lovers alike are eagerly anticipating National Hamburger Day, which falls on Thursday, May 28. In honor of the holiday that commemorates the widely beloved sandwich, a number of restaurants and chains are offering delectable deals and discounts. Here's where you can get cheap food to celebrate.
Article continues below advertisement
BOGO Double Del Cheeseburgers at Del Taco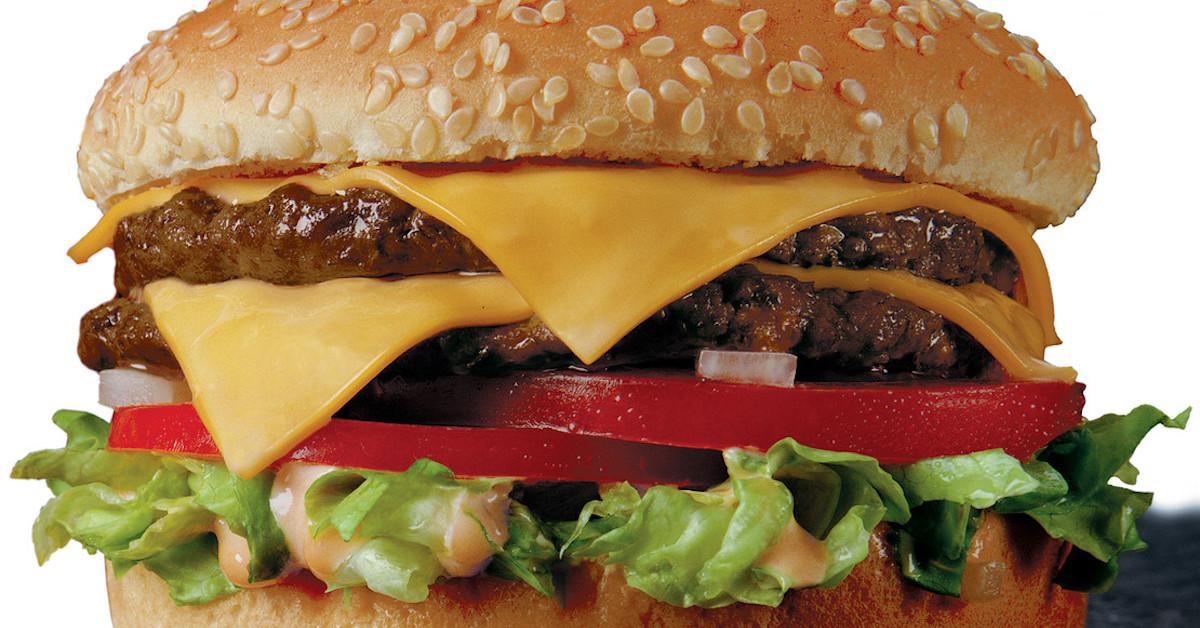 In honor of the meat-laden holiday, Mexican fast food chain, Del Taco, will be offering customers BOGO Double Del Cheeseburgers from May 27 through May 31 on all orders placed through the app. However, price and participation may vary, so we recommend calling your location ahead of time to ensure the deal is available near you.
New Rocket E-Club members get a free burger at Johnny Rockets
Those who join Johnny Rockets' Rocket E-Club on National Burger Day will get a free burger. All you need to do is sign up.
Article continues below advertisement
Big Mouth Bites will be on the 3 for $10 menu at Chili's
On May 28 only, Chili's will include its mouth-watering Big Mouth Bites on the 3 for $10 menu. If you aren't familiar with the 3 for $10 menu, it offers guests an appetizer, an entree, and a non-alcoholic beverage for $10. Not bad, especially if you're looking for the best bang for your buck.
Article continues below advertisement
Gardein is unleashing its new Ultimate Plant-Based Burger
OK this one isn't a deal — nor is it a hamburger — but those seeking out a meatless option should opt for Gardein's new Ultimate Plant-based Burger, which will officially be available at grocery stores nationwide on National Burger Day. Whether you're plant-based or if you're simply open to try new things, these will help you kick off cookout season in the tastiest way possible.
Article continues below advertisement
20 percent off the build-your-own burger bar at Ruby Tuesday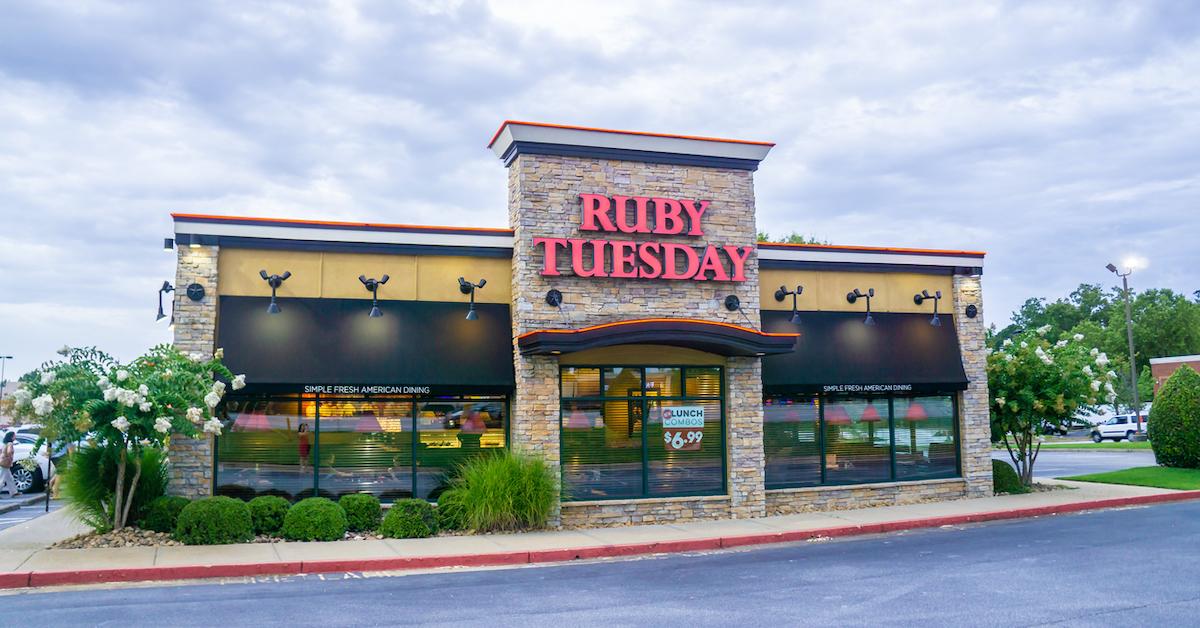 Ruby Tuesday customers can get the build-your-own burger bar for 20 percent off with the code MAY20, according to RetailMeNot. However, a $100 minimum purchase is required to take advantage of the deal, so you'll want to get in on this with your entire quaran-team.
Article continues below advertisement
Add a beer to your burger for $3.50 at Uptown Café
Louisville, Ky.-based restaurant, Uptown Café, is offering customers the option to add a beer to their burger for only $3.50 extra, making for the perfect and complete midweek meal.
Article continues below advertisement
Seasonal burger, double points, and more at Steak 'n Shake
Steak 'n Shake is going all out for National Burger Day. The chain will be offering its seasonal special, the Pork Belly Steakburger, along with double points for rewards members day-of, $4 Double Steak Burgers and milkshakes, and Family 4 Packs for $19.99 (including four burgers, four fries, and four drinks). As usual, drive-thru customers will be able to get free fries, and half-price Happy Hour, when all shakes and drinks will be half-off, is running on weekdays from 2 p.m. to 5 p.m.
Article continues below advertisement
National Burger Day is undeniably one of the most delicious holidays of the year, so prepare to eat yourself into oblivion. You deserve it.