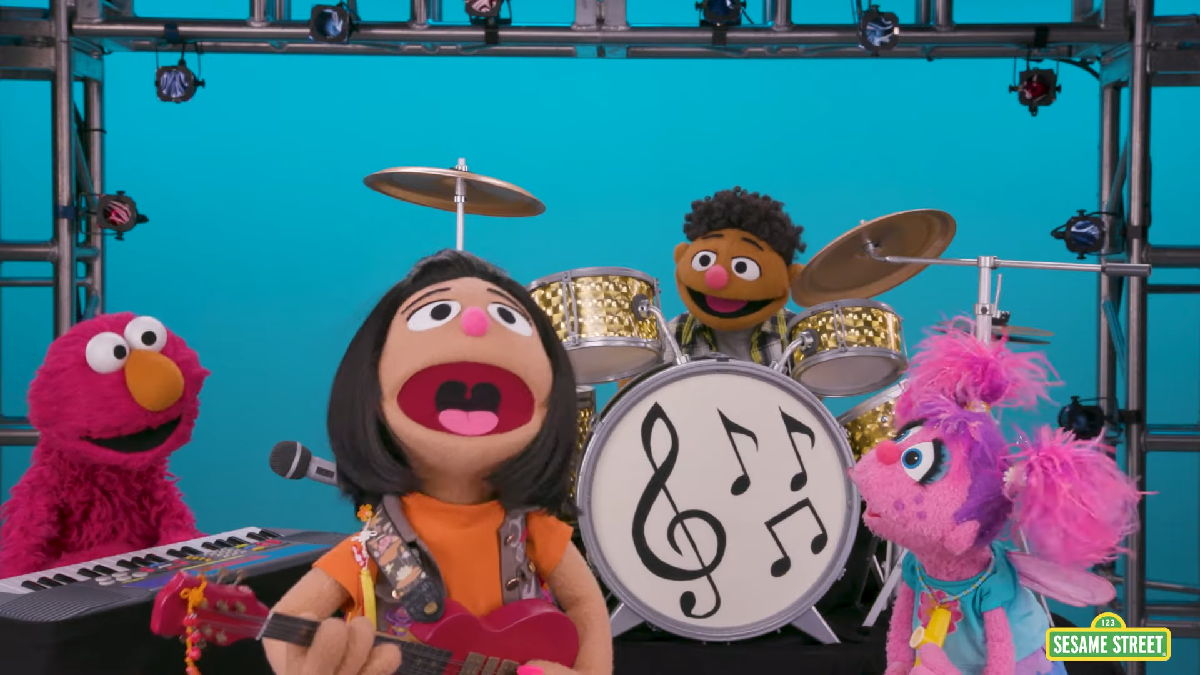 The Cast of 'Sesame Street' Has Seen Plenty of New Muppet Additions Over the Years
Plenty of new friends have found out "how to get, how to get to Sesame Street" over the years. From new human neighbors to fun celebrity guest hosts to new muppet pals, the children's show has never shied away from letting its viewers meet new faces and learn about the world around them.
Article continues below advertisement
And it's through these occasional new neighbors that the show makes a particularly important impact. Every now and then, the long-running children's educational show will add a new puppet or human neighbor to the cast. These characters usually go on to interact with many of the classic neighbors in Sesame Street like Elmo, Big Bird, and Cookie Monster.
These new additions often provide increased visibility among marginalized or underrepresented communities. The growing cast of puppets in Sesame Street serves to make the fun and light-hearted children's show more diverse and inclusive in a time where children need to learn the importance of friendship and love for those they don't know.
Here is a rundown of all the new characters who have joined Sesame Street over the years.
Ji-Young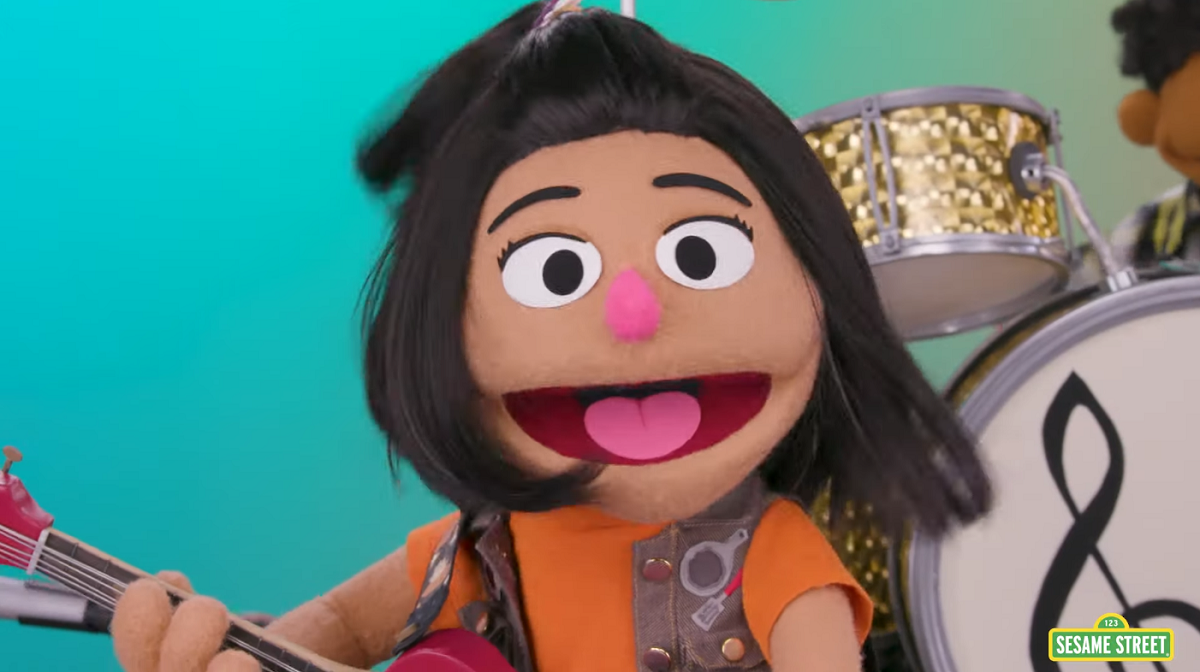 As the newest addition to the cast of Sesame Street, Ji-Young is the first Asian American muppet in the show's history. The Korean-American character loves to cook, play music on her guitar, and ride on her skateboard. She will make a big appearance in the "See Us Coming Together: A Sesame Street Special" on Thanksgiving Day on HBO Max. The feature will also guest stars Simu Liu, Padma Lakshmi, and Naomi Osaka.
Article continues below advertisement
I can't say that I've kept up with Sesame Street that much in my adult life, but it always warms my heart to see the show hit new strides in diversity. But as an Asian American myself, Ji-Young is an important step forward in helping people like me feel seen and loved, especially in a time when Asian Americans have been targeted for hate crimes throughout the COVID-19 pandemic. I know I would have loved to have a character like Ji-Young when I grew up watching the show.
Article continues below advertisement
Julia
Introduced in 2015, Julia is an old friend of Elmo's and the show's first autistic muppet. Though she communicates differently than her neighbors, she loves to create and play with her friends in her own way.
Julia debuted Sesame Street and Autism: See Amazing in All Children and was developed from extensive research and cooperation with the autism community. She is even portrayed by Stacey Gordon, who used her experience in raising her autistic child to inform the character more deeply.
Article continues below advertisement
Lily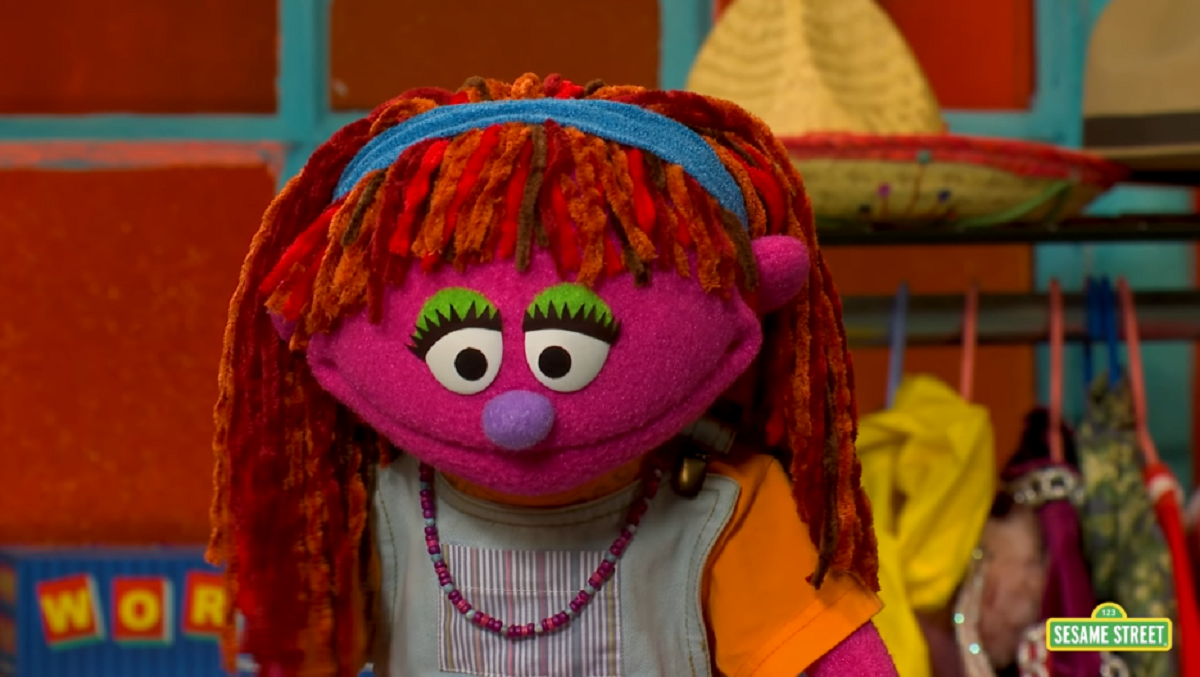 Lily (Leslie Carrara-Rudolph) debuted in 2011 as part of the show's Growing Hope Against Hunger special. As the show's first food insecure and unhoused character, Lily is no stranger to the struggle of having to scrape by as her family tries to find their own place again. Luckily, she is surrounded by friends and family who love and care for her even through the toughest times.
Article continues below advertisement
Dave, Frank, and their daughter Mia
The muppet characters aren't the only ones making history on the show. In June 2021, Sesame Street introduced Dave (Chris Costa) and Frank (Alex Weisman), the show's first gay couple (Bert and Ernie excluded). The happily-married couple and their daughter Mia (Olivia Perez) were introduced during Family Day, where the families of Sesame Steet gather to celebrate their togetherness.
Article continues below advertisement
Alex
Alex is the first character in Sesame Street to have a parent in jail. While he misses his dad and doesn't like to share this fact with others, he found a loving support system with his friends, especially Sofia (Jasmine Romero), whose father was also incarcerated when she was young.