Nicole Curran Basically Tells the Bey Hive to Chill After Being Attacked for Talking to Jay-Z
Beyoncé fans are trolling the wife of Warriors owner Joseph Lacob, Nicole Curran, who was spotting talking to Jay-Z at the NBA Finals? What did she say? Plus, her Instagram and net worth.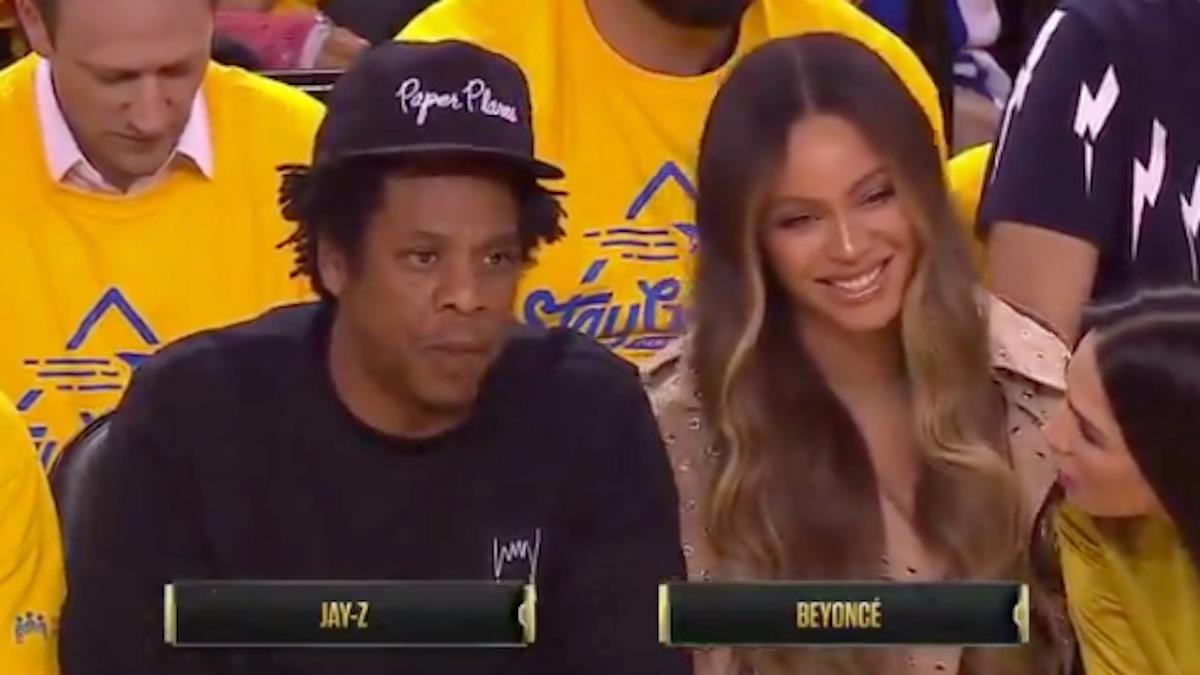 During Game 3 of the NBA Finals between the Golden State Warriors and the Toronto Raptors, it looks like most of the action was taking place off the court — at least to Beyoncé fans.
Article continues below advertisement
The "Formation" singer was in attendance alongside her husband, Jay-Z, who was spotted talking to a mystery brunette while an unimpressed Queen Bey sat in the middle.
Well, it didn't take long for the Beyhive to identify the woman as Nicole Curran and swarm her Instagram page with bee emojis and not-so-nice comments.
So, who is Nicole Curran? Here is everything you need to know, plus what she was possibly saying to the 49-year-old rapper that sparked this controversy.
Nicole is the wife of Warriors owner, Joe Lacobs. 
Article continues below advertisement
Let's just say that Nicole wasn't trying to swoop in on Bey's man, she has a billionaire of her own. However, she is also an independent woman, working for LVMH — that's Louis Vuitton Moet Hennessy — as a portfolio manager.
She met Joe at a golf tournament at Pebble Beach in 2006, and he has gushed about his wife on more than one occasion.
Article continues below advertisement
"She is very direct. No hidden agendas. She is tough. She can be pretty volatile," he said. "But she is outgoing naturally. She's got a million friends. Always ready to go to a party, go to an event. Me you have to drag."
So, what did Nicole say to Jay-Z? 
It seems that "outgoing" personality got her into a bit of trouble at the NBA Finals, and fans just want to know what she was even saying to the father of three in the first place.
Article continues below advertisement
While we may never know what the exact conversation was — just like we will never know what happened between Bey, Jay, and Solange in that elevator — Nicole did share her side of the story on social media following the game.
Article continues below advertisement
"We should all help and support each other," she wrote alongside a photo of herself helping Beyoncé fix her hair.
That did not stop the Bey Hive from swarming her Instagram page. 
Unfortunately, a 30-second clip that went viral resulted in Nicole being trolled by the Bey Hive, who now refer to her as "Becky" and forced her to turn off the comments on the social media platform, where she has over 5,000 followers.
Article continues below advertisement
"What the f--k were you trying to ask him? The f--k was so important Becky? WHAT WAS THE REASON," one Bey Hive member commented before another added, "Watch ya back Becks."
A third chimed in, "The audacity to talk across the Queen."
Article continues below advertisement
What is Nicole's net worth? 
Similar to Jay-Z, Nicole actually has an inspiring rags-to-riches story. She was reportedly raised in an orphanage from the age of 13, as her parents could not provide for her.
At 15, Nicole relocated with her mom to Washington, D.C., where she went on to graduate from George Washington University. The brunette beauty worked as a model and a high school teacher in California before marrying a doctor and moving to Arizona.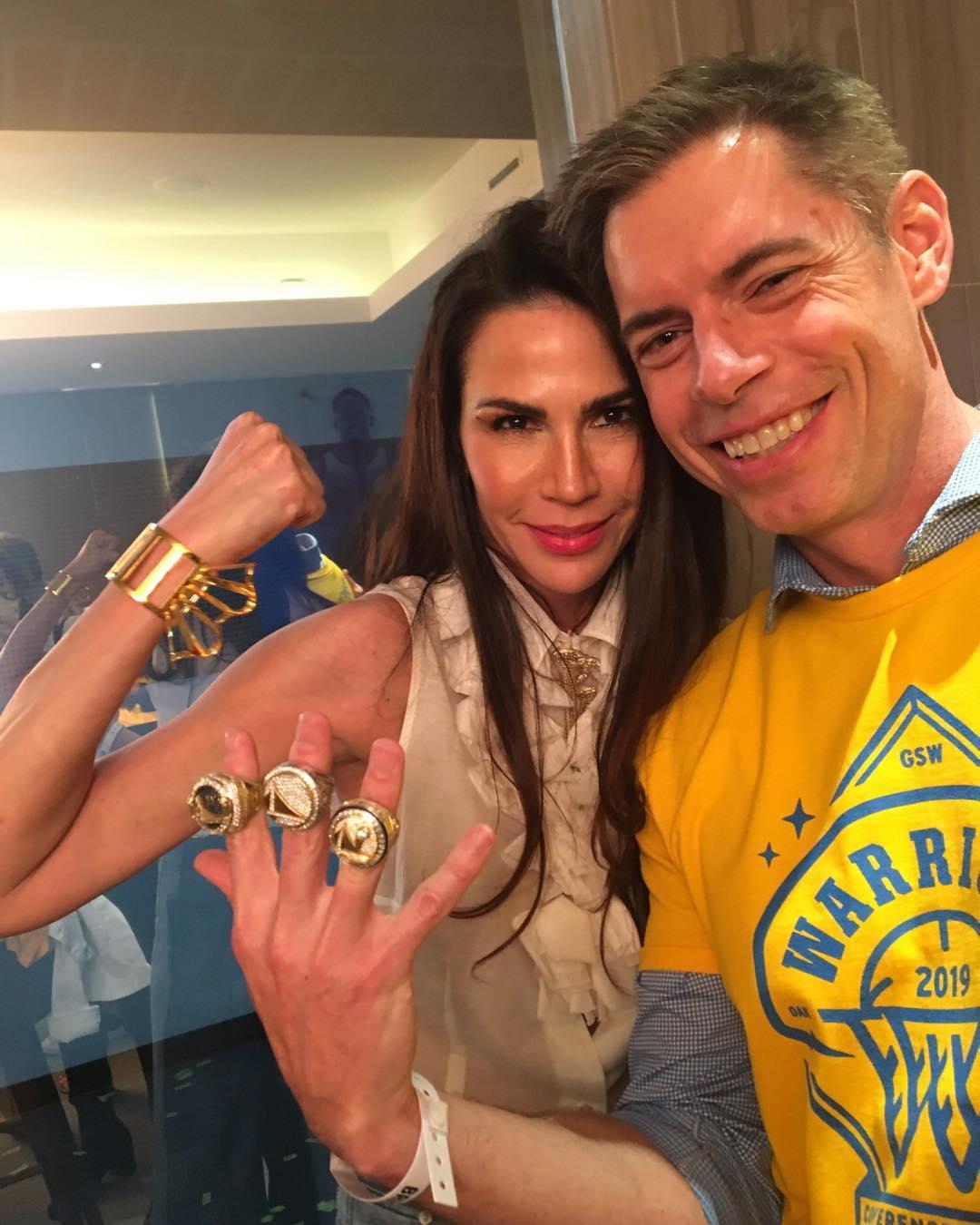 Article continues below advertisement
"I was making $23,500 a year as a teacher and working 80 hours a week," Nicole said. It wasn't long before she made a career switch and started working as the head of sales and marketing at La Jota Vineyard, before landing her current job at LVMH.
Today, Nicole and Joe are worth a reported $1.5 billion. And since tying the knot with the NBA team owner, Nicole has been named the president of the board of directors of The Warriors Community Foundation, which has donated $6.7 million to the community.
We think the Bey Hive may have overreacted a tiny bit on this one...