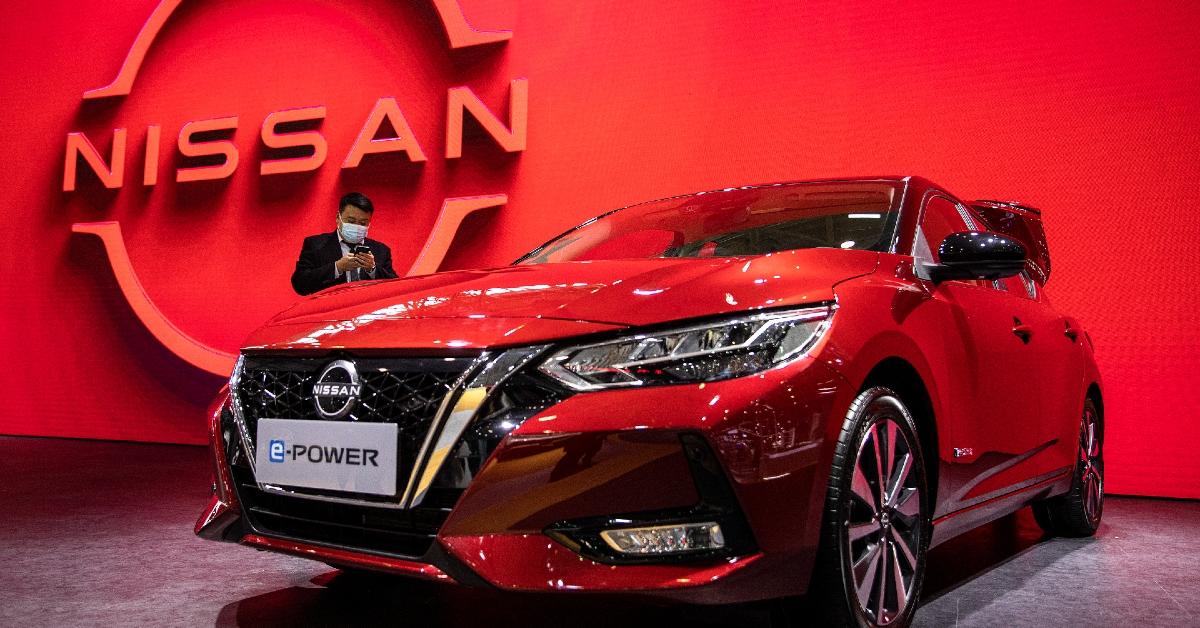 YouTuber Exposes Massive "Security Flaw" in Nissans After Showing His Key Works on Two Cars
A YouTuber exposed what looks like a massive security flaw in two identical Nissan car models as he's able to get in another vehicle with his key fob.
While car dealerships have been making money hand over foot thanks to the global chip shortage and auto manufacturers can't keep up with the demand of new vehicles, there are some manufacturers who are losing out on a lot of cash, like Nissan. Auto News reported that the Japanese car brand posted a $1.38 billion loss and hasn't turned a profit since March of 2019.
Article continues below advertisement
It didn't help either that Nissan was a few years behind other manufacturers when it came to updating its infotainment systems with Apple Carplay and Android auto, forcing drivers to use an interface many considered outdated, laggy, and just not fun to use.
And a now-viral clip has some folks concerned that the auto manufacturer may have a security issue on their hands, as a YouTuber demonstrated that their key fob worked on a car that didn't belong to him.
Article continues below advertisement
In a clip published as a YouTube short to The Lit Channel account, a man can be seen entering a vehicle he says isn't his. He's able to unlock it, get inside, and start the vehicle. Then, without cutting or editing the camera he leaves the car and then heads to an identical Nissan Sedan, which he says is his, and then proceeds to sit inside.
Article continues below advertisement

Once seated in his car, the man is able to turn it on like he did the other vehicle, the camera then cuts to his exasperated face. He writes in a text overlay of the video: "Nissan we got a problem" and then proceeds to say: "Tell me why I can get in this car, get into this car...turn it on...the car is on, turn it off...not realize this is not even my car."
Article continues below advertisement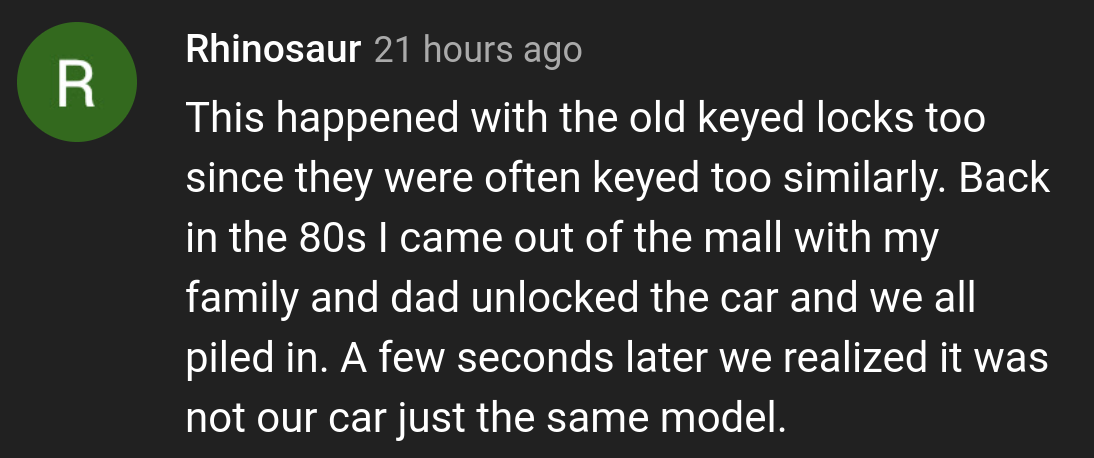 At this point in the video the man walks to another vehicle that looks exactly like the one he just stepped out of and locked. "My s**t right here!" He then pans from his car to the other sedan parked just a few spaces from his vehicle. "Naaahhhh, what the f**k?"
Article continues below advertisement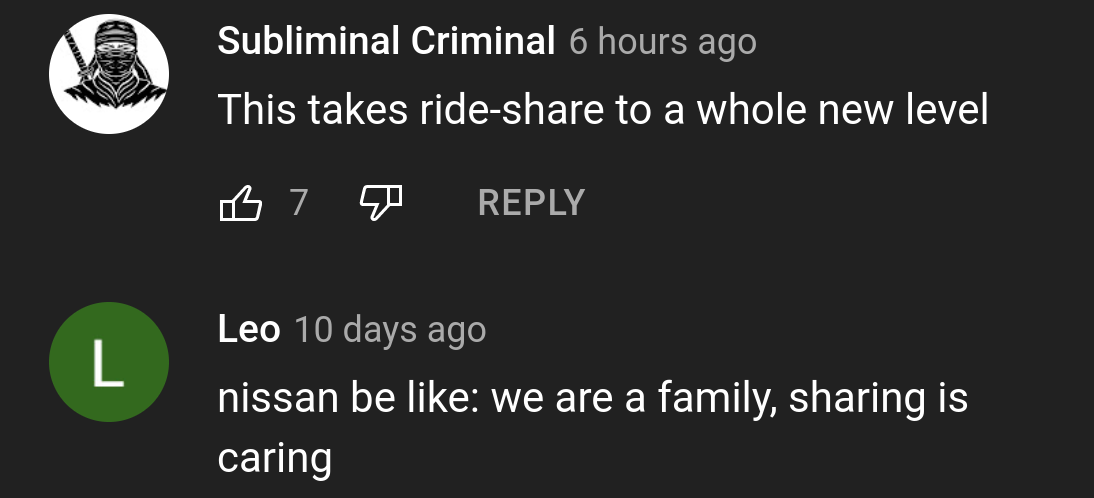 He then sits in his vehicle, a text overlay reads: "This is my car," and the man says, "I get in this car..." he then presses the ignition and the car starts up. "Broooo, naahhh, this ain't it bro," he says after swinging the camera around to show his face in the clip.
Article continues below advertisement
One commenter remarked that there could be a practical explanation behind this: that the owner of the vehicle may've left their key fob inside. However, there were several other YouTube users who chimed in and said that they've been in similar situations with both manual and electronic keys.

Article continues below advertisement
There have been news reports too from individuals who've been able to potentially get into other people's cars with their own key fob. WFTS Action News in Tampa Bay reported on a woman who said that her car key fob was able to unlock other vehicles. The outlet spoke with Michael Bellavia who works with Park Auto Service in Pinellas Park, Fla. who said that even though this is a rare occurrence, it has been known to happen.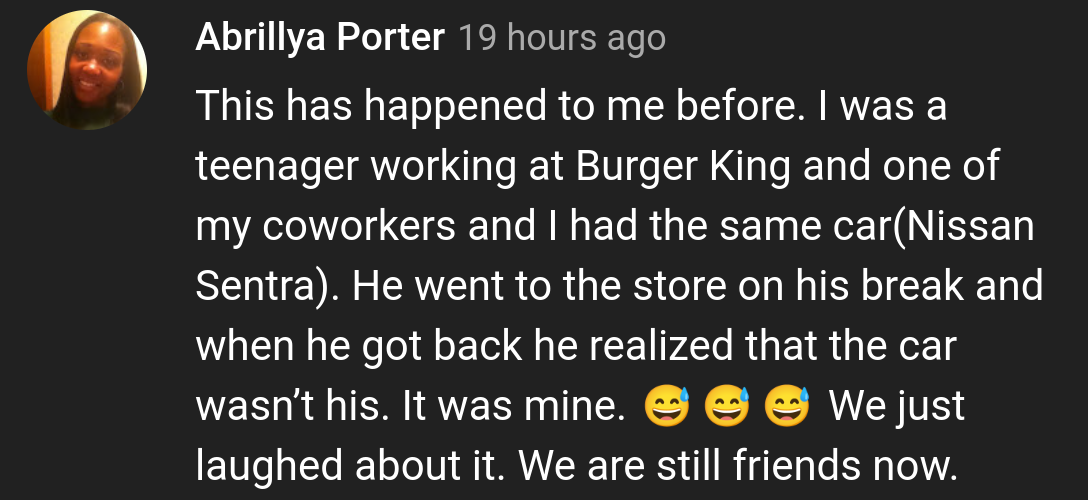 Article continues below advertisement
Michael said, "It's definitely an issue that can be dealt with by the local dealership with a reprogramming of the fob and key."
Auto thieves are also using relatively inexpensive devices in order to unlock and potentially steal cars by hijacking radio signals that allow them access to vehicles. A $20 piece of gained notoriety on the internet for effectively employing this hack on Teslas.

Article continues below advertisement