The Ken McElroy Story From the 'No One Saw a Thing' Documentary Is Actually Crazy
If you happen to be a true crime junkie like myself, you've most likely heard about the case of Ken Rex McElroy — the 1981 murder is still being investigated almost 40 years later.
Despite the fact that there were between 35 and 50 witnesses, nobody will say who did it. But if you're interested in knowing more, the first episode of No One Saw a Thing tells the whole story.
Article continues below advertisement
The No One Saw a Thing documentary looks at what happened and who McElroy really was.
According to the the citizens of Skidmore, Mo. who testified in No One Saw a Thing, Ken Rex McElroy was considered to be the "town bully."
Before McElroy died, he had threatened a number of people at gunpoint, shot a few people, and sexually assaulted a 13-year-old girl, Trena McCloud, before marrying her to evade statutory rape charges. Yikes.
Article continues below advertisement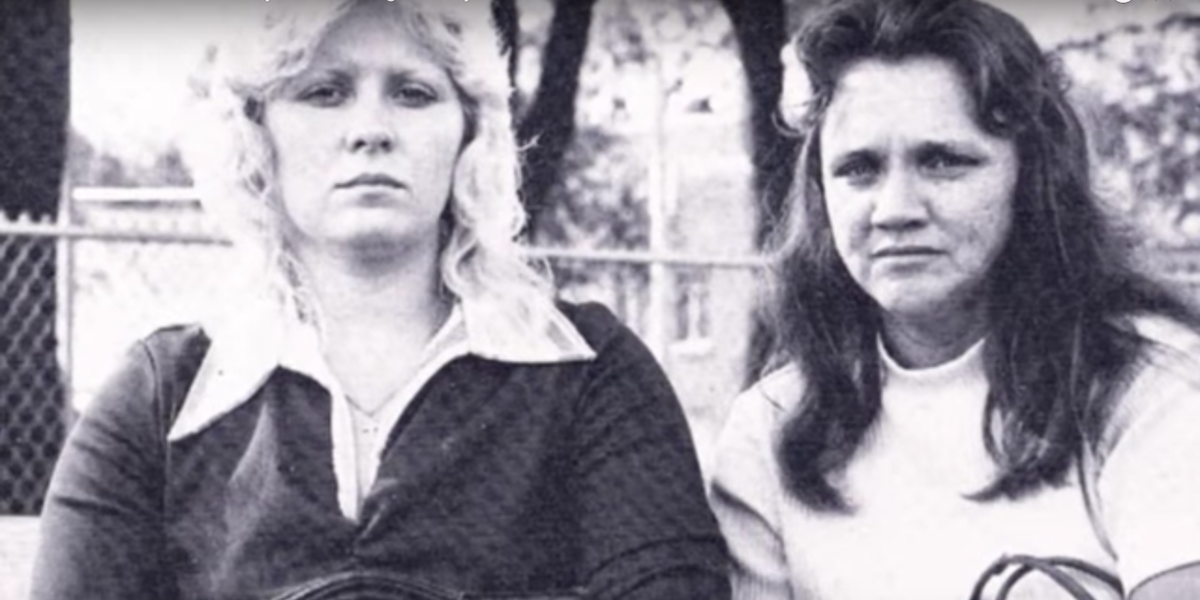 McElroy had been indicted a total of 21 times for crimes such as: child molestation, arson, cattle rustling, and stealing. However, he had gotten away with all of them. Ken was eventually convicted for shooting a local general store owner for accusing his daughters of shoplifting.
Even though he was found guilty for shooting the clerk, he was released on bond. And that's why the locals felt the town's justice system was flawed... which is what ultimately led to McElroy's death.
Article continues below advertisement
McElroy was a bad person with a seriously unfortunate backstory.
Buzzfeed's Unsolved explained that while working on a construction site as a young adult, a steel beam fell on Ken Rex McElroy. This caused him lifelong chronic pain and potential brain damage.
Article continues below advertisement
Some townspeople speculate the accident and his early home life could have contributed to his violent behavior and unexpected mood swings later on.
Article continues below advertisement
And how did McElroy ultimately die?
McElroy was shot in the back of the head outside of a local bar on July 10, 1981 in broad daylight, where a local town meeting had recently taken place, according to testimonies in No One Saw A Thing.
He was sitting in the driver's seat of his pickup truck next to his wife, Trena, who was reportedly sitting next to him.
There were reportedly several onlookers, and nobody can attest to who shot him, not even to this day.
Article continues below advertisement
A TV movie was made about the events that occurred.
A TV movie called In Broad Daylight was released in 1991, starring Brian Dennehy, Cloris Leachman, and Marcia Gay Harden.
The names of the characters were changed, but according to IMDB, the plot is based on events from the McElroy murder.
Article continues below advertisement
Here's how to watch No One Saw A Thing.
If you'd like to see more from the first episode of the show, it's available for streaming for free on on Sundance TV. According to the website, new episodes air Thursdays at 11/10 CT, so make sure to lookout for new ones.
Oh, and if you end up watching, maybe sleep with one eye open. This show is creepy AF.