North West Is a Seriously Talented Artist, but That Just Runs in the Family
North West's painting skills have taken the internet by storm since her mother, Kim Kardashian, shared a snapshot of her art to social media.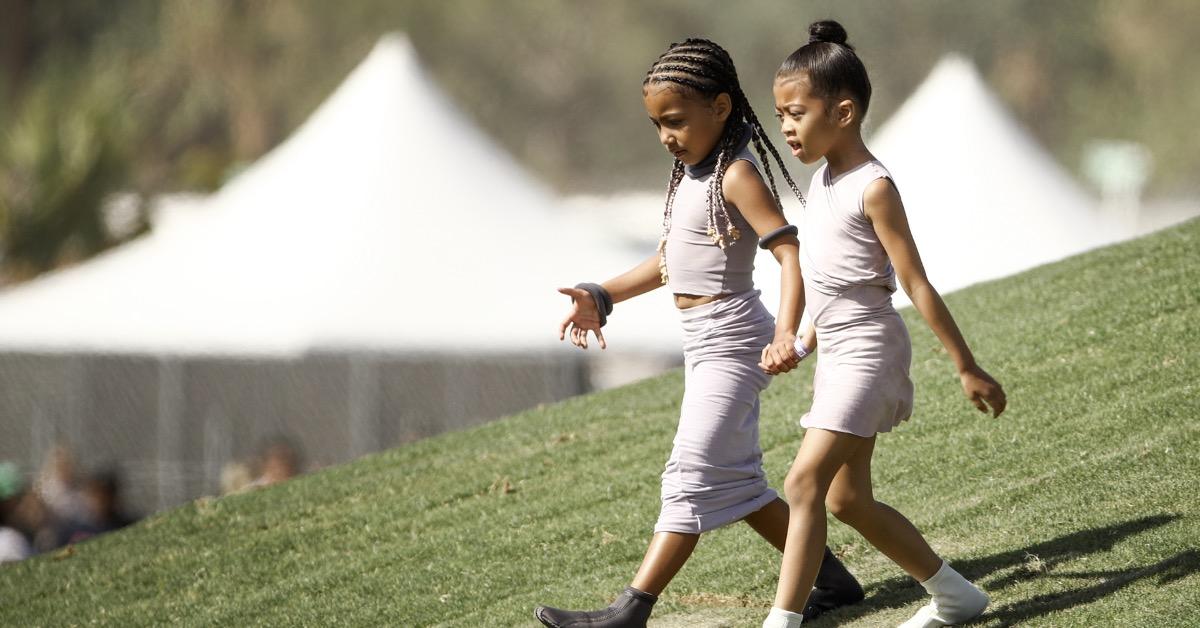 Kim Kardashian shocked fans by revealing North West's painting abilities on social media, and her work is actually genuinely impressive. The clearly creative daughter of famed reality star Kim and multi-hyphenate creative Kanye West, North has previously endeared herself to fans through a variety of public actions and now trademark mannerisms. However, this latest revelation of her creativity may be the most interesting to date.
Article continues below advertisement
Although the young star developing such a knack for painting at a young age is remarkable, it's something that she clearly inherited from her father, another young artistic prodigy. With that aside, North's beautiful mountainscape truly allows fans a glimpse into the mind of a 7-year-old megastar.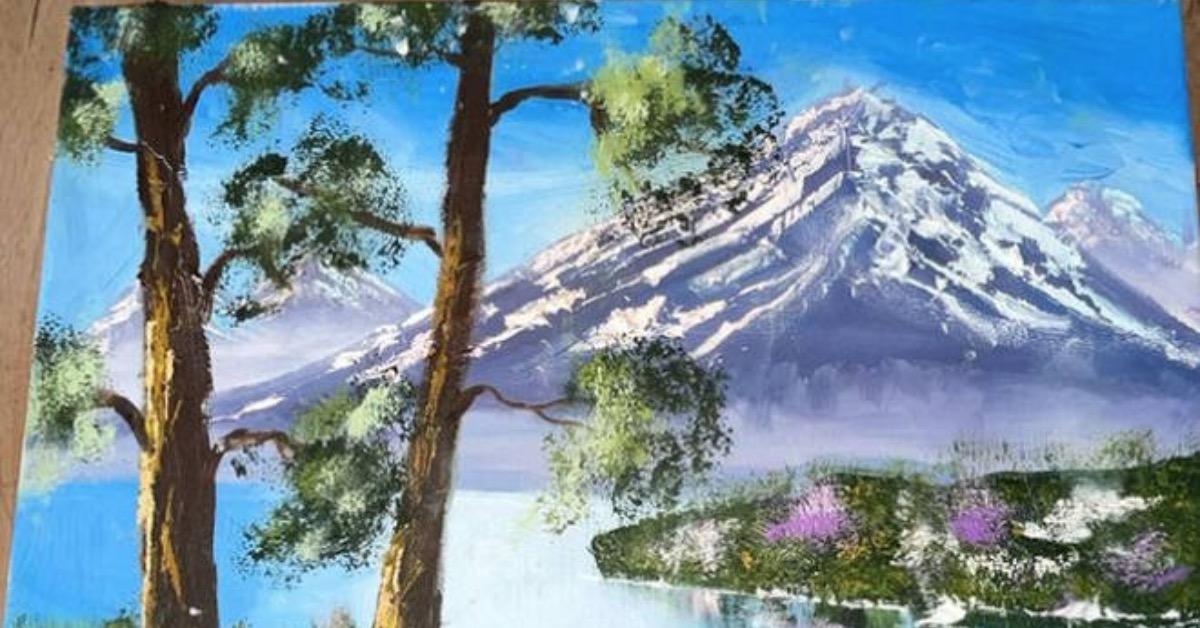 Article continues below advertisement
North West's painting had fans shocked by how talented she really is.
Taking to her Instagram story to share the snap, Kim nonchalantly added the painting as a part of her daily string of stories on the platform but provided no context except for the short accompanying blurb, which read, "My little artist North."
The painting showcases a snow-capped mountain range looming over a blossoming meadow and a lake, with hints of blues, purples, and greens throughout creating a vibrant and lively nature scene. North's skills with a paintbrush even transcended into the little details of the piece, which went as far as showing the reflections of the mountains and plants in the waters of the lake below them.
Article continues below advertisement
Fans were quick to commend Kanye's daughter on her clearly natural ability to paint, something that many likened to both him at a young age and his late mother, Donda West, who was an educator and a creative in her own right.
Article continues below advertisement
Despite praise, some fans don't quite believe that North actually painted the image.
For however many positive comments there were about North's artistic ability, plenty of naysayers were quick to share that they don't believe North has the capacity to paint something at that level.
One user went as far as breaking it down by tweeting:
"I refuse to believe:
-the Kardashians would not be exploiting their daughter's baby genius art skills at some point before this random insta story
-that Kim is in touch with reality enough to troll people like this"
Article continues below advertisement
However, another user was quick to reply with a TikTok of a girl claiming to be the daughter of North's art teacher, clarifying that her mother did indeed teach the young star how to paint like that.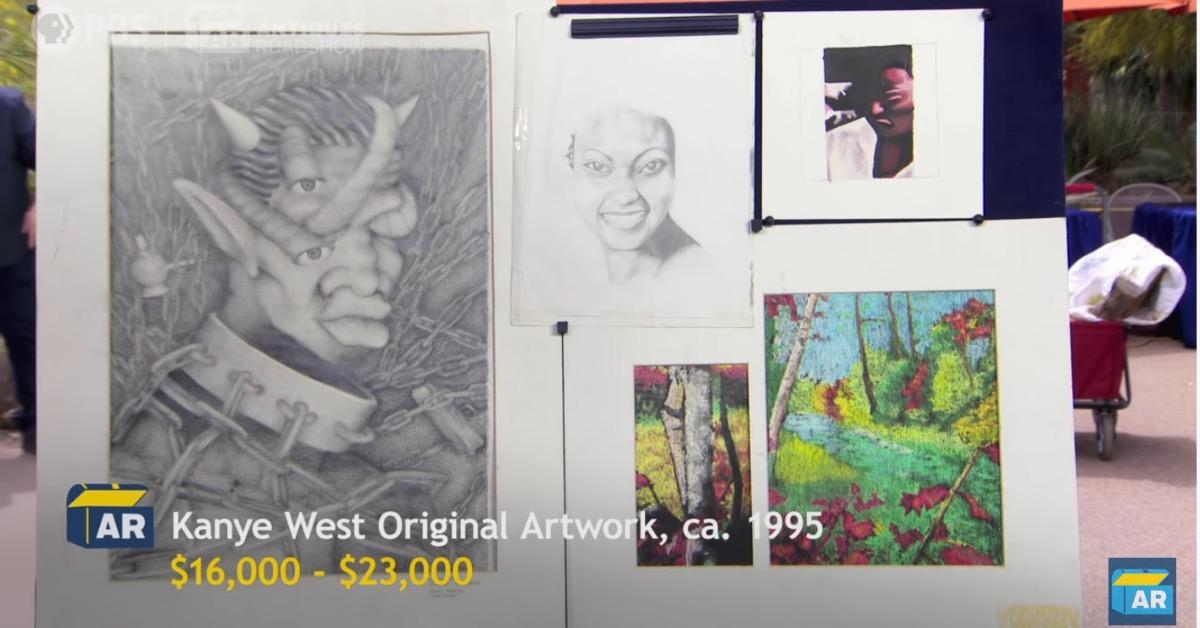 Article continues below advertisement
North's artistic abilities seems to be something that she inherited from her father.
Although North's abilities are to be respected in their own right, it's clear that the daughter of one of this century's most influential artists had inherited some artistic prowess from Kanye himself. This is proven in the clearest way through the correlation between this moment of artistic realization for North and an episode of Antiques Roadshow where remarkably well-done artwork by a young pre-fame Kanye fetched tens of thousands of dollars.
Many critics, upon the reveal of Kanye's early work, said that his advanced style was indicative of how revolutionarily creative he would become later in life. The works in question include drawings of a horned figure with multiple eyes and chains, landscape art, and portraits of himself and others. The art was composed using graphite, gouache, and scratchboard, all done roughly when Kanye was still in high school.