Jeffree Star Denies Kanye West Romance Rumors With Burn: "I Like Very Tall Men"
Hours after it was first reported that Kim Kardashian and Kanye West were imminently getting a divorce, the rapper was linked to Jeffree Star.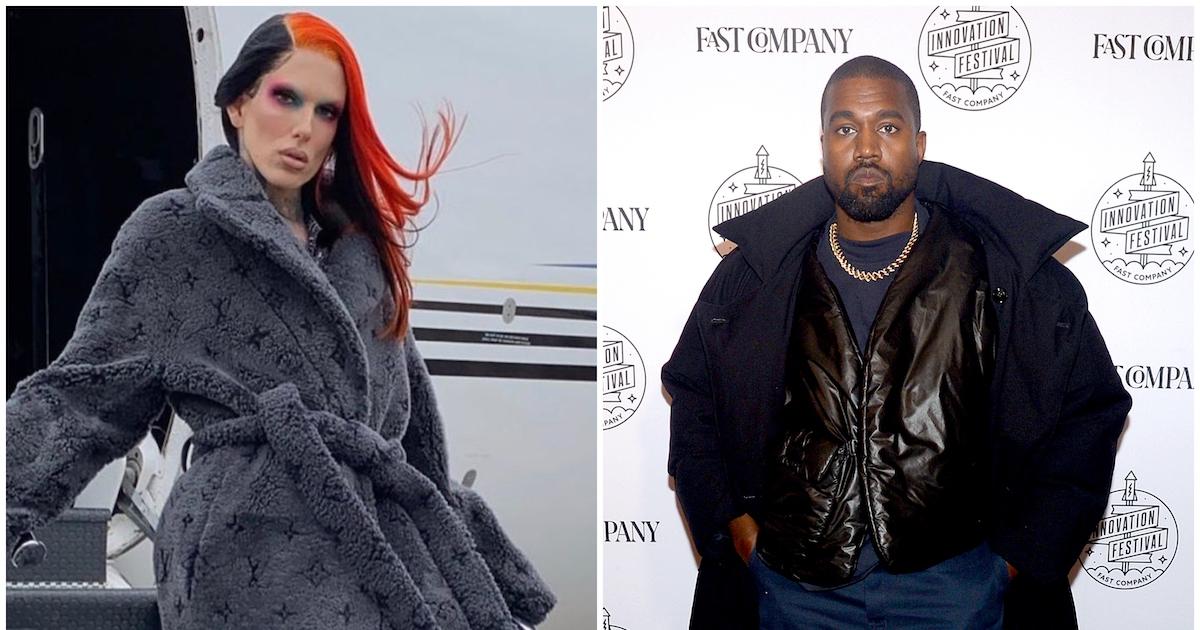 After facing rumors regarding the status of their marriage for years, reports are circulating that Kim Kardashian West and Kanye West are headed for a divorce. The A-listers got married in 2014 after two years of dating, and they've since welcomed four children together.
While sources close to Kanye and Kim have shared that the pair simply grew more distant over time, there is some speculation that the rapper and the reality star have already moved on with other people.
Article continues below advertisement
When a TikTok influencer suggested that Kanye is seeing a male beauty guru, fans began suspecting that the man in question could be Jeffree Star.
What's the deal with the Kanye West and Jeffree Star dating rumors? Keep reading for the latest.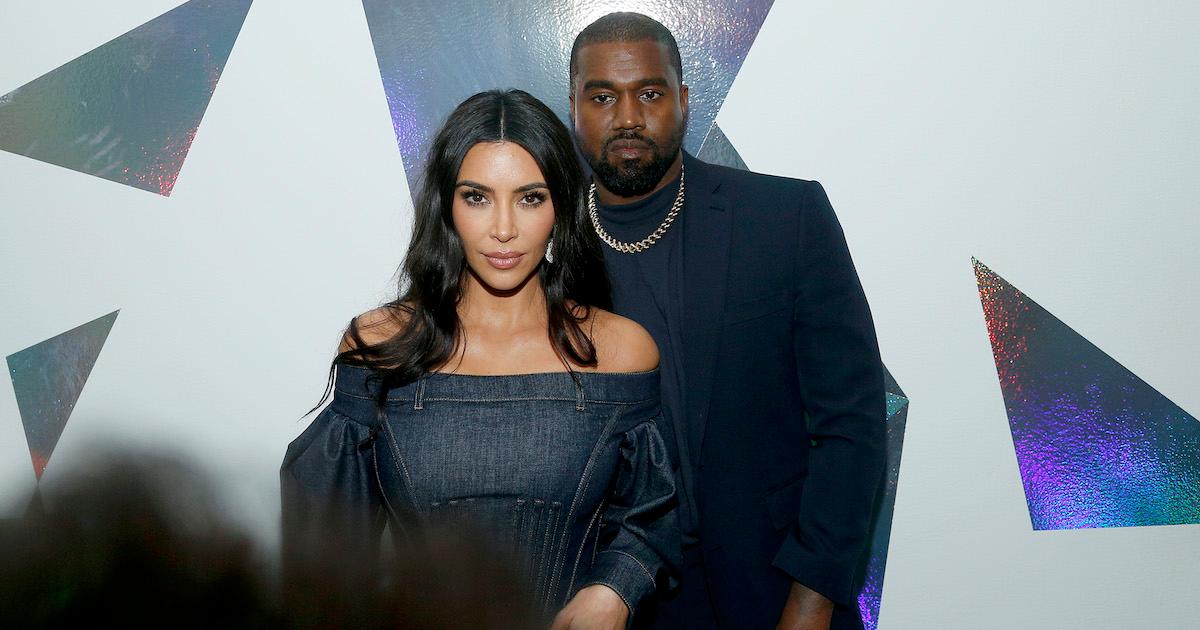 Article continues below advertisement
Why are Kim and Kanye getting a divorce?
Since the potential divorce news went viral on Jan. 5, many have wondered if other elements played a part in the couple's decision to officially call it quits. It is important to note that neither Kim nor Kanye (nor their reps) have discussed the divorce publicly.
An insider told E! News, which is affiliated with the network that carries Keeping Up With the Kardashians, that Kanye and Kim were in marriage counseling because they were "trying to work through things."
The source also shared that the two were not set to file for divorce, though they were "living separately," and they had been for some time.
As for the allegations that Kim and Kanye are involved with other people, the insider debunked the speculation.
"There is no one else involved," the person added.
But, that hasn't stopped people from speculating about it. Kim has been linked to lawyer and commentator Van Jones, while the talk about Kanye is unexpected, to say the least.
Article continues below advertisement
What's going on with the Kanye West and Jeffree Star dating rumors?
Though sources close to the pair have said that neither has started dating anyone else, rumors have run rampant about Kanye being romantically linked to YouTuber and beauty expert Jeffree Star.
The rumors appear to have originated from Dr. Phil alum Ava Louise. She posted a TikTok video about Kanye cozying up to a man in the beauty community.
Article continues below advertisement
Ava created her now-viral video in front of a green screen, which showed the initial Page Six report for Kim and Kanye's divorce.
"Now that Kim's finally doing this, I feel like I can spill the tea that I've been holding onto for months," Ava said in her video. "This whole divorce comes as no surprise. Kanye's been hooking up with a very famous beauty guru. Male beauty guru. A lot of people in the scene have known for a while."
While Ava noted that she couldn't divulge who this person was, she did give a few clues in her caption.
"I can't say WHO cuz he'll sue me hint hint, but it's part of the reason Kanye's so religious now. It's his self-hatred... My source is legit I promise," Ava said.
She did not share who her source was, but viewers suspected that the guru she was talking about is Jeffree Star.
Article continues below advertisement
Both Kanye and Jeffree's names were trending on Twitter afterward since the coupling was so surprising. Plus, users pointed out that Jeffree recently purchased a ranch in Wyoming, which is where Kanye has been spending most of his time.
Many users also made TikTok videos about it, and Twitter was rampant with memes about the rumored pair.
Article continues below advertisement
Aside from Ava's video, the Twitter speculation, and the Wyoming connection, it doesn't appear as if there is any concrete proof to link the Conspiracy collection creator to the musician.
Jeffree was in a relationship with Andre Marhold recently. He also split from longtime beau Nathan Schwandt in January of 2020, so he was only single for a short time.
Plus, Jeffree himself has commented on the gossip.
Jeffree posted a 23-minute vlog addressing (and denying) the Kanye rumors.
Unsurprisingly, the makeup expert had a bit of fun with the Kanye speculation before he officially made a statement on it. He first tagged an Instagram post from Wyoming, and he captioned the picture, "I'm ready for Sunday Service." As many will remember, before the pandemic Kanye often hosted and organized high profile Sunday Services.
The post did further fuel the attention, but Jeffree took to his channel on Jan. 7 to officially debunk the rumors.
Article continues below advertisement
In "Addressing The Kanye Situation," Jeffree said that he woke up on Jan. 6 to see that he was the No. 3 trending topic on Twitter. He began to read the Kanye affair accusations, which was the first time he had ever heard about it.
He referred to Ava's TikTok video as a "lie" that she "made up" for views. Then, in typical Jeffree Star fashion, he denied the gossip by throwing shade at the rapper.
"Let me just say this one time for any news outlet. I like very tall men," he said. "Me and Kanye have never hung out, and this whole thing is really funny."
Jeffree went on to say that he was single.
Season 20 of KUWTK may have just found its central storyline.