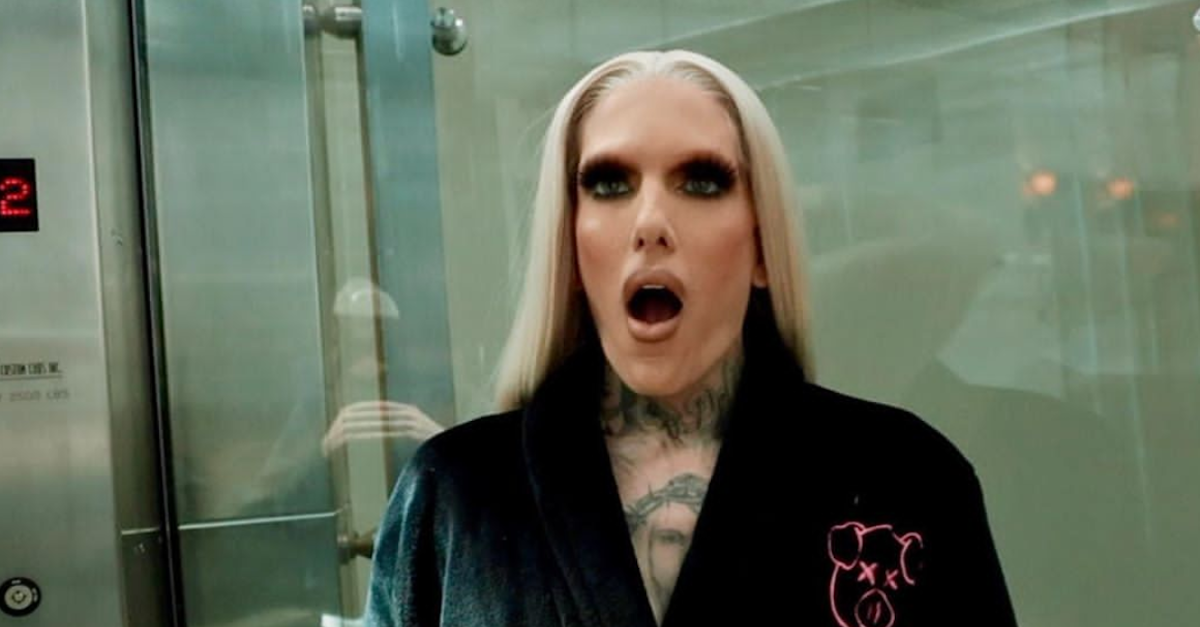 We Have Some Updates on Jeffree Star's Tumultuous Love Life
Fans of makeup guru and YouTube star Jeffree Star were absolutely heartbroken when he officially parted ways with longtime boyfriend Nathan Schwandt. The celebrity couple had parented several dogs during their five year relationship, and they even lived in a $14.6 million mansion together.
Article continues below advertisement
More than a year has passed since Jeffree and Nathan split, and at this point, fans are starting to wonder if Jeffree Star has a new boyfriend, or if he's still taking time to heal from his previous relationship. Here's what we know regarding the YouTube star's love life, including his new rumored love.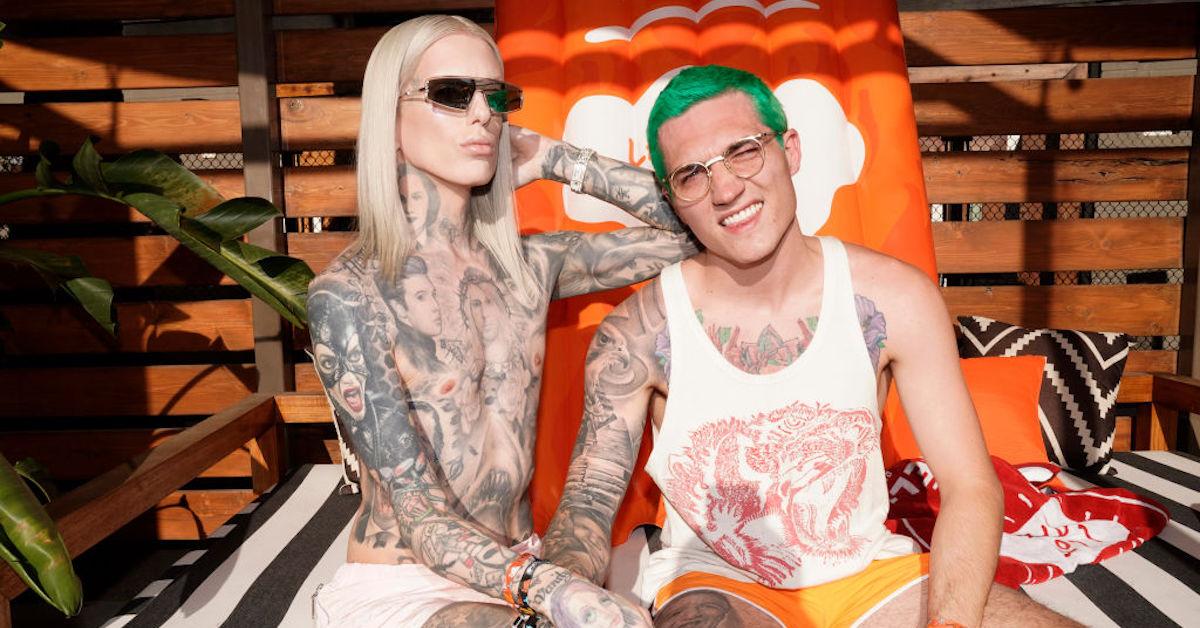 Article continues below advertisement
Does Jeffree Star have a new boyfriend?
Reportedly, Jeffree's new boyfriend is Sean van der Wilt — a singer/songwriter/dancer/actor who happens to be Trisha Paytas' ex-boyfriend.
Perez Hiltonn tweeted on March 1, 2021, "Sources tell me that #JeffreeStar's new man is #SeanVanderwilt. Match made in hell!" The tweet include a screenshot of a photo Jeffree tweeted of a half-naked man. "He loves when I wear red. I love when he wears nothing," Jeffree had captioned the picture.
Article continues below advertisement
Neither Jeffree nor Sean have confirmed or denied the rumors that they are dating — so we'll just have to see if/when they end up becoming "Instagram official."
Article continues below advertisement
Jeffree Star previously dated Andre Marhold.
In a move that is typical for Jeffree Star, the Conspiracy palette co-creator slowly teased his new romance before revealing the identity of his new boyfriend. During an August of 2020 makeup review, Jeffree said that he was single, but that he had been talking to someone romantically.
"I am currently single. I am not dating anyone. I am hanging out with someone, but we are not serious at all and I'm just f-----g enjoying my quarantine time," the content creator said in the video.
Just a few days after he posted the "Addressing RUMORS About Me While Testing New Makeup" video, Jeffree once again got his followers talking with a steamy Instagram photo.
In an August Instagram post, Jeffree can be seen sitting on the lap of a mystery man. While Jeffree didn't identify who his new boyfriend is, the man in the picture had a lot of tattoos. Super sleuths were then able to figure out that he is dating Andre Marhold.
Article continues below advertisement
Andre is a professional basketball player who has spent much of his career playing in Europe.
Naturally, the identification of Jeffree's new man caused drama online. A woman claiming to be Andre's girlfriend soon aired out her feelings, and she accused the makeup expert of breaking up her family.
"I was your ride or die. I could [have done] anything to save our relationship," she reportedly wrote in a since-deleted comment. "Anything."
Andre and his ex reportedly share a son together.
Article continues below advertisement
Jeffree was accused of paying Andre to be his boyfriend.
Because The Beautiful World of Jeffree Star lead has been involved in controversies surrounding his past racist videos and rhetoric, many users online speculated that Jeffree had hired Andre to be his boyfriend.
He shut those rumors down on Twitter on Aug. 24.
"I know it's devastating news for some people, but I don't give money to anyone I'm dating or anyone who is f-----g me. Work on your own insecurities sis, I'm not the problem," he wrote.
Jeffree Star went on a date with a well-known reality star in June 2020.
Five months after he and Nathan broke up, Jeffree officially re-entered the dating game with a reality TV alum. In the video, titled First Date Does My Makeup, he documented a first date with reality star Jozea Flores, whom you may recognize from Big Brother and The Challenge.
Article continues below advertisement
"... imagine inviting a guy over and he shows up to take you out to dinner but you haven't gotten ready..so you ask HIM to do your makeup. Yes, that's what's happening today. Buckle in and watch the journey of Jozea doing my entire face from start to finish before our date!" Jeffree captioned the video.
Article continues below advertisement
After his breakup with Nathan, it was rumored Jeffree Star was dating YouTuber Mitchell Halliday.
In February 2020, just one month after Jeffree and Nathan broke up, rumors that Jeffree had moved on and started dating someone else — namely Mmmmitchell (aka Mitchell Halliday) — were spreading like wildfire. However, Jeffree was quick to shut down those rumors almost instantaneously when Mitchell appeared in one of his videos, according to PopBuzz.
"So, me and Mitchell were watching the sun rise — not set — for some reason some channels and news sites popped up like, 'Is this Jeffree's rebound?' All jokes aside, the last thing I'm trying to do is be in a relationship with anyone. Me and Mitchell are really close friends ... So today we are going to create a really sickening look — no, we are not sleeping together," Jeffree explicitly stated in the video. Clearly, they're just friends and nothing more.
Article continues below advertisement
It looks like Jeffree Star and Sean van der Wilt fans will just have to wait and see whether or not they confirm their relationship. In the meantime, we can guarantee their fan bases will be on high alert for further evidence that they're dating!