Jeffree Star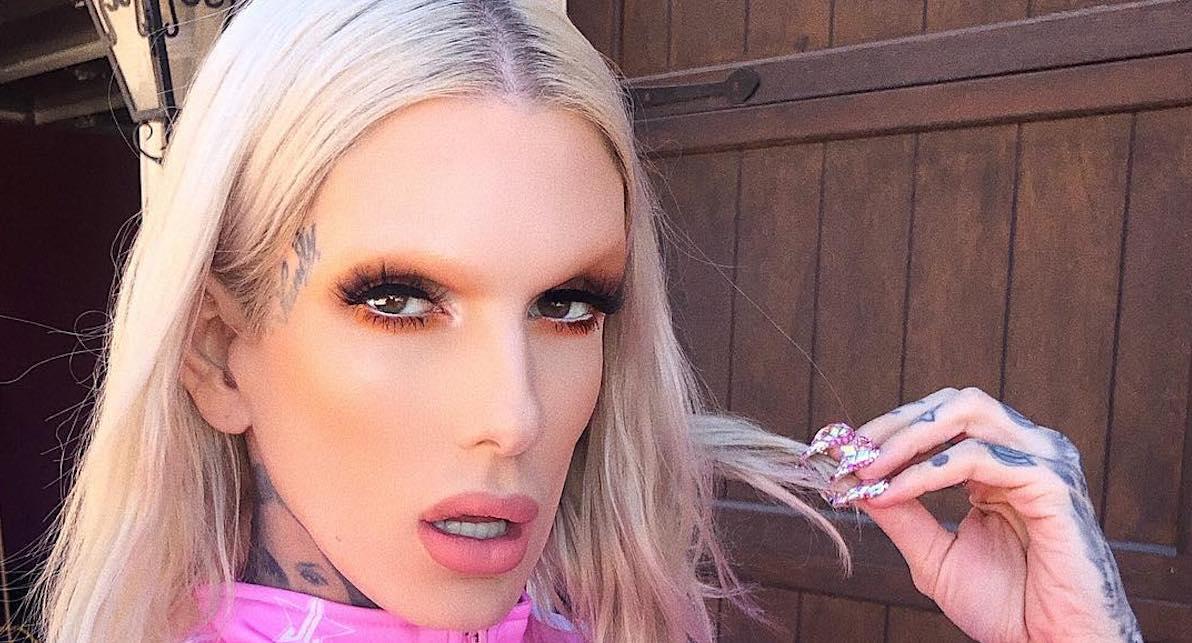 In the YouTube and beauty world, there isn't a bigger name than Jeffree Star. The makeup vlogger and former singer's popularity skyrocketed when he joined the streaming platform in 2013, and since then he has created a multimillion-dollar empire using his online fame. Back in 2006, Jeffree was the most followed person on MySpace and a few years later he released his first studio album — he was signed to the same label as Lady Gaga. Today, he has over 15 million subscribers on YouTube alone.
However, it wasn't until he launched Jeffree Star Cosmetics in 2014 that Jeffree became a household name. Speaking of household names...
What is Jeffree Star's real name?
Jeffree was born Jeffrey Lynn Steininger, Jr. in Orange County, California. Jeffree has been very open with fans about his father's suicide at a young age, and his difficult childhood.
"I spent all of high school, in 90 degree weather, in full sweaters and pants and no one ever asked why," Jeffree shared. "And the whole entire time I was cutting my entire body. My whole body is covered in scars because I didn't know how to express my feelings when I was younger."
After graduation from high school, Jeffree moved to Los Angeles where he made a living doing the makeup of different celebrities and eventually pursued a music career. While he did not become the next Lady Gaga, he did succeed when it came to his first passion: makeup.
How did Jeffree Star get rich?
In 2014, Jeffree launched his eponymous beauty line and it was an instant success. But that is not the only way Jeffree makes his money. According to the social media celeb, he is involved in multiple businesses, including cannabis and real estate.
"I love investing, I'm a businessman," he explained. "I own an entire shipment and fulfillment center, I own a merchandise company, I print and manufacture everything myself. So I have about 10 businesses that I'm currently running besides my brand which is the giant cosmetics company."
Jeffree Star Cosmetics is now valued at $150 million.
With a major makeup company, Jeffree has been very candid about the difficulties around his business. In 2019, Jeffree was the victim of a major theft before the launch of his Magic Star concealer, which was being targeted by black market dealers. Following the $2.5 million robbery, the FBI got involved to get to the bottom of the inside job.
"I have hired a whole entire investigative team to help me with law enforcement. We are in contact with FBI, who are fully being amazing," Jeffree said at the time. "This is really scary. It's unreal."
Who is Jeffree Star's boyfriend?
In happier news, Jeffree has been dating his boyfriend, Nathan Schwandt, for four years and counting. Nathan, who was "straight" until he met Jeffree on Instagram. "It's not about gender. It's more so about having a connection with somebody and it's just something that clicked with me and him," said of his relationship with Jeffree.
Nathan has been by Jeffree's side through the death of his dog Diamond, his many feuds (sorry James Charles and Khloé Kardashian) and his fractured relationship with his birth mother.
What is Jeffree Star's net worth?
According to reports, Jeffree Star is worth an estimated $50 to $75 million — but fans think the pink-haired guru is worth way more. Considering his cosmetics line is worth $150 million alone, we have a feeling that his public net worth is only taking into account the money he makes from his YouTube channel.
So, Kylie Jenner... watch out!
Latest Jeffree Star News and Updates