Jeffree Star Has Been Accused of Sexual Assault and Racism
What did Jeffree Star do? The social media personality is facing allegations of sexual assault, as well as racist actions. Details inside.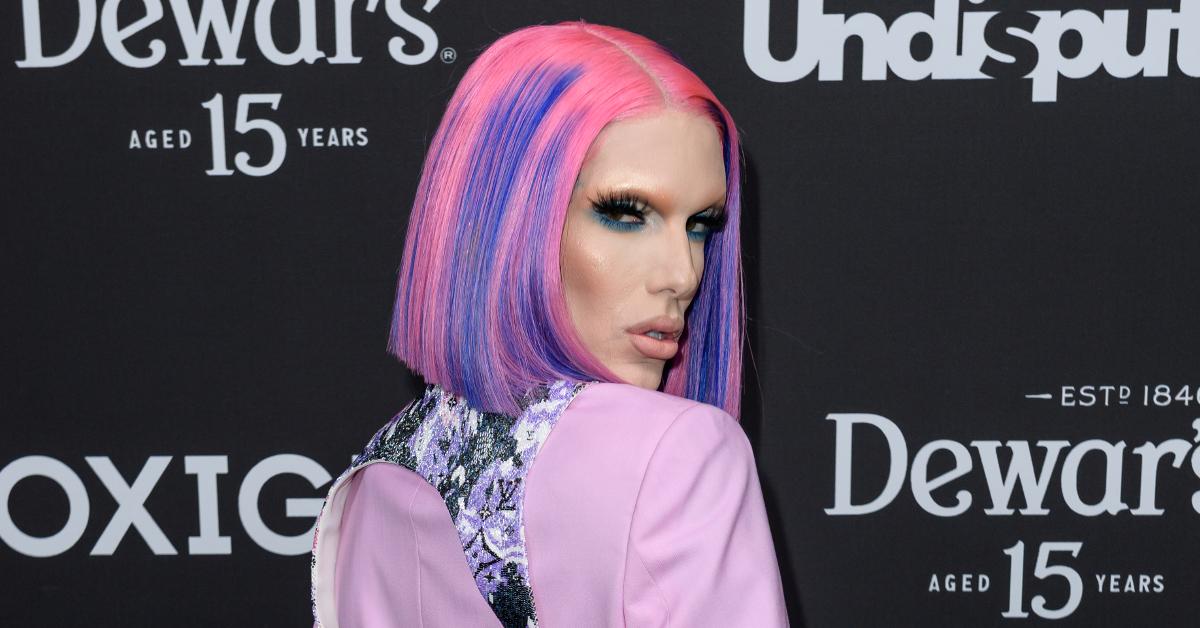 If you're a YouTuber or influencer trying to stand out from the pack and carve out a career for yourself, then you're going to have to do a lot to engage with folks. You'll need to be outrageous and push the boundaries. It turns out, however, that some YouTubers have a very difficult time of not recognizing the difference between "pushing boundaries" and being downright hateful or creepy. So what did Jeffree Star allegedly do to get people accusing him of being guilty of both?
Article continues below advertisement
What did Jeffree Star do or say that was racist?
Star was reportedly caught on camera using the N-word, calling someone a "poor Mexican," calling another person an "ape b****," and in the same clip using the N-word again. The tweet below showcases a video montage of different clips of Star walking the street in an attempt to seemingly get a rise out of strangers. Some folks have responded by saying that these are just a few instances of the makeup mogul using racist and discriminatory language.
Article continues below advertisement
Many have contested that Star has "changed" since then and pointed to the fact that he began as a Shock Jock in an attempt to garner some fame. Folks are saying that since he has amassed an insane amount of wealth and has become ridiculously influential in the world of cosmetics, he seems to have toned down this persona and that he's put forth a positive and supportive image in an attempt to "hide his true colors."
But others have pointed to recent acts that dispute the fact he's changed at all, which include reportedly hiring a racist bodyguard, using hurtful language towards others, and "bullying" James Charles, who is 14 years his junior.
Article continues below advertisement
There are also several sexual assault allegations being levied against Star.
While there are video clips of Star allegedly groping people at the Vans Warped Tour back during his Myspace personality days, there are a ton of accusers who are reporting even more extreme behavior from the influencer that spans several years. Insider reports that they spoke with five people who witnessed Star using a stun gun to intimidate people or shock them. Others said they witnessed the personality use a taser on a homeless teen who rejected his advances.
Article continues below advertisement
Another group of people said that they witnessed Star give that same homeless teenager Ambien back in Star's apartment where he forcibly performed oral sex on the young man.
Zach Neil, a longtime Warped Tour manager, said that he'd come to expect Star's behavior. "I've seen him grope both guys and girls. I think anybody that has seen him in concert has seen that," he said. "That's just part of his thing, feeling people up and groping people and ass-slapping and d----grabbing."
The story of the Ambien and taser seems to be corroborated by the story of Gage Arthur. In 2008, a then-17-year-old Arthur based out of Austin, Texas had dreams of becoming internet famous and was working to create a fanbase in Myspace and Stickam. Arthur's roommate, another Stickam entertainer, had invited Jeffree Star to their apartment in Austin.
Article continues below advertisement
In 2009, when Arthur moved to Los Angeles and was homeless for a time, Star allowed him to stay at his apartment. Arthur said that Star had doggedly pursued him sexually even though he identified as straight, and became violent when he didn't reciprocate.
Article continues below advertisement
Star allegedly pulled a taser on Arthur and shocked him with it. Then, using the implication of force from the taser, along with drugging the young man with Ambien, Star forcibly performed oral sex on him. Star's legal team denies these claims, stating that the cosmetics mogul "has never tasered or drugged anyone for sex."
Insider reports that Arthur reached out to the outlet stating, "Hey his lawyers called me." Then followed up five hours later with, "I'm not sure I'm remembering stuff correctly. I may have misinterpreted things. I'm retracting our communications."
Insider then obtained text messages sent by Arthur to another one of their sources stating that he changed his account and said, "Jeffree Star has agreed to pay you $10,000 if you choose to do the same."
Article continues below advertisement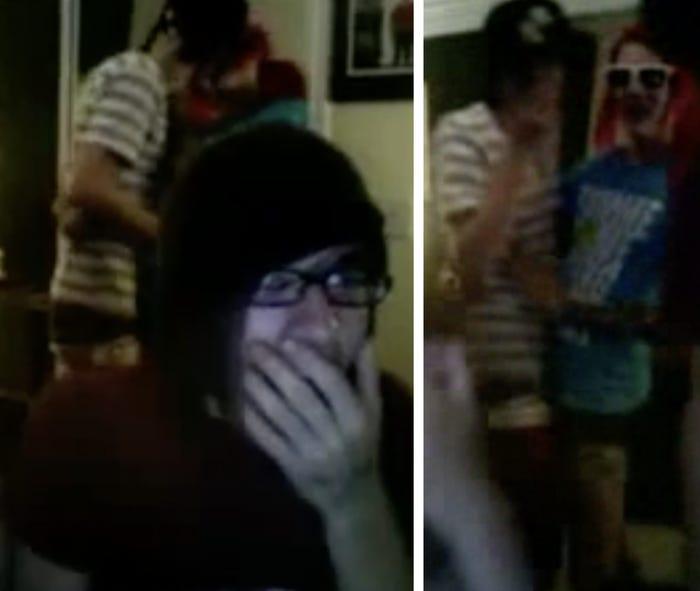 Apparently, footage has been uncovered showing a then-22-year-old Jeffree Star kissing a 17-year-old Arthur Gage for around 25 seconds while two streamers recorded the entire thing. Arthur claims he was fed drugs prior to the makeout session.
Star also tweeted on Nov. 11, 2009, the same night the taser incident supposedly took place, that he was going to the movies with three people, one of them being Gage Arthur.
Article continues below advertisement
There are accounts from others that reportedly corroborate the movie theater incident with Arthur. Neil, the Warped Tour manager, also stated that Star was given a stun gun by a friend of his after the personality said there were folks gay bashing him. Neil then said, "We got called into production's office by the owner of the tour the next day ... apparently, he was going around stunning everyone."
Article continues below advertisement
Other Star accusers say that while the personality was touring as a musician, he would constantly grope and touch other performers. Neil said that one of the primary reasons they stopped booking Star for performances was because he would often bring underage concert-goers on stage for sexually charged interactions. "Things like three-way kissing and feeling each other up. It was the reason we never booked him again," Neil said.
He continued, "We used to book him at various venues in the Northeast and someone who worked with me used to book him at tours and shows. Once I became aware of that behavior, that was it. I didn't want anything to do with him."
Others allege that Star either bullies them on the internet in order to discredit them or he will reach out to them with cash to stay silent.
Article continues below advertisement
The Insider story is filled tons of allegations and reported witness testimonies regarding Star. You can check out the entire piece here.
If you need support, call the National Sexual Assault Hotline at 1-800-656-4673 or visit RAINN.org to chat online one-on-one with a support specialist at any time.