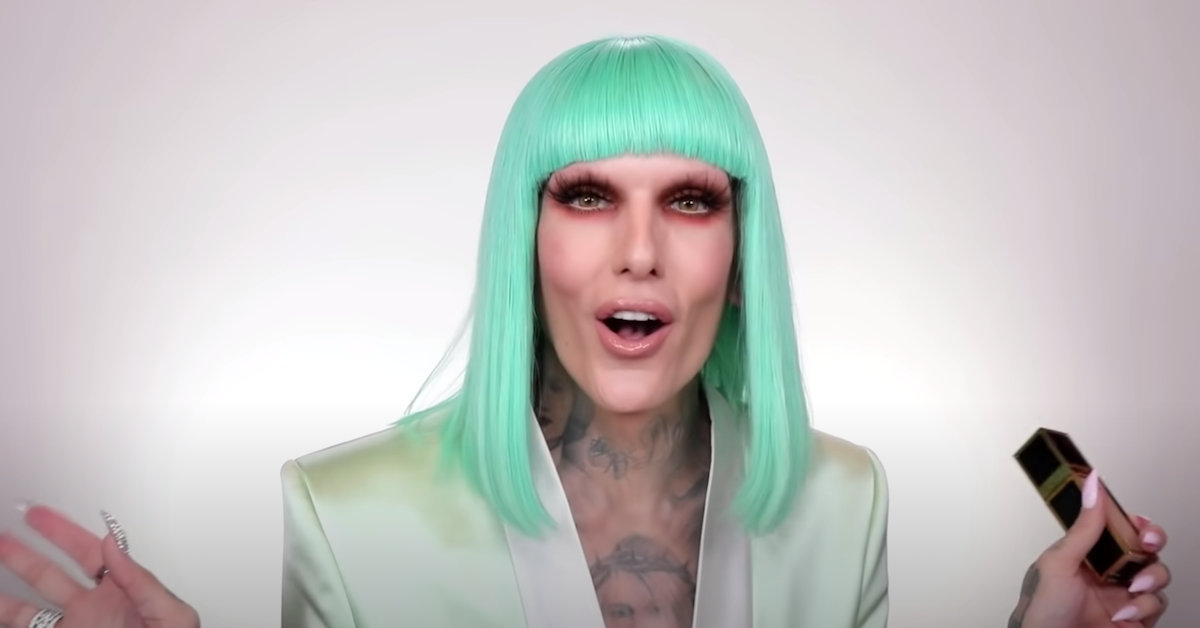 Video Footage of Jeffree Star Engaging in Sexual Assault Keeps Resurfacing
It's no secret that Jeffree Star is a highly controversial influencer. The makeup maven/social media star has managed to make an impressive number of enemies during his rise to fame. In recent years, though, Jeffree has been attempting to clean up his image: He's apologized for his past behavior, he gives away thousands of dollars to struggling fans, etc.
Except, video evidence of Jeffree acting like a complete a-hole keeps resurfacing — including a clip of an alleged sexual assault.
Article continues below advertisement
Yep, you read that correctly: sexual assault. Not to mention, Jeffree has also been caught on-camera making decidedly racist and aggressive comments. It's not pretty, folks.
Let's take a deep dive into the darker side of Jeffree Star's legacy. Because his cosmetics line and the love he has for his Pomeranians might be perfectly delightful, but engaging in sexual assault/racism definitely is not.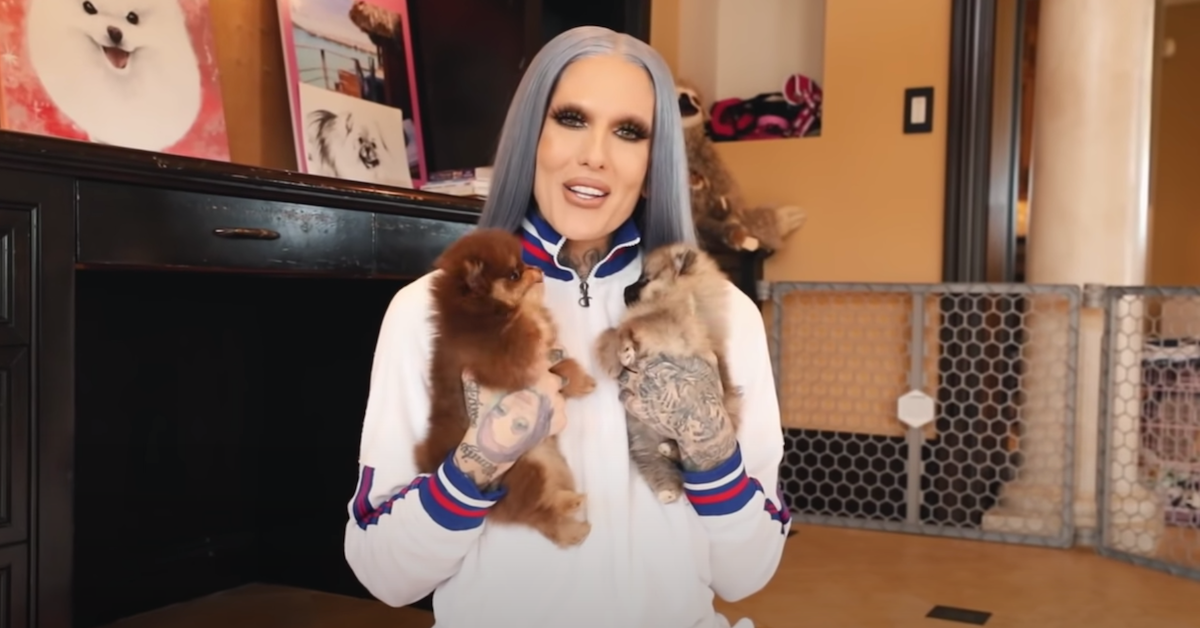 Article continues below advertisement
Did Jeffree Star really assault someone?
No matter how hard Jeffree tries to ditch his "bad guy" image, this video of Jeffree, walking up to a young man and touching him in a provocative way keeps resurfacing. The clip is from the 2009 Vans Warped Tour, and you have to admit: Jeffree grabbing a random dude's crotch without his content is not a good look for his brand. As the influencer walks away, he says, "I knew it was big," alluding to the man's privates.
Some people, like this Twitter user, have even gone so far as labeling his action sexual assault.
Article continues below advertisement
Unfortunately, this isn't the only video evidence of Jeffree acting in a negative way. The makeup mogul has been caught on camera calling black people the N-word, as well as making racist remarks about Mexicans.
Article continues below advertisement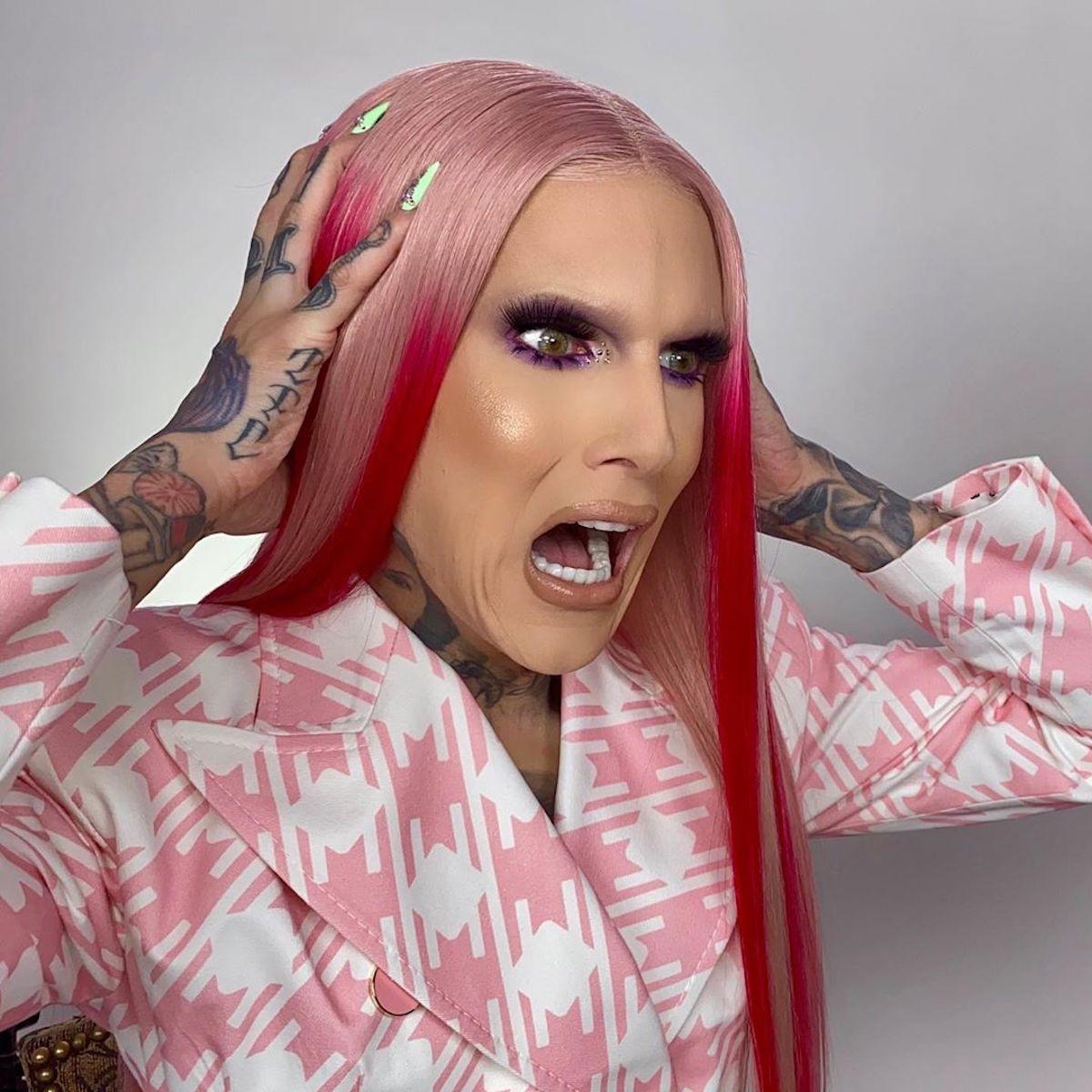 Jeffree Star has also faced a number of lawsuits.
In April 2017, Black Moon Cosmetics sued Jeffree and Manny Gutierrez for copyright and trademark infringement in relation to a collaboration they did. The lawsuit claimed the packaging of Jeffree and Manny's new collection was too similar to that of Black Moon Cosmetics.
Article continues below advertisement
BMC was "the first cosmetic company to use packaging incorporating a mark consisting of holographic crescent moon on a black background to distribute cosmetic products," company maintained, arguing the similarities would cause confusion. Take a look for yourself.
Article continues below advertisement
It's worth noting that Jeffree and Manny vehemently denied stealing BMC's packaging design. "[Manny's] logo's been a moon for years and my logo's a star," Jeffree said at the launch party for the collaboration. "We combined them. It was easy — the stars and moon align."
He continued, "So, sadly, someone had a similar thing, but everything is being handled legally. The collaboration's good. Everything's happening, and there's no drama. A lot of people love to use my name for press and they love to get dramatic. Coincidences happen, but I'm really happy with the way everything turned out."
Article continues below advertisement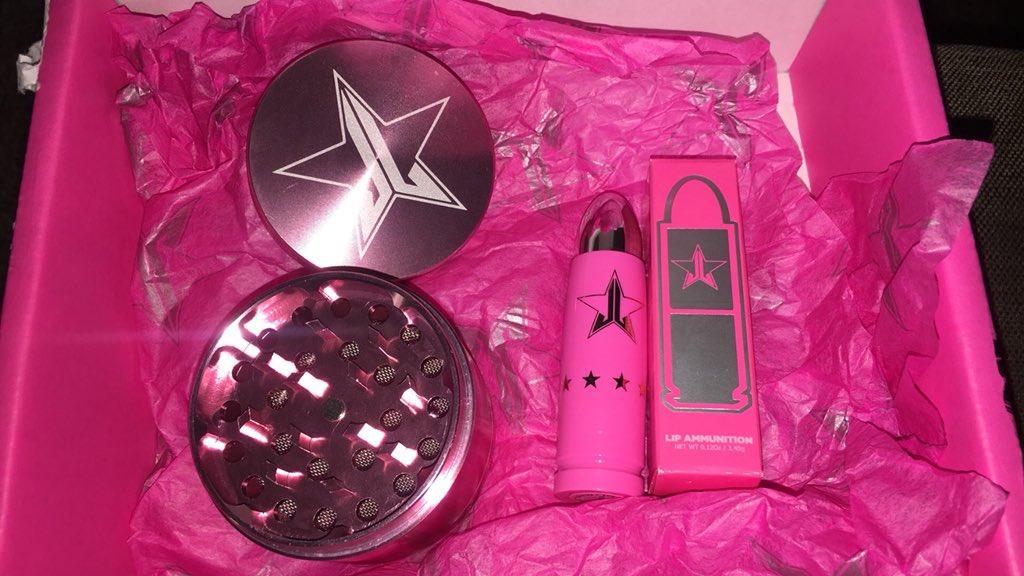 Between the multiple lawsuits against Jeffree and the damning videos showing the YouTube star's assault on strangers — both sexually and verbally — the makeup maven has a lot of skeletons in his closet that just won't go away. And no matter how hard Jeffree works to repair his image, or how much he condemns his former self, those videos will always be out there on the internet threatening his cancelation.