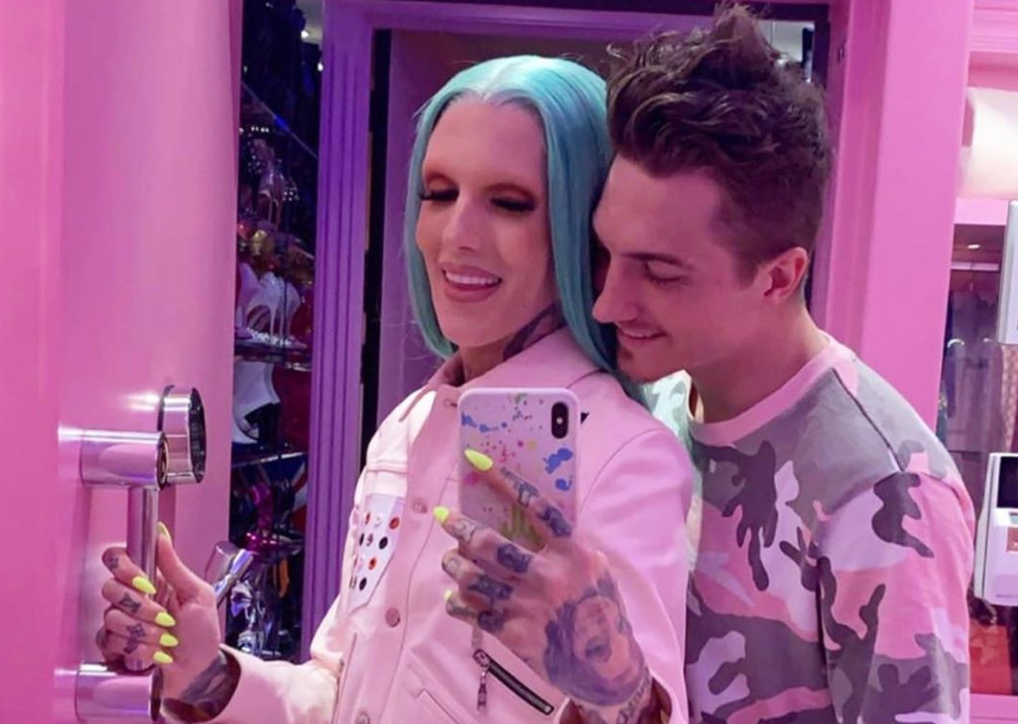 Jeffree Star Says There Was "Really Dark, Ugly Stuff" Between Himself and Nate
Article continues below advertisement
In the video Jeffree posted on Jan. 11 titled, "We broke up," he explained, "There's no easy way to say this but we did break up. I've used a lot of this time of silence to just try to heal. We're both in a state of shock. I'm devastated, I'm so sad. And the love of my life is no longer — I don't wake up to him anymore."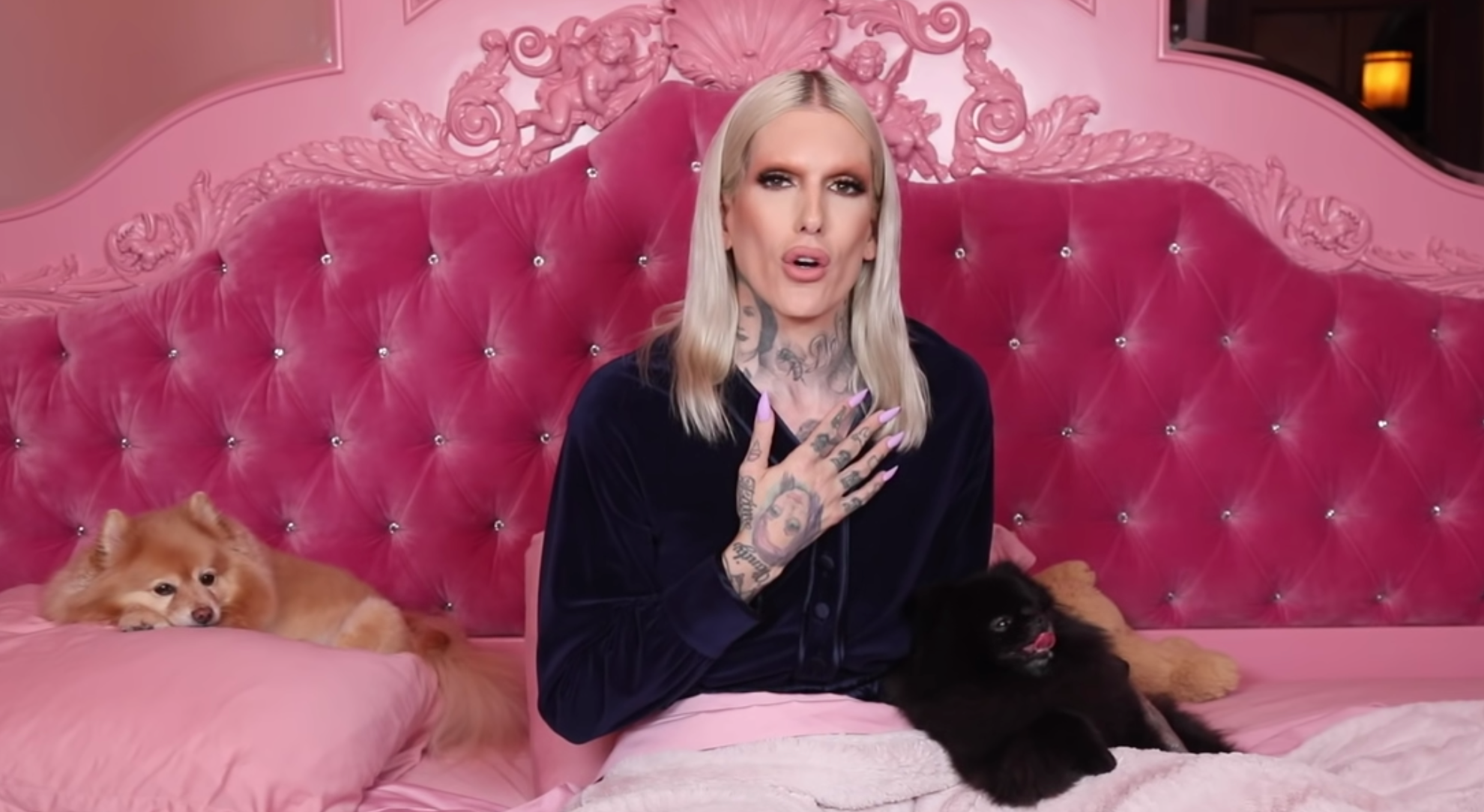 Article continues below advertisement
In the video, Jeffree opened up how upset he is because he saw Nate as his soulmate. He was "the only man who was confident enough to love me publicly, to love me for me fully." He claimed that the two remain friends. However, in recent news, we learn that maybe that it isn't the case.
Article continues below advertisement
What happened between Jeffree and Nate, exactly?
While we didn't get anything too concrete back in January, Jeffree uploaded a new video on March 28 titled, "Updated House Tour! Being SINGLE and Quarantined." In it, we're able to check out his gold Versace walls and disco-themed bedroom while also getting the scoop on what went on between Jeffree and his ex.
When promoting the new video a few days ago, Jeffree told his fans, "When you do so much for someone, and then later they do something really f---ing dark to you or they just get really nasty, you gotta wonder ... who was that person?"
Article continues below advertisement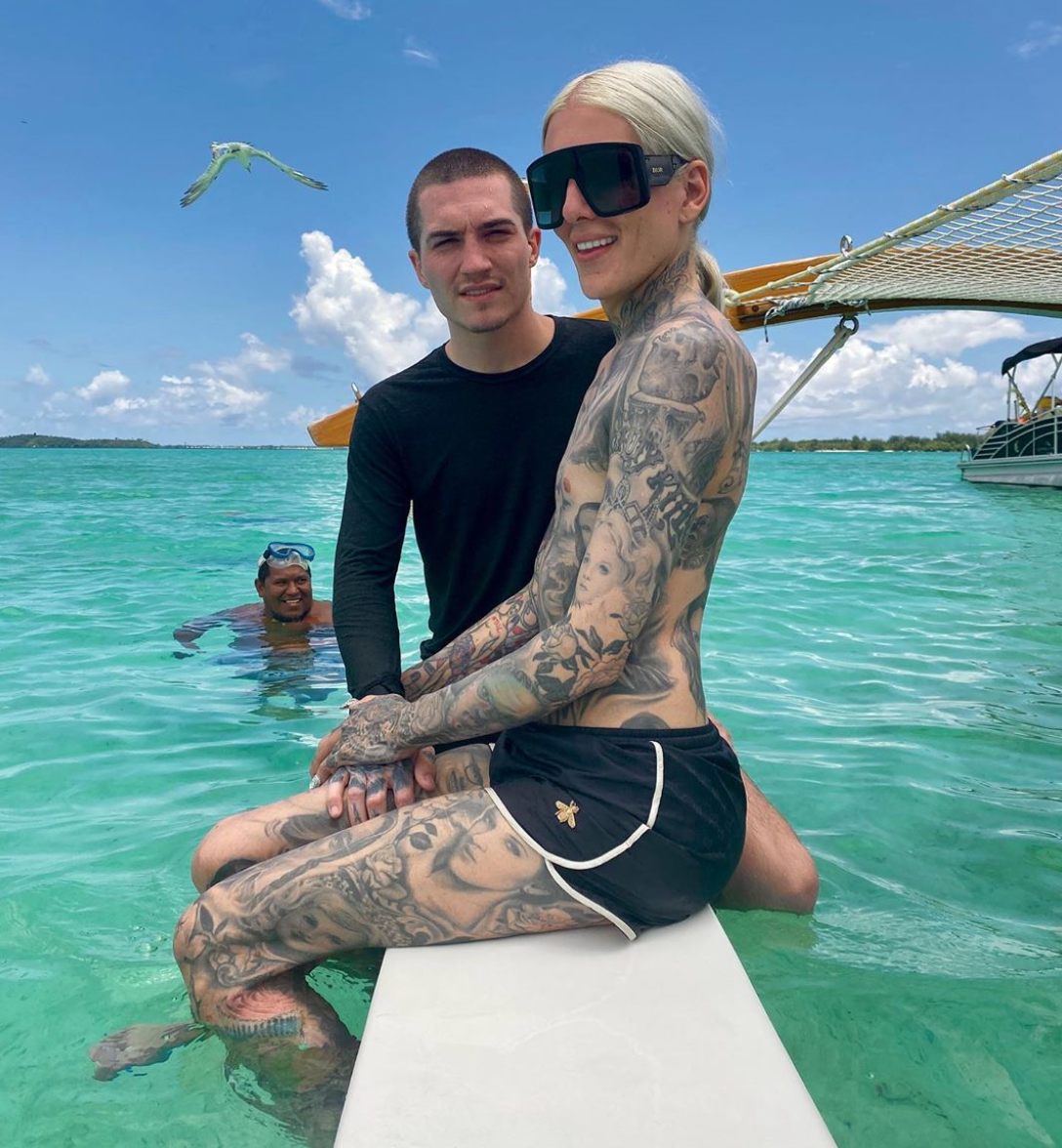 Jeffree starts talking about his former relationship about 20 minutes in, when he reveals he's painted the formerly lime green Aston Martin he "gifted" the skateboarder. He clears things up, saying, "I'm sure you're not surprised, but this car was always my car. I paid for it, it was in my name for months, and then we filmed that video." He added that he hoped fans doesn't think he makes things up, because he doesn't. He was "acting out" because a lot of ugly things had been happening behind the scenes.
Article continues below advertisement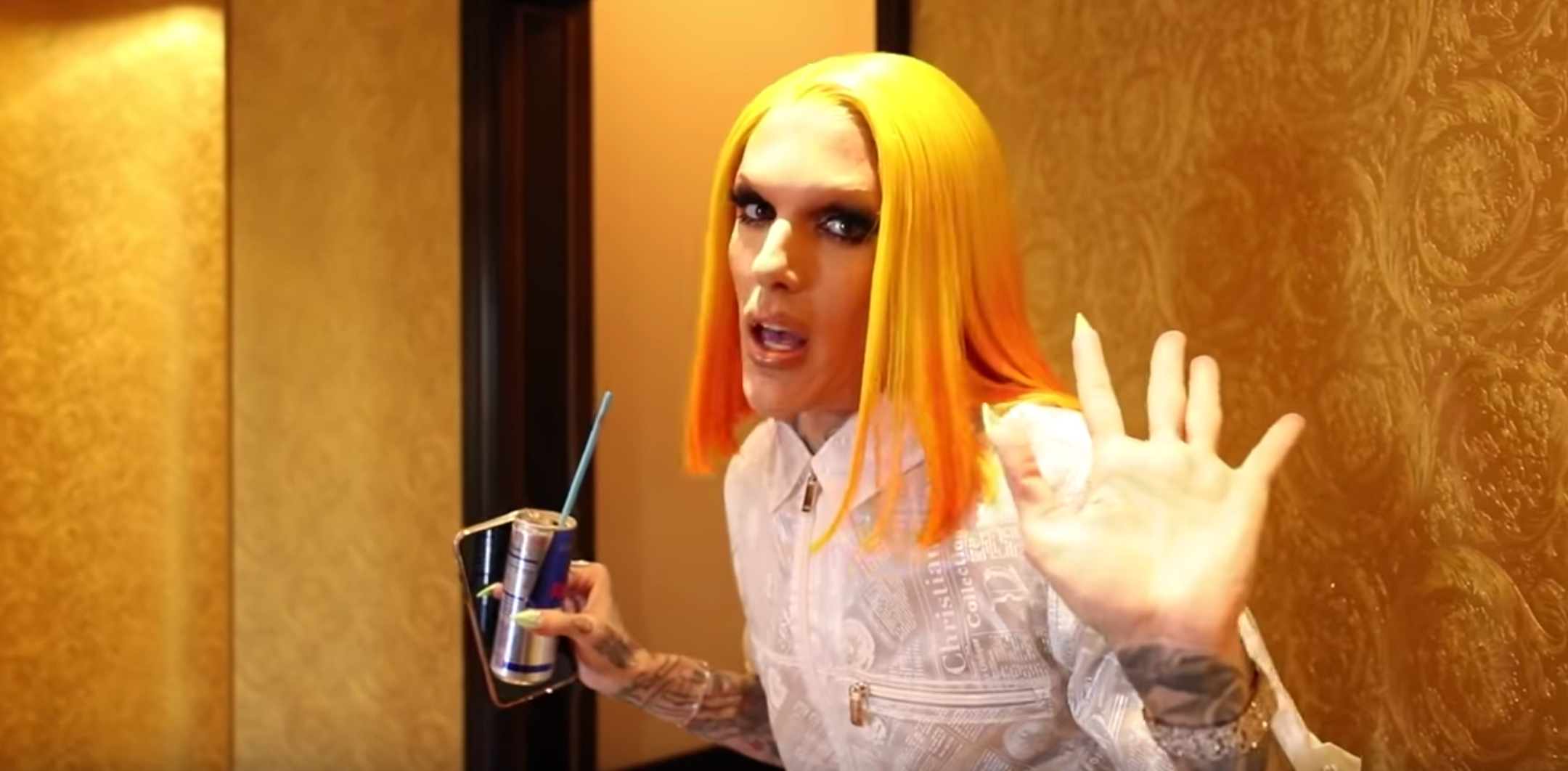 In the video, Jeffree elaborates a bit, saying some "really dark, ugly stuff" has been going on after the breakup. "I don't wanna say that because I'm afraid of being degraded online. I'm afraid of people misconstruing what I'm saying and going with it somewhere else. I've been going through it, I really have. I haven't told anyone that. I haven't vented or said a word, but it's been rough." He added, "Legally, for my protection, I don't really wanna say anything."
Article continues below advertisement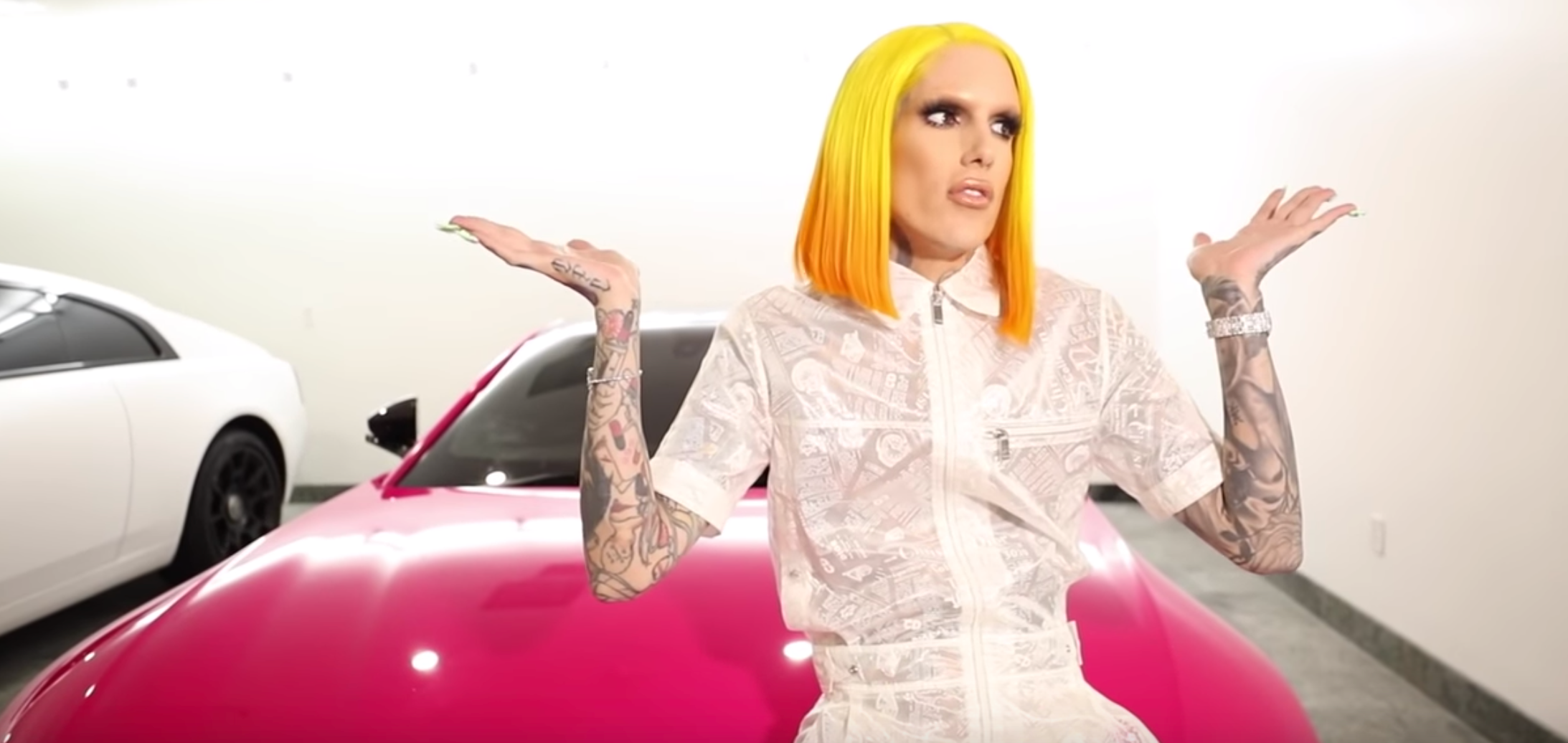 Jeffree's assistant Maddie added, "It's sad what you do for people, and what they do in return." Jeffree replied, "It's truly scary sometimes."
At least Jeffree can distract himself with his new home renovations. While the mansion looks beyond gorgeous, Jeffree said it himself that it needs more work. Plus, he joked that maybe he needs another puppy. (Jeffree has several Pomeranians — his eldest, Daddy, recently passed away.)
Hopefully during his work hiatus (Jeffree Star cosmetics is currently unable to ship any products due to COVID-19 restrictions,) the makeup star is able to spend the time self-reflecting and emotionally recovering.