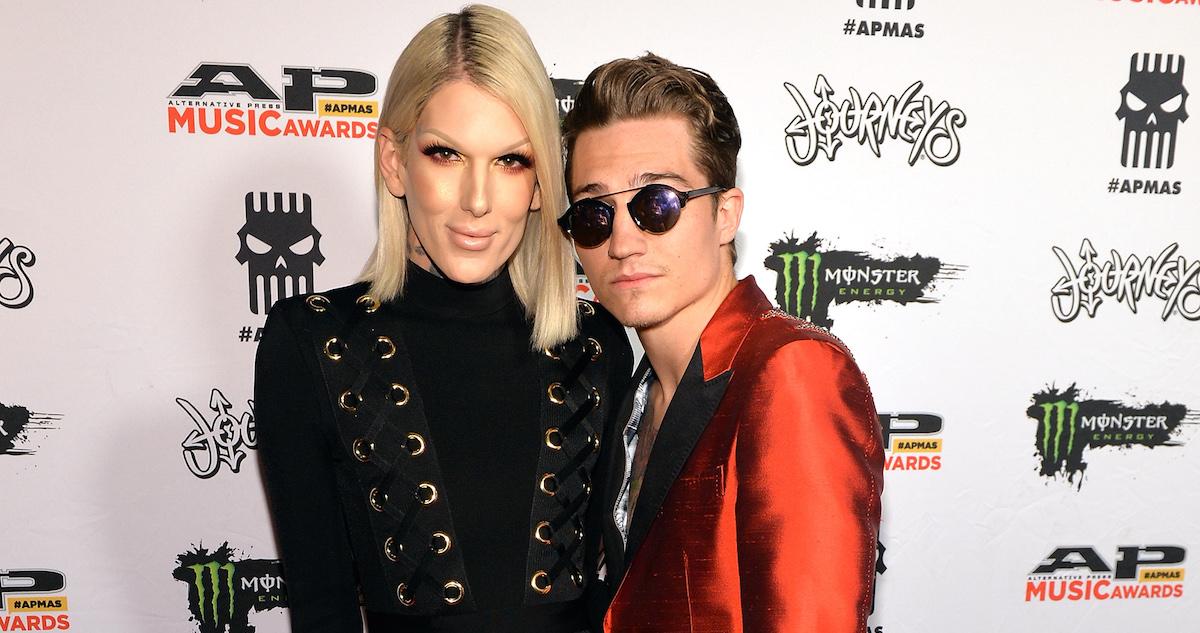 Does Jeffree Star's Ex Nathan Have a New Girlfriend?
When makeup vlogger Jeffree Star announced that he had split from his boyfriend of five years, Nathan Schwandt, in January of 2020, fans were shocked. After all, the couple had just moved into a $14.6 million mansion in Hidden Hills together, which Jeffree had said was so they could have room to expand their family in the future.
Article continues below advertisement
During Jeffree's breakup video, he explained that he and Nathan were on good terms. Nathan even came over to Jeffree's house several days later to watch the dogs.
Interestingly, Jeffree has been hinting at a less amicable split in the months since his breakup was revealed. In a March 28 video, Jeffree explained that he's been dealing with some "really dark, ugly stuff."
Article continues below advertisement
While Jeffree denied right after his split that Nathan was dating someone new, there's some recent evidence that suggests Nathan might have moved on with another woman.
Does Jeffree Star's ex Nathan have a new girlfriend? Read on for all of the details of Nathan's reported new relationship status, and why Jeffree may have been hinting at this in his latest video.
Does Jeffree Star's ex Nathan have a new girlfriend?
Right after Jeffree announced his split in a Jan. 11 video, there was immediate speculation that Nathan was dating a new woman in Malibu, and that she was the reason for the breakup. Throughout Jeffree and Nathan's five-year relationship, there were often rumors that Nathan was actually straight, and that he was just dating Jeffree for the money and the perks.
Jeffree did deny the initial reports that Nathan was dating someone else, but the gossip only continued.
Article continues below advertisement
While Jeffree always insisted that Nathan did not have social media accounts because he didn't want attention, the skateboarder created an Instagram account a few days before the split news went public. In the months since the breakup, Nathan has amassed more than 200,000 followers, and he's posted frequently.
On March 1, Nathan posted a photo from the Grand Haven Lighthouse and Pier, which is in Michigan (his home state).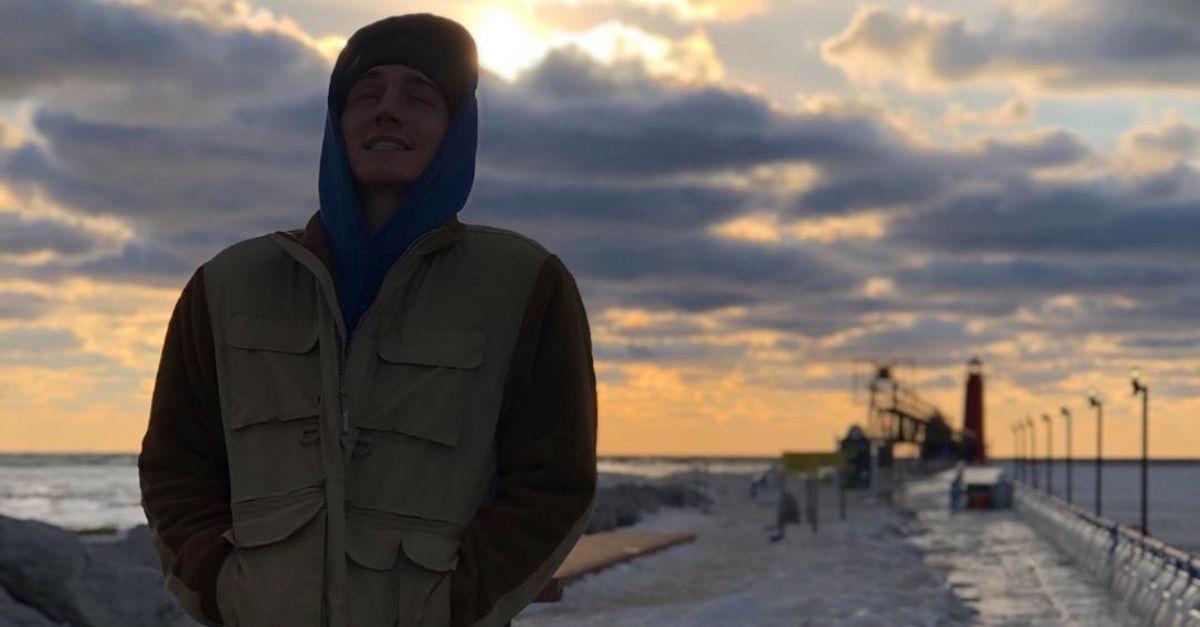 Article continues below advertisement
Several outlets had previously reported that Nathan was dating a woman named Leah Nelson, who lives in Grand Rapids, Mich. Nathan does follow her on Instagram (he only follows just over 250 people), and Leah also follows Jeffree's ex back.
On Leah's public VSCO page, she has a similar photo from the same angle at the Grand Haven Lighthouse. She even tagged the location.
Leah allegedly also had a photo of herself from the same location on her Instagram feed, which was posted on the same day as Nathan's. But, this can't be confirmed; she's since turned her profile to private.
This sparked his followers' attention, as the two easily could have been at the lighthouse together taking photos.
Article continues below advertisement
In another potentially compelling piece of evidence, Nathan turned the comments off on his photo from the lighthouse. This is the only photo on his feed that he did this with.
Not much else is known about Nathan's rumored girlfriend, as her Instagram page is private. But, if Nathan is dating someone new, it does explain why Jeffree has been a bit shadier toward his ex in his recent video.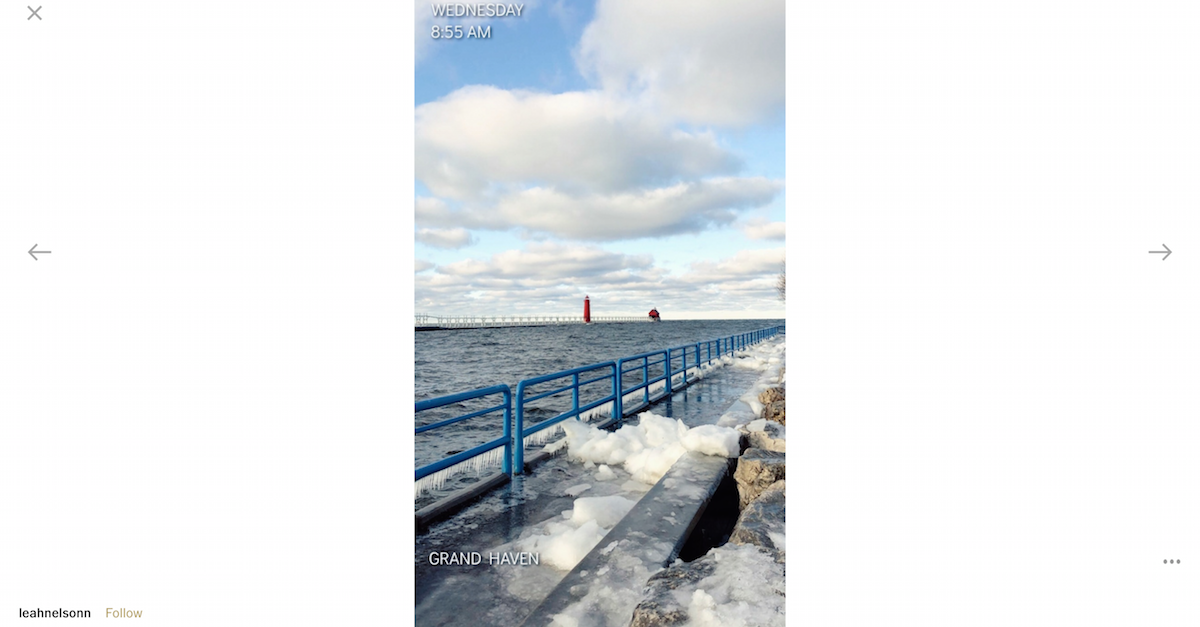 Article continues below advertisement
What did Jeffree say about Nathan in his house tour video?
Jeffree is never one to shy away from spilling the tea when it comes to makeup vloggers, fans, and other celebrities, so it was somewhat surprising when he remained mum on the details of his breakup. But, in his March 28 video, "Updated House Tour! Being Single and Quarintined [sic]." Jeffree showed off his Aston Martin car, which had previously been gifted to Nathan.
The car used to be painted a neon green color, which was Nathan's favorite. Jeffree has since had it redone in bright pink, and he explained in the video that the car was always in his name.
Then, Jeffree noted that he's really been going through a tough time since his split. While getting emotional, his assistant, Maddie Taylor, threw some shade that many believe was intended to be toward Nathan.
"It's sad what you do for people, and what they do in return," she told her boss in the video.
"It's truly scary sometimes," Jeffree then answered.
Jeffree hasn't commented on the more recent speculation that Nathan is dating Leah, and Nathan has not confirmed or denied his potentially new relationship status.