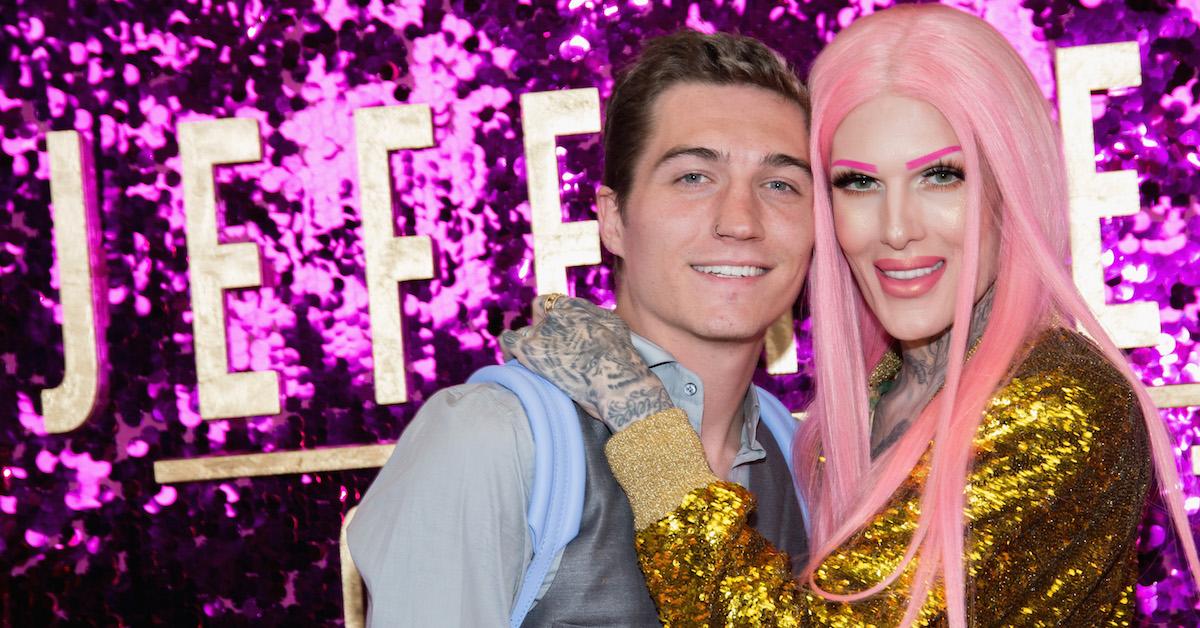 Did Jeffree Star Throw Shade at Nathan With His Blood Lust Palette Colors?
As if 2020 wasn't strange enough with the outbreak of the coronavirus and the subsequent economic uncertainty, it cannot be forgotten that the year started off with a dramatic breakup: the one between beauty vlogger Jeffree Star and Nathan Schwandt.
The two were an item for more than five years, and they had just moved into a $14.6 million Hidden Hills home together the month before their split was revealed. The breakup rocked the YouTube world, and fans have been hoping for a reconciliation.
Article continues below advertisement
When fans spotted Nathan in the background of one of Jeffree's Instagram stories just a few days after Jeffree's breakup video dropped, rumors went rampant that the two were secretly still together. The makeup mogul soon denied the speculation, and the other rumors that Nathan had already gotten a new girlfriend.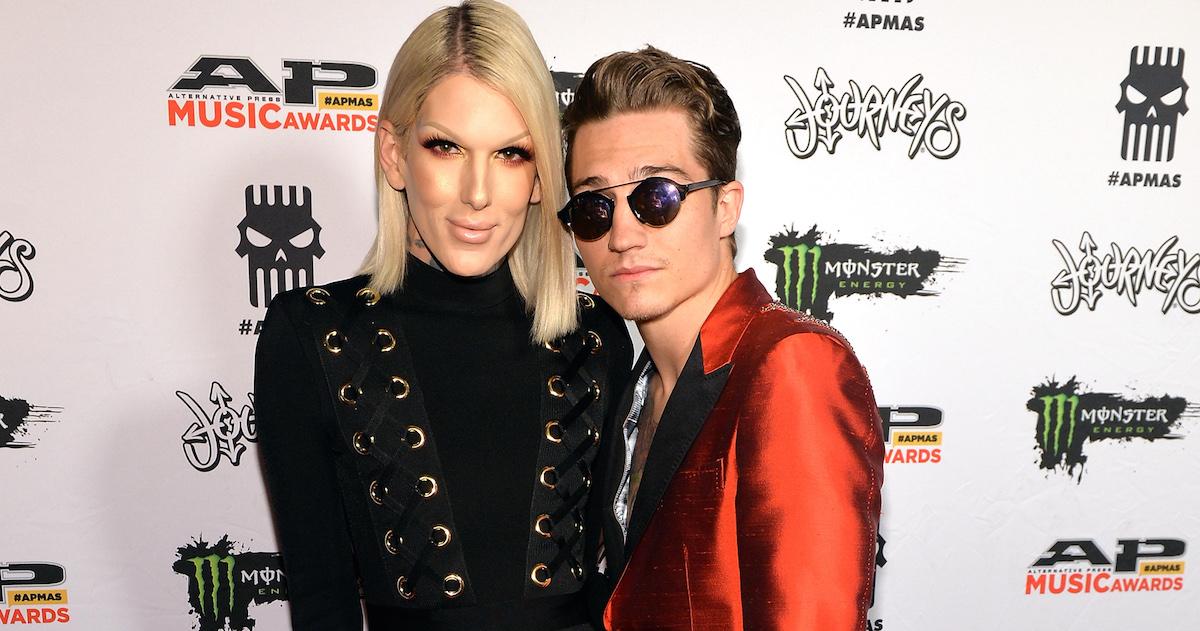 Article continues below advertisement
Are Jeffree Star and Nathan back together?
The breakup between Jeffree and Nathan seemed to come out of nowhere for Jeffree's ardent followers, and Jeffree said only kind things about his ex in his split video, leading many to wonder if the two would be broken up for long. More than two months after declaring the end of their relationship, Jeffree appears to still be single.
Article continues below advertisement
In fact, the Blood Lust collection creator hinted that he's definitely on the rebound. On March 9, he tweeted that there were multiple professional basketball players who had slid into his DMs.
"There are currently three NBA players in my DM's right now, but thank you for the concern," he tweeted.
While Jeffree may be enjoying singledom, there's a popular theory going around (which originated on Reddit) that his split from Nathan wasn't as amicable as he made it out to be in the reveal video.
Article continues below advertisement
Jeffree's latest collection is his Blood Lust one, and a Reddit user pointed out that the green colors in his palettes are usually named after Nathan. One past name was "High King," which the user claimed is because Nathan is known for liking marijuana.
If this is the case, in the Bloodlust palette, the green color name is definitely not flattering. In said palette, the green shade is "Vile Serpent." It is also located next to the "Betrayal" shade.
Of course, Jeffree has not spoken out about naming the green colors after Nathan. Considering the fact that the palette is named Blood Lust, it makes sense that the color names would be about greed and negativity.
Article continues below advertisement
Did Jeffree Star and James Charles end their feud?
As if the world wasn't upside down in 2020, there's another highly unexpected turn of events potentially occurring: the end of the James Charles and Jeffree Star feud. As fans of either of the vloggers will remember, Jeffree strongly took Tati Westbrook's side when she called out James for being ungrateful and shady in May of 2019. He later called James a predator, and he said that James had exhibited creepy behavior toward one of the Dolan Twins.
Article continues below advertisement
The feud largely contributed to the crusade to "cancel" James Charles, and he later spoke out about how detrimental it all was for his mental health. But, fans are now thinking that James and Jeffree either worked out their issues, or that Jeffree is trying to atone for his role in the ordeal.
James did TikTok star Charli D'Amelio's makeup for a video, which was uploaded on March 21. The TikTok teen posted a video of the collaboration the same day. After racking up the views, both videos went on the trending page for YouTube. Charli tweeted a screenshot of the videos on the trending page, and Jeffree retweeted it.
He wrote, "Umm you look SO gorgeous!!! James killed it per usual."
Many longtime fans found this to be suspicious, since Jeffree and James had been feuding for the better part of a year. Jeffree has yet to comment on the dozens of fan replies that express confusion.
James also has not confirmed whether or not he and Jeffree patched things up.