Jeffree Star Confirms Breakup With Longtime Boyfriend Nathan Schwandt
After five years together, did Jeffree Star break up with boyfriend Nathan Schwandt? Here's why social media has got fans very concerned.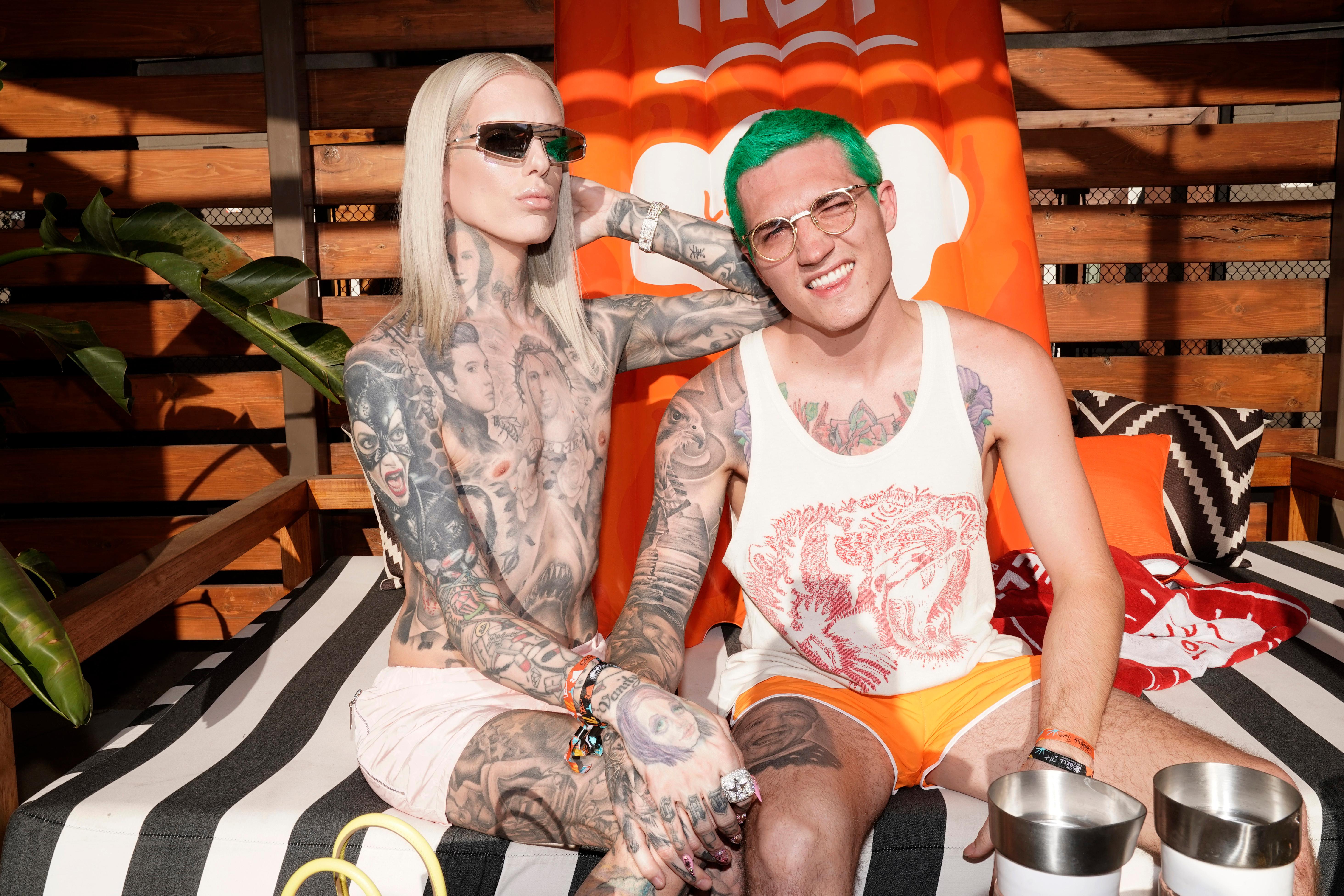 Is there a day that goes by that Jeffree Star doesn't make the news? On Jan. 11, the beauty guru took to Twitter to provide an update about his relationship with longtime boyfriend, Nathan Schwandt. Unfortunately, though, this time it wasn't a happy update.
Article continues below advertisement
Alongside a broken-heart emoji, Jeffree tweeted, "We broke up... Sorry for the silence, I've been trying to heal and it's been really hard." The Twitter update also included a link to a YouTube video titled, "We Broke Up."
"I never thought the day would come where I would be sitting here talking about this," a solemn Jeffree told followers while sitting on a bed surrounded by his dogs. "We've tried to film this 10 times now, and I've cried every single time."
In the video, Jeffree shared that he and Nathan actually split a few weeks ago. "I've used a lot of this time of silence to just try to heal," he explained, taking a deep breath to maintain his composure. "We're both in a state of shock; I'm devastated."
Breakup speculation recently started swirling when Jeffree removed "wifey of Nathan" from the bios of all of his social media accounts. And evidently, fans were onto something when they took notice.
Article continues below advertisement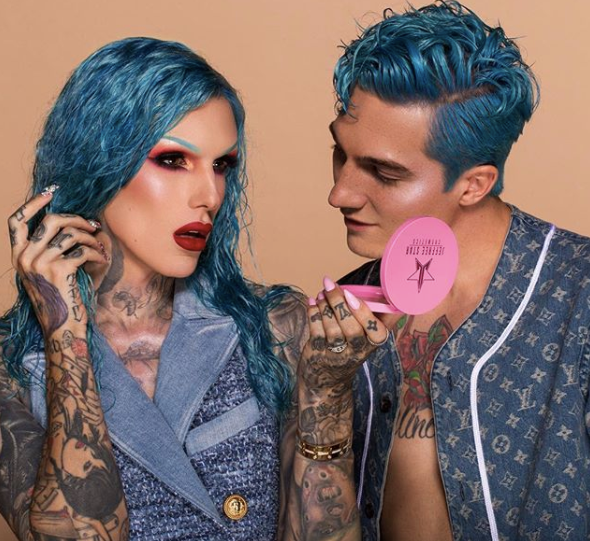 Did Jeffree and Nathan call it splits and break up after just moving to a new home together?
The pair have been a rather high profile couple since they met on Instagram and started dating nearly five years ago. Jeffree originally hit Nathan up in his Instagram DMs. Since then, the 26 year old has made frequent appearances on Jeffree's YouTube channel and Instagram, including a video that was posted on Jan. 1, 2020, the most recent video on his channel.
Article continues below advertisement
The video was of a tour of the couple's new house. Jeffree announced the move on his channel on Dec. 21, 2019. The new mansion cost him $14.6 million. The 25,000 square foot home includes eight bedrooms, 13 bathrooms, a gym, a sauna, and an elevator, but it also included Nathan, who moved with him from their old property.
Article continues below advertisement
When Jeffree canceled his tour, fans wondered if their relationship was in trouble.
The tour originally consisted of four days, starting on January 10, that would have him stopping in Amsterdam, Dublin, Newcastle, and Liverpool. According to an official statement from Tatti Lashes, all four dates have been cancelled due to "personal reasons" that are preventing Jeffree from traveling to Europe.
Article continues below advertisement
Following the announcement, the social media maven stopped posting on Twitter, which he typically posts on multiple times per day. He also stopped posting on Instagram for about a week, although he does typically post slightly more infrequently on that platform.
Article continues below advertisement
Others have noted that Jeffree used to have "wifey of Nathan" in all of his social media bios, but they have all been removed. However, other fans claim that the phrase was removed some time ago. Nathan has also deleted all of his social media, including his Instagram where he initially met Jeffree. But, during Trisha Paytas's podcast, Jeffree discussed that his boyfriend deleted all of his social media accounts "weeks ago." The podcast was released on Dec. 17, 2019.
"The problem is that people were getting to aggressive," he said, of why Nathan choose to leave social media behind. "Every comment was just so sexual and it's crazy. On top of that, we would message a few people for fun. And they immediate would screenshot and try to turn it into a news story. We're so over all that energy and Nate's like 'I don't want to be online anymore.'"
Hopefully, with the help of his support system — and of course, the love of his dogs — Jeffree is able to heal and move on from his relationship with Nathan. We wish him well and hope the social media star keeps his chin up at his new mansion.