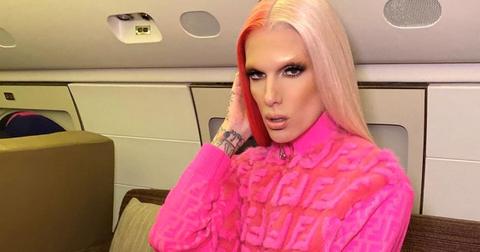 Kiss the Bulletproof Pink Vault Closet Goodbye — Jeffree Star Is Moving to a New House
By Shannon Raphael
Nearly seven months after letting fans into his bulletproof pink vault closet, Jeffree Star is moving on to greener pastures. The YouTuber announced on Twitter that he is moving less than a year after customizing his Calabasas mansion to suit his makeup and fashion needs.
After selling out the Shane Dawson X Jeffree Star Conspiracy Collection, it's no surprise that Jeffree wants to move up in the real estate world.
Jeffree Star is moving — here's what he said about his new house.
One of Jeffree's most popular videos is his pink vaulted closet tour, which has nearly 22 million views. In the beginning of the tour, he noted that the video's subject was the one fans requested the most. The custom pink marble floors, the top-of-the-line security system (which includes a retina scan, meaning that only Jeffree can open it) and, of course, the designer duds inside made Jeffree even more enviable.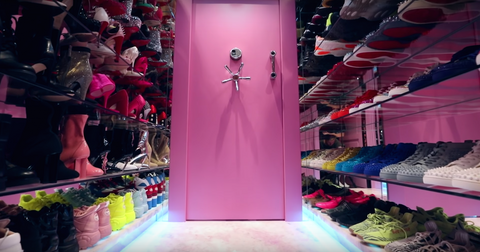 Shockingly, Jeffree announced in November that he and boyfriend Nathan had fallen in love with another property that was only a short distance from their current home. He later announced that he intended on putting his 7,100 square foot Calabasas mansion on the market in 2020. He originally bought the 6 bedroom, 7 bath home in 2016 for just over $3.5 million.
Just days after his first announcement, he wrote that he and Nathan were in escrow for their new home, and that he was excited for the next chapter in their lives together. He also revealed that the home was the perfect size for he and Nathan to expand their family. Should we be expecting any Baby Stars soon?
"We found the perfect new house only a few miles away but it's more private, has everything we need and room to grow for our family. Praying everything goes perfect!" he wrote on Nov. 6.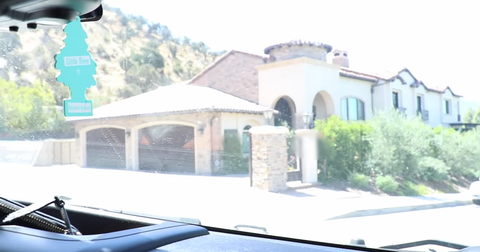 The couple is set to move into their new home in December, though their other home has yet to be listed. It's going to take the right buyer for that closet. Hopefully they can change the retina key lock system for a new owner.
And for those who were upset that Jeffree was leaving his vault behind? He doesn't really care.
"I know my pink vault was just completed 6 months ago but... my mental health is way more important than a closet," Jeffree tweeted. "We found our dream home and our hearts are ready for a change "
Jeffree is definitely feeling a bit nostalgic for his custom closet, as he shared some videos from inside of it on his Instagram stories on Dec. 2.
"Hey, everybody. I'm in the vault. I can't believe it's going to be old news in a few weeks," he said before showcasing his Birkin bag and sunglass collection and the vault's security door.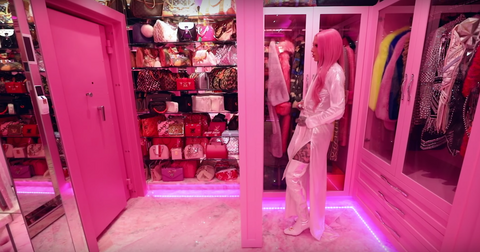 Who is Jeffree Star's boyfriend Nathan Schwandt?
Jeffree's upcoming move might be indicative of him taking his relationship with Nathan Schwandt to the next level. The couple has been together since 2015, and their relationship first began when Nathan DM'd the beauty vlogger online in 2014. Nathan, a Michigan native and former pet store employee, flew to California to meet Jeffree after their online exchanges went well.
When they met, Jeffree said it felt like they had known each other forever.
Nathan has had to deal with online haters who say that he's only with Jeffree for his money and success. Jeffree shut that notion down, and has said that he had virtually no success when Nathan first began reaching out to him. In the years since, Jeffree has amassed a net worth that is estimated to be around $50 million.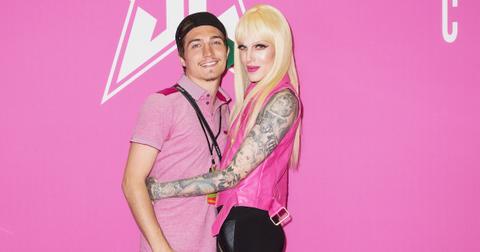 While Nathan is a fixture on Jeffree's Instagram and YouTube pages, he's definitely more withdrawn from the spotlight. He doesn't have an Instagram page, so he and Jeffree are truly a case of opposites attracting.
Jeffree has yet to reveal any exact details about his new home with Nathan, but we'll be eagerly awaiting a house tour of his new digs.