Kiss the Bulletproof Pink Vault Closet Goodbye — Jeffree Star Is Moving to a New House
Jeffree Star is moving — details on his new house, which he will share with Nathan Schwandt. He built his bulletproof pink vault just six months ago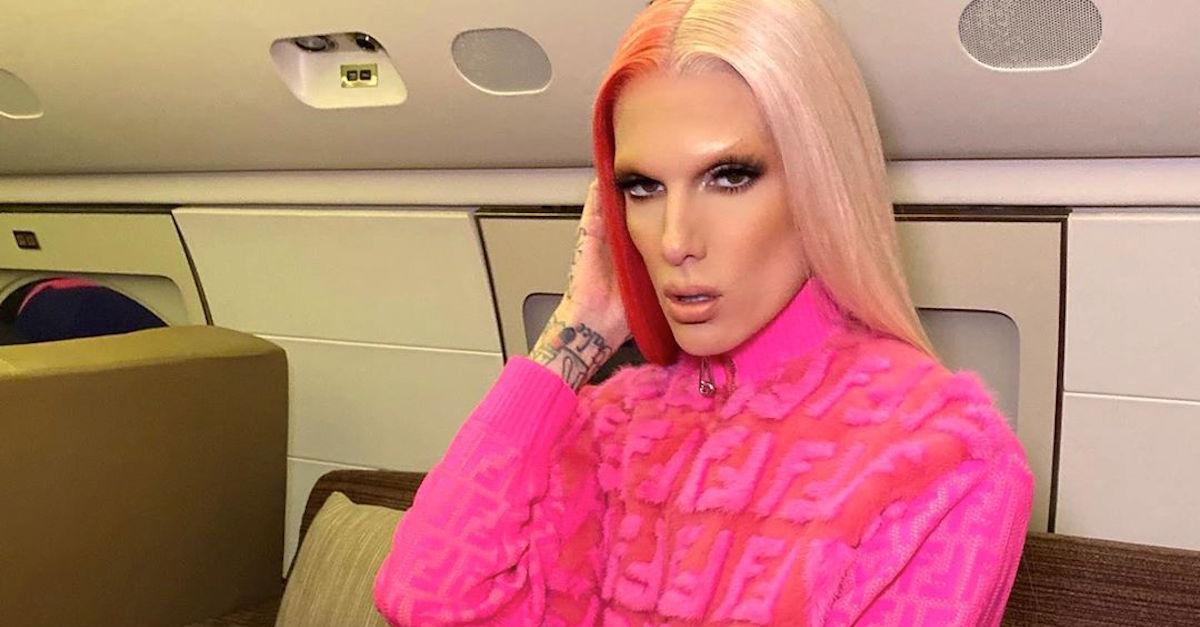 Nearly eight months after letting fans into his bulletproof pink vault closet, Jeffree Star is moving on to greener pastures. The YouTuber announced on Twitter that he is moving less than a year after customizing his Calabasas mansion to suit his makeup and fashion needs.
After selling out the Shane Dawson X Jeffree Star Conspiracy Collection, it's no surprise that Jeffree wants to move up in the real estate world.
Article continues below advertisement
Read on to find out about his new home announcement, and what the move means for his life with boyfriend Nathan Schwandt.
Jeffree Star is moving — here's what he said about his new house.
One of Jeffree's most popular videos is his pink vaulted closet tour, which has nearly 22 million views. In the beginning of the tour, he noted that the video's subject was the one fans requested the most. The custom pink marble floors, the top-of-the-line security system (which includes a retina scan, meaning that only Jeffree can open it) and, of course, the designer duds inside made Jeffree even more enviable.
Article continues below advertisement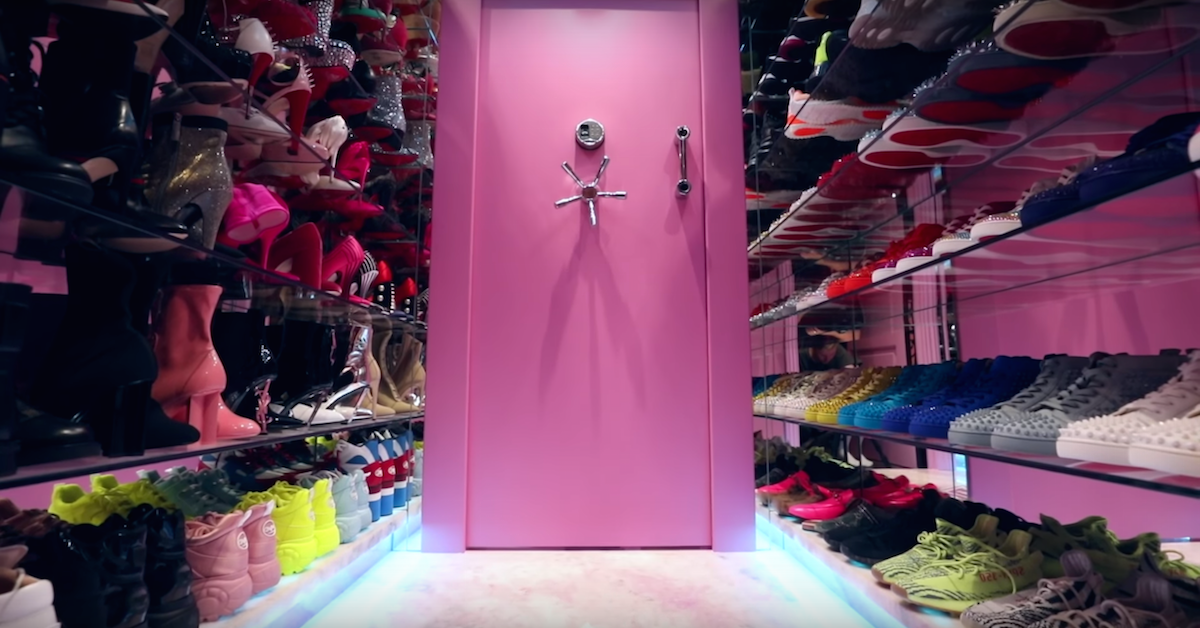 Shockingly, Jeffree announced in November that he and boyfriend Nathan had fallen in love with another property that was only a short distance from their current home. He later announced that he intended on putting his 7,100 square foot Calabasas mansion on the market in 2020. He originally bought the 6 bedroom, 7 bath home in 2016 for just over $3.5 million.
Article continues below advertisement
Just days after his first announcement, he wrote that he and Nathan were in escrow for their new home, and that he was excited for the next chapter in their lives together. On Dec. 21, Jeffree posted a video and he officially announced that he and Nathan moved.
His new digs cost are in the elite area of Hidden Hills — and it cost him a whopping $14.6 million. He'll have 25,000 square feet of space to shoot new content in. His home also includes eight bedrooms, 13 bathrooms, a gym, a sauna, and an elevator.
Article continues below advertisement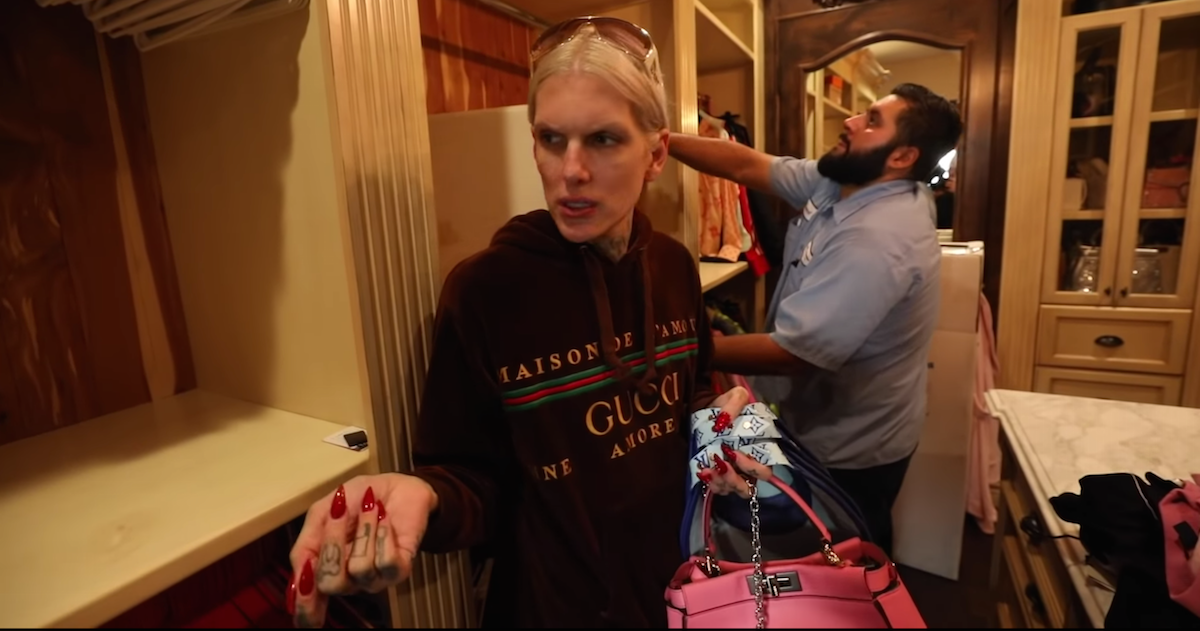 Jeffree promised an even bigger pink vault in his next home.
Before Jeffree officially said goodbye to his Calabasas "starter" home, he gave fans one final look into his infamous pink vault closet. While the rest of his house was completely empty, the vault still had life to it (and a ton of clothes).
While walking through it, he noted that it would be a tremendous project for someone to change anything about the closet. If the door were to be removed, he said that all of the mirror-lined walls would shatter.
Article continues below advertisement
"That's horrifying," Jeffree said about the thought of a new buyer potentially taking his pink vault down. His house has not been sold yet.
He confirmed in the Dec. 21 video that he's going to build another epic closet in his new house.
"A lot of love went into this," he said about making the closet. "And I know a lot of people are like, 'Jeffree, you finished this seven, eight months ago, what the hell?' We're going to build a bigger one. There is a bigger space in my house for something like this. So I can't wait to do it bigger and better."
He explained that the vault was still full because he didn't want to move his expensive clothes until his home security system was set in the new house.
Article continues below advertisement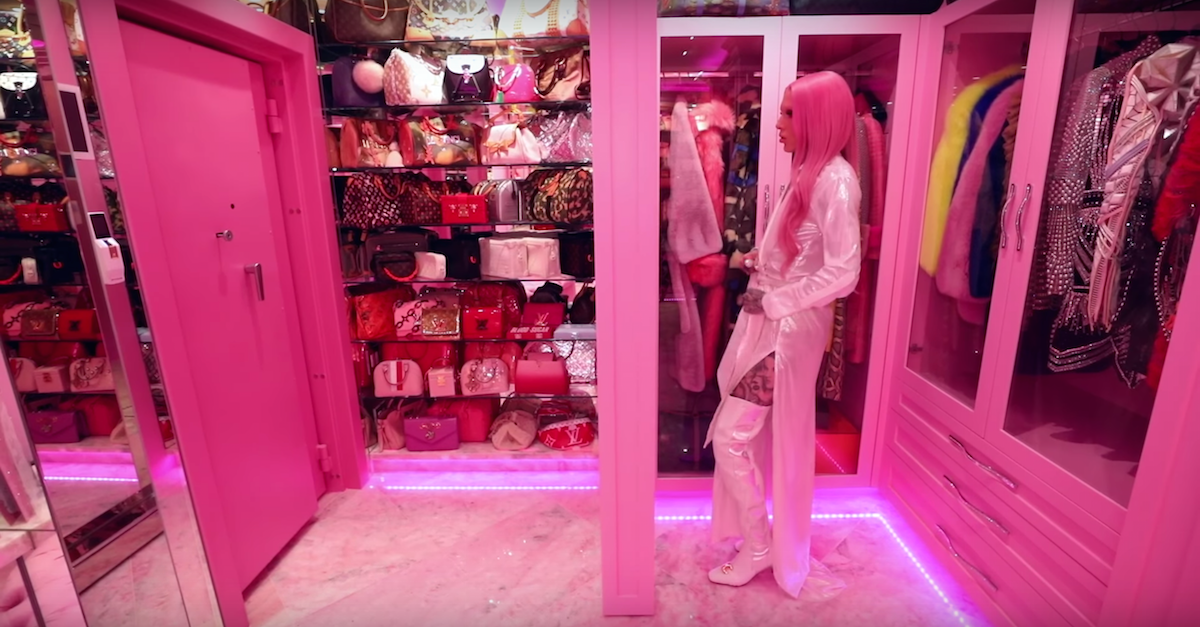 And if anyone was ever thinking of getting an unscheduled tour of Jeffree's new house, think again. He said he's putting over 100 new cameras in his house for security, and that he'll have two armed security guards standing by at all times. It looks like he doesn't want another robbery sting like the one that occurred at his warehouse.
Article continues below advertisement
Who is Jeffree Star's boyfriend Nathan Schwandt?
Jeffree's move might be indicative of him taking his relationship with Nathan Schwandt to the next level. The couple has been together since 2015, and their relationship first began when Nathan DM'd the beauty vlogger online in 2014. Nathan, a Michigan native and former pet store employee, flew to California to meet Jeffree after their online exchanges went well.
When they met, Jeffree said it felt like they had known each other forever.
Nathan has had to deal with online haters who say that he's only with Jeffree for his money and success. Jeffree shut that notion down, and has said that he had virtually no success when Nathan first began reaching out to him. In the years since, Jeffree has amassed a net worth that is estimated to be around $50 million.
Article continues below advertisement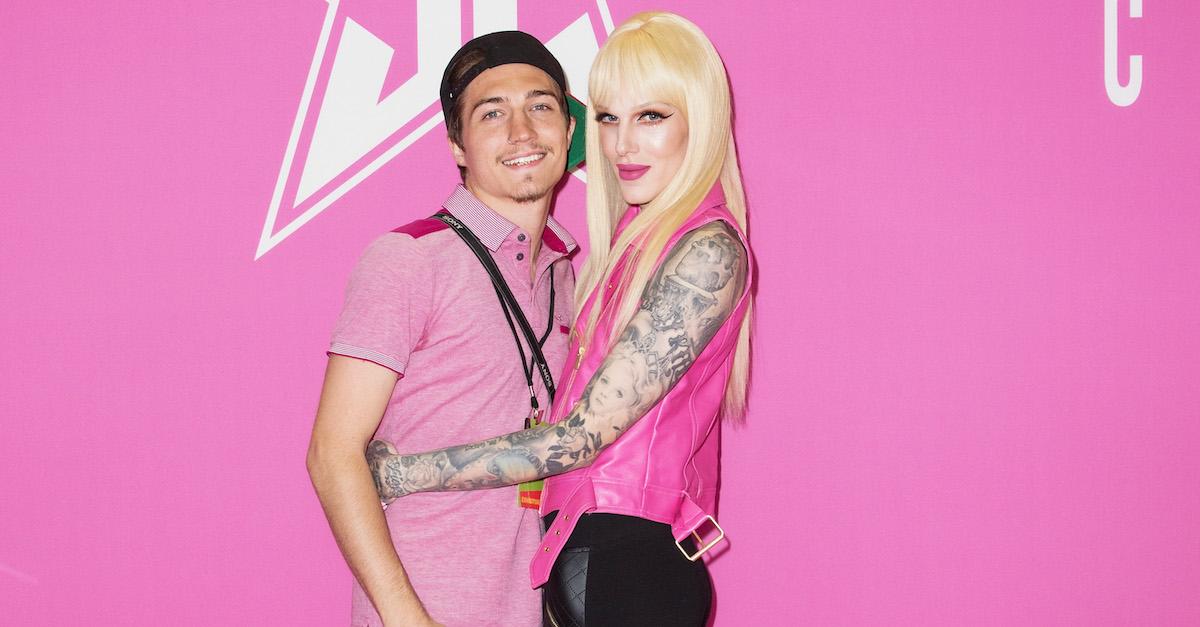 While Nathan is a fixture on Jeffree's Instagram and YouTube pages, he's definitely more withdrawn from the spotlight. He doesn't have an Instagram page, so he and Jeffree are truly a case of opposites attracting.
We'll anxiously await a new house tour from Jeffree. And, of course, a pink vault closet tour once it's done.