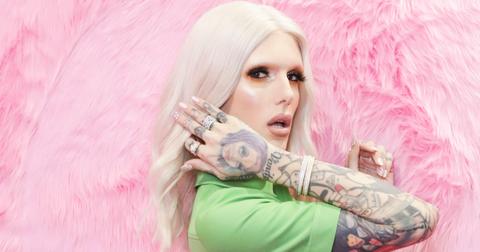 Jaclyn Hill 2.0? Jeffree Star Apologizes to Customers Who Found Hairs in His Makeup Palettes
By Shannon Raphael

Updated
Some customers found hair in their Jeffree Star makeup palettes.
After making The Beautiful World of Jeffree Star together, Shane Dawson and Jeffree teased their Conspiracy collection, which included multiple eyeshadow palettes and glosses. The collection dropped on Nov. 1, and it quite literally broke both Jeffree's website and Shopify as fans rushed to place their orders. It soon sold out completely, which made it far more successful than either of the YouTubers could have imagined.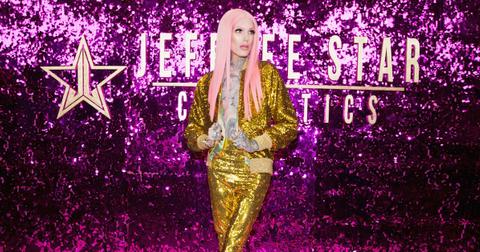 But, in the process of trying to meet the high order demands, several of the palettes seemed to miss the mark in production. On Nov. 10, a fan tweeted at Jeffree about how she found a hair in the color "Pig-ment." The fan attached a video of her taking the hair out with a set of tweezers, and she wrote that she wanted the issue to be resolved, and for him to be aware of it.
Several other fans also posted videos and pictures of the hairlike fragments existing in other colors in the palette. But, Jeffree was notably silent for more than a week, which had some fans wondering if he was going to pretend as if the issue didn't exist.
Jeffree apologized and shared the results of the factory's investigation.
Jeffree didn't respond to the fan for days, but he issued a response on Nov. 22. He tweeted his statement, which included a typed letter about where the hair in question likely came from, and how the issue only affected "a few dozen" out of the 1.1 million palettes that were created. 
The delay in responding is likely due to the fact that Jeffree had contacted the factory that produces the palettes. The factory's statement concluded that the hair came from "cut ribbon sheets that [are] pressed into the product." Thus, the hairs are not human, which can ease the anxieties of some of the concerned customers.  
In the statement, the factory also noted that they held staff meetings, changed the way they cut ribbon near the products, and put black lights in so it would be easier to spot if the ribbon fragments fell into the product. 
Jeffree himself apologized for the fact that some of his customers weren't satisfied with his palette as a result of the ribbon issue. He noted that he "pride[s] himself on quality."
Fans praised Jeffree's thoroughness in figuring out the root of the problem. Some fans were critical because Jaclyn Hill was "canceled" for a similar issue, and yet, Jeffree was quickly forgiven for the hair debacle. It's unknown if any of the affected customers received refunds or new replacement palettes.
Though the hair complaints put a bit of a damper on the Conspiracy Collection, it is completely sold out, and Jeffree is moving forward with new products to celebrate the fifth anniversary of his makeup line. 
He's set to launch the original five colors from his first Christmas collection on Nov. 28.