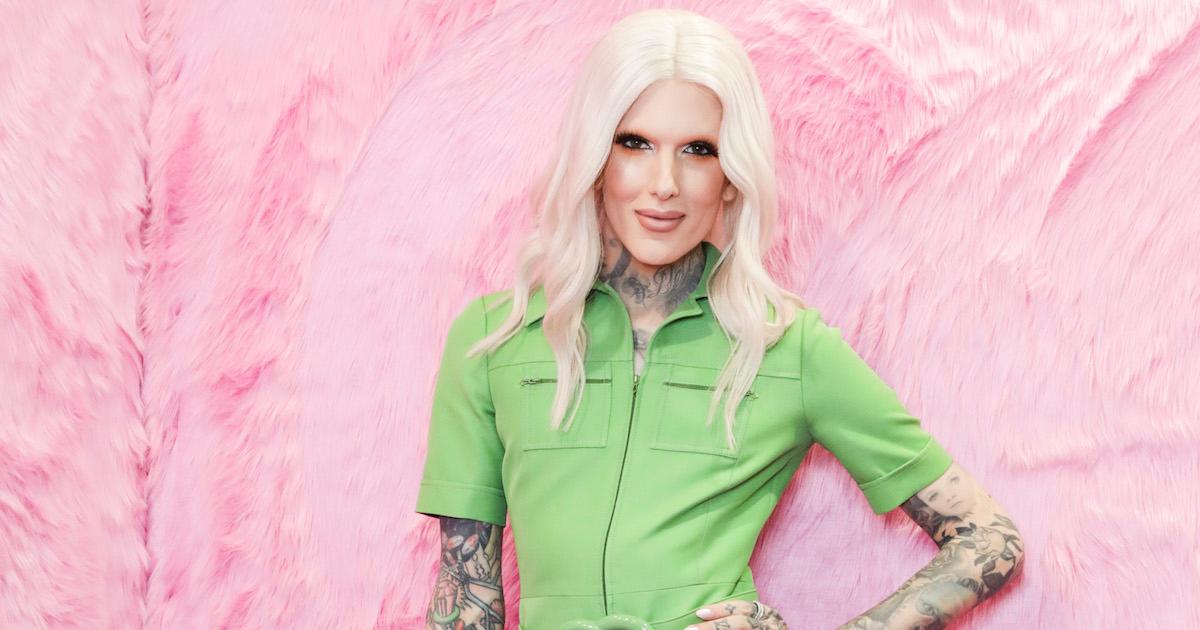 Jeffree Star Addresses the Person Who Stole $2.5 Million Worth of Makeup in His Docuseries
Though Jeffree Star has a lot to celebrate these days, what with his successful YouTube docuseries and his upcoming highly anticipated makeup launch with Shane Dawson, he's also been dealing with the fallout from his stolen makeup. Back in April of 2019, Jeffree claimed that somebody had stolen the entire stock of his Magic Star concealer collection, which hadn't even been released yet.
Article continues below advertisement
Fast-forward to The Beautiful World of Jeffree Star and he's talking about what went on during the makeup burglary. Who stole Jeffree's makeup? We have the details on what happened, who was blamed, and how Jeffree has spoken about it on his docuseries in the months since.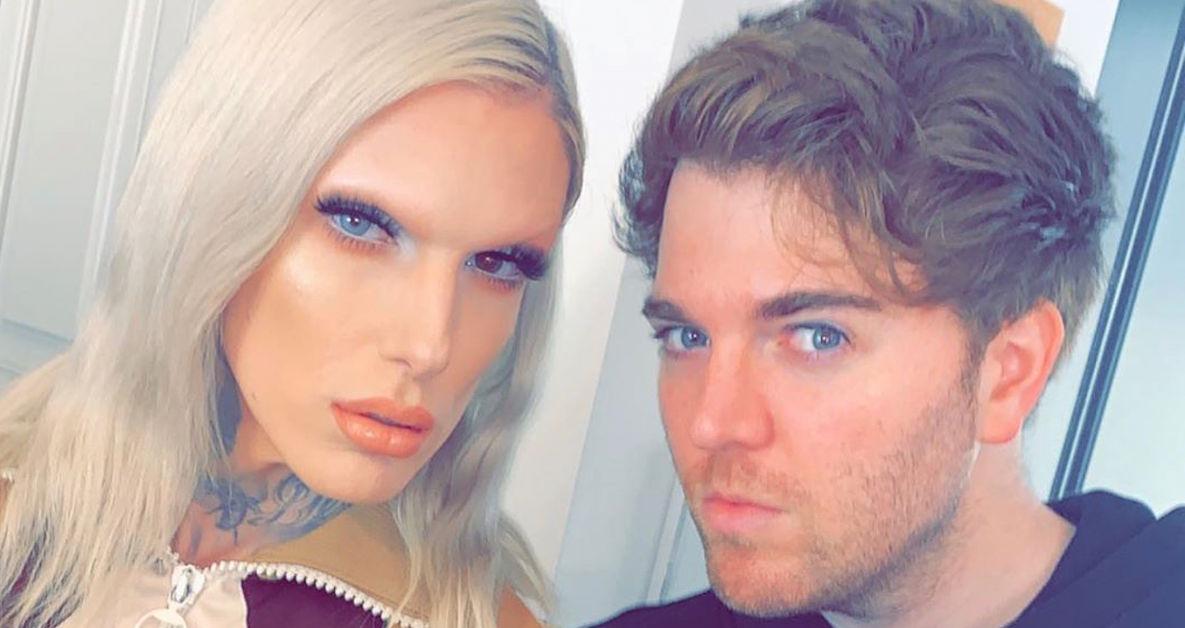 Article continues below advertisement
Who stole Jeffree Star's makeup?
The robbery from Jeffree's warehouse has been a pretty major storyline on his docuseries, as he and Shane were filming it when the products were stolen. Jeffree claimed that more than $2.5 million worth of merchandise was stolen, and that it was an inside job. He said that someone cut a hole in the roof of his warehouse and went down to steal the yet-unreleased products from a concealer line.
Though he was able to get a lot of the product back, he was still devastated that people had the product ahead of the launch. In the Oct. 28 episode of the docuseries, entitled "The Failure of Jeffree Star and Shane Dawson," Jeffree discusses how authorities found the person who robbed the warehouse.
Article continues below advertisement
"So this past weekend, something that I have been waiting for a few weeks to happen finally happened," Jeffree said about catching the makeup burglar on April 9. "A brand new product that I've been working on for over a year has been leaked."
The video then showed Jeffree and Shane meeting where Jeffree says, "She's feeling robbed and ready to mingle," he went on to say. "I hate that every time I see you guys, I'm like 'the craziest s--t's happened.'"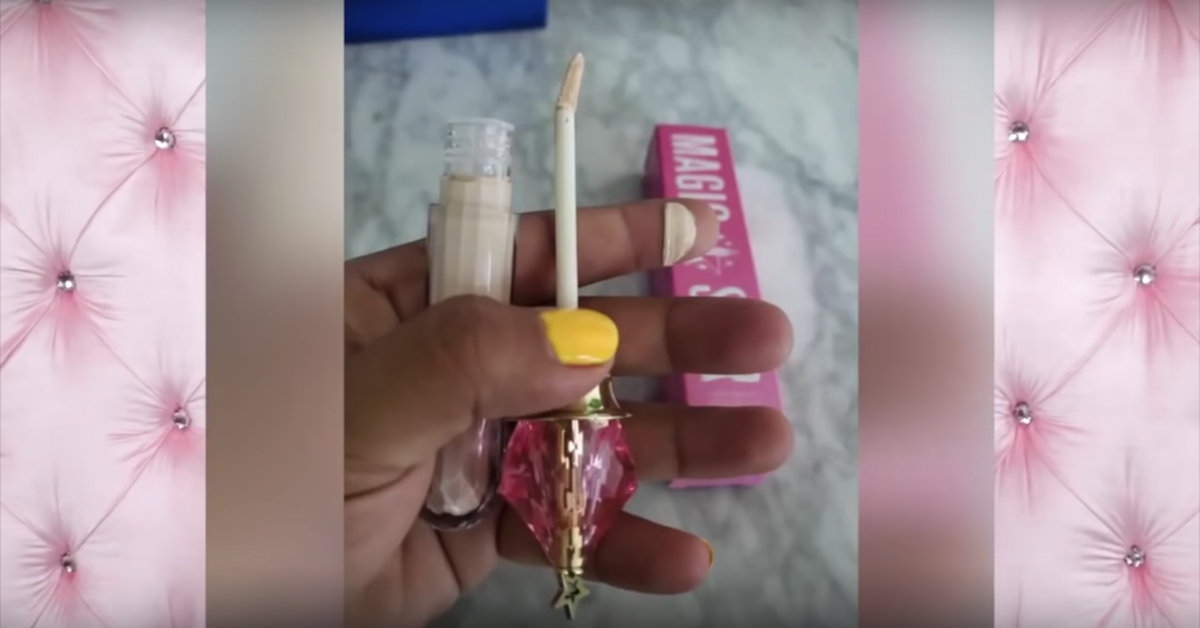 Article continues below advertisement
"This weekend, a photo popped up online, and they took an entire shade of f--king concealer," Jeffree said. A clip of a FaceTime between Jeffree and Shane was then shown, where Jeffree explained that four people were already in jail for the robbery.
Jeffree then explained that computers and phones were tracked to find out where the poster online had gotten the concealer from. The people were then tracked down who stole the concealer originally.
"It's really dark. So they tried to ruin my concealer launch. I couldn't believe they were dumb enough to post a photo trying to sell it online."
Jeffree went on to talk about how the success of his Blue Blood collection helped soften the blow of his botched concealer launch.
But, Jeffree noted how it took his team a year just to design the bottle of his concealer, and when he found out that was what was taken from the warehouse, he was completely crushed.
Article continues below advertisement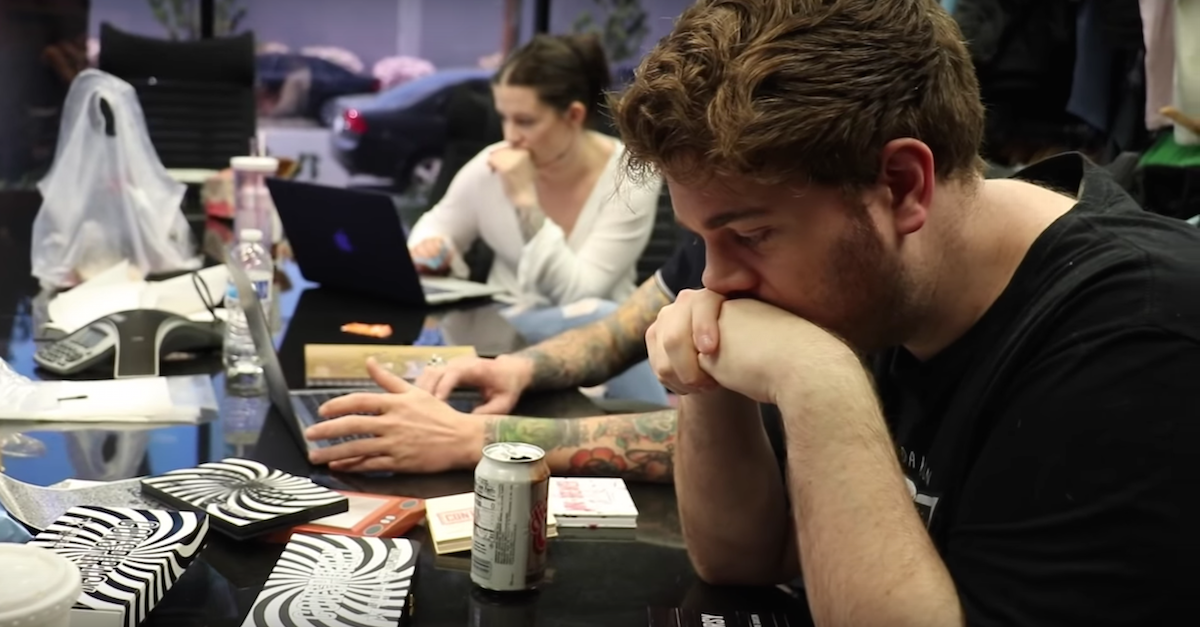 When is the Jeffree Star X Shane Dawson collection coming out?
In addition to discussing the burglary in "The Failure of Shane Dawson and Jeffree Star" episode, the two also played around with different packaging options for their upcoming makeup collab. The line — which will include liquid lipsticks, a full-size palette, and a mini palette, is set to launch on Nov. 1 at 10 a.m. EST.
Article continues below advertisement
In the video, the two clashed over what they envisioned the packaging for the Conspiracy palette to be. Shane went on to say that he no longer liked his original choice in the design, which Jeffree said he had been "shocked" that Shane had picked it in the first place.
"I don't want to push you to do something, right?" Jeffree said during the subsequent design meeting. "When you picked this, I was actually a little shocked."
Because their collab launch is just days away, it's clear that the two have finally settled on the look for their makeup collection, though it certainly wasn't an easy process.
Parts 1 through 5 of The Beautiful World of Jeffree Star are available to stream on YouTube.