The Conspiracy Collection Launch Crashed the Jeffree Star Cosmetics Website
Jeffree Star Cosmetics has been facing backlash for their customer service problems after Shane Dawson's 'Conspiracy' palette launched.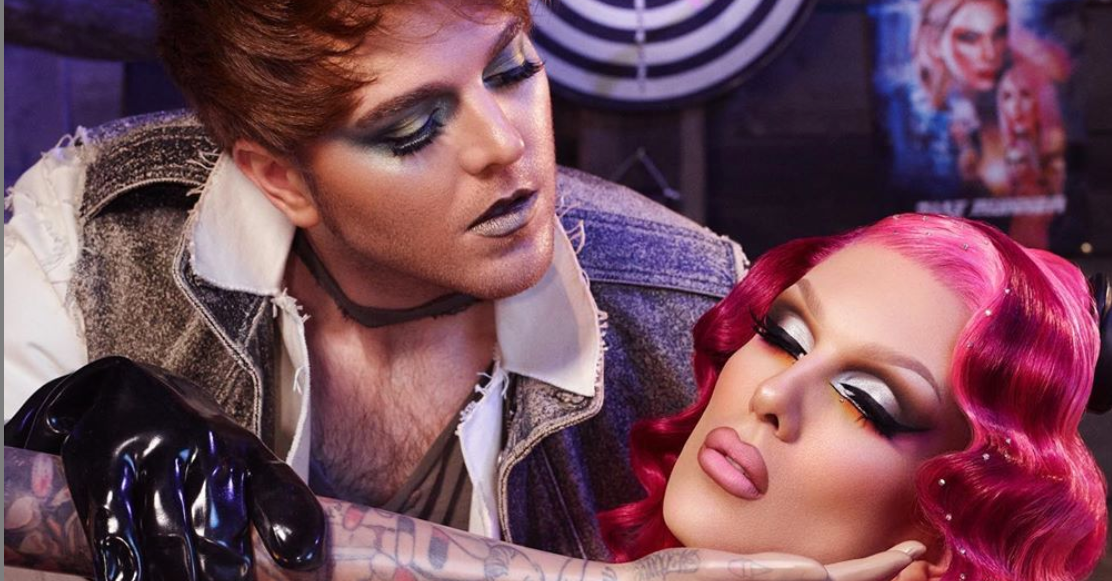 Fans are ridiculously excited about the palette, which launched on Nov. 1. It's been in the works for over a year while Shane had been dropping hints about his work on the collection.
Article continues below advertisement
Fans aren't happy with Jeffree Star Cosmetics' customer service.
After the launch, though, things didn't go as smoothly as planned. Like with most beauty gurus' palettes, the launch sold out quickly, and many others were forced to turn to Jeffree Star Cosmetics' customer service because they couldn't complete their orders.
Article continues below advertisement
The Conspiracy Collection launch crashed the site.
Many people who logged on to order the palette found that the Jeffree Star Cosmetics website had crashed.
Fans who tried to access the site to get a palette of their own were met with an error message, leaving many scrambling for a new method to buy one.
"You guys CRASHED the site! Shane's in a ball crying on the floor. Working on getting everything back up!!! #shanedawsonxjeffreestar" Jeffree tweeted shortly after the collection's release.
Shane quote-tweeted Jeffree, saying "IM SO SORRY, GUYS!! we're trying everything right now!!"
Apparently Shopify, which is the company that Jeffree uses to handle the sales side of his company, posted on their website that "some storefronts" were having problems, but didn't confirm it was Jeffree's site specifically having problems, according to Business Insider.
Article continues below advertisement
Other users found they couldn't complete their transactions.
Some of the customers who were able to visit Jeffree's site found that they couldn't complete their order, adding items to their cart but not being able to complete their checkout. Fellow YouTuber KEEMSTAR was one of them.
"STOP PLAYING #JeffreeXShane !!" he tweeted, showing a video of the error message he received while trying to check out.
Article continues below advertisement
Fans are, of course, frustrated with this, flooding the Jeffree Star Cosmetics customer service with their complaints. Others are trying to take it in stride, tweeting out jokes about their failed purchases.
"When you have everything from Shane's collection in your cart and you go to pay but the site crashes again," user @itzVictoriaaa14 tweeted.
"Me thinking I was actually going to get this damn palette today #JeffreeXShane" @avgilbertson tweeted.
Article continues below advertisement
It seems like the only people that were able to secure a palette were those who decided to buy it in person.
The palette and collection of lipsticks were sold at all Morphe stores, but many of the stores sold out in minutes.
"I went to Morphe and the bundles, mirrors, half of the lipsticks, and bags were sold out... supposedly it was a week worth of products they had stocked. #ShaneDawsonXJeffreeStar" @joonslittlecrab tweeted.
It seems that any problems with the Jeffree Star website have since been resolved, but all of the palettes and lipsticks are officially sold out, according to Jeffree Star's Twitter. There's no confirmation as to when there will be a restock, but hopefully it won't be long.