Did Jeffree Star's Tweet About Khloé Kardashian Get Him Blacklisted by the Famous Family?
YouTube personality Jeffree Star talks about that infamous Khloé Kardashian and Tristan Thompson tweet in his new video reviewing Kylie Skin with YouTuber Shane Dawson — get all the details.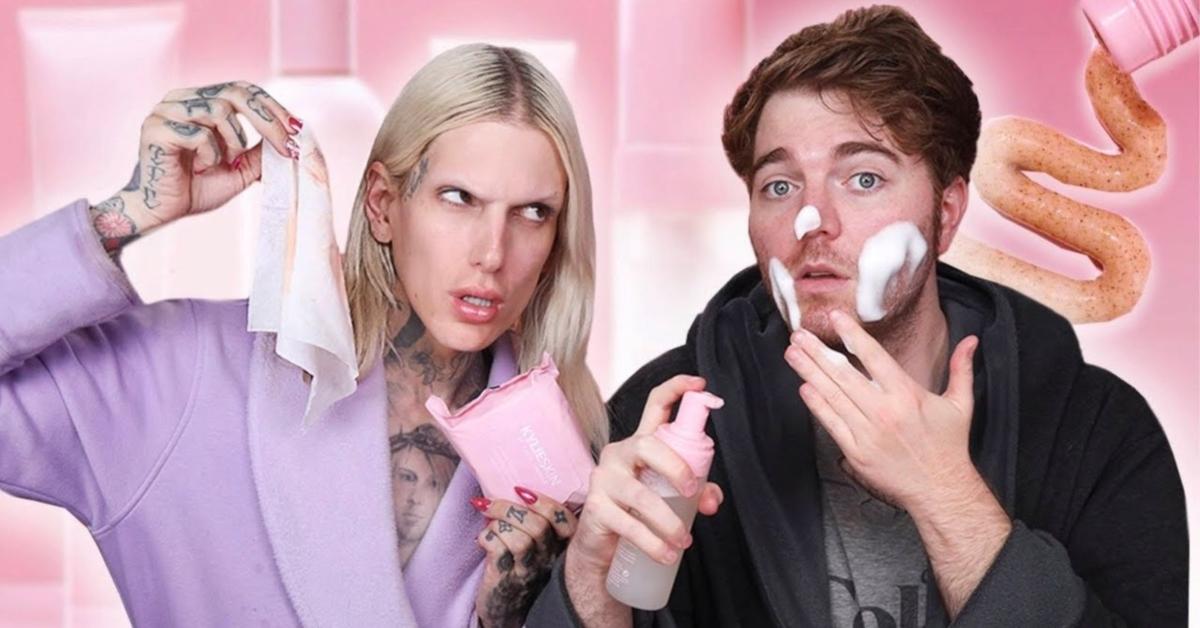 Article continues below advertisement
On June 2, the popular social media influencers decided to share their opinions of the famous billionaire's new beauty launch — and the shade is real.
"I'm coming into this completely unbiased. I just wanna know if this skincare works," Jeffree said in the video. Jeffree got the sold out products from a fellow beauty influencer (who wanted to remain nameless), which prompted Shane to ask Jeffree why he wasn't invited to the Kylie Skin launch party.
The beauty guru explained that he and the Kardashian-Jenner's have a bit of history. Most recently, Jeffree was involved in a Twitter feud with Khloé Kardashian after he called out her (now) ex, Tristan Thompson, on the social media platform.
Article continues below advertisement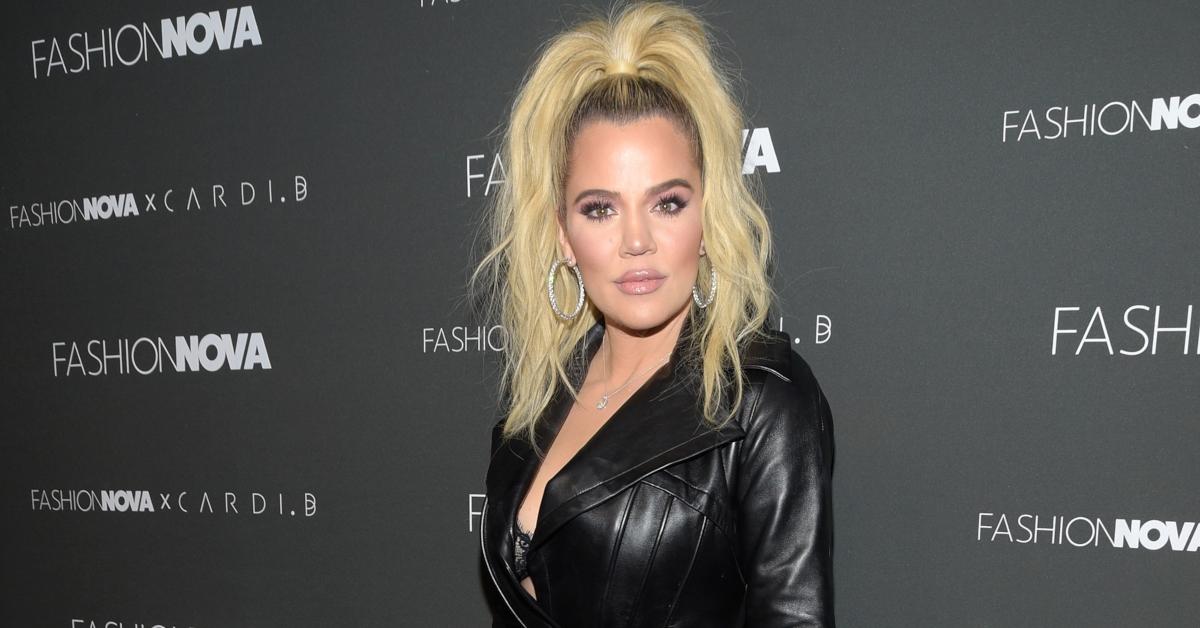 So, what did Jeffree tweet about Khloé Kardashian?
Before reviewing Kylie's new skincare line, Shane mentioned the infamous tweet by Jeffree, in which he dragged KoKo after she was cheated on by her baby daddy Tristan Thompson. "Sometimes I assert my opinion in other peoples' beefs, when I know things, or allegedly may have an opinion," Jeffree said in the video.
Article continues below advertisement
To recap, news broke at the end of April that Kylie's BFF Jordyn Woods allegedly hooked up with Khloé's beau Tristan. Obviously, the heartbreak did not sit well with the reality star and she decided to air out Jordyn's dirty laundry after she did an interview with Jada Pinkett-Smith on her hit Facebook show, Red Table Talk.
Article continues below advertisement
While Jordyn was doing the interview, Khloé tweeted, "Why are you lying @jordynwoods?? If you're going to try and save yourself by going public, INSTEAD OF CALLING ME PRIVATELY TO APOLOGIZE FIRST, at least be HONEST about your story. BTW, You ARE the reason my family broke up!"
Jeffree, who is basically neighbors with the Kardashians, made the decision to put himself right in the center of the drama when he tweeted back at the reality star, writing, "Learn to co-parent on a healthy level and stop acting like your man isn't trash either… thank you, now shut the f--k up. - The World."
He also went on Snapchat and accused Jordyn of hooking up with Tristan "for a month or two." Yikes!
Article continues below advertisement
So, what did Shane and Jeffree think of Kylie Skin?
The results are in... and Jeffree and Shane are not down for Kylie's new skincare line. Sorry, Kylie! While the two did specify that they're not being biased in the video — as they've loved some of Kylie's previous products — the duo is not a fan of the latest addition to her empire.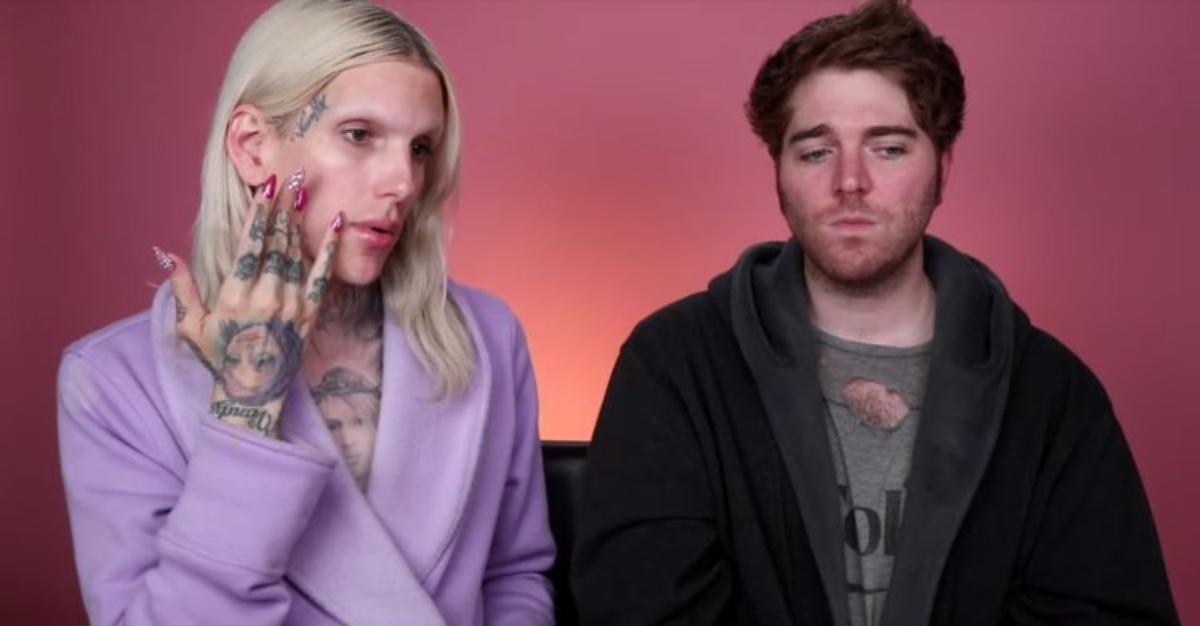 Article continues below advertisement
After using most of the products from Kyle Skin, Jeffree claimed, "My face feels basic. Feel me. Basic!" Adding, "Overall, I'm just not really impressed... I just wasn't really wowed by anything. My skin didn't feel like it was ready for makeup."
After discussing how they were both unimpressed by Kylie's latest product launch, Shane asked Jeffree, "Genuinely, you think this should have been better?" Never one to hold back his true feelings, Jeffree concluded, "Yes. I think for the price point because you're in the mid-20s, it should have performed better 100 percent."
Watch the full video below: