In Your Feelings About Jordyn Woods and Tristan Thompson? You'll Love These Memes
Tons of people are sharing brutal Jordyn Woods memes amid news of her role in Khloe Kardashian and Tristan Thompson's breakup.
Probably the only reason you knew the name Jordyn Woods until yesterday is because she's been BFF with Kylie Jenner since Kylie had her original lips. But we have a feeling that friendship is over now. Jordyn has found herself at the center of a Tristan Thompson cheating scandal — this time causing Khloé Kardashian to separate from her baby's father for good — and it's looking more and more certain the rumors are true.
And since just about everyone has an opinion about the Kardashians and their crew — even people who profess not to care — a ton of hilarious and downright savage Jordyn Woods memes are flooding Instagram and Twitter right now.
Article continues below advertisement
1. RIP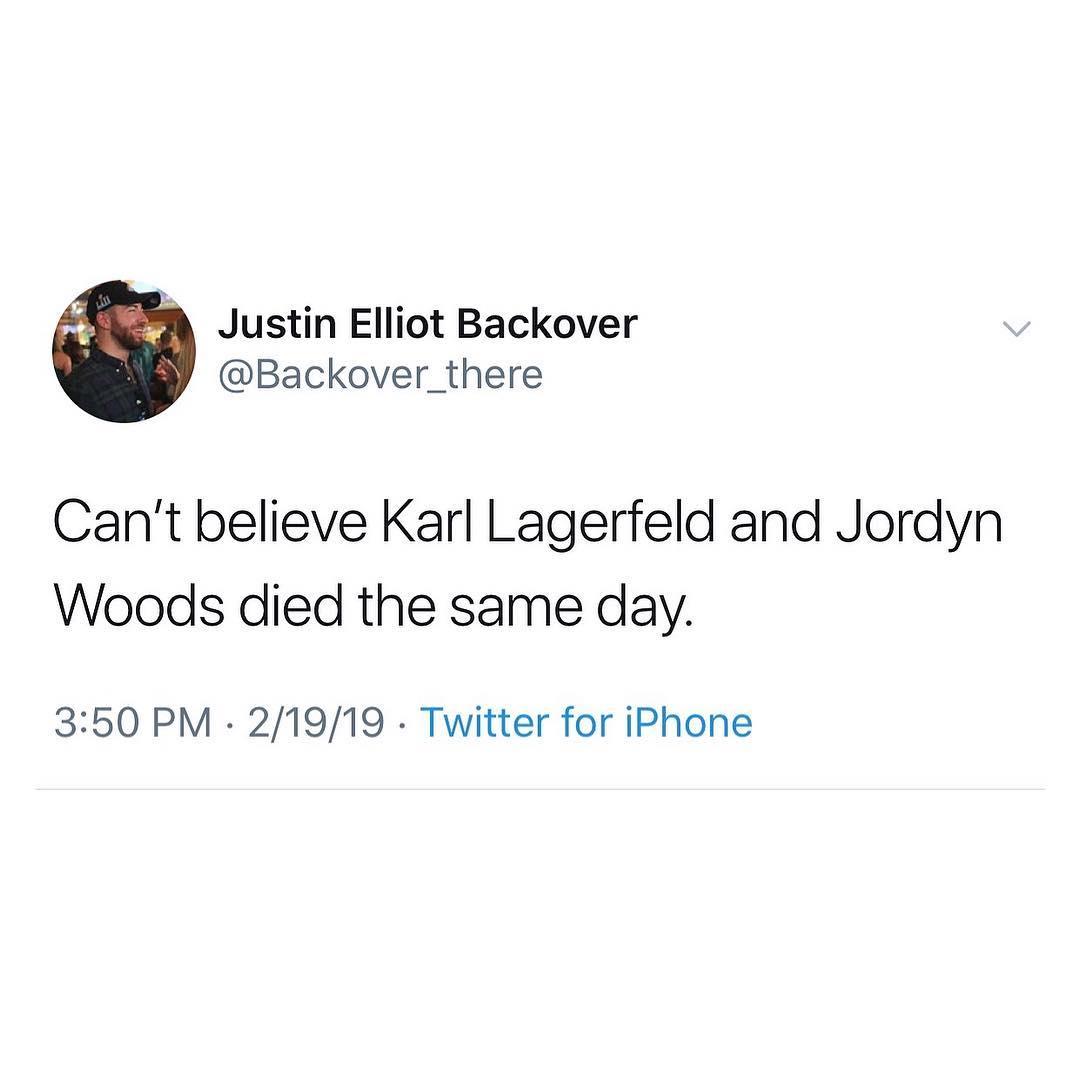 At the very least, both their careers are over. But honestly, even though Karl Lagerfeld has died (RIP), his name and brand will live on forever, whereas Jordyn seems likely to become a footnote in the Kardashian family history.
2. Me and everyone I know when this news broke.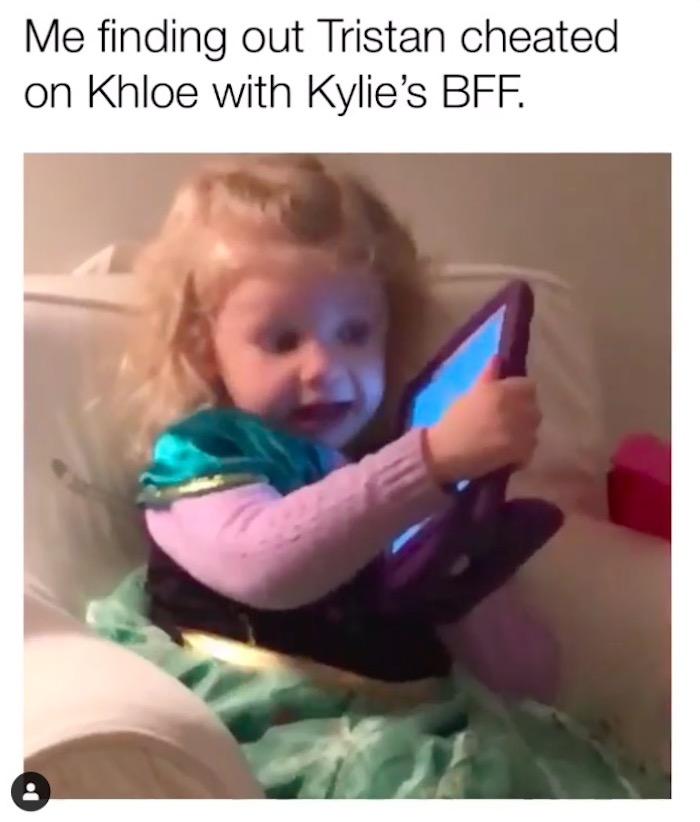 News moves pretty fast these days. If you don't stop to pass your phone or tablet around, your friends might miss it. As soon as this story hit, we were all scrambling to see if it was true.
Article continues below advertisement
3. Time to call Consumer Cellular.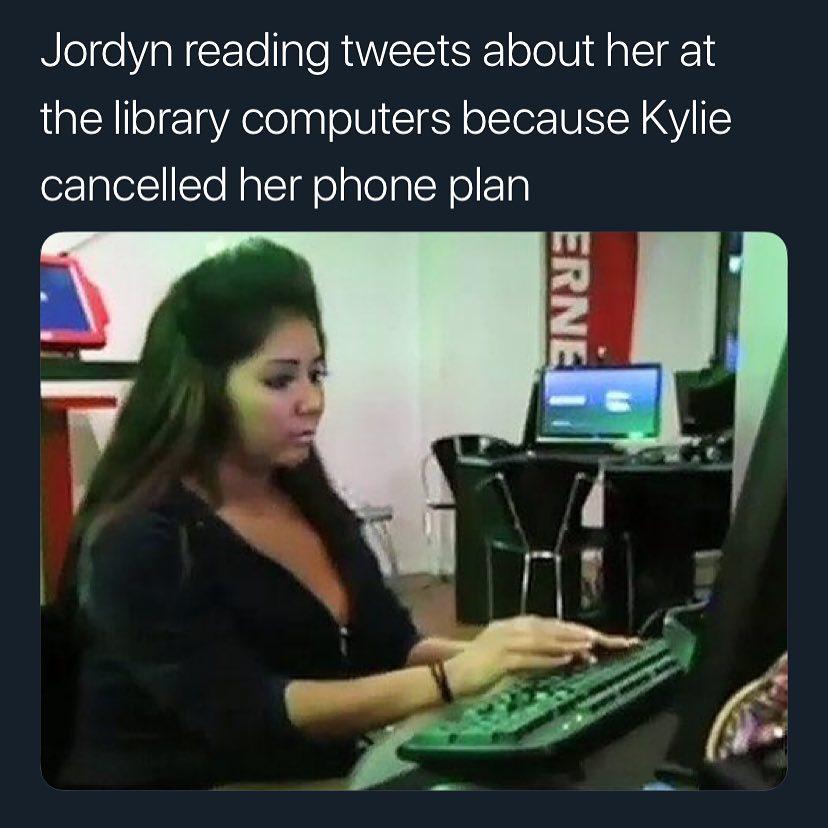 We have a feeling life is about to get pretty rough for Jordyn, who has reportedly been "cut off" by the entire family, and that seems to include her billionaire bestie. Though initially Kylie was said to have been in denial about the betrayal, reports indicate she's gotten some corroboration that calls into question the future of their friendship.
Article continues below advertisement
4. Ouch.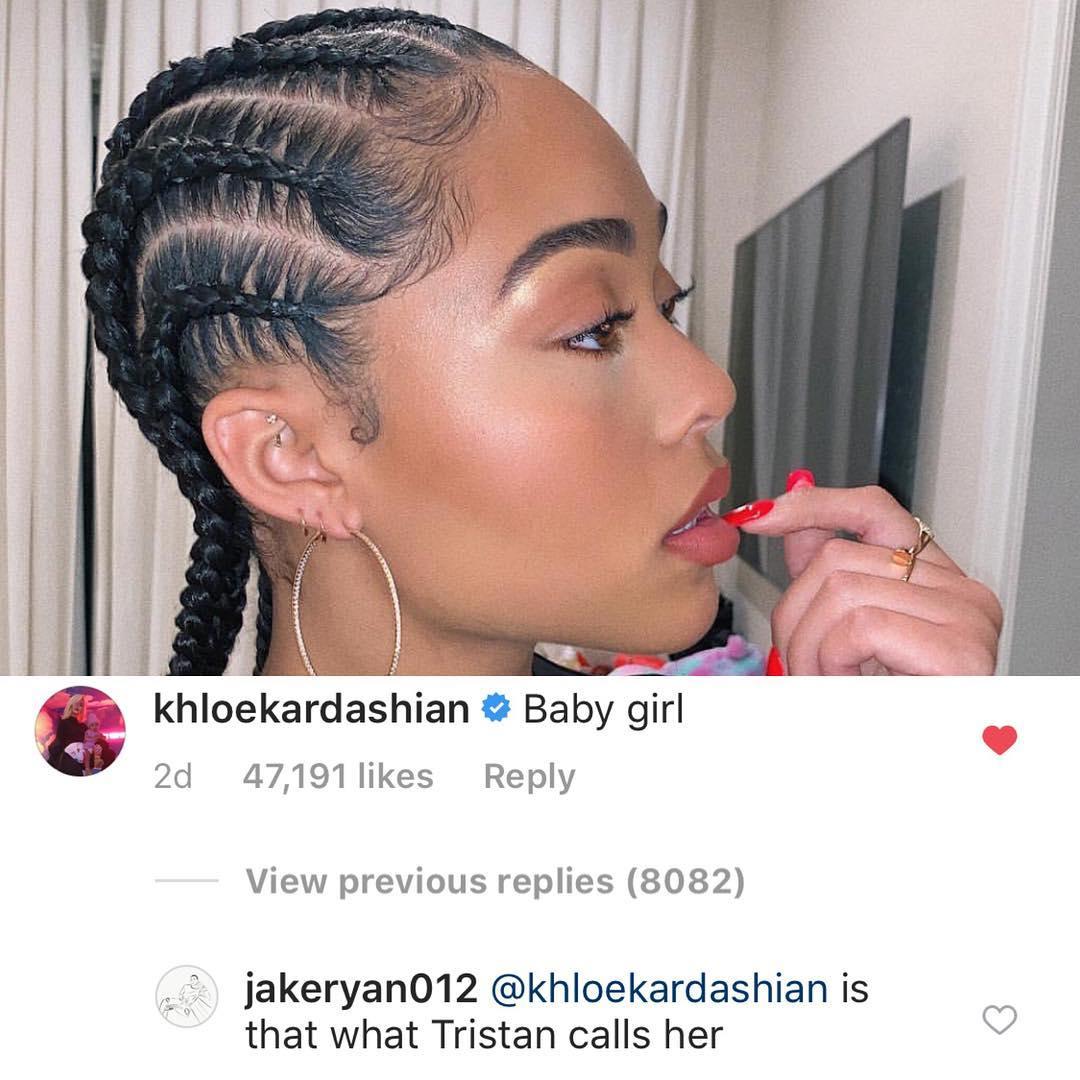 Obviously this news is pretty fresh, given the fact Khloé was complimenting Jordyn on IG earlier this week. This isn't a meme, per se, but that comment under Khloé's is pretty lethal.
Article continues below advertisement
5. Don't get your honey where you get your money.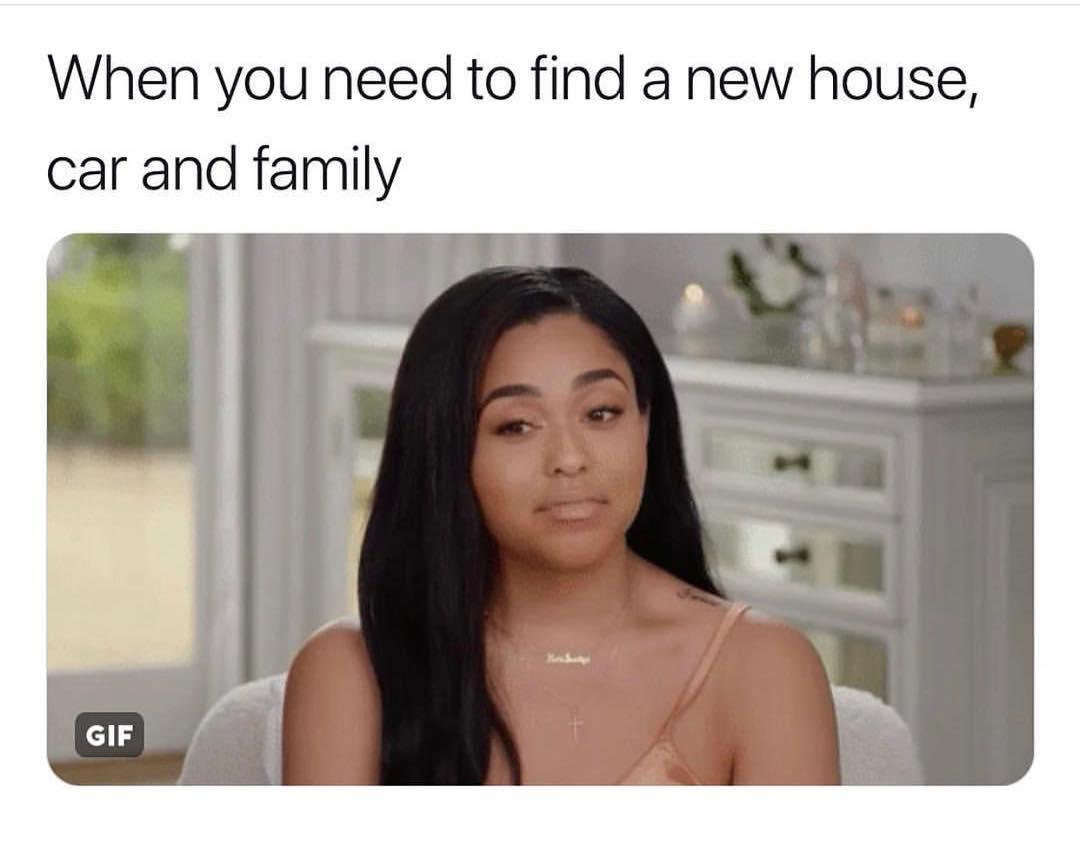 Officially, Jordyn's career is as a model and aspiring singer (I think?), but let's be real: her full time job, up to yesterday, was being Kylie's bestie. And I think that ship has sailed.
Article continues below advertisement
6. Here's hoping she has some savings.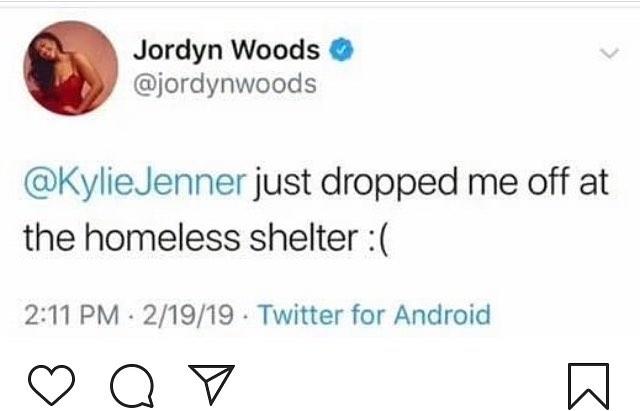 Look, I don't wish homelessness on anyone, no matter how disloyal, so here's hoping Jordyn has a good accountant and a backup plan for this next stage of her life.
Article continues below advertisement
7. Fire(d) Sale!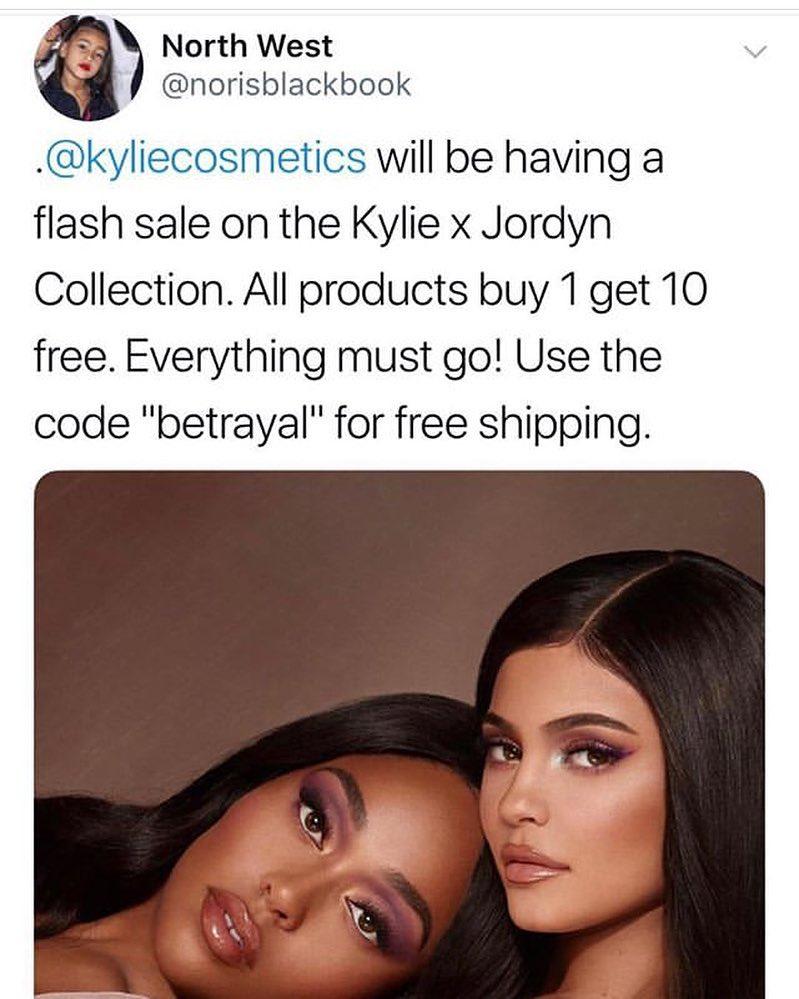 If only this were real. As of now, the KYLIE X JORDYN collection is still up and at regular price. They're sure to become collectors' items, so get yours now!
Article continues below advertisement
8. Fake news vs. strong facts.
After the breakup news broke, Tristan tweeted and deleted "fake news' in response, but more reliable sources from the Kardashian Kamp say otherwise. Khloé's forever BFF Malika commented on a post by @hollywoodunlocked, as did Larsa Pippen. These ladies close ranks quickly!
Article continues below advertisement
9. Don't mess with Kris.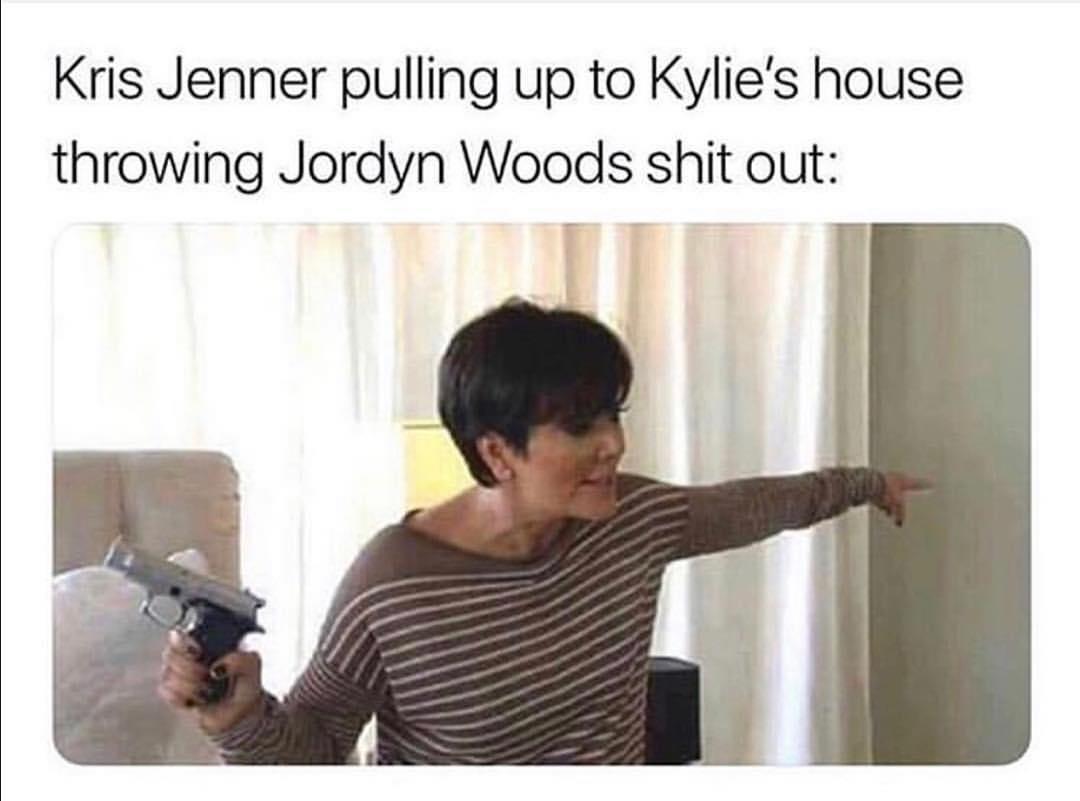 Kris has been tight-lipped about this whole affair so far — let's be real, she's definitely looking at a way to maximize her 10 percent from the fallout of this scandal — but I'm sure she's 100 percent handling this Olivia Pope-style.
Article continues below advertisement
10. What would that resume look like?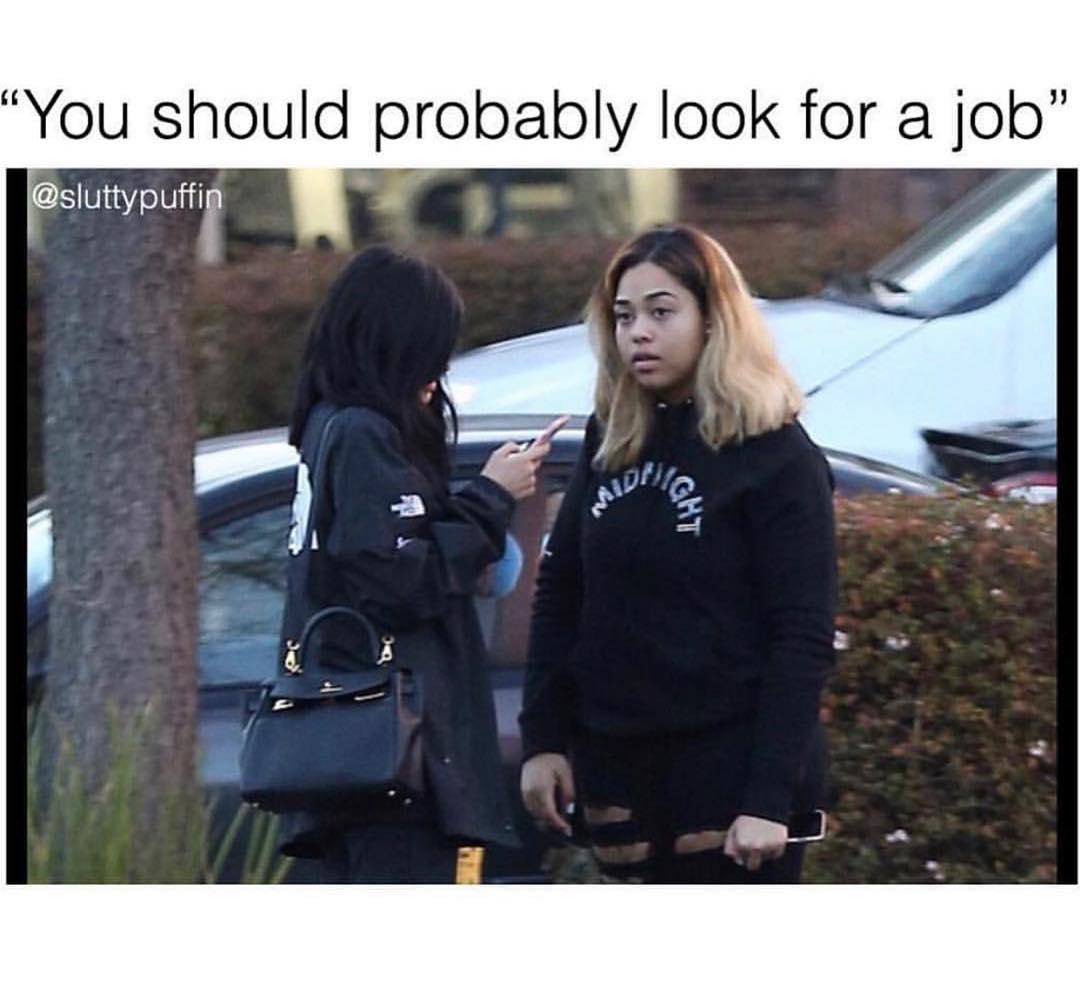 Any career counselors in the house? What is the next step after a professional setback like this?
Article continues below advertisement
11. She doesn't even go here!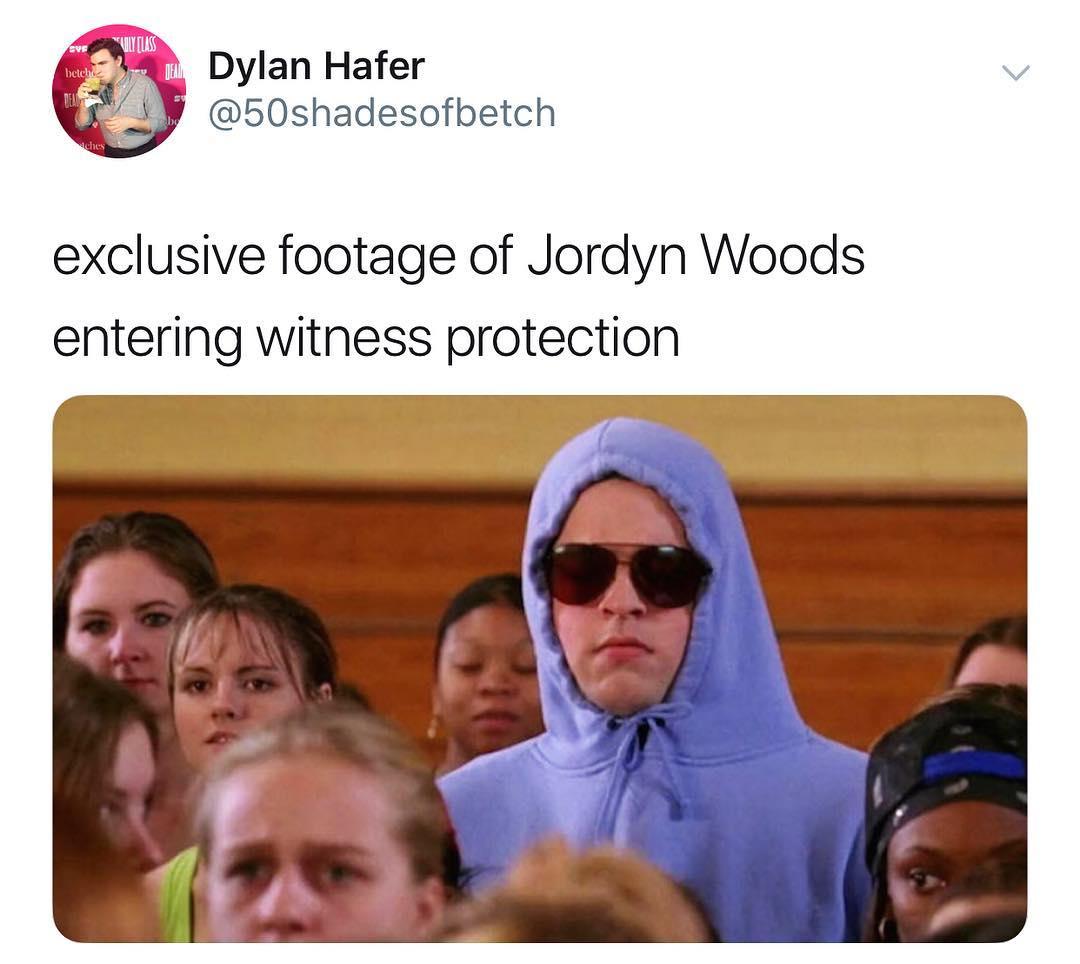 If Jordyn's phone has been cut off, that's probably a good thing. New phone, new town, new identity. It's the only way to start over.
Article continues below advertisement
12. Is it karma?
It's alleged that Tristan was still with a woman named Jordan (different spelling) when he and Khloé started dating. In fact, Jordan Craig is mother to his first child, Prince Oliver. They say once a cheater always a cheater, but dang if this isn't some weird symmetry.
Article continues below advertisement
13. Poor Khloé.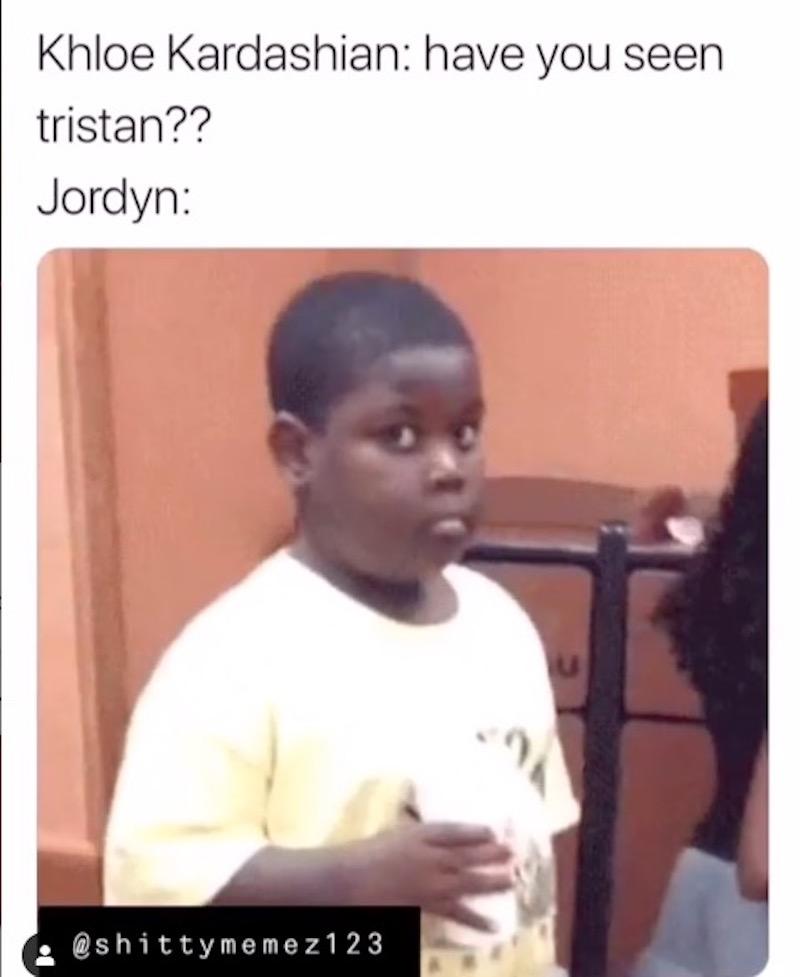 Look, if Khloé knew Tristan was with someone else when they got together, you might see this as karma and you might be experiencing some type of schadenfreude over that. I'm not gonna judge you. But I can't help it — I feel bad for her.
Article continues below advertisement
14. This meme truly works for all situations.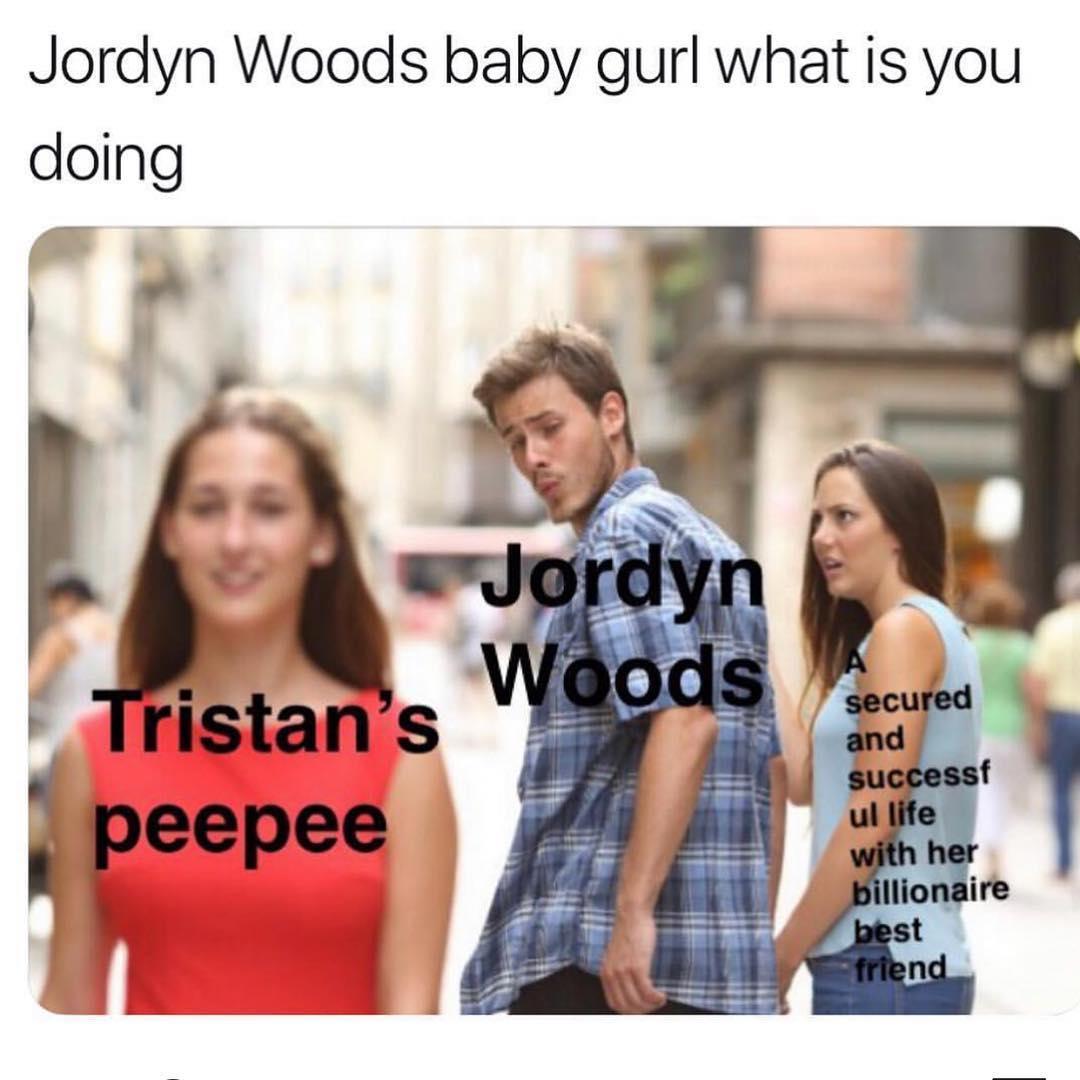 OK, at this point I'm starting to feel more than a little bad. From the reports out there, it sounds like Jordyn made out with Tristan at a house party, which is definitely not cool. But let's not forget who the true dog in this situation is.
Article continues below advertisement
15. #JordynWoodsIsOverParty is trending.
Twitter is so predictable. It didn't take long for this bandwagon to get going. While I am 100 percent in agreement that Jordyn was a bad friend here, I'm more interested in attending the #TristanThompsonIsCanceledParty.