13 Obnoxious Things the Kardashians Keep Getting Away With
All the things we've allowed the Kardashian Dynasty to get away with.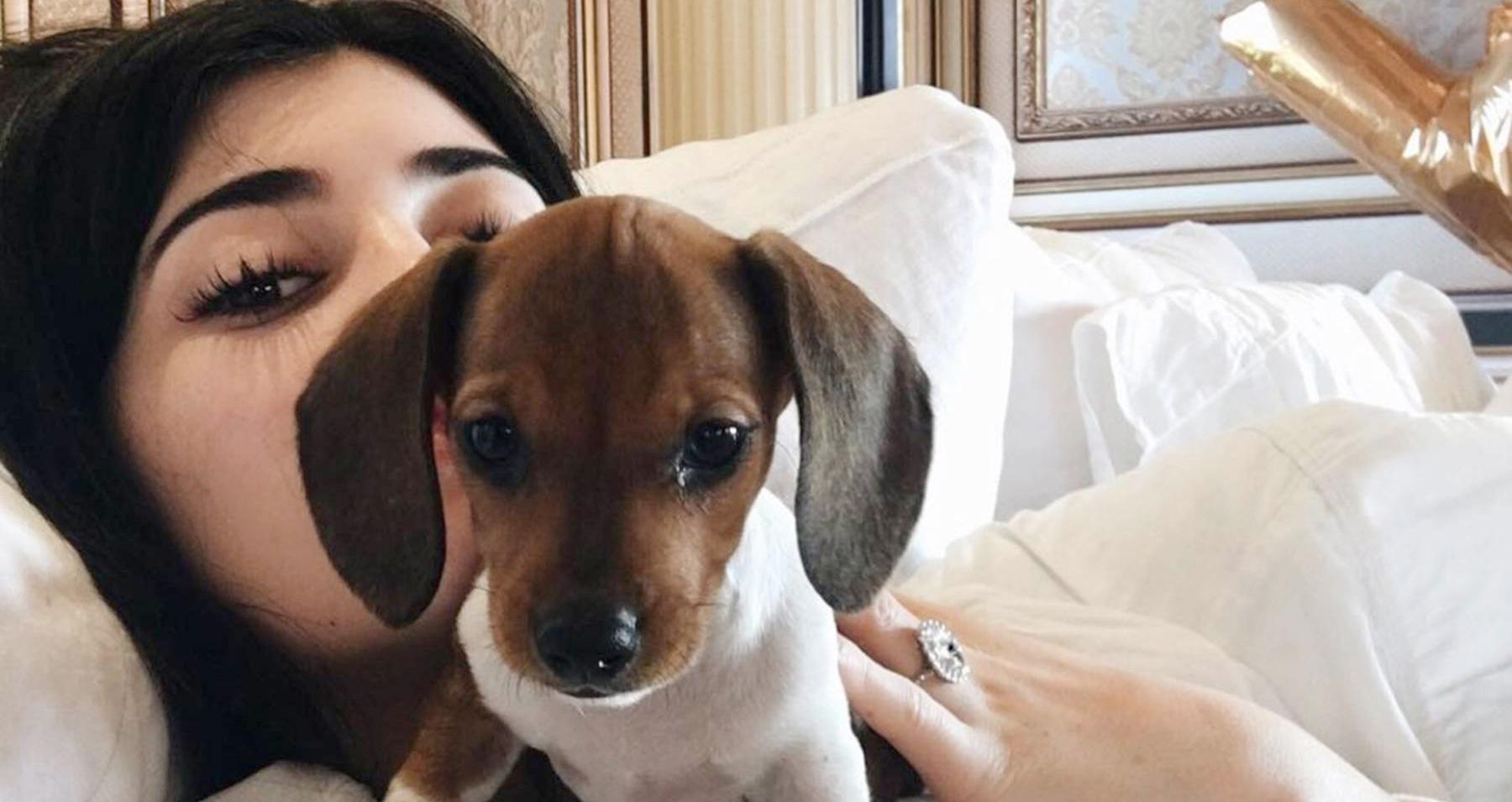 It seems there's nothing stopping the Kardashians. As we all begrudgingly "keep up" with them, the family continues to rise as they produce more products, make more money, and become bigger than ever. They're so big that most of us have accepted them as they are, letting them continue to do shady things because we know there's no way they can be taken down.
But just because the Kardashian Dynasty is unbeatable doesn't mean we should all just keep our blinders on. Although the family often tries to change the narrative, the reality is that they do a lot of unpleasant things — and most of us just allow it to happen. Below, a few of their biggest offenses.
Article continues below advertisement
1. Using people to get ahead.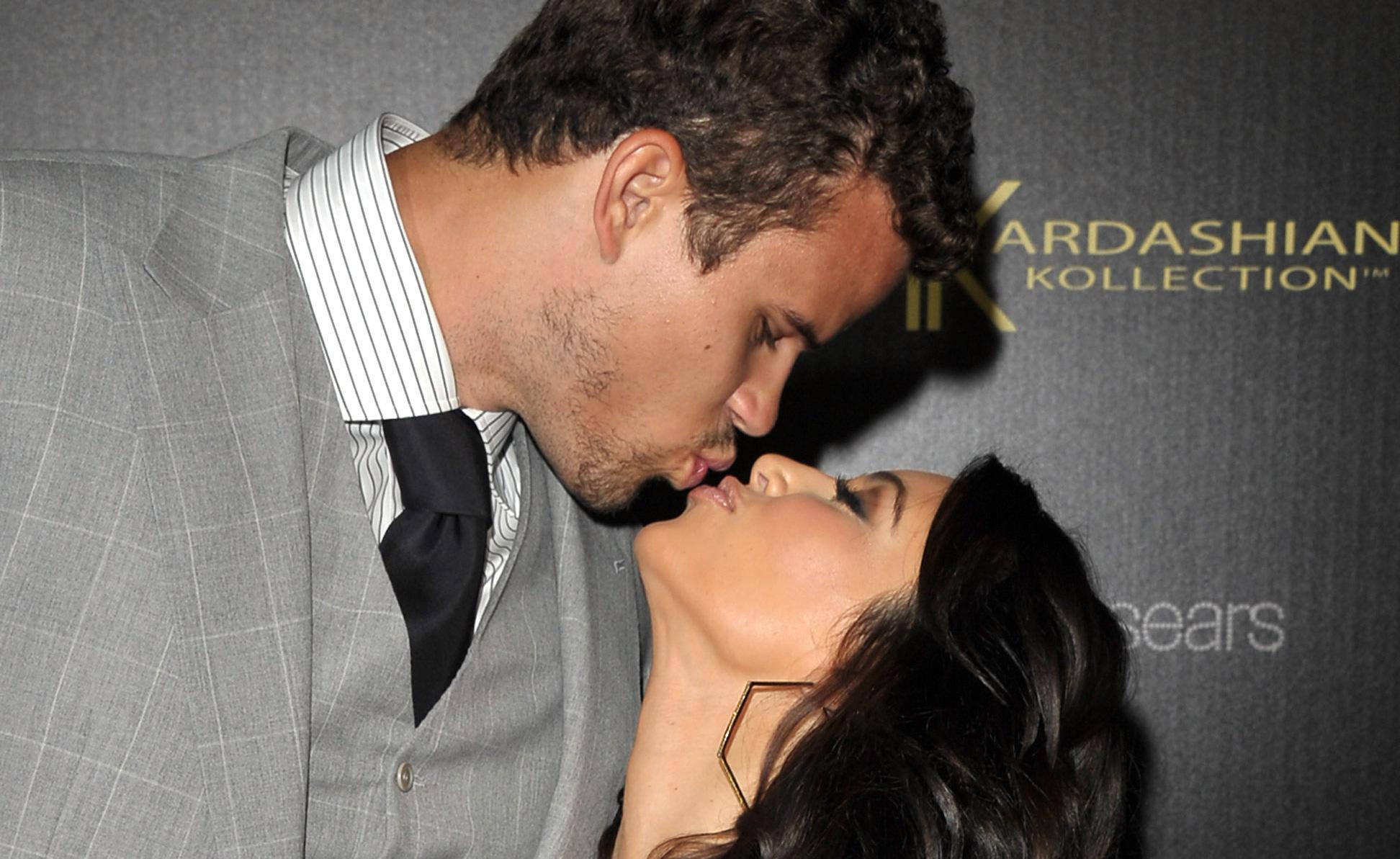 There have been plenty of articles written about the Kardashians' genius manipulation tactics when it comes to the press and the public, but although people are aware of how the family strategizes their every move, most don't realize exactly how ruthless they've been in the past. For example, back when Kim was still unknown, she used the men she dated to elevate her career. One of the celebs she briefly dated back then, Nick Lachey, even admitted to this in 2013 when he said Kim used him to get famous. "Let's just say this: We went to a movie. No one followed us there," he explained to Details. "Somehow, mysteriously, when we left, there were 30 photographers waiting outside."
But probably the most infamous example was Kim's 72-day to marriage Kris Humphries. Although the wedding was promoted in tabloids and on KUWTK, the whole thing was like a reality TV arranged marriage that almost torpedoed the Kardashians' brand once the public found out about it.
And although you'd think the Kardashians would've learned their lesson, they didn't. According to Ian Halperin, author of Kardashian Dynasty, Kim started dating Kanye West as a strategic response to all the negative press she was getting after divorcing Kris. "They decided Kim had to find a new man ASAP," he told Broadly. "She did and spearheaded the Kanye-Kardashian revolution and created the prototype of Kimye, which became an entertainment empire." You have to admit, it was pretty clever.
2. Copying designs.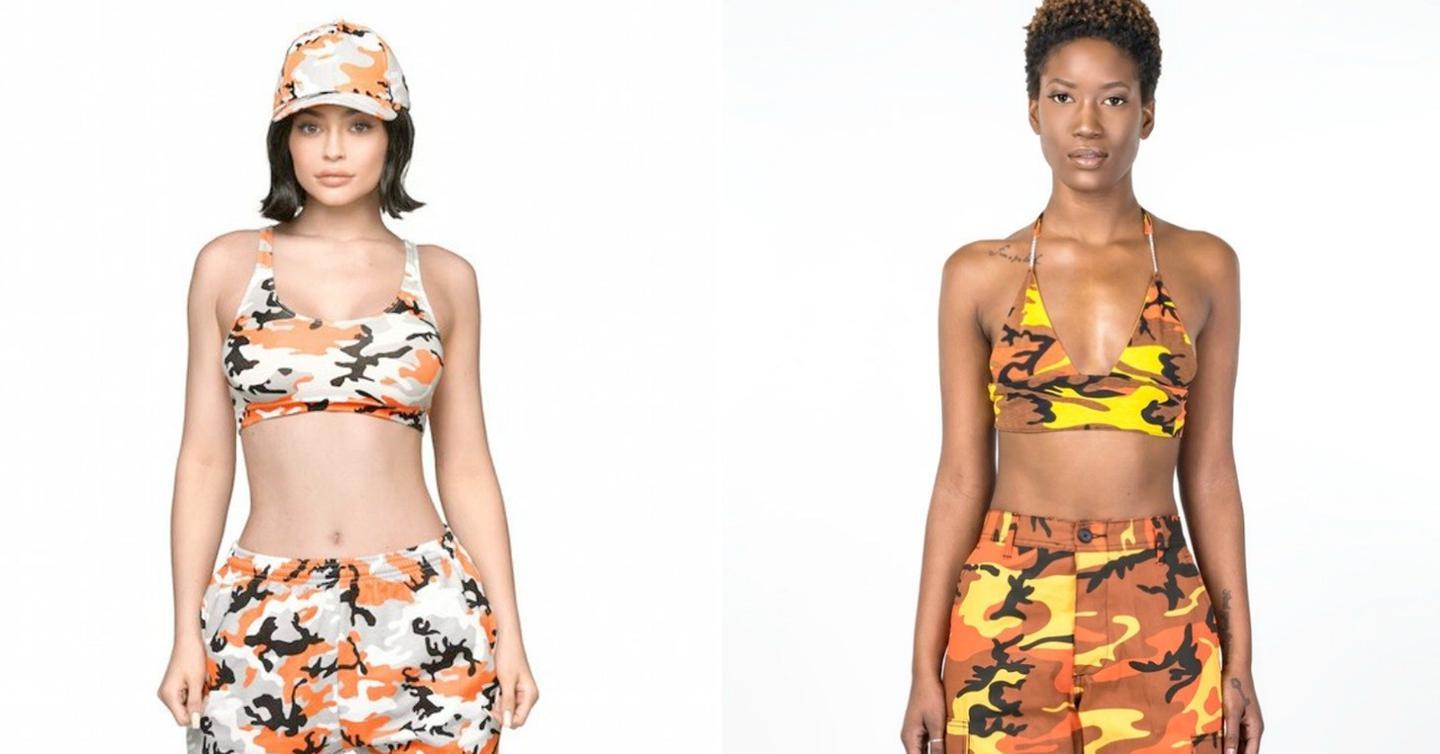 Each Kardashian sister has their own brand, from perfumes to tacky camo wear, apparently. But instead of hiring a team of designers to help create their designs, the family simply steals (ahem, allegedly) from indie designers instead. Kylie is probably the biggest offender of this, but the entire family has been sued numerous times in the past for profiting off their "inspirations." So far, there've been 19 suits filed against the family for design theft, and those are just the cases that made it to court. In most cases, the Kardashians simply pay off the designer or artist they stole from and, at worst, bully the designer into silence via scary cease and desist orders. As for how they continue to get away with it? Thanks to legal grey area of creative licensing, it's not a crime to copy designs. Lucky them.
Article continues below advertisement
3. Stealing ideas.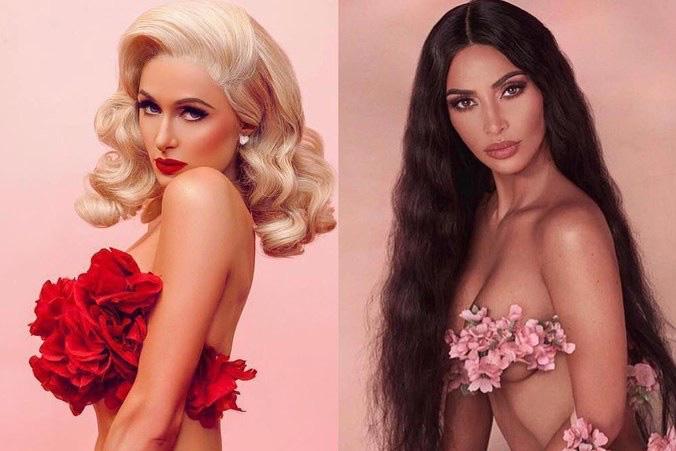 Honestly, this whole article could be about the family's many thefts and accusations of copying, but it would be way too long. From Kim to Kylie, the family seems to always be getting their inspiration from other people. It makes sense, too. When Kim first started dating Kanye in 2013, he said he found her style "tacky." And sisters Kourtney and Khloé dressed just like her. So where else would the family's sense of fashion come from if not from stalking the aesthetic of others? Copying isn't against the law, but it's still just a crappy thing to do.
Article continues below advertisement
4. Hocking unsafe products.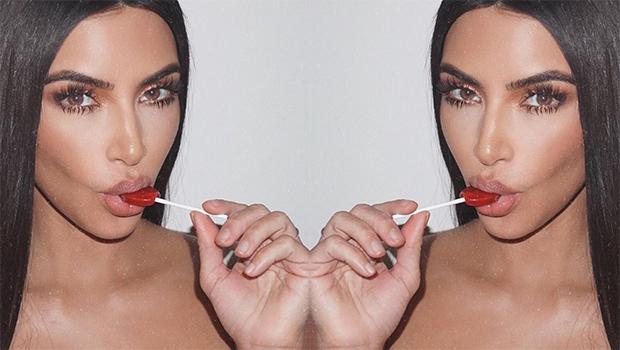 The Kardashians can make $500,000 with a single Instagram post. Since the family is willing to do anything for a paycheck, they're not above selling detox teas and waist trainers, both of which are terrible for your health. However, the tipping point of awfulness was when, earlier this year, Kim promoted appetite-suppressant lollipops to her impressionable young followers. When you're as famous as the Kardashians, there comes a point when social responsibility should kick in, and yet, after all these years, it hasn't.
Article continues below advertisement
5. Creating fake story lines on 'KUWTK.'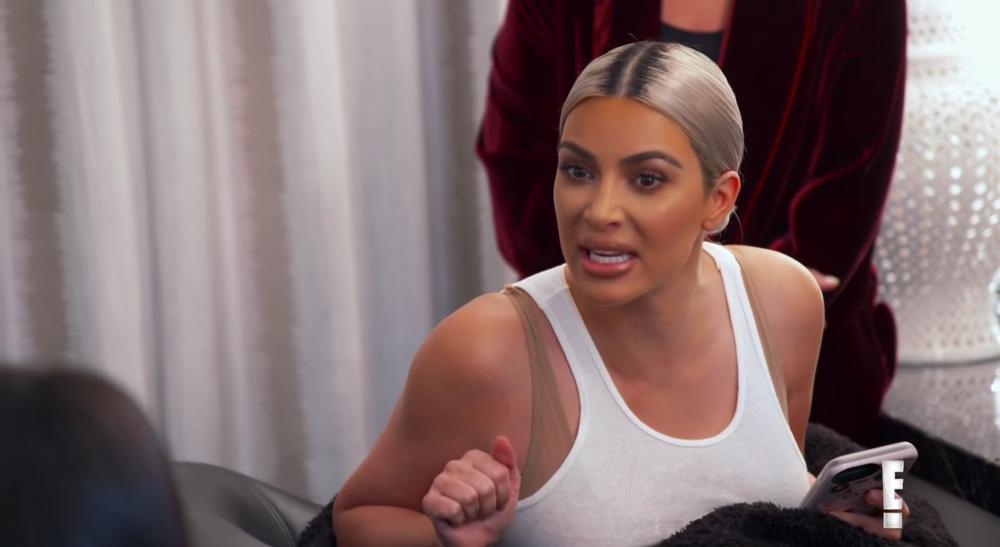 Although their reality TV show made them famous, it's also incredibly fake. Most knowledgeable fans know this by now, but even with everyone more aware of the family's fakery, the Kardashians still continue to do it, hoping you don't notice the inconsistencies and continuity errors. Just recently, Kylie was caught faking a scene where she pretended to still be pregnant with daughter Stormi Webster while wearing a Stormi necklace.
Article continues below advertisement
6. Co-founding a fraudulent church (allegedly).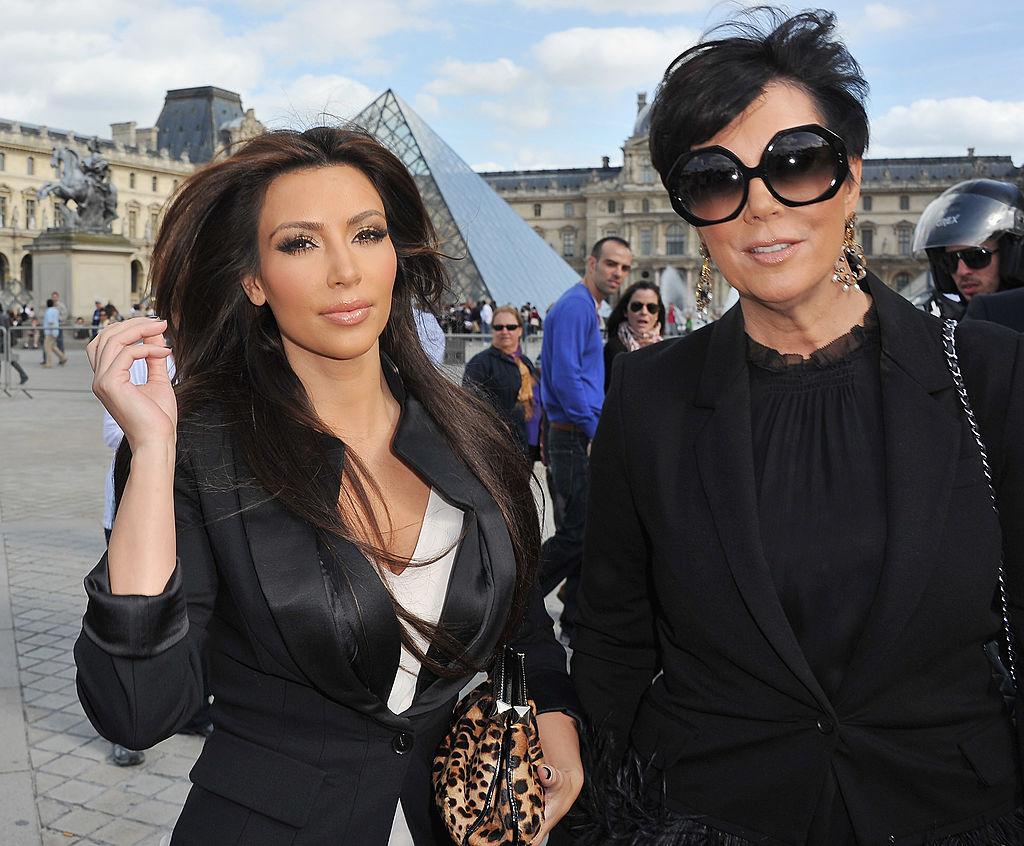 Most don't know this, but Kris Jenner helped co-found a church called California Community Church that has had its fair share of controversies. For one, the church charges people $1,000 a month to be a member, and in 2016, Radar reported that the church wasn't even paying its taxes. Shady.
Article continues below advertisement
7. Editing their selfies.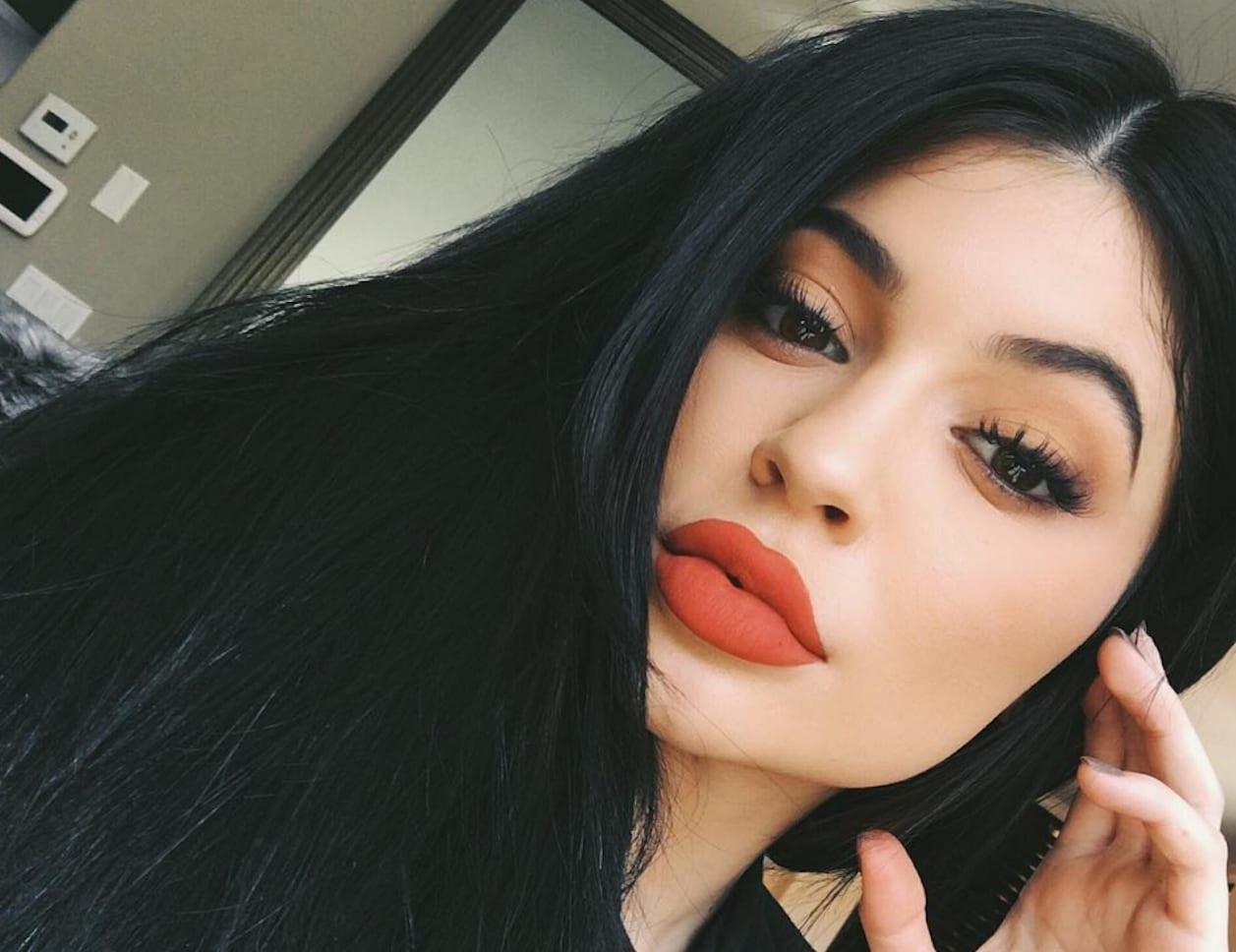 Although this might seem obvious, to many young, impressionable Kardashian-Jenner fans, they think the famous sisters' selfies are completely natural and unedited. However, the reality is that Kim reportedly has a "selfie retoucher" who she pays $100,000 to edit her selfies. Although many celebs Photoshop their pics, you'd think the Kardashians would be more candid about their many image-manipulation tactics since teen girls seem to be their biggest fans.
Article continues below advertisement
8. Being bullies.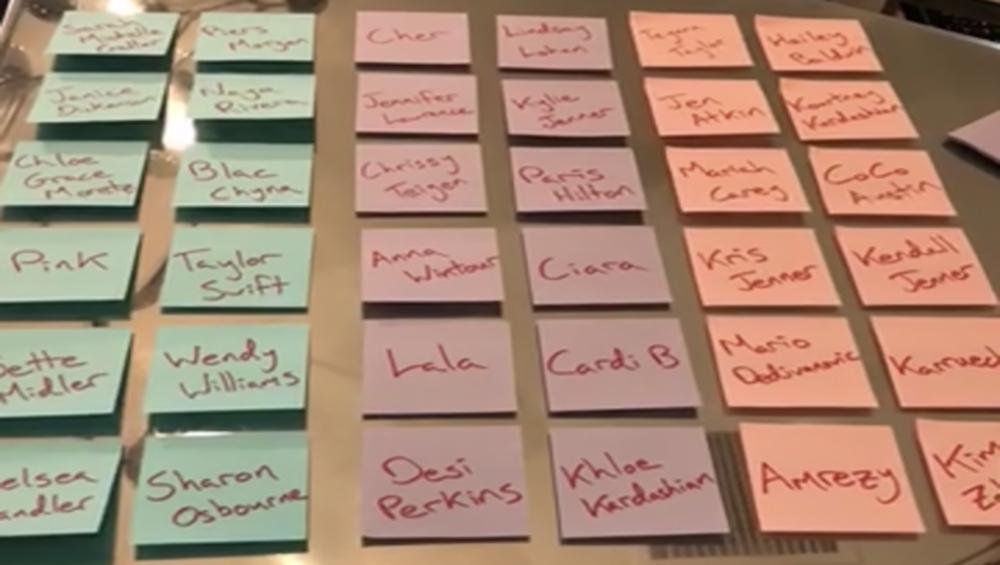 Since it's usually the Kardashians defending themselves from criticism, many don't realize the part they play in being bullies themselves. For example, earlier this year, Kim sent Valentine's Day gifts to her haters, purposefully color-coordinating the names into three categories of "enemies," "neutrals," and "friends." Both Blac Chyna and Taylor Swift, who were in the "enemies" category, accused Kim of "bullying." And that wasn't the only example of passive-aggressive behavior on the Kardashians' part. They also like to bully people through their lawyers.
In 2017, Khloé tried to bully indie designer Destiney Bleu after being accusing of stealing her designs. Khloé sent several threatening legal notices to the designer to get her to keep quiet. "It is not illegal for Khloé to copy Destiney's designs — it is just tacky, disrespectful, and in bad taste," Destiney's lawyer said in a statement. "If you continue this meritless bullying and follow through with filing a lawsuit, we will welcome a court to set you straight."
Article continues below advertisement
9. Lying.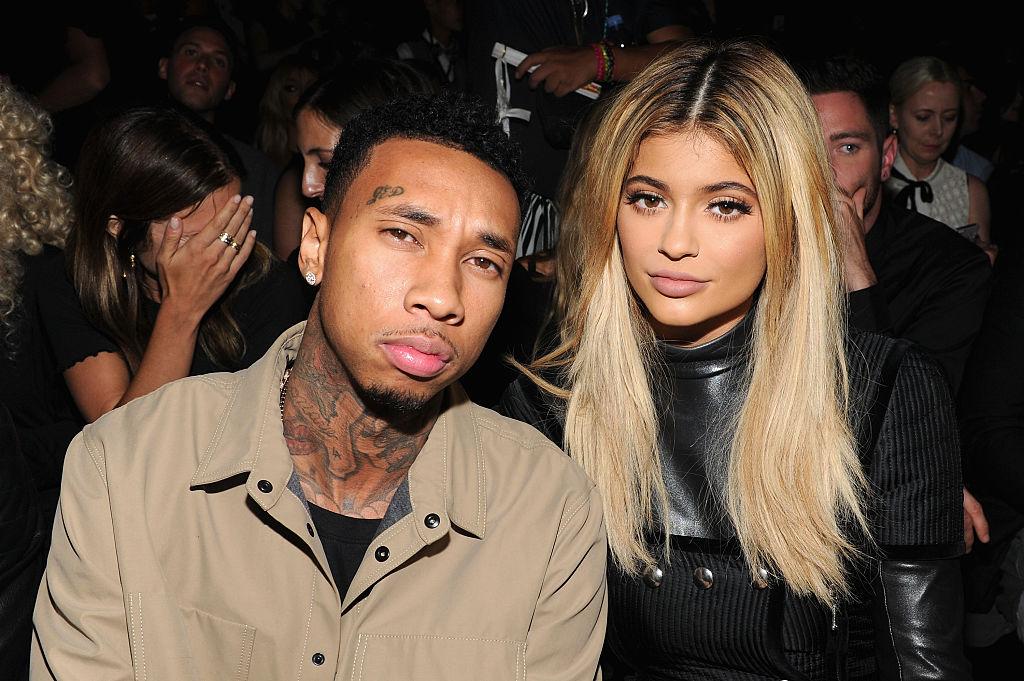 The Kardashians have a habit of denying rumors only to have them confirmed later, either via reports or through their show. Some noted examples are Kylie lying about having lip injections and also lying about not dating Tyga when she was under 18. The lies have become such a broken record lately that it's hard to believe anything the family says anymore. During an interview with Kris Jenner, Ellen Degeneres snapped and accused Kris of "lying to me all the time." All Kris could do was uncomfortably laugh.
Article continues below advertisement
10. Being rude.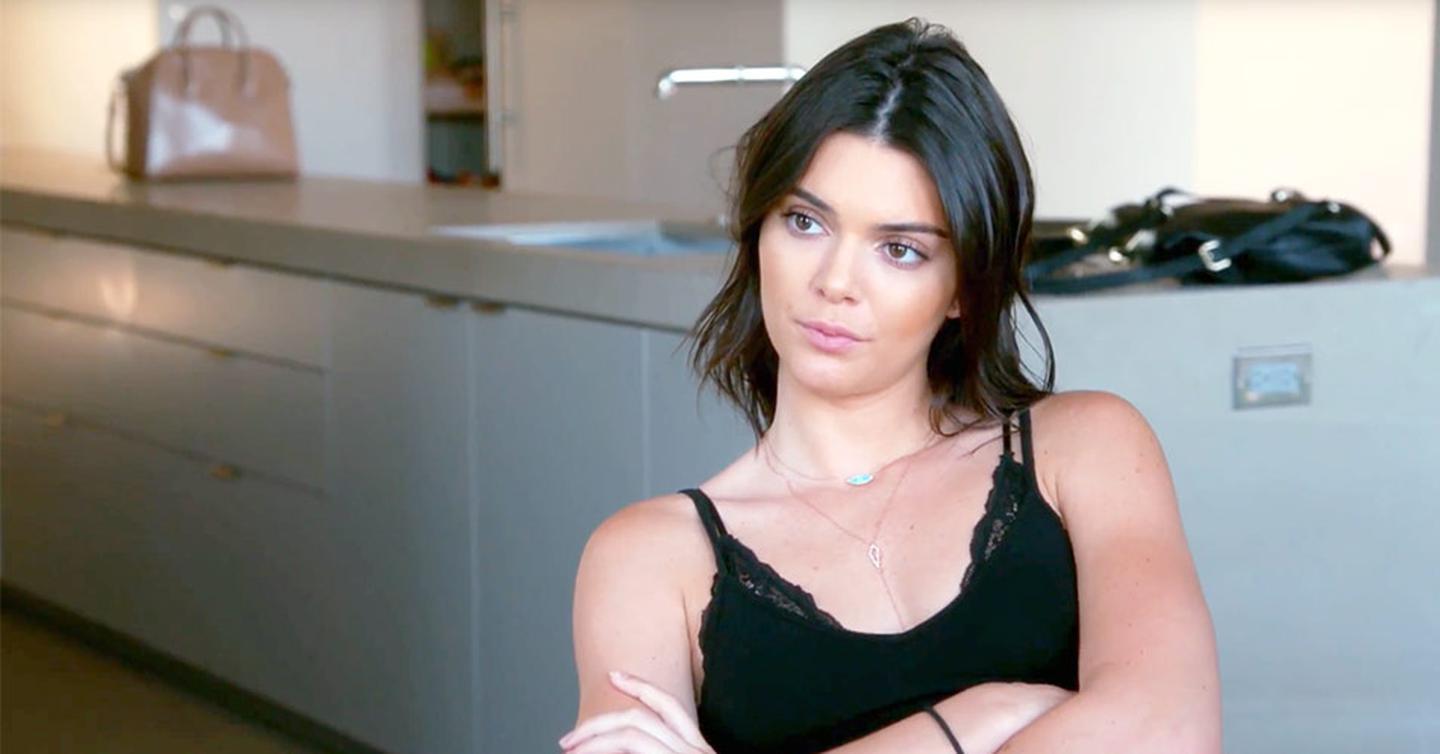 Although, on most accounts, Kim, Kourtney, and Khloé are reportedly pleasant people to work with, the two younger sisters' reputations are less positive. Kendall, for example, allegedly threw money at a waitress' face, and Kylie rudely told a fan not to touch her.
"[Kylie] was video taped telling a fan 'Please get your hands off me,'" Ian recalled. "I've covered trends with people like Michael Jackson, Princess Diana, Ava Gardner (who's a good friend of mine), Elizabeth Taylor—those people, no matter how bad a mood they were in, they would never denigrate, they would never insult a fan in a million years. They have much more class than that and they would never do something like that."
Article continues below advertisement
11. Letting Kris Jenner happen.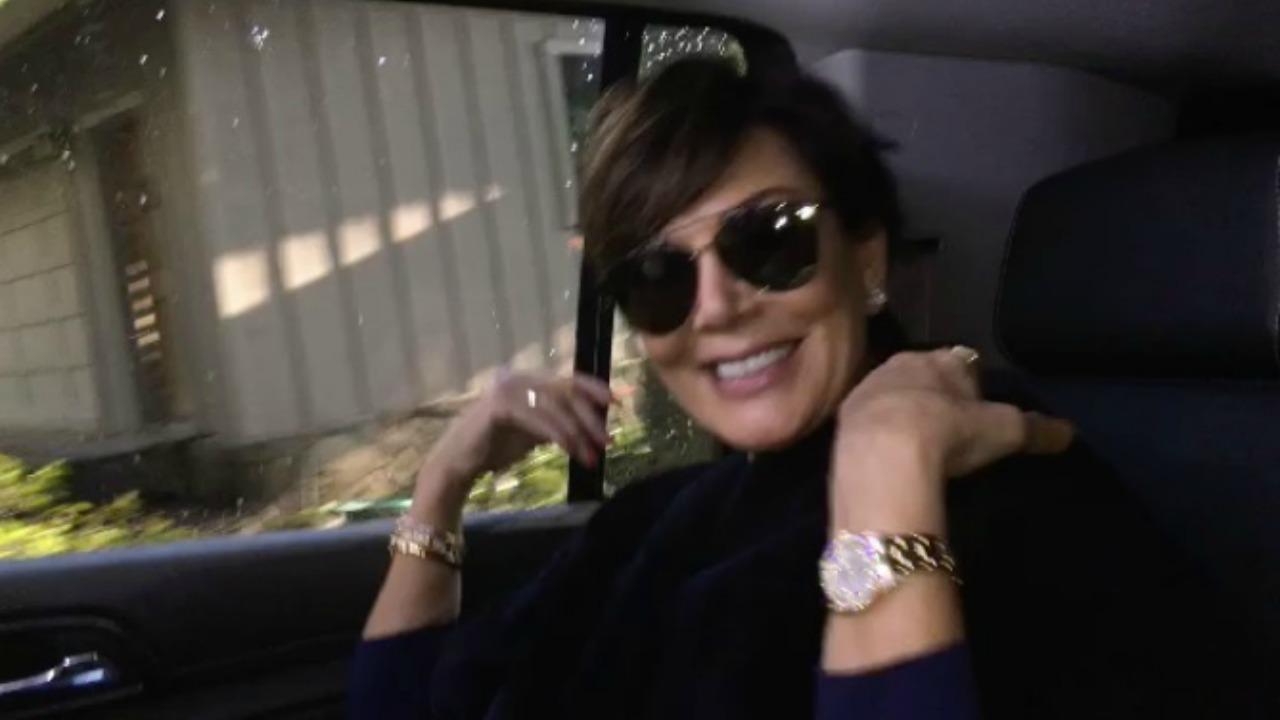 Everyone knows Kris controls everything and is the mastermind behind the family's brand, but why do we continue to let her happen? According to Ian, Kris constantly puts fame above her own daughters and was the one to orchestrate the sell of Kim's sex tape. She also, reportedly, isn't an easy person to work for. Maybe instead of glorifying her hustle, we should be more appalled at her tactics.
Article continues below advertisement
12. Adopting pets that mysteriously disappear.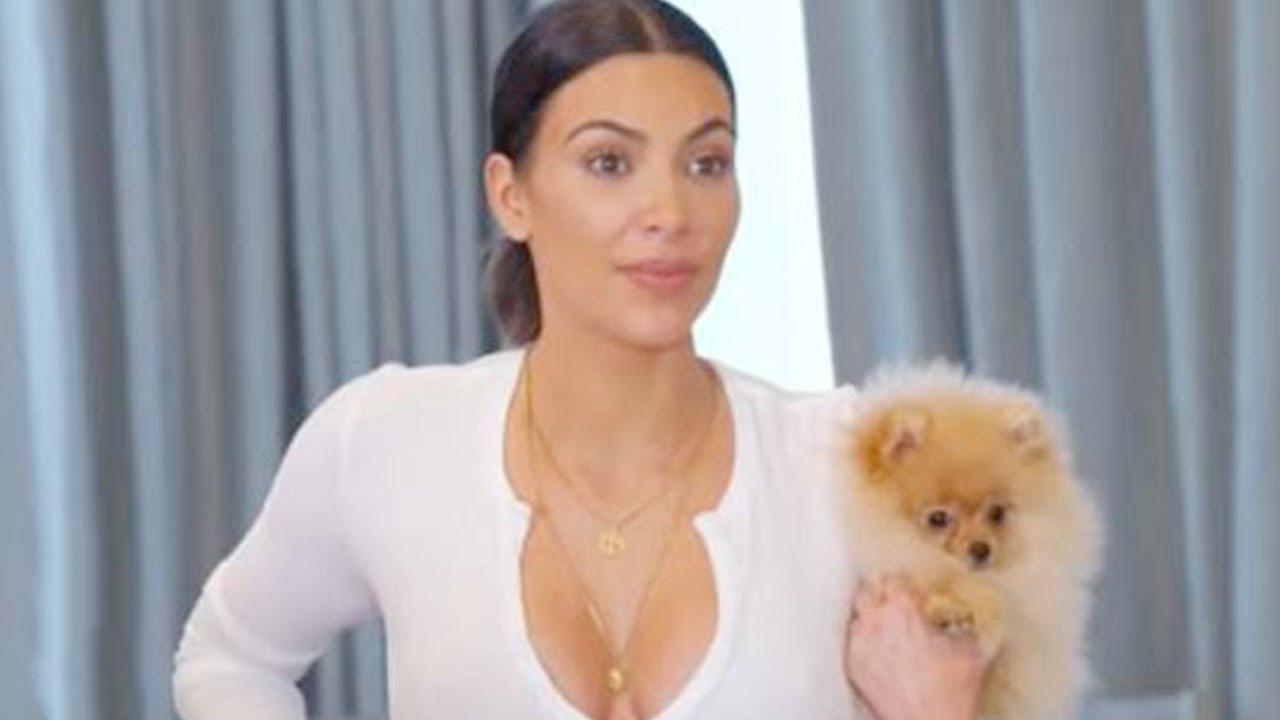 The Kardashians have adopted dozens of pets throughout the years, but where are they? It appears the only consistent pets are Kylie's Italian greyhounds, but the numerous puppies and Kendall's Great Dane are all but a sad memory.
Article continues below advertisement
13. Being offensive.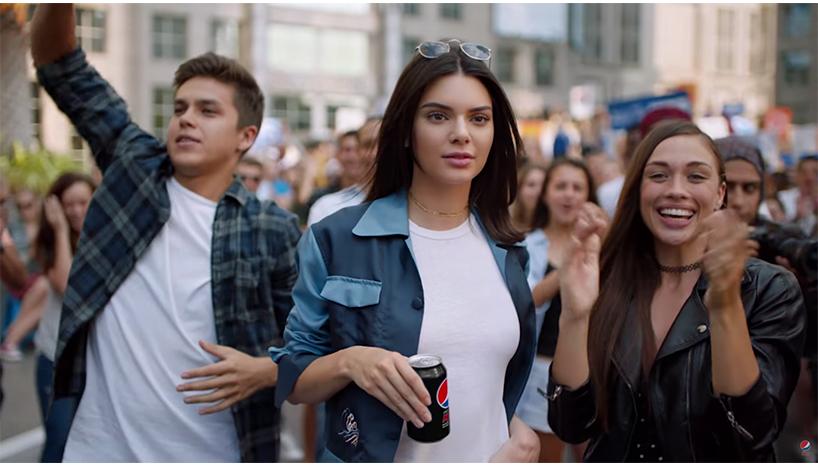 The Kardashians-Jenners have been in the middle of several controversies, from tone-deaf Pepsi ads to accusations of cultural appropriation. But despite the backlash, none of this ever deters the family. They always continue chugging along, issuing apologies, and then going on as if nothing had ever happened. Which, I guess, is the true key to fame.