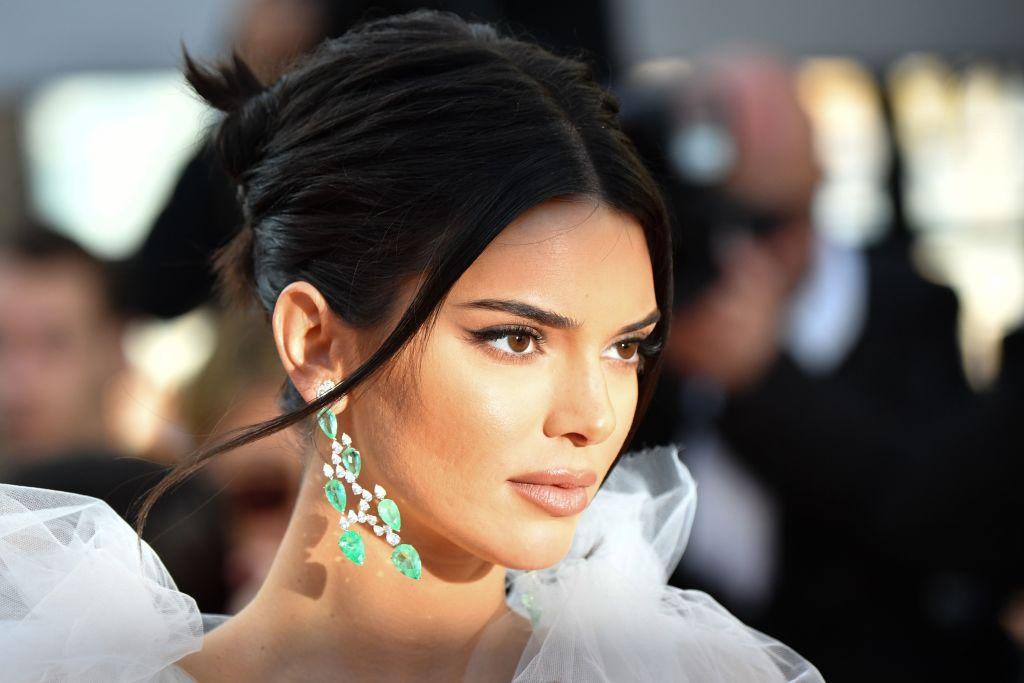 7 Reasons Kendall Jenner Gets More Hate Than Her Sisters
Kendall Jenner has a reputation for being the "normal" sister, but she actually might be the worst one instead.
Like big sister Kourtney Kardashian, Kendall Jenner has a reputation for being the "chill" sister. She's not in the news often, focuses on her career, and seems more laid-back than her family. Kendall has even admitted in the past that she likes to separate herself from the rest of her famous clan. "I've always been the different one," she said in 2017. "I'd say I'm more a Jenner than a Kardashian." But how true is that?
Article continues below advertisement
Even though Kendall isn't out there shilling FitTea and getting butt injections, she still has a long track record of questionable behavior. In fact, when you look at the receipts, the 22-year-old reality star turned model has shown that she might actually be worst than her sisters. Below, a few reasons why:
She neglected her dog.
Article continues below advertisement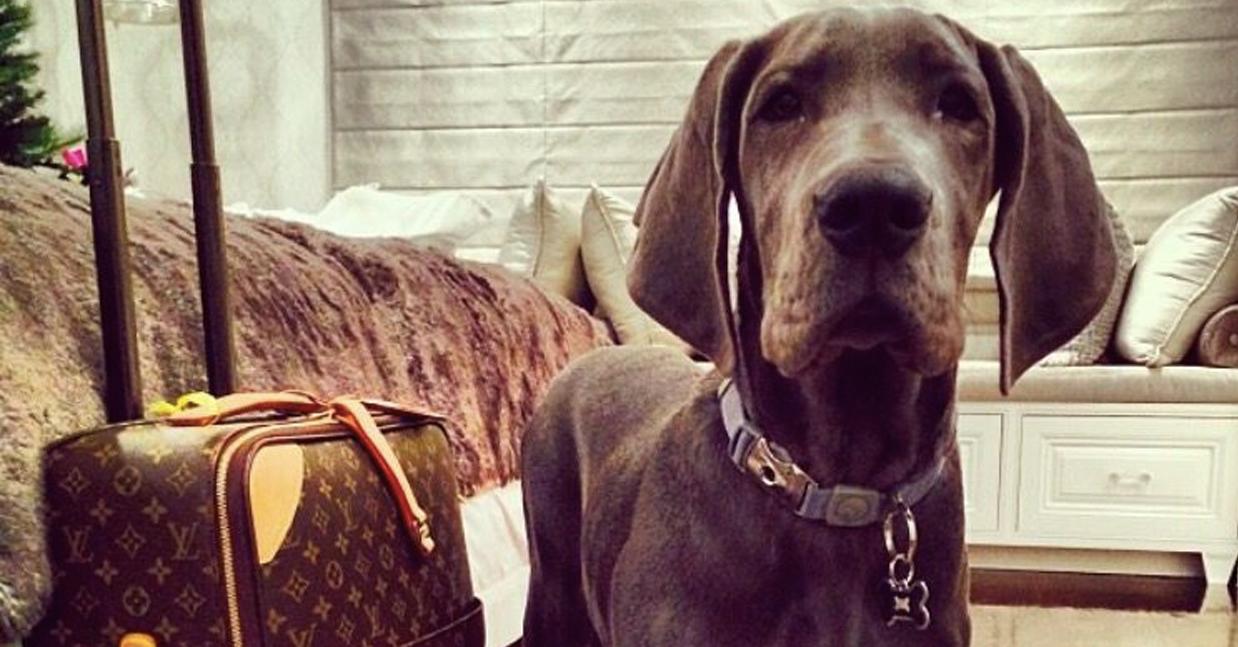 This pretty much goes for all the Kardashians. As much as the family loves getting new puppies, the pets seem to always mysteriously disappear as time goes by. But unlike her sisters, Kendall's neglectfulness in taking care of her Great Dane puppy Blu was actually captured on an episode of Keeping Up With the Kardashians. "Mom is being so annoying with Blu," Kendall told big sis Kim Kardashian in the episode. "She won't stop complaining about him."
Kim shot back, "I'd be annoyed, too. You're never home with the dog." When Kendall tried to defend herself that she was only away for "two weeks," Kim told her that was a lie. "You were gone for legit a month," she said. "And you left, not even a dog, you left a horse. Outrageous."
As for Blu's whereabouts currently, no one has any idea. However, Kim once referred to the dog on Twitter in past tense, hinting that the dog is long gone.
Article continues below advertisement
She used her family to get famous but constantly mistreats them.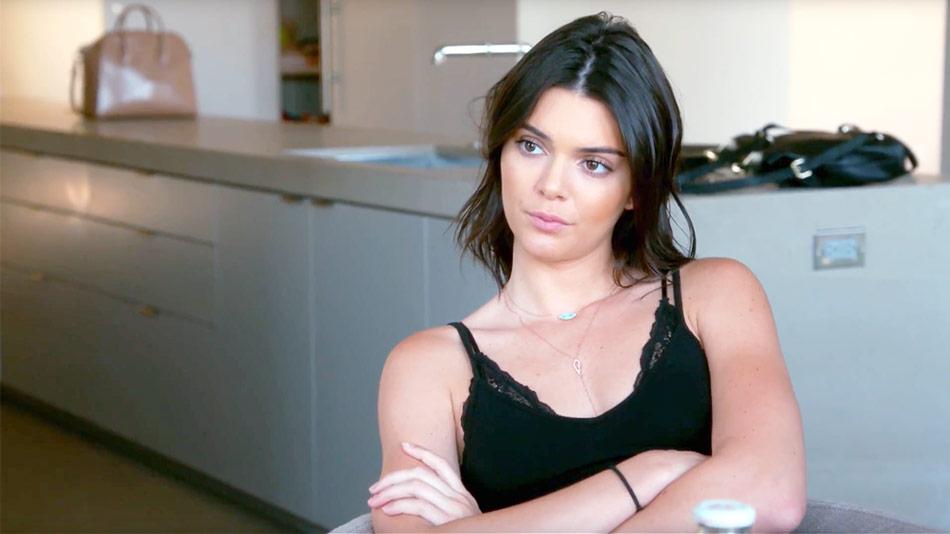 Article continues below advertisement
Kendall likes to portray herself as the most independent of her family and often describes herself as a loner who likes to do her own thing. An ongoing story line on KUWTK, at least during the early days of her modeling career, is Kendall fighting to step away from her family's shadow and build success for herself. However, although she was able to become a successful model and businesswoman, she was only able to achieve that through her money, her family, and from having Kris Jenner as her momager. Although she should be thanking her family for making her career trajectory so easy, she's constantly rude to them.
In one episode, she dis-invites Caitlyn Jenner from a Victoria Secret fashion show because she didn't want to be upstaged. Another time, she got angry when Kris said she was attending Paris Fashion Week. "Why are you following me everywhere?" Kendall asked rudely. I understand how having family around all the time (especially a famous one) can be annoying, but Kendall should maybe try being a little appreciative.
She's kind of rude.
Article continues below advertisement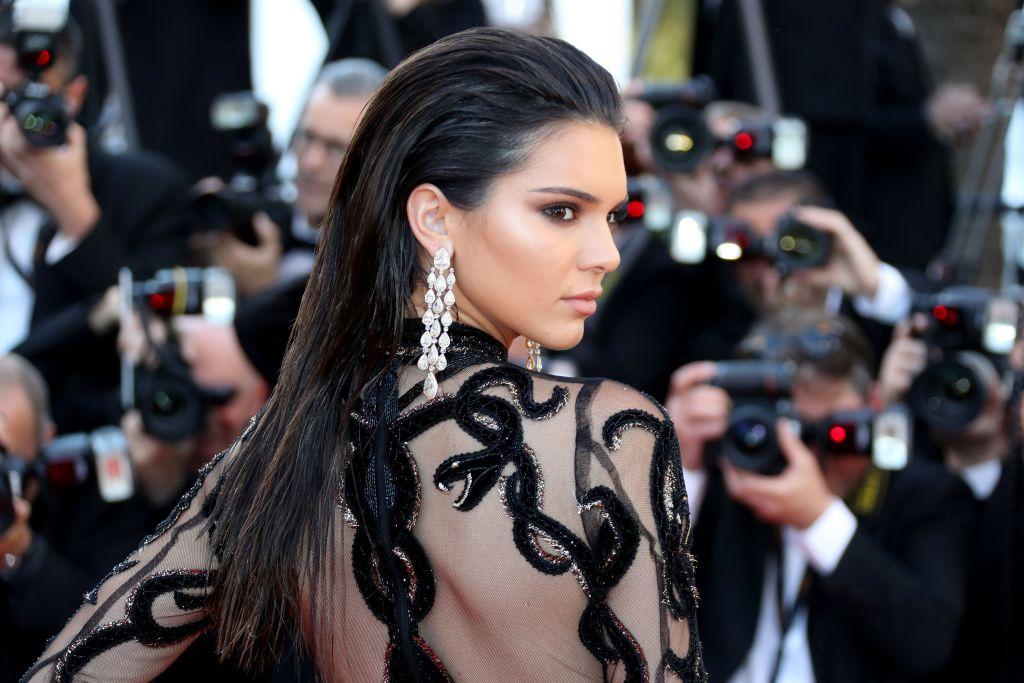 According to an experience described by YouTuber Annie Mishler, Kendall wasn't very friendly when the two hung out together a few years back. "We were all hanging out, playing video games, and eating Gold Fish," she said. "And she was sitting there on the bed the whole time, not saying a word. If someone asked her a question, she was like, 'No, ugh.' Just literally so snippy, so negative, so just...rude."
And that's not the only time she's been accused of being impolite. Scottish singer Tallia Storm revealed back in 2016 that Kendall once tried to get her kicked out of a pool party. "It's a sad day when u up stage @KendallJenner & she try's to get you thrown out the VIP area @NextRadioApp pool party!" she tweeted. "lol #SheTried #AndFailed."
According to the Tallia, Kendall got upset when the singer tried to chat up Hailey Baldwin in the V.I.P. section. Kendall asked a bouncer to escort Tallia from the V.I.P. area, but he refused. Kendall responded to the allegation by sharing a picture of Mean Girls' Karen rolling her eyes. "Pretty much," she captioned the pic.
Article continues below advertisement
She "forgets" to tip.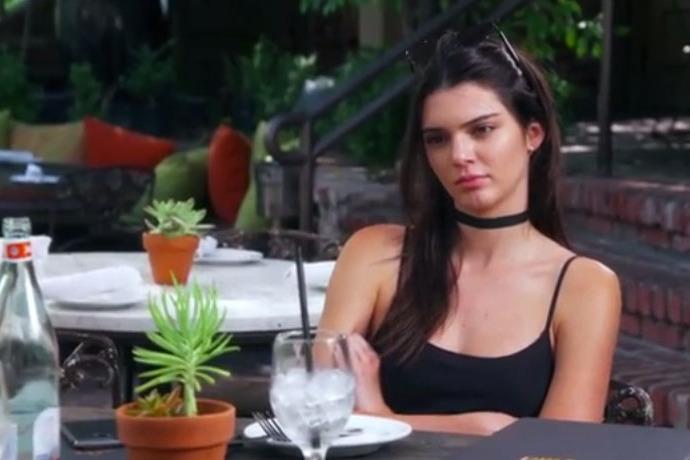 Article continues below advertisement
Back in 2014, a waitress accused Kendall of skipping out on a $60 bill and not leaving a tip. And if you think that sounds bad, it gets worse. When the waitress allegedly chased after Kendall to get the money, Kendall threw cash in the woman's face and laughed. "That horrible moment you chase a Kardashian down the street because she forgot to pay her bill to be thrown money in your face," the waitress wrote on Twitter. Kendall called the rumors "ridiculous" and had her lawyers whip up a vicious cease and desist letter to the server. Considering the Kardashians have a reputation of sending out C&D letters when they're guilty of something, the whole situation is awfully suspicious.
But three years later, Kendall was wrapped in another scandal with a bar in Brooklyn. A server there posted a now-deleted picture of a bill for $24 that Kendall had signed but left the tip field blank. "Don't forget to tip your bartender," they wrote in the Instagram caption. Kendall responded that she paid in cash, but the bar accused her of lying. "I'm not upset that you lied to me, I'm upset that from now on I can't believe you," the bar wrote on Instagram, using the famous Nietzsche quote, then added, "#nocashtip."
She once "pushed" a security guard.
Article continues below advertisement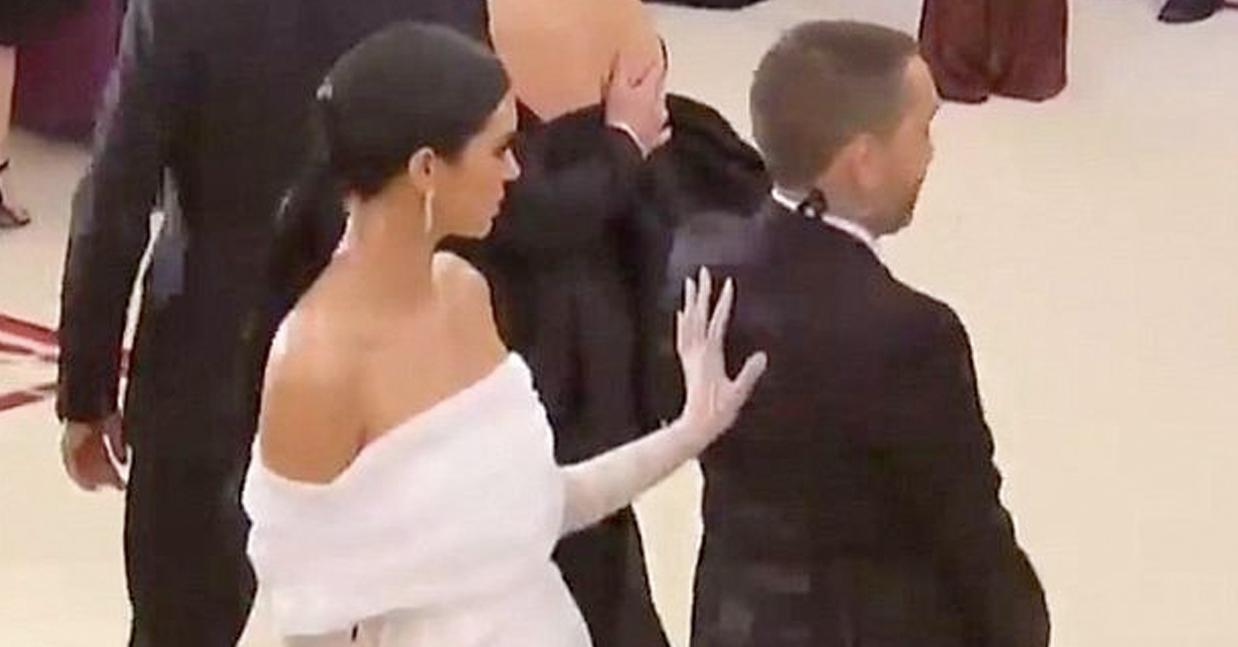 During the 2018 Met Gala, fans watching the live stream were shocked when they saw Kendall "shove" a security guard out of the way that was in her shot. While many people on Twitter thought it was rude, the reason we put shove in quotations is because, honestly, it was more of a gentle nudge. However, later that same day she was caught shoving another assistant out of the way. Or maybe Kendall just likes gentling nudging people in the back? Who knows.
Article continues below advertisement
She's completely out of touch with the real world.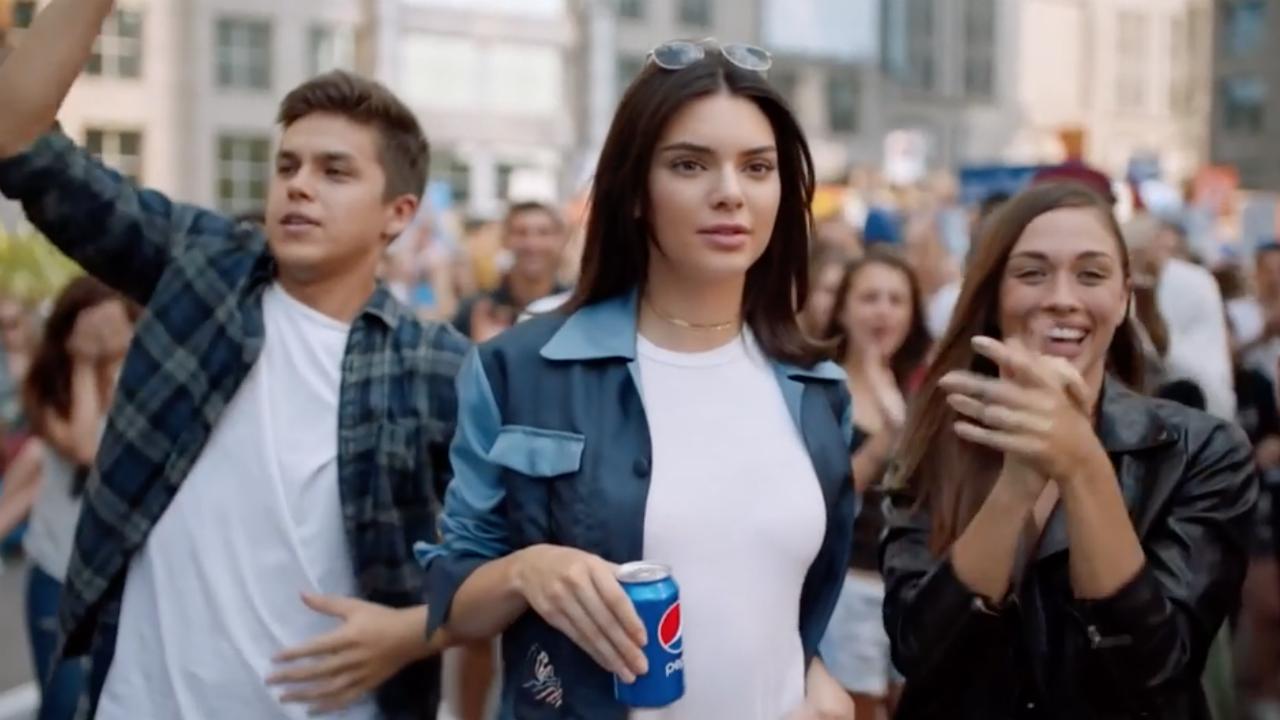 Article continues below advertisement
In addition to the whole Pepsi commercial fiasco, Kendall has proven that she lives in a bubble where she doesn't fully understand the struggles of other people. Back in 2013 when Kendall tweeted, "Just wish things could be easier sometimes man," Frances Cobain called her "self-absorbed."
"Oh shh. There are kids on earth abandoned & homeless who forcibly drink contaminated water because clean water isn't accessible," Frances tweeted. "Oh ya, not to mention, CANCER, famine, poverty, draught, disease, natural disasters, Death. F—, Humans are so self involved . . . I'd like to thank my parents for providing me with a high IQ & I'd like to thank my grams for encouraging me not to be a self absorbed idiot."
And that's not the only time Kendall has shown that she's out of touch. Just recently she angered the entire modeling industry when she slammed models for not being more selective with their jobs. "I was never one of those girls who would do, like, 30 shows a season or whatever the f--k those girls do," she told Love magazine.
Russian model Daria Strokous wasn't very happy about Kendall's words. "'Whatever the f--k those girls do' is do their very best to make their way up AND try to make some money so that they can provide for themselves and their families," she wrote in an Instagram story.
And speaking of modeling...
She doesn't even work that hard.
Article continues below advertisement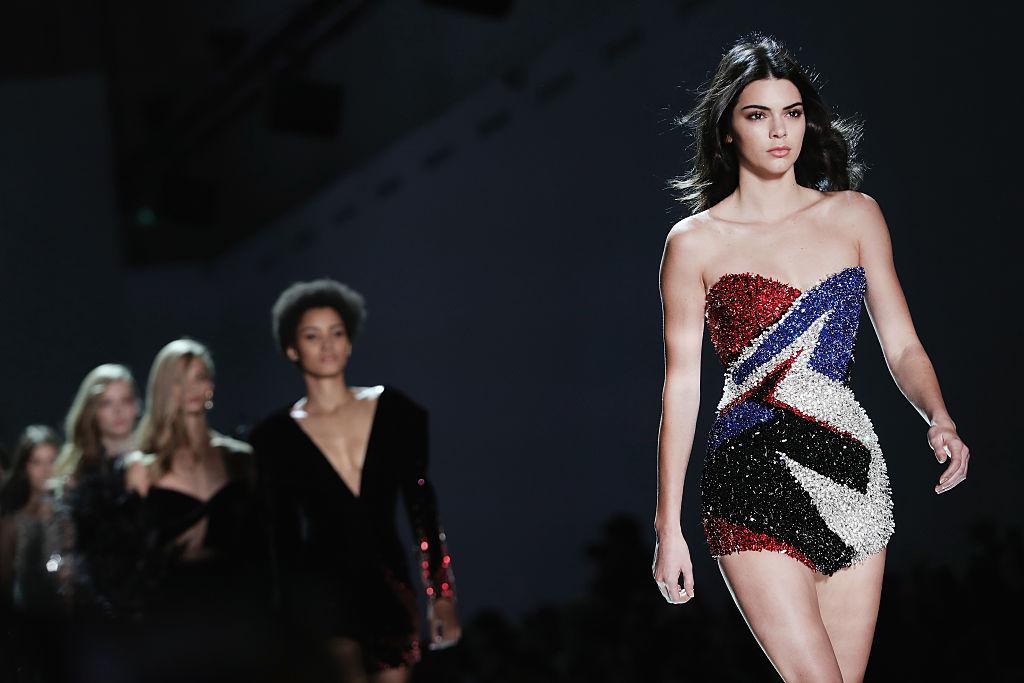 Anyone who has watched an episode of America's Next Top Model knows that the industry isn't very glamorous. Models are packed into tiny apartments and work pretty much all day for very little money (and food). Kendall, on the other hand, doesn't know what that life is like because she doesn't have to work very hard. She's also always canceling shows and dropping out at the last second. In the past, she's skipped out on Milan Fashion Week and, most recently, missed all of Fashion Month.
"Kendall always decides last minute what she is walking in," a source told People recently. "It depends on the money and how she is feeling."
Too bad other models don't get that luxury.