All the Times Celebrities Copied Struggling Indie Brands for Their Businesses
Celebrities shamelessly copying from other brands isn't illegal — but it is a jerk move.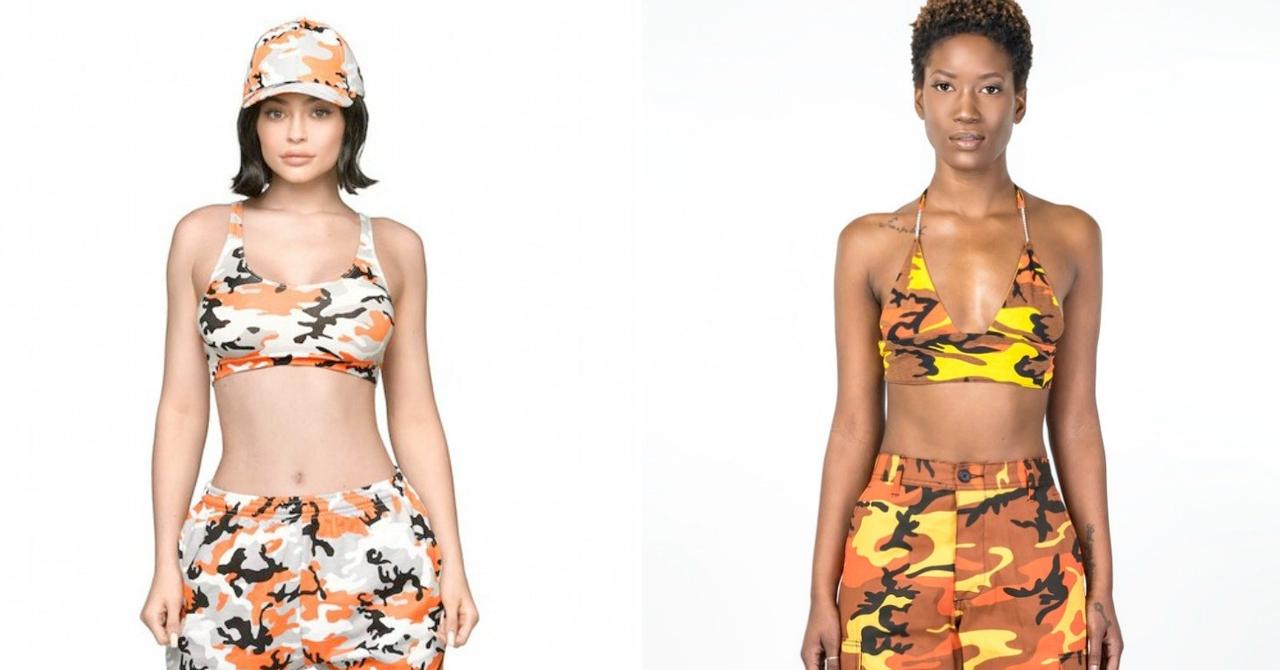 Pablo Picasso once famously said that "good artists copy; great artists steal," but lately it feels like celebrities are taking that advice a little too literally. It seems over the past few years, accusations of copying, outright stealing, and plagiarism have been on the rise. With many celebrities, from Kylie Jenner to Beyoncé, peddling wares from their own clothing and beauty lines, it was bound to happen eventually.
Article continues below advertisement
Legally, copying a design from another designer isn't a crime. It's hard to trademark fashion, as literally everything has been done before. However, it is a little shameless and just a crappy thing to do to a struggling indie designer who doesn't have the amount of publicity or money as, say, Kanye West.

Below, a few examples of celebrities shamelessly copying from other brands.
Beyoncé
Article continues below advertisement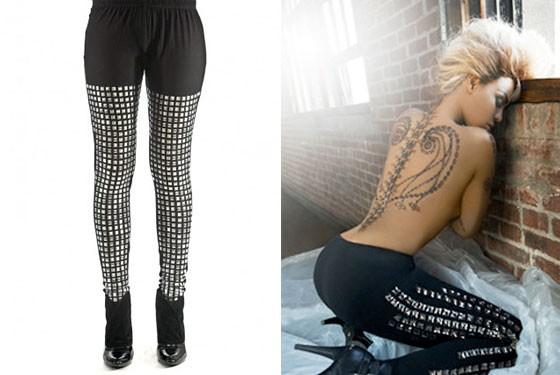 Beyoncé is definitely no stranger to being, um, inspired by other artists. Back in 2010, she was accused by Icelandic clothing company E-Label of copying their leggings for her own fashion brand, House of Dereon. According to E-Label, Beyoncé bought a pair of their leggings at their concession at Topshop London. A few months later, the "Drunk in Love" singer was wearing a pair of suspiciously similar leggings in a House of Dereon ad campaign.
"I didn't twig straight away that this was her own label," Helba Hallgrimsdottir, who co-owns the brand, said. "I just thought she was wearing our leggings. It is practically just copy-paste."
Neither Bey or or team responded to the allegations. Shady.
Article continues below advertisement
Madonna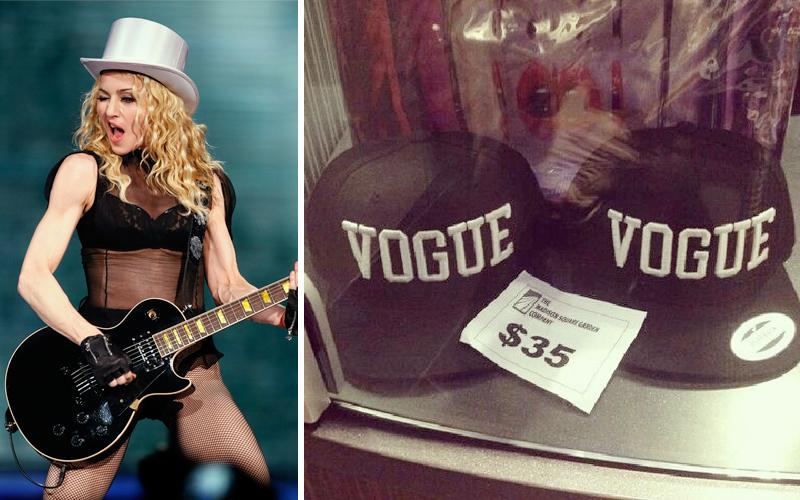 Article continues below advertisement
During her 2012 World Tour, Madonna was accused by designer Patricia Field of copying her trademark "VOGUE" snapback hats. "She is selling exact replicas of our VOGUE hat as part of her tour merchandise!!!!" she wrote on her personal Tumblr. "Madonna is a thief! Do you really need an extra few thousand dollars? Shame, shame for stealing from those that inspire you!"
Neither Madonna or her team responded, however, her fans defended the tour caps, saying that hats with "VOGUE" on it are hardly original.
Mary-Kate and Ashley Olsen
Article continues below advertisement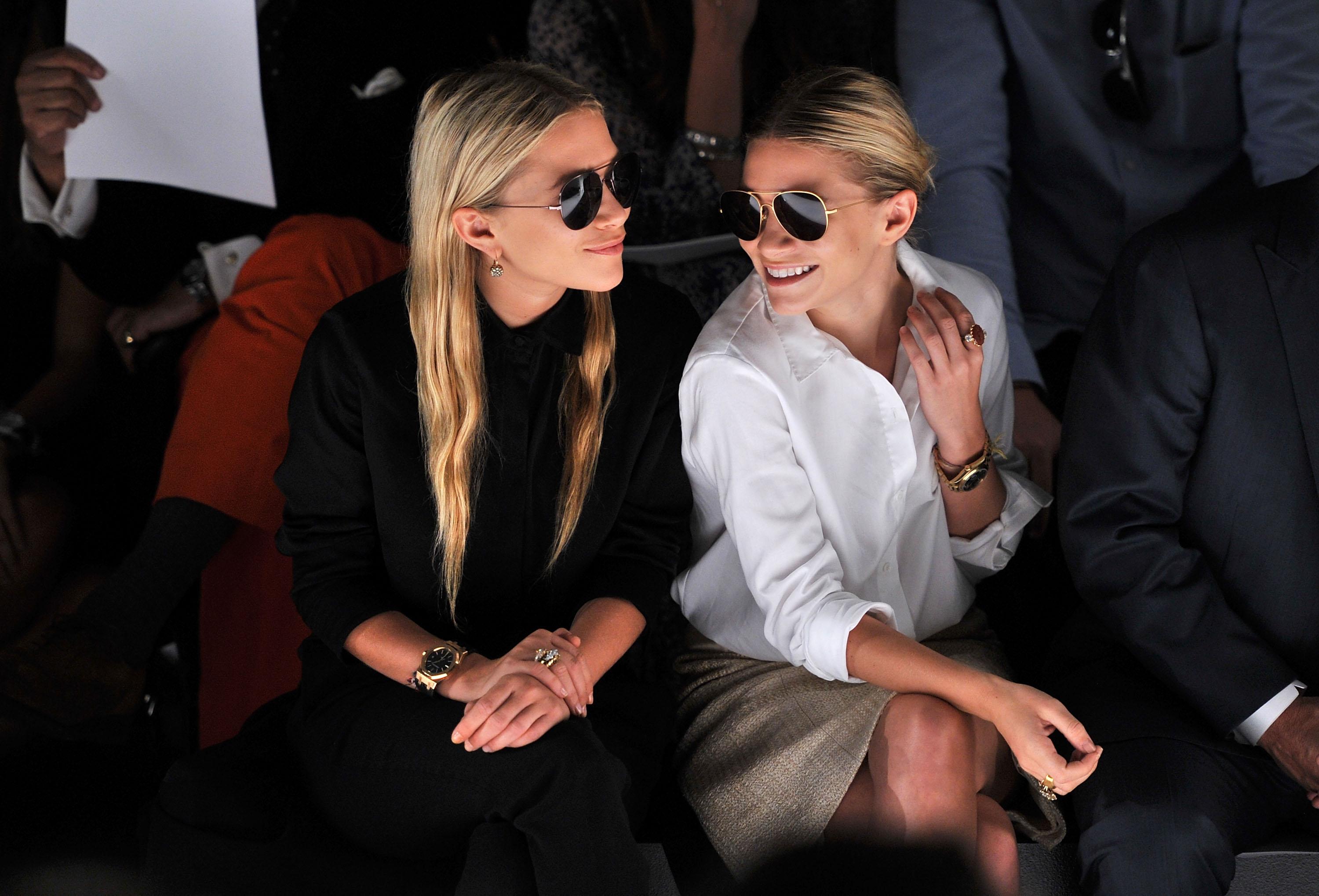 Although the twins' brand The Row is by far the most respected and distinguished among "celebrity clothing lines," even they aren't immune to occasional plagiarism. Back in 2013, stylist Lysa Cooper accused the former child stars of ripping off several designers.
"The only [celebrity clothing line] that's any good, and I hate to say it, are our girls, the twins. The Row," she told Vogue Italia. "But the reason that works, is because they hired designers. They 'yay' or 'nay' [the concepts]. And they are the best line at ripping off other lines that I've ever seen. I mean, they've taken Rick Owens, Ann Demeulemeester. But it's good. You know, they're good at it. I don't buy it, but they're good at it."
Talk about a backhanded compliment.
Article continues below advertisement
Kylie Jenner
Article continues below advertisement
Kylie Jenner has been accused of copying so much, we had to write a whole separate article about it. However, she received the biggest backlash when she copied her camo catsuits from indie brand Plugged NYC. To make things even shiftier, Plugged NYC's owner posted receipts on their Twitter that showed that Kylie and her team had purchased several items from Plugged's store. Then, a few months later, Kylie suspiciously emerged with a line of clothing that looked eerily similar.
"At the end of the day, money is power and the Kardashians have both," designer Tizita Balemlay told Refinery29. "It doesn't matter if she wore my stuff previously then literally shoots the same concept with the same shoes and all. But, this will all blow over tomorrow, and her sales will continue...Money rules the world, if you haven't noticed."
Khloé Kardashian
Article continues below advertisement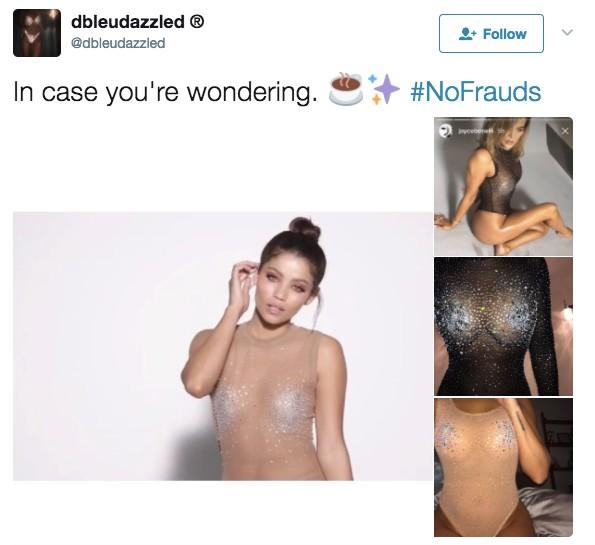 Would this list really be complete without a Kardashian or two? Right around the time Kylie was going through her Plugged NYC scandal, her big sis was going through her own plagiarism controversy. Dbleudazzled designer Destiney Bleu accused Khloé of copying one of her bedazzled designs to use for her Good American line. Khloé's people denied they copied and said they had never heard of Dbleudazzled; however, Destiney later came back with receipts. On her Twitter she posted screenshots between herself and Khloé that proved the Kardashian had bought several pieces from her store. To make matters worse, reps from Khloé's brand sent a cease and desist letter to Destiney.
"The C&D letter said they'd never heard my name or seen my products and to direct my 'trolls' to stop attacking their social media," she wrote on Twitter. "I felt disrespected and bullied, so in my mind I had no option but to speak the truth and fight the good fight. No pun."
Good American responded back by posting a bunch of pictures of celebrities like Britney Spears and Cher wearing sparkly bodysuits, implying that their inspiration came from various sources and not from Destiney. They also released a statement from their lawyer sticking to their initial claims.
"Under no circumstances did Good American or Khloé Kardashian infringe on another brand's intellectual property," Destiney's cease and desist letter stated.
However, the real MVP of this whole debacle was Destiney's lawyer who delivered this epic smackdown in a counter statement:
"Also, we note that your public statement about this issue is carefully crafted to say that Khloé Kardashian did not 'infringe on another brand's intellectual property'. Of course, she didn't – copying clothing and fashion is generally not intellectual property infringement. It is not illegal for Khloé to copy Destiney's designs—it is just tacky, disrespectful, and in bad taste. There is also something deeply uncomfortable about someone with Khloé's wealth and power appropriating designs and fashion directly from a black woman with a small business without crediting her, making cheap knockoffs, and then attempting to threaten her into silence. You should be ashamed."
Article continues below advertisement
Emily Ratajkowski
Article continues below advertisement
Did you know the model/actress has a swimwear line called Inamorata Swim? We didn't either, but when she first debuted the collection last year, designer Lisa Marie Fernandez wasn't very happy about it. According to her, Emily's line ripped off two of her trademarked designs, the "Poppy," a one-piece with knotted detail, and the "Leandra," an off-the-shoulder bikini top.
Lisa sent a cease and desist letter to Inamorata Swim, but Emily's team has yet to comment on the allegations. However, Emily said in the past that she got inspiration for her designs from vintage fashion, particularly from a swimsuit worn by Stephanie Seymour that had bows in the back.
"I thought that was so pretty and such a nice way to show the figure," she said. "I loved the idea of turning it around."
Kanye West
Article continues below advertisement
Earlier this year, Mr. Kim Kardashian was accused of copying photographer Rita Minissi's work for his new Yeezy Season 6 campaign. Diet Prada, an Instagram account that points out fashion copycats, highlighted the differences between Kanye's photos and Rita's. You have to admit, they look pretty similar.
"I am deeply distressed by this exploitation," Rita told Refinery29. "The greater issue here is that a large corporate entity is profiting off of years of labor from a self-funded artist by turning something cathartic into capital; attempting to steal the truth of an individual without consequences. This is not an isolated instance, to the corporate entity in question or to the industry as a whole."
Article continues below advertisement
Lindsay Lohan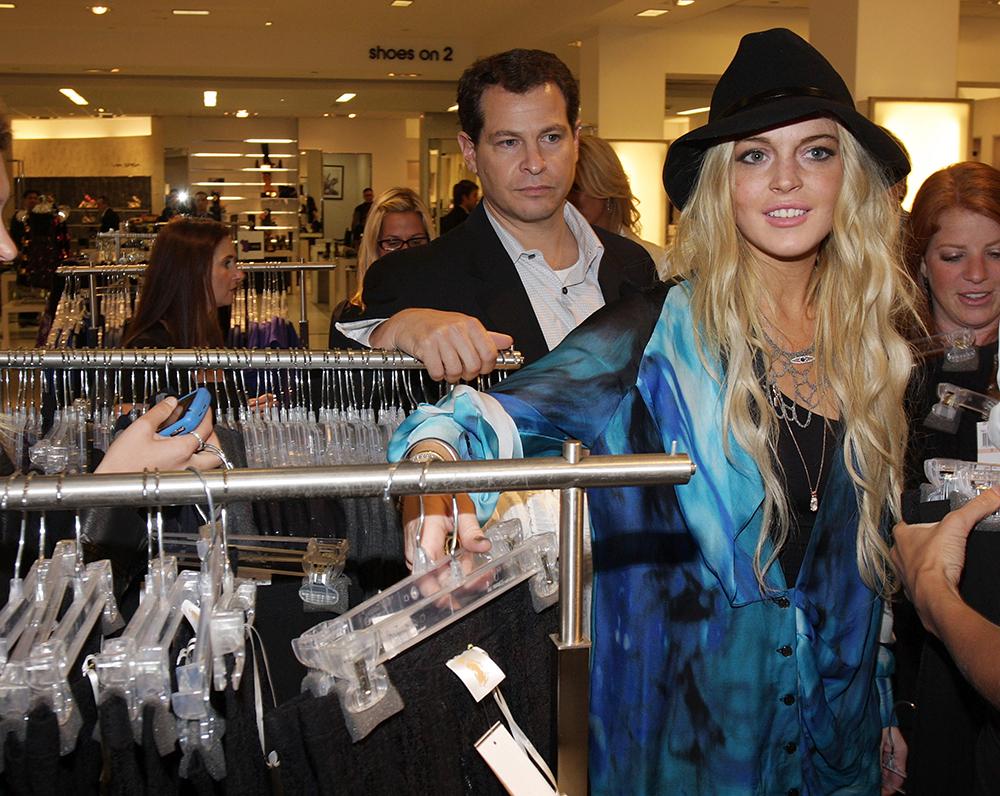 Article continues below advertisement
You probably forgot all about the time Lindsay Lohan had a leggings line called 6126, but she did. She also got accused of copying designs by two separate designers. One of them, James Lillis of Black Milk Clothing, took took to his blog to accuse Lindsay of copying his "Sheer Spartan" leggings. The other, designer Jen Kao, accused Lindsay of copying a geometric dress that Lindsay herself wore just a few months before releasing her own version.
"While we are all well aware that being 'mimicked' or 'copied' has always existed in this industry, I think the evolution of it all has grown to an alarming level," Jen told WWD at the time. "It's a shame to support the concept of taking advantage of designers who are still trying to develop a name and solidify the image of their design aesthetic."
Lindsay's brand responded that "any alleged similarities are purely coincidental."
Bella Thorne
Article continues below advertisement
The actress' recently launched makeup line Filthy Fangs came under fire when fans noticed that the color palette and packaging looked just like makeup brand Juvia's Place. Bella had a classy response to her haters.
"Shout out to anyone dumb enough to say that every makeup palette looks the same, bro, because guess what, every makeup palette look the same," she said in a video posted to her Instagram Stories on Monday. "Except for mine, it don't look the same as anyone's. And if you think it does, you can go suck a f--king d—k. HA."
In other words, if it's not illegal, celebrities are going to keep doing it with zero remorse.