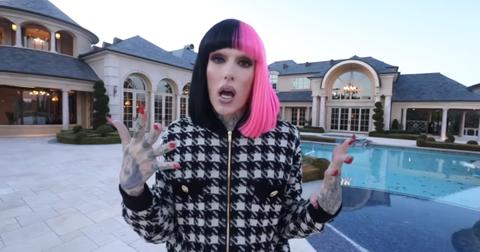 Jeffree Star Finally Gave Fans a Tour of His New House — Take a Look Inside
By Shannon Raphael
Beauty guru Jeffree Star is truly taking the 2020 "new decade, new me" mantra seriously with the tour of his new mega mansion. After teasing fans since November of 2019 about buying a new home with boyfriend Nathan Schwandt, the vlogger finally took fans (and Shane Dawson) inside with an epic house tour.
Though pictures of the interior had been leaked online, nothing compares to how grandiose the home appears in Jeffree's New Year's Day tour video.
Read on to find out Jeffree Star's new house's previous owner, how much he paid for his new digs, and what the house looks like inside (hint: it has its own gym and a 16-car garage). Plus, Jeffree revealed the crazy idea he has for his guest house, and it involves his makeup line.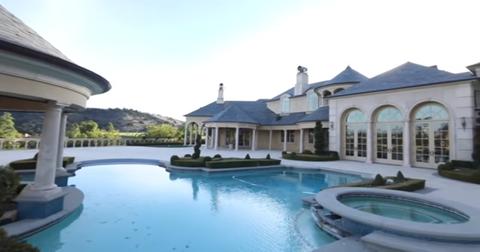 Jeffree Star's new house has a famous previous owner.
Before Jeffree and skateboarder Nathan were the proud owners of the 25,000 square foot Hidden Hills mansion, the home had been sitting on the market for nearly a decade. According to Dirt, the home was finished in 2007, but the original owners were forced to sell when the financial crisis hit them hard.
Jeff and Stacey Feinberg bought the expansive mansion in 2009. Stacey is the daughter of Bob Woolf, a late former sports agent, and she had also been an actress. Jeff, on the other hand, was the former director of a big New York-based hedge fund.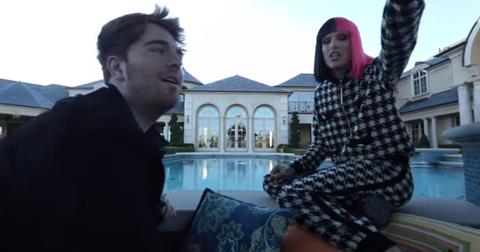 But when the couple divorced just a year later, they put the house on the market, and they both quickly moved out. The house has gone on and off the market in the years since, with numerous price reductions. According to Dirt, the home did go into escrow two times — once in 2016, and another time in 2018 — but both deals ultimately fell through.
How much did Jeffree Star pay for his house?
The home was listed for $19 million when it first hit the market, which was a big jump from the $13 million that the Feinbergs paid for it. But Jeffree and Nathan paid substantially less for their sprawling digs, and they closed on the house for just under $14.6 million.
The Hidden Hills house sits on nearly three acres of land. It has two attached guest houses in addition to a 5,400 square foot barn that has its own driveway access.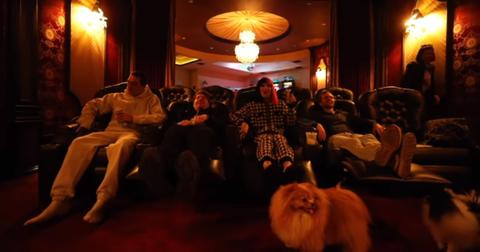 The exterior of the house is designed in a French style, which Jeffree noted in his "Our New DREAM House Tour!" video was exactly what he wanted. In the video, he took Shane Dawson and fiancé Ryland Adams on a 36-minute tour of the home (and, yes, it took that long to bring them around).
The home boasts eight bedrooms, 13 bathrooms, a kitchen with more than $100,000 worth of custom cabinets, a two-story gym, a sauna, a spa, a movie theater, and a huge outdoor kitchen.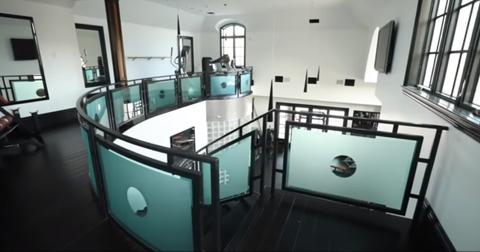 Jeffree is also planning on sharing the wealth with his new house; his assistant will be moving in, and one of his full-time security guards will also be getting a room.
As for the aforementioned detached 5,400 square foot barn on the property, Jeffree has big plans for that as well. He revealed in the video that he's going to turn it into a "beauty barn," with a hair and nail salon, and it will host his makeup line as well.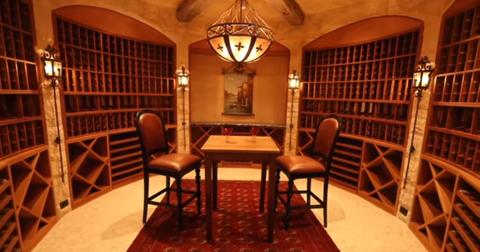 Jeffree also acknowledged in the video how much the home really meant to him. He thanked his fans for supporting him so that he could afford said mansion, and he reminded them how he only had several hundreds of dollars in his bank account just a few years ago.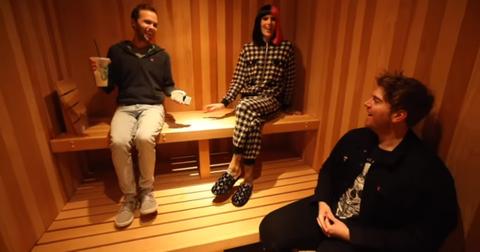 Jeffree Star got emotional when talking about his old apartment.
While filming the series The Truth About Jeffree Star, Shane Dawson took Jeffree back to see his old apartment. Jeffree hadn't seen it since he moved out four years before, and he had it before his makeup line hit it big. He later revealed he had only about $500 in his bank account when he was living there.
His old apartment had one bedroom and one bathroom, with a galley kitchen and a small loft space.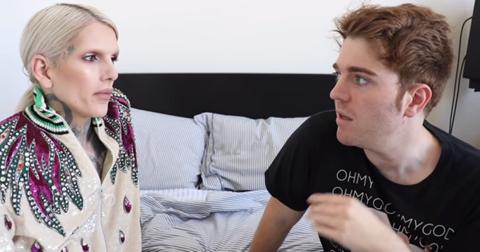 He explained that he had some moderate success on YouTube at the time, which allowed him to live there. When his makeup line really took off, he was able to move into his Pink House.
In the years since, it's clear that Jeffree's success (and fortune) has only grown. Watch below to see Jeffree's amazing house tour.