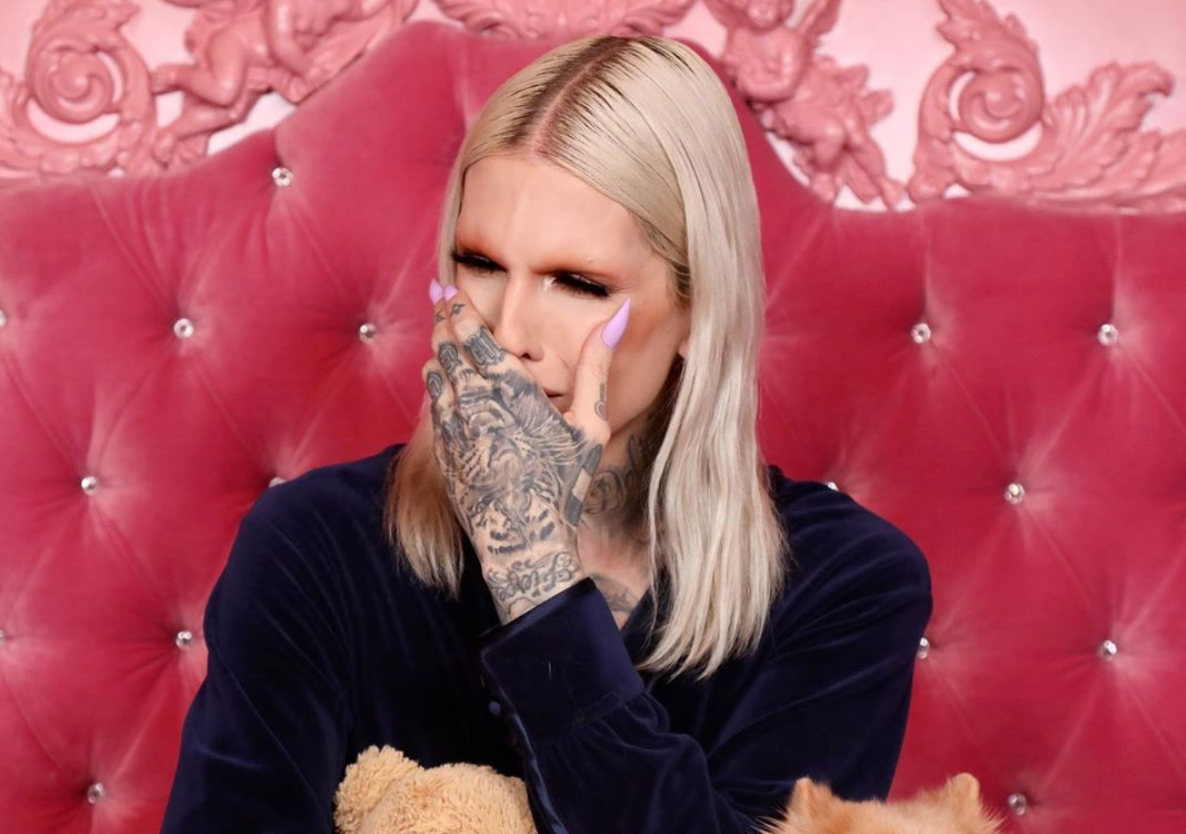 Jeffree Star Just Called out Huda Beauty for Copying Colourpop's Pastel Palettes
Jeffree Star just called out Huda Kattan's beauty brand, Huda Beauty, for copying Colourpop's pastel palettes with her own (almost exact) version of it. Here's the tea.
It's not exactly news that beauty brands copy or get slightly too "inspired" by each other. In fact, companies like Wet 'n Wild and Elf are known (and lauded) for creating really awesome dupe products, and Kylie Cosmetics is actually created in the same factory as Colourpop Cosmetics (hence the very, very similar packaging). But can a brand take things TOO far? Today, Jeffree Star called out Huda Beauty's new pastel mini palette collection for ripping off Colourpop's (almost) exact same concept.
Article continues below advertisement
Huda's mini pastel palette, which just came out today, comes in Rose, Lilac, and Mint. Colourpop's, on the other hand, which came out awhile ago, offers a "Baby Got Peach," "Mint to Be," and "Lilac You a Lot," with similar packaging. Each of Huda's palettes have nine colors, some of which are marbled. Colourpop's also offer nine colors (although the shades are admittedly different).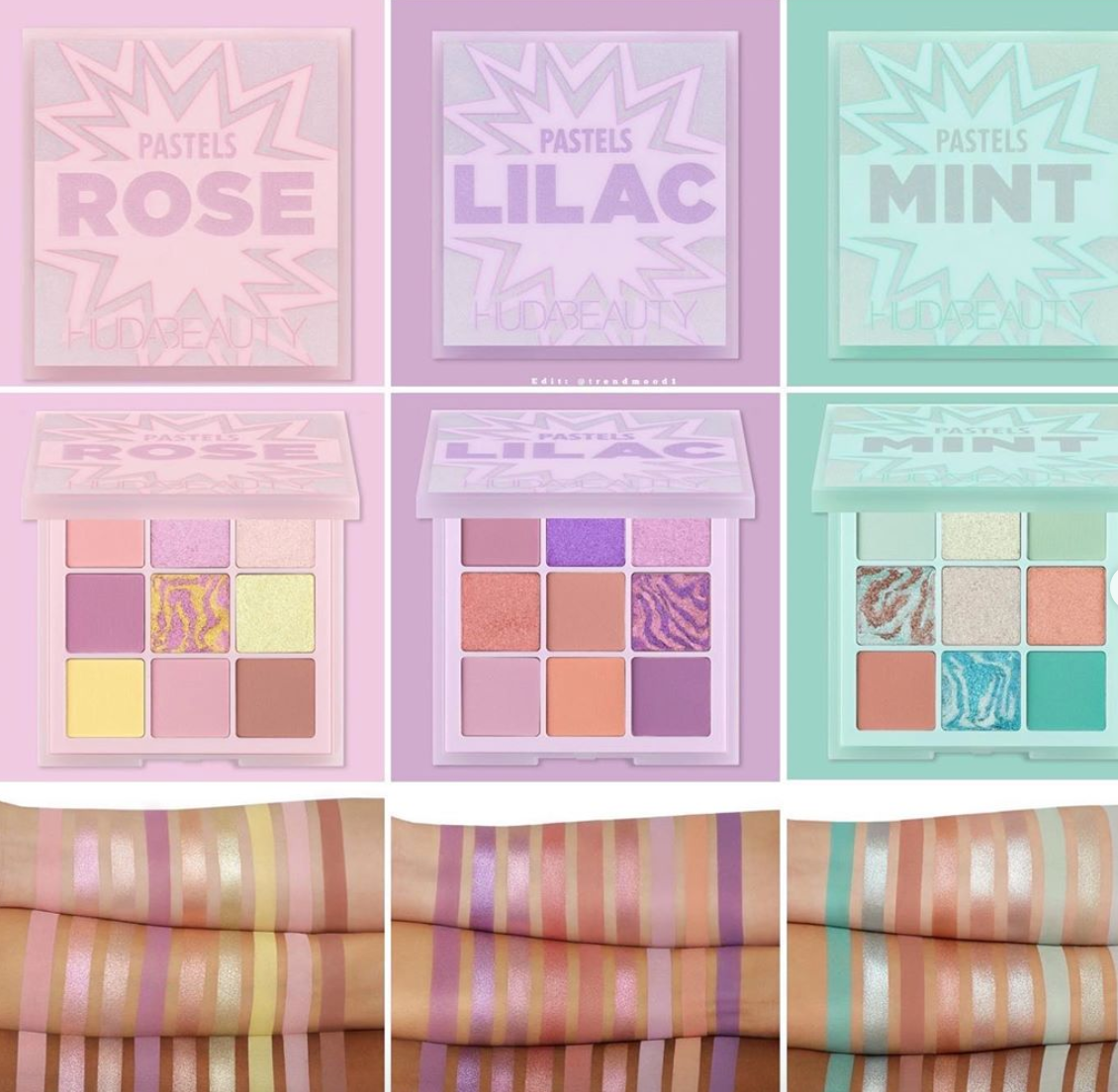 Article continues below advertisement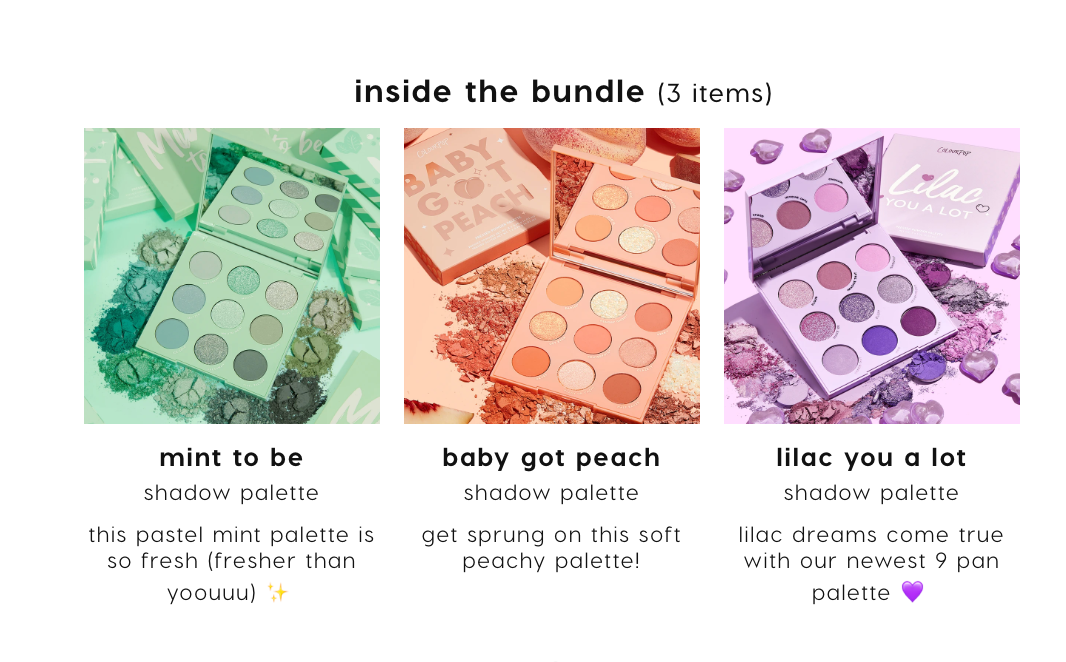 What did Jeffree Star say about Huda Beauty's new palette?
In a comment on Trendmood1's Instagram (a beauty account that posts new product announcements), Jeffree wrote, "Hey @colourpopcosmetics loving your new collection!!! Congrats!!!" Obviously, the beauty influencer and mogul did not hold back, which isn't surprising. Jeffree and Huda's beef go waay back, but we'll get to that in a second.
Article continues below advertisement
Others agree that Huda's palette is way too similar to Colourpop's.
The announcement post on Trendmood1 has a ton of replies, many of them pointing out that Huda Beauty's new pastel palettes look awfully familiar. "Sorry to say these are almost identical to the colourpop pallets but more than double the price," Instagram user ricebunny_89 commented. "These are super cute but the colourpop mint and lilac palettes are basically the same but cheaper," thejetzlife wrote.
Article continues below advertisement
"These are really pretty to look at but I've got all the same colors in ColourPop palettes and at a way lower price for great quality so *shrug*," bhopejones commented. Smilbeautiful1212 responded to an IG user pointing out a difference in the palettes (mainly, the marbled colors), saying, "no there's a difference....that marble shade makes it elevated colourpop (this was sarcasm)."
Jeffree Star and Huda Kattan of Huda Beauty have a history.
Back in October, 2018, Jeffree took to Twitter telling makeup artist Cole Carrigan (who posted about getting a Huda Beauty package), "Tell Huda Beauty to f*ck off and use products from someone with a soul." And then way back in July, 2018, Jeffree accused Huda of copying another makeup brand's concept. This is when Jeffree and Huda's "feud" first started. This time, Huda was accused of stealing Beauty Bakerie's setting powder packaging, which a lot of people were angry about.
Article continues below advertisement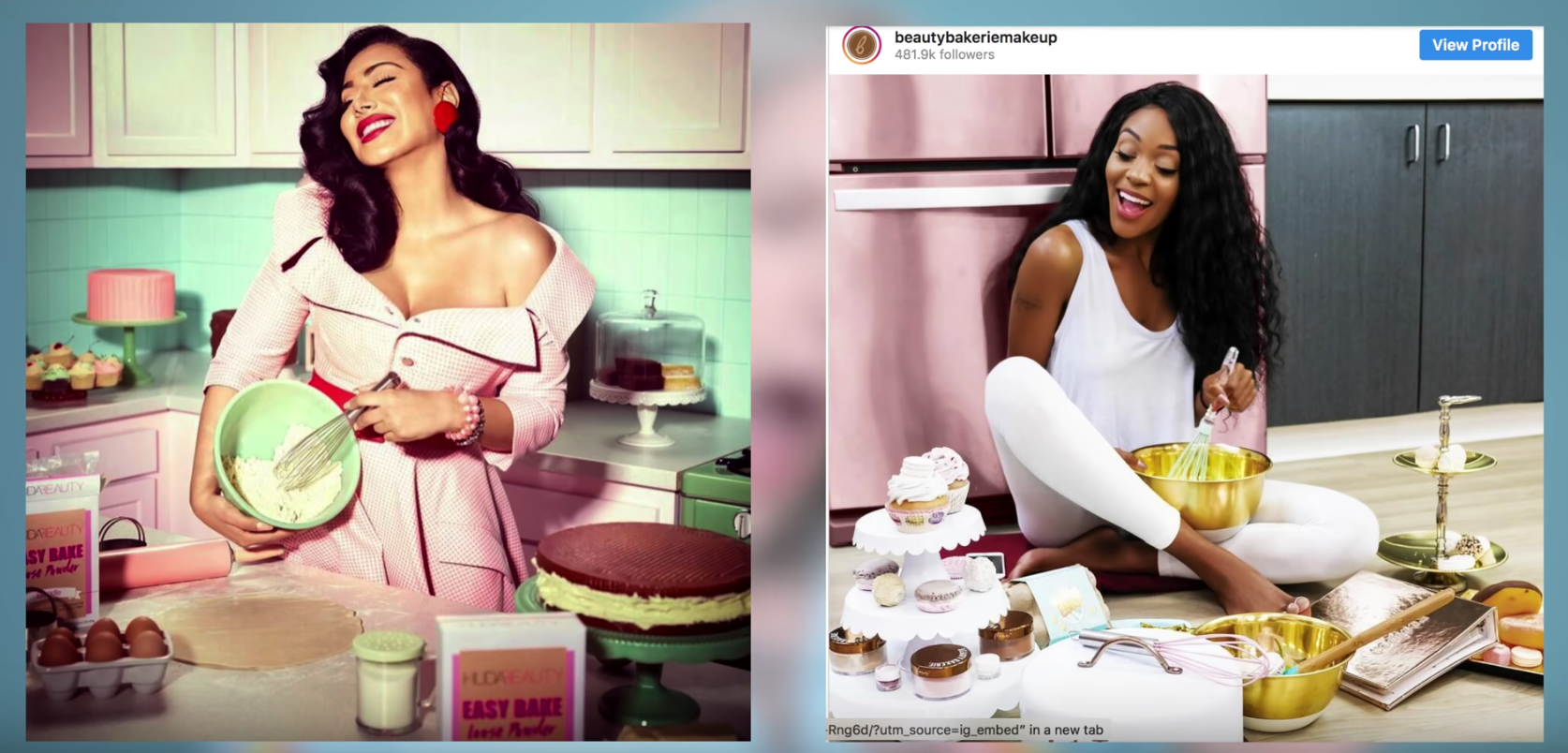 You can watch the whole video from Jeffree below:
Article continues below advertisement
Huda Beauty has yet to respond to Jeffree's accusations. If you're interested in buying the palettes, you'll have to a join a waitlist. Or you can head over to Colourpop's site and buy theirs.