Becky G Got a Lot of Flak for Her Latest Makeup Collaboration With ColourPop
Becky G released her newest makeup collection on Dec. 12, and the internet went up in flames. Ready to find out about the Hola Chola ColourPop Drama?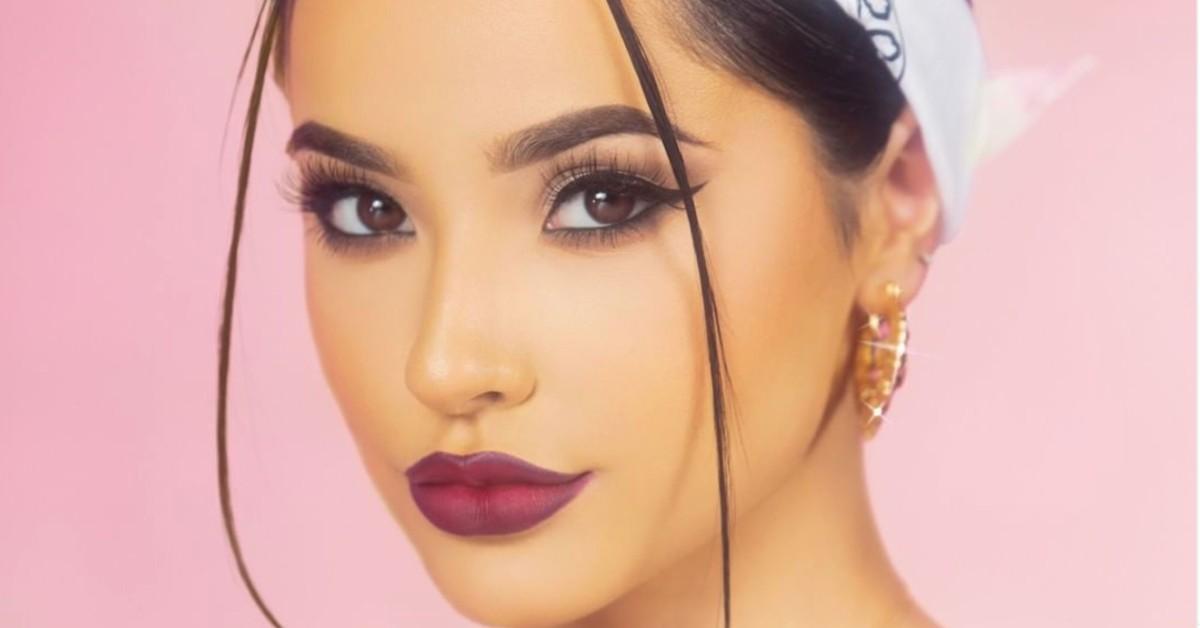 Becky G came under fire for copyright infringement. The singer's latest makeup collaboration, Becky G x ColourPop Hola Chola was released on Thursday, Dec. 12. Twitter users claim the name was taken from Hola Chola, an independent label based in Mexico.
The new makeup line attracted heavy criticism for referencing the aesthetic of a Mexican subculture as well, with many arguing that this is a case of cultural appropriation.
Let's get to the bottom of the Hola Chola drama, shall we?
Article continues below advertisement
So, what's with the Hola Chola ColourPop drama? 
"Becky g stole a brand name from a single latina/hispanic mother ?? um chile anyways ... everyone go support @HolaCholaInc who made the ORIGINAL hola chola brand. thank u [sic]," wrote a Twitter user.
"@iambeckyg is really out here stealing the brand name hola chola and I've never been so disappointed," argued another.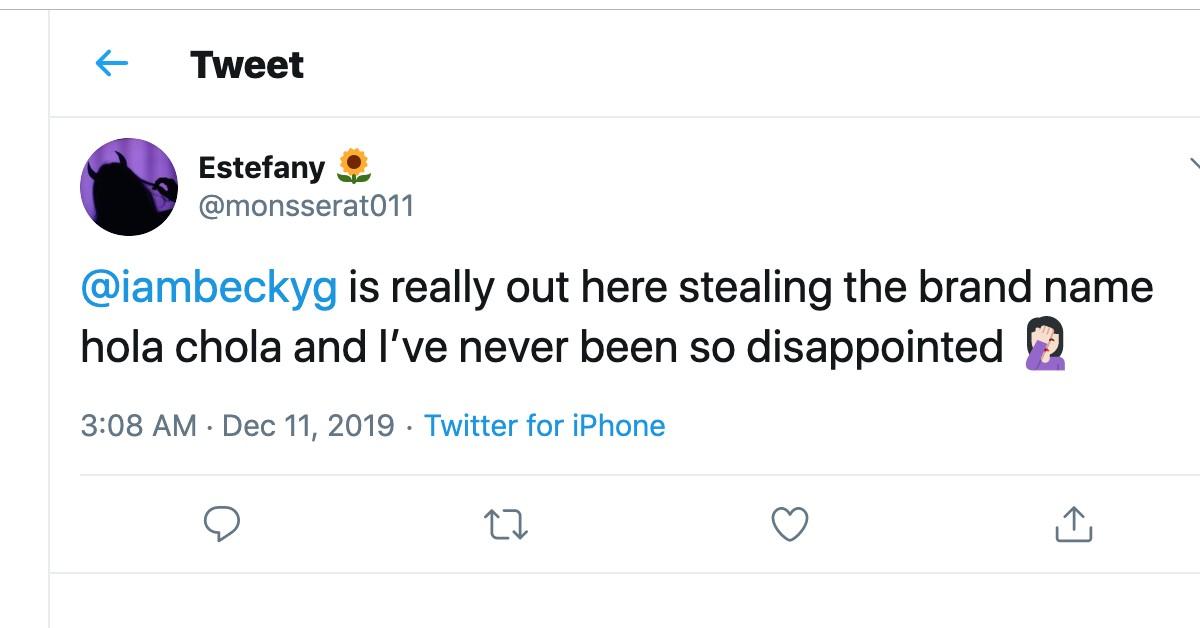 Article continues below advertisement
"It's sad that you stole this idea from a small business. At least give her credit or half of the profit. Shady af," opined another person.
Becky G's choice of name caused a great stir on Twitter, with many users defending the Mexico-based brand, Hola Chola.
However, the designer who patented Hola Chola was referencing a well-known subculture ⁠— the same subculture Becky G's makeup collection pays homage to as well.
Cholas have a distinct aesthetic ⁠—which Becky G's products and the fashion brand were influenced by just the same.
To make matters worse, a recently-published article by Mirah Mirah reveals that not all Twitter allegations were well-researched.
While some Twitter users claim that Becky G took Hola Chola's name after the brand gifted her one of their trademark, beautifully-embellished denim jackets adorned with a patch depicting Mary the Virgin surrounded by a golden halo, there is no proof of it.
Article continues below advertisement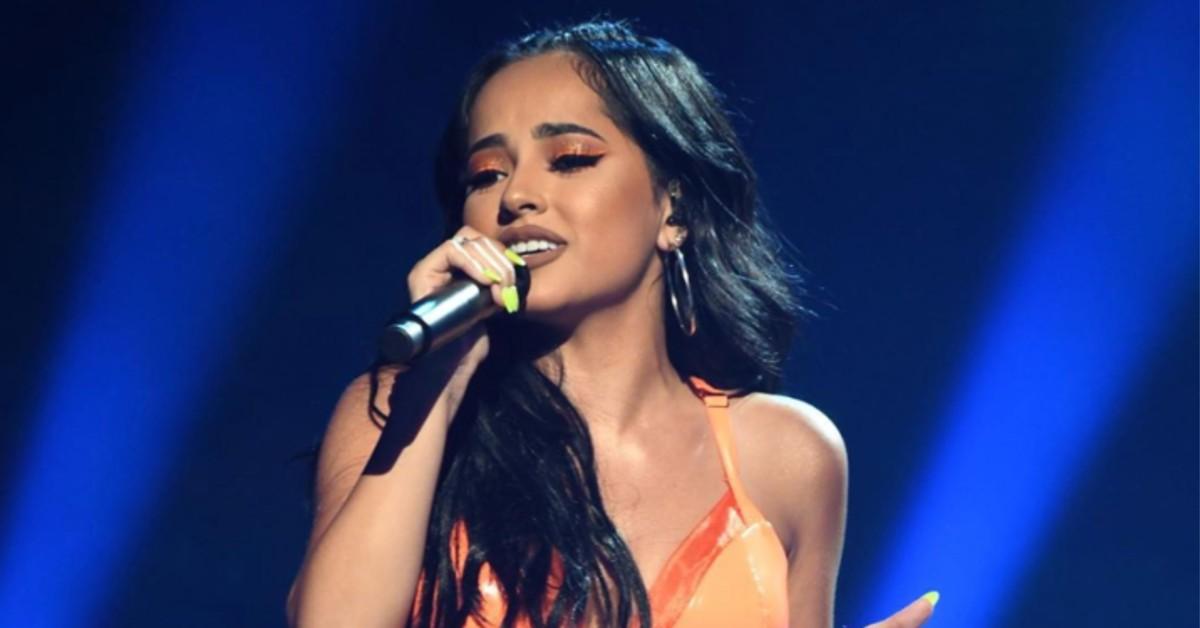 More importantly, Becky G opted for the common Spanish phrase in a bid to hone in on a popular aesthetic, which casts doubt on copyright infringement claims.
"I'm inspired by the streets, by the Mexican influence, my family and especially my parents' love story," explained the singer the inspiration behind the new collection in a recent tweet.
It is perhaps plausible to argue that the Los Angeles-born, third-generation Mexican singer wished to give a nod to her own cultural legacy.
Article continues below advertisement
Some critique the collection for its use of Chola imagery – claiming the makeup products hijack the aesthetic of a minority for the sake of generating more profit.
As the Mirah Mirah notes, Cholas tend to wear ultra-thin, sharply-drawn eyebrows ⁠— the article terms these as "'I will cut you' kind of arch," — while they also prefer over-lined, sharply contoured lips, traditional bandanas, flannel shirts, and hooped earrings.
In the promo, Becky G and other models are shown wearing these items.
However, this isn't the first time the singer appears in similar items. In fact, golden hoops, over-lining, and leisurewear are part of her style.
Some applaud Becky for drawing more attention to the subculture.
If I tweet a pic of me using these exact colors from back in my chola days, can I win the whole collection? Cuz I swearrrrr....it's on point," wrote one user.
"IJOLE! I LOVE THUS! I'm a chola ,bien & raised from Laredo Tejas & I was wondering when our OG look was going to come back or a tribute be held for our culture," vouched another.