Dolly Parton Rarely Steps Out With No Makeup On — Here's Why
Dolly Parton is rarely spotted with no makeup on — go inside the country star's beauty routine and learn why she is always wearing makeup!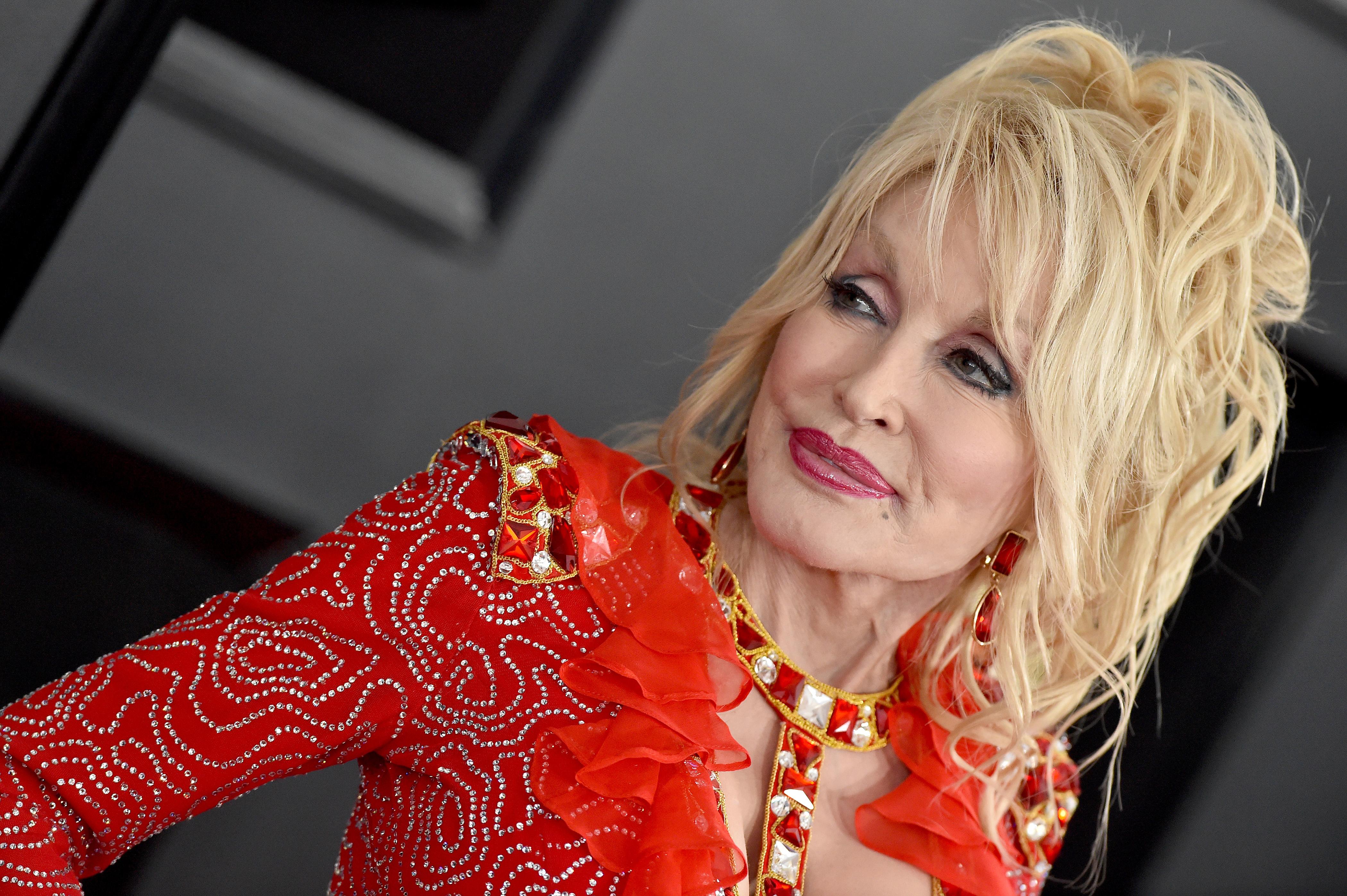 If you're a fan of Dolly Parton, you know she's always one for looking glamorous... all the time. That said, you've probably never seen the country star with no makeup on. And if you have, it probably was not too often. Whether she's wearing a wig or doing all she can to cover her tattoos, Dolly's beauty routine is certainly admirable and something she really values. Scroll down for everything we know about why she rarely wears no makeup!
Article continues below advertisement
Why does Dolly Parton hardly ever wear no makeup?
So it turns out, Dolly has her reasons for always looking done up... and they go far beyond just looking good while on stage and for the cameras. In fact, in a recent interview, she even revealed she sleeps with her makeup on!
"I clean my face in the mornings. You never know if you're going to wreck the bus, you never know if you're going to be somewhere in a hotel and there's going to be a fire," she told New York Times. "So I leave my makeup on at night and clean my face in the morning."
Article continues below advertisement
In another interview with Access, Dolly shared another reason why you'll never catch her with no makeup on. "Lord I could never get away with that!" she said of going bare-faced. "No, I couldn't do that! I even wear makeup and fix my hair when I'm living in LA because of the earthquakes."
All of that said, Dolly really values her daily makeup routine. "First thing I do in the morning, after I have my breakfast and do my spiritual work, is put on my makeup and fix my hair, and I can do my makeup in 15 minutes," she previously told Belfast Telegraph.
Article continues below advertisement
And she apparently cares what people have to say about her when she's out and about in her every day life. "If I go anywhere, I go in full disguise. I'm afraid somebody will say, 'Oh, did you see Dolly? She looked like hell.' I'd rather them say, 'Did you see Dolly? She's so overdone,'" she once told The Hollywood Reporter. Such a great motto, Dolly!
Article continues below advertisement
But even though we beg to differ, Dolly doesn't feel that she's a natural beauty. "I'm no natural beauty. If I'm gonna have any looks at all, I'm gonna have to create them," she once said. "You don't need to buy expensive cosmetics; almost anything will do if you know how to apply it."
And even at 73 years old with a lifestyle brand on the way, Dolly has no plans to slow down her ever-so-stunning and desirable looks. "I wear makeup, and it gets a little bit thicker every year," she once joked. You go, Dolly! You'll forever be the makeup queen in our eyes.